Servais plots pitching for regular season's end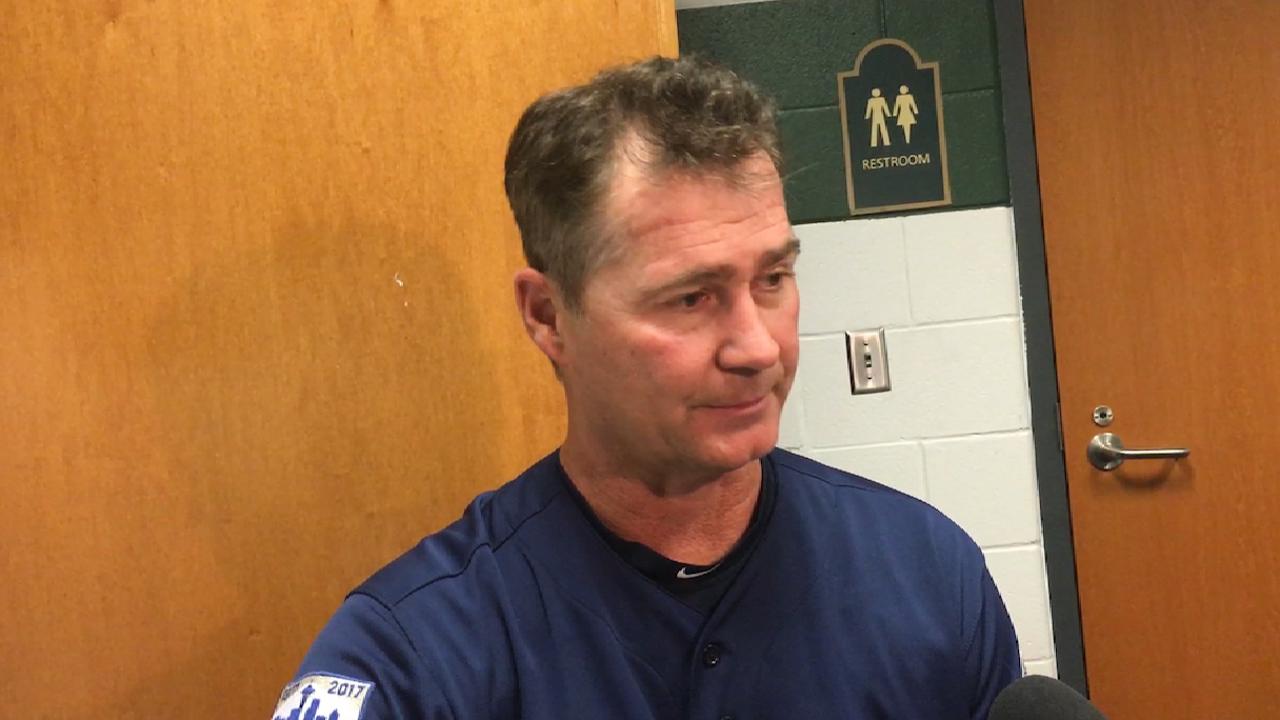 HOUSTON -- Even with James Paxton struggling in his first game back off the disabled list on Friday, the Mariners will stick with their big lefty and could get both him and Felix Hernandez three more starts in the closing two weeks of the regular season.
Manager Scott Servais said that next week's rotation will have Mike Leake on Tuesday, Hernandez on Wednesday and Paxton on Thursday against the Rangers to open the final homestand of the season. That sets up Erasmo Ramirez to open Friday's series against the Indians, followed by a yet-to-be-named choice on Saturday and Leake again on Sunday.
Hernandez and Paxton could then make two starts on the team's final road trip, facing the A's on Sept. 25-26 and wrapping up the season with the final two games at the Angels, Sept. 30-Oct. 1.
That final week could change, of course, if the Mariners aren't in contention, but the math lines up for three more starts apiece.
Servais has numerous options for the Saturday game against the Indians, as well as the final week if the situation changes. Andrew Moore is starting Sunday's series finale against the Astros and could stay in the rotation to face the Indians, or Servais could give fellow rookie Marco Gonzales another turn. Andrew Albers is another possibility, as he's gone 5-1 with a 3.09 ERA in six outings (five starts) and filled in well during Paxton and Hernandez's absence.
"We certainly have more options than we've had in the past," Servais said.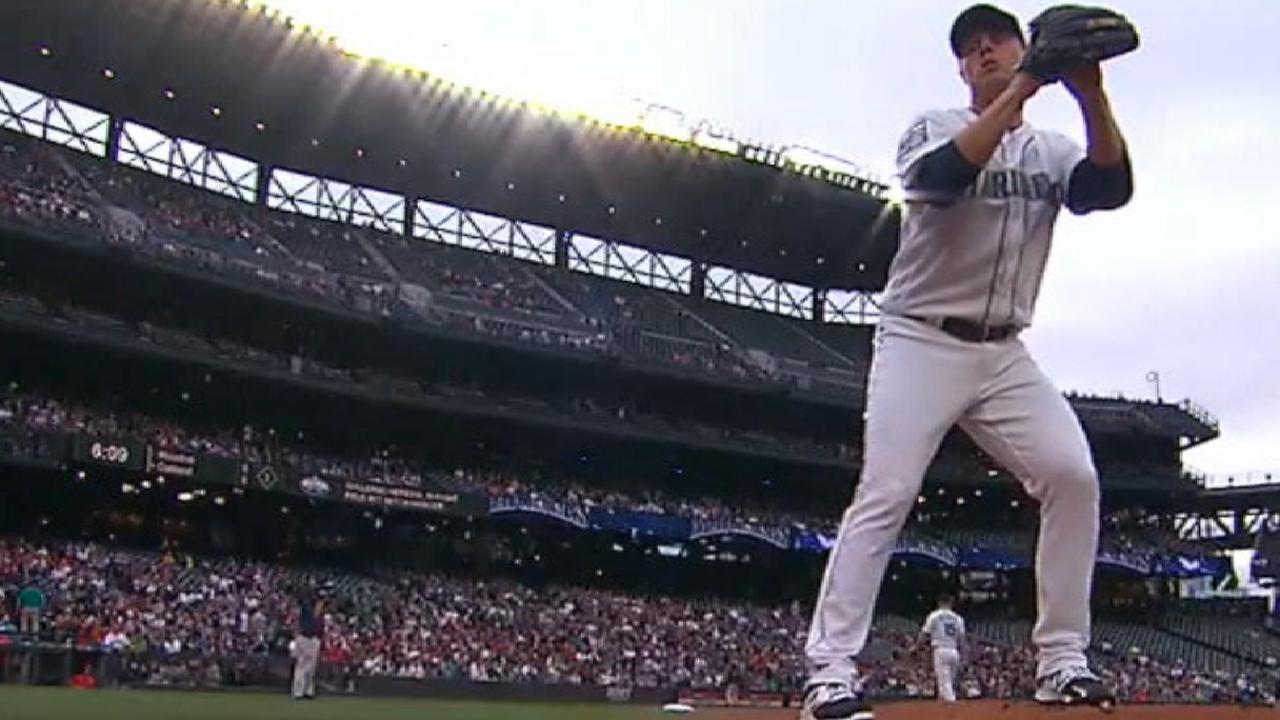 Servais hopes that Paxton, one of the top pitchers in the American League before going on the disabled list in early August with a strained pectoral muscle, can recover quickly from his tough return on Friday, in which he allowed four hits and three runs, with two walks and two wild pitches, in 1 1/3 innings in a 5-2 loss.
Paxton and pitching coach Mel Stottlemyre Jr. believe they saw a mechanical issue in Paxton's delivery in video work that was preventing him from getting the normal force behind his pitches.
"I hope it's easily fixable," Servais said. "Paxton is really in tune to his delivery and body. Mel and he know it well. But it's different when you get out there against hitters and the adrenaline gets pumped up and you can't make the quick adjustment to get you back on time.
"It's something he's going to have to work on here the next couple days. I feel good about it. The big thing is, he's healthy. The arm or pec issue is not a problem. That was my first reaction last night. Is he maybe not completely healthy? But he said, 'No, I feel fine. I'm just out of whack.' It happens. It happens to all people."
Greg Johns has covered the Mariners since 1997, and for MLB.com since 2011. Follow him on Twitter @GregJohnsMLB. This story was not subject to the approval of Major League Baseball or its clubs.