Parker polishes bullpen's day with 6-out save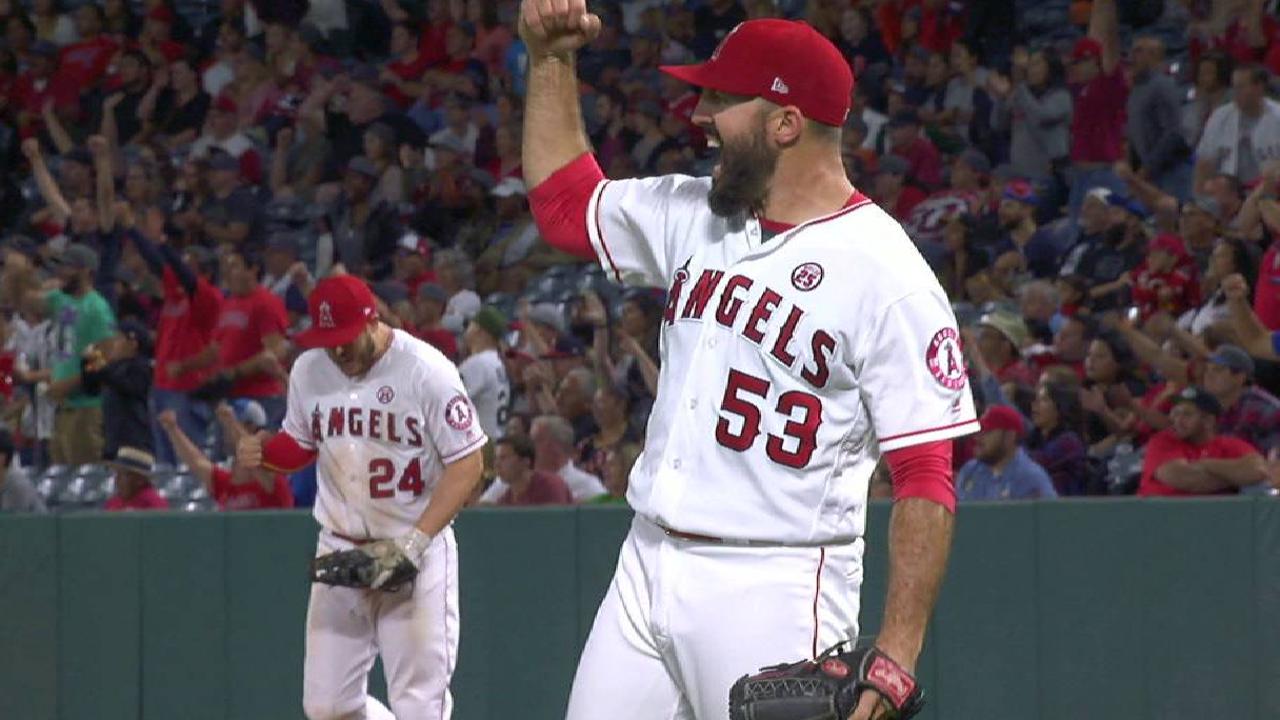 ANAHEIM -- Angels right-hander Blake Parker has spent a decade in professional baseball as a reliever, but entering Friday, he had never been asked to convert a six-out save. That changed when he pitched the final two innings of the Angels' 7-6 victory over the Rangers at Angel Stadium.
Parker entered the game in the eighth with the Angels ahead, 7-4, and inherited a bases-loaded, no-out jam created by Cam Bedrosian. He yielded back-to-back sacrifice flies to Elvis Andrus and Adrian Beltre, which brought the Rangers within one, but he then struck out Drew Robinson swinging keep the Angels' lead intact.
Parker returned to the mound in the ninth and struck out two more batters over a clean inning, sealing the comeback win and allowing the Angels to move back within two games of the Twins for the second American League Wild Card spot.
"It was amazing," shortstop Andrelton Simmons said. "He had a tough job to do the last two innings, but he did amazing. We needed somebody to step up tonight and help us out a little bit to close out the game, and he definitely did that."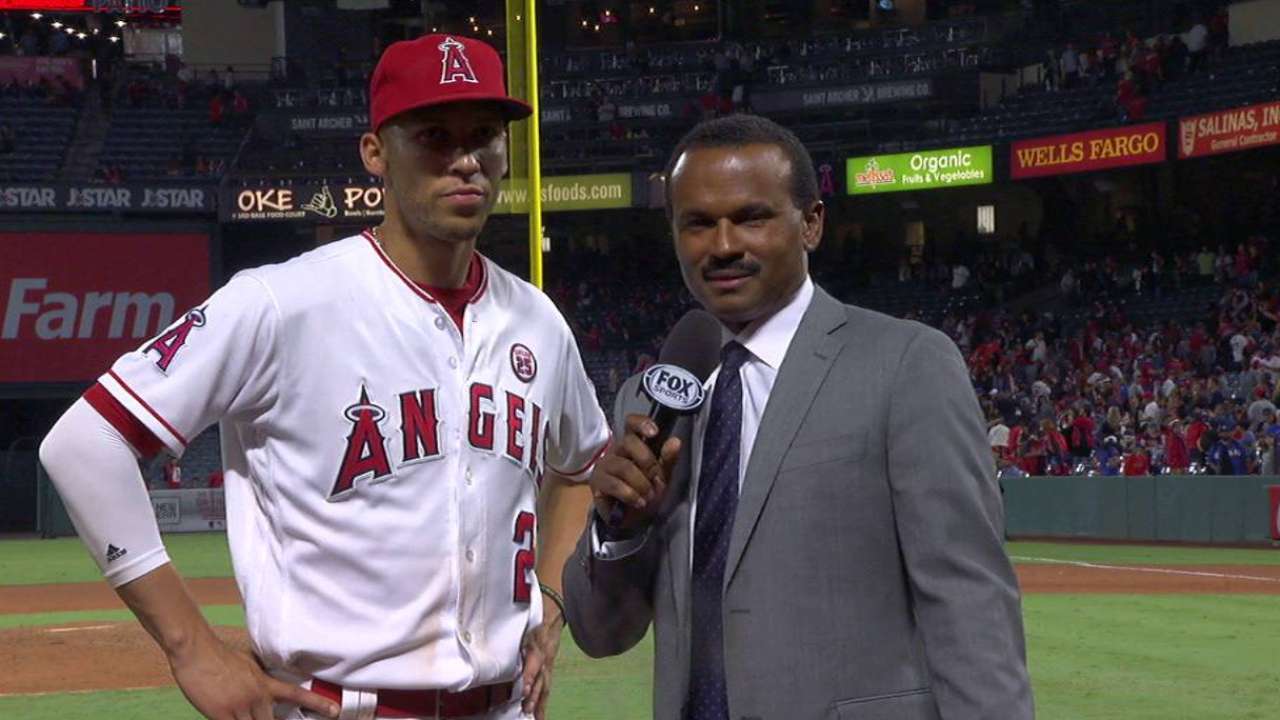 Parker said he felt additional gratification from helping to bail out a fellow reliever.
"We've got a tight-knit group out there," said Parker, who has logged a 2.39 ERA over a career-high 64 innings for the Angels this season. "I think it helps us to want to pick each other up because you're not always going to have it. I think that's what makes it so fun. We pitch for each other, not just for ourselves."
Parker's effort capped a busy night for the Angels' bullpen, as the club used seven relievers in place of left-hander Andrew Heaney, who was scratched from his scheduled start against the Rangers due to a shoulder impingement. Bud Norris opened the game with two scoreless innings in his first start since Aug. 31, 2016, and he then handed it off to Jose Alvarez, Blake Wood, Jesse Chavez, Yusmeiro Petit, Bedrosian and Parker.
"Our bullpen stubbed their toe a couple times," manager Mike Scioscia said. "But the rest of the guys picked it up. Blake, he showed up big time today."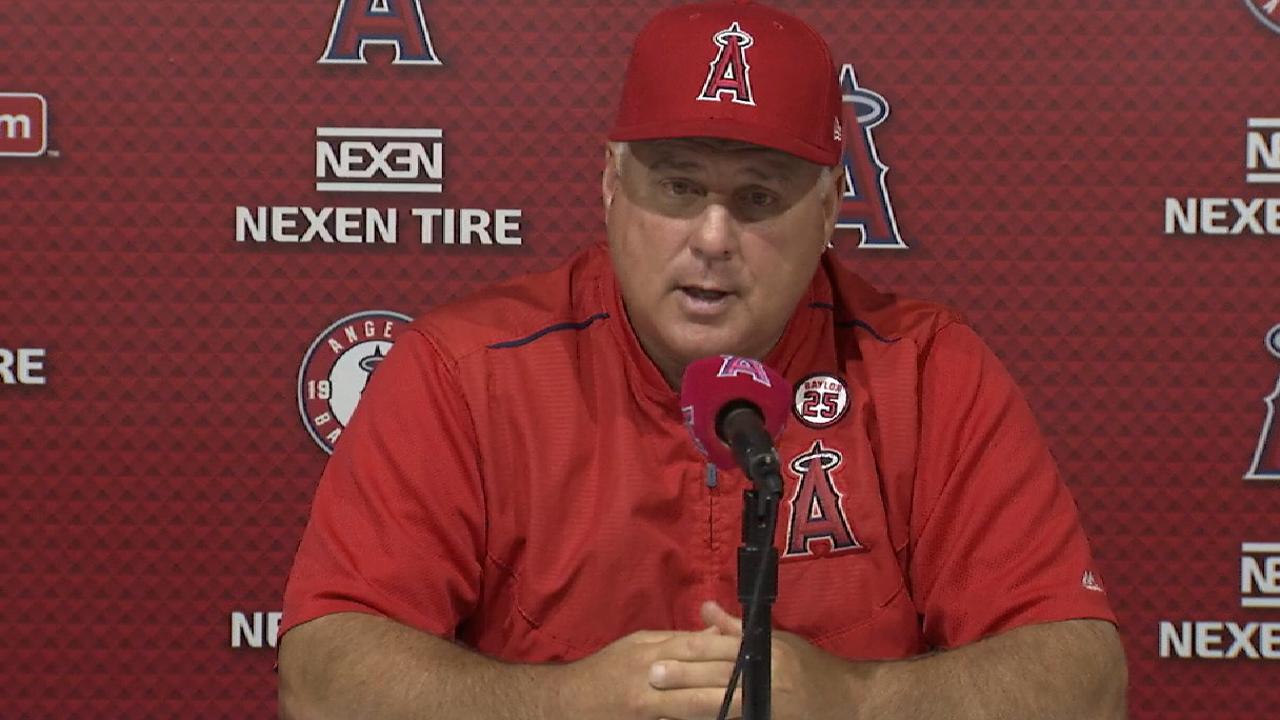 Maria Guardado covers the Angels for MLB.com. This story was not subject to the approval of Major League Baseball or its clubs.