At long last, Albers has a home with Mariners
Journeyman lefty has posted five wins with Seattle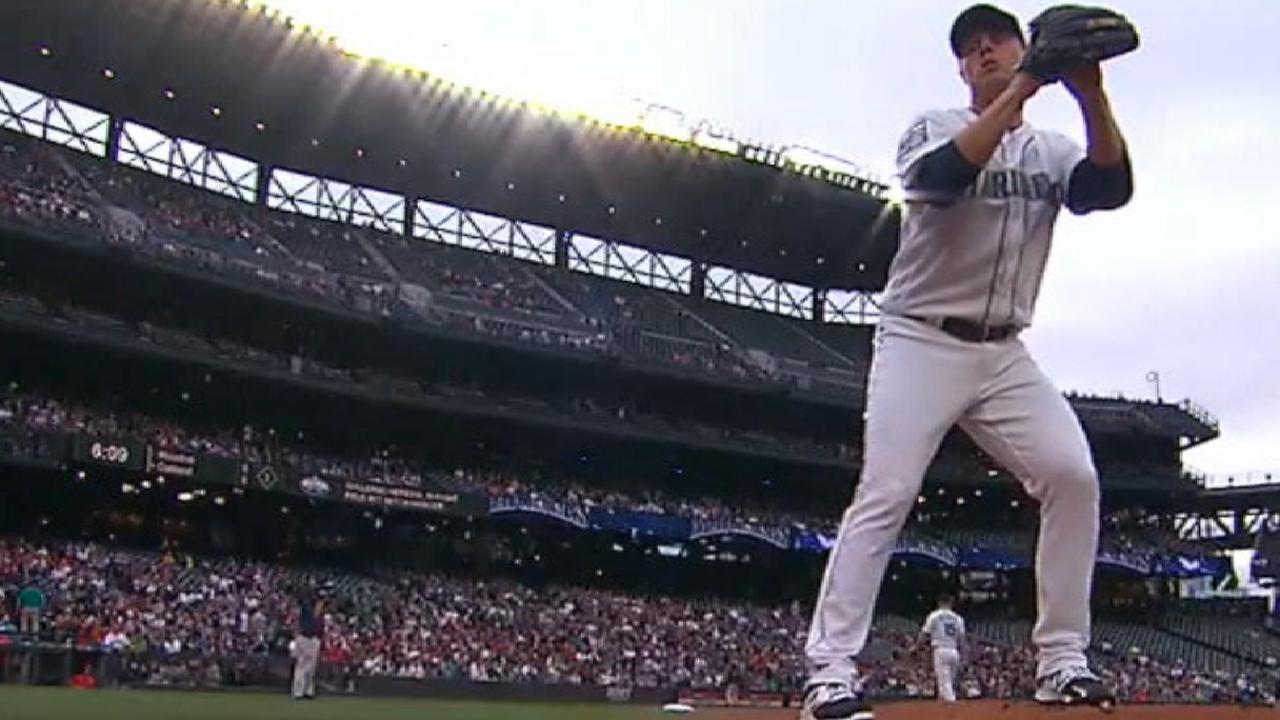 HOUSTON -- When Andrew Albers joined the Mariners in mid-August in a cash trade from the Braves' Triple-A club, it's fair to say that manager Scott Servais didn't have much of an advance scouting report.
"I knew nothing about him," Servais said Friday with a smile. "Let's be clear about that. It's the beauty of baseball. They come from all different places. And with all the different people and personalities we've used this year, his is unique. He's had his journey."
Indeed, the 31-year-old left-hander from Canada can be labeled a "journeyman" pitcher as accurately as anybody in the game. Like many Major Leaguers, Albers spent time with several Major League organizations. He didn't make his MLB debut until 27, but has had three different stints in the big leagues. And he's undergone Tommy John surgery and sat out a season (2009).
But unlike most of his Major League peers, he's also spent time pitching for two different independent leagues -- the Quebec Capitales in the Can-Am Association in 2010, and the Lancaster Barnstormers of the Atlantic League in '16. And then there was a year with the Hanwa Eagles in Korea in '14, a season when he struggled with his health and went just 6-13 with a 5.89 ERA and yet still kept pushing forward.
Somewhere out of all that has emerged an ultra-competitive southpaw who has gone 5-1 with a 3.09 ERA in six games, including five starts, for a Seattle club fighting for an American League Wild Card berth with an injury-plagued rotation that is just now getting healthy.
With the return of Felix Hernandez and James Paxton and success of recently-acquired veterans Mike Leake and Erasmo Ramirez, Albers was moved to the bullpen this week and responded with five more strong innings -- and his fifth win -- after replacing a pitch count-limited Hernandez in the fourth inning of Thursday's 10-4 victory over the Rangers.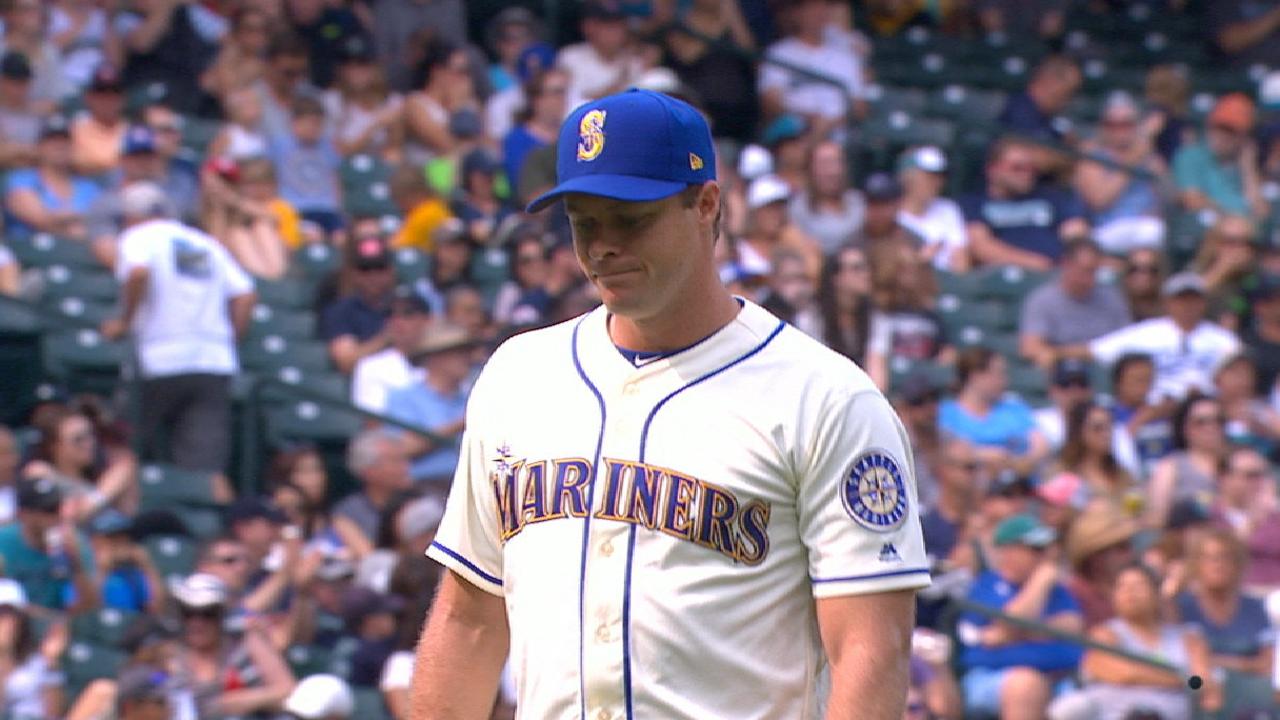 "It all plays a part," Albers said of his unique path. "Obviously you grow and learn from your past experiences and they help shape who you are in the present day. Certainly for me, that journey has helped shape me and helped me keep things in perspective, being up here the second and third time.
"You've been here before and know you can have success, but you have to go out and prepare and work harder than everybody else to try and stick. That's what I've tried to do. Not take any opportunities for granted and every time I go out there, I'm as prepared as I can be. Then you let the chips fall where they may."
So far the chips have landed impressively. Albers, who still has two Minor League options remaining, clearly has made an impression on his new club.
"He continues to impress, no matter what role we put him in," Servais said.
With top prospects Andrew Moore and Marco Gonzales pitching well in recent outings, suddenly the Mariners have an abundance of starters. Ariel Miranda and Yovani Gallardo have also moved to the bullpen behind the fresh newcomers and returning injured players.
After spending the first four and a half months of the season with Triple-A Gwinnett, Albers will happily take whatever innings come his way.
"No question," he said. "This has been great. Obviously for me, you don't know how many of these opportunities you're going to get. So every opportunity is a big one and so far this year, it's gone really well. Hopefully I can finish strong, leave a good impression and see where it goes from there."
Greg Johns has covered the Mariners since 1997, and for MLB.com since 2011. Follow him on Twitter @GregJohnsMLB. This story was not subject to the approval of Major League Baseball or its clubs.