MLB.com Columnist
Phil Rogers
Cards' quiet youth movement making noise
DeJong, Martinez, Pham will center St. Louis for years to come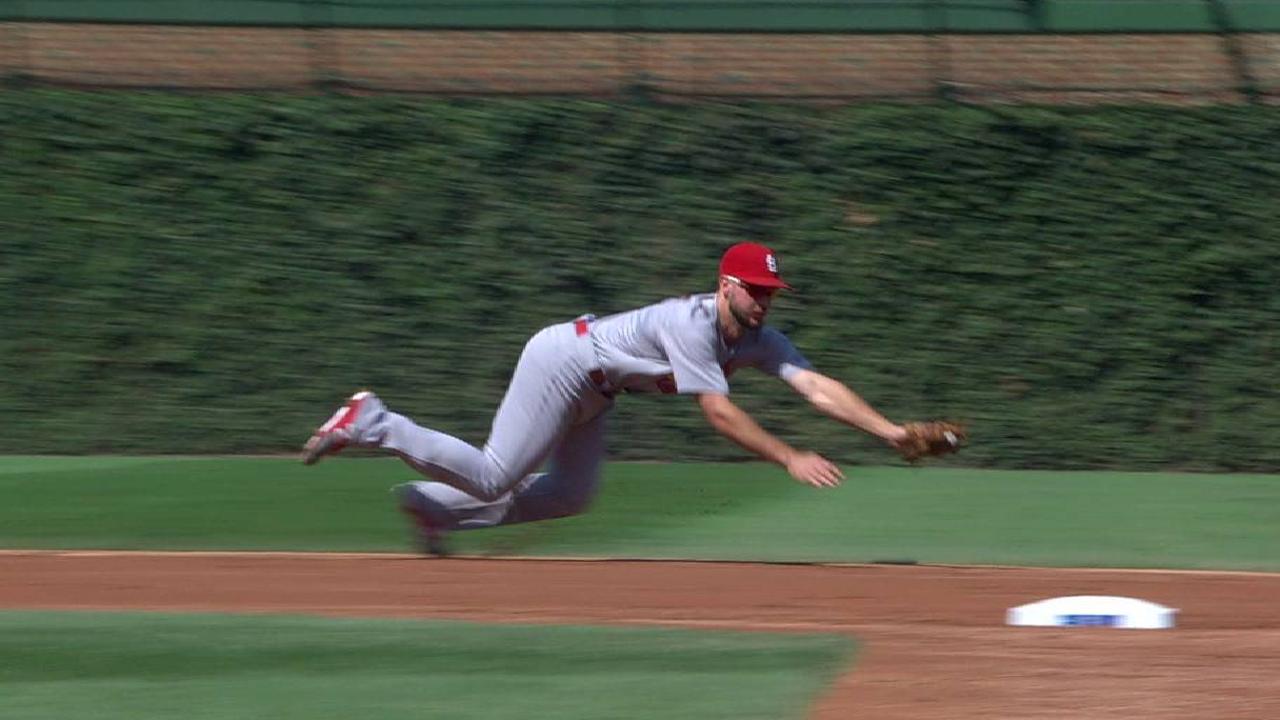 CHICAGO -- The Cardinals have had one of the best records in the National League since late June, and for a minute there on Friday, it sure looked like they had found a way to turn the clock back to 2015.
When John Lackey erupted in the fifth inning of the Cardinals' 8-2 loss to the Cubs, sparking a meltdown that would also cause Willson Contreras to be ejected, it looked like Chicago was the team feeling the heat in this NL Central race.
But that was only a snapshot, not the full-length film. The Cardinals have a lot of work to do to catch up to the defending World Series champions, both this season and in the next few.
It helps that the Cardinals began their version of a rebuild on the fly during this season, importing talent from Triple-A Memphis to strengthen a group that opened the season 33-40. It would be a Herculean task to dig out of that hole, but they've still got a chance, trailing the Cubs by four games in the Central and the Rockies by three games in the race for the second NL Wild Card spot.
The Cardinals dropped the opener of a weekend series at Wrigley Field, but they have six games remaining against the Cubs in their final 15 games of the regular season. It is sure to be an interesting time for rookie shortstop Paul DeJong, rookie outfielder Harrison Bader and the more experienced Tommy Pham, whose arrival in early May first showed how much organizational depth the Cards have in their farm system.
"We're not afraid to use our Minor League players and help them become Major League players,'' manager Mike Matheny said. "I don't think we're surprised, because it seems to happen every year. We have those kind of surprises.''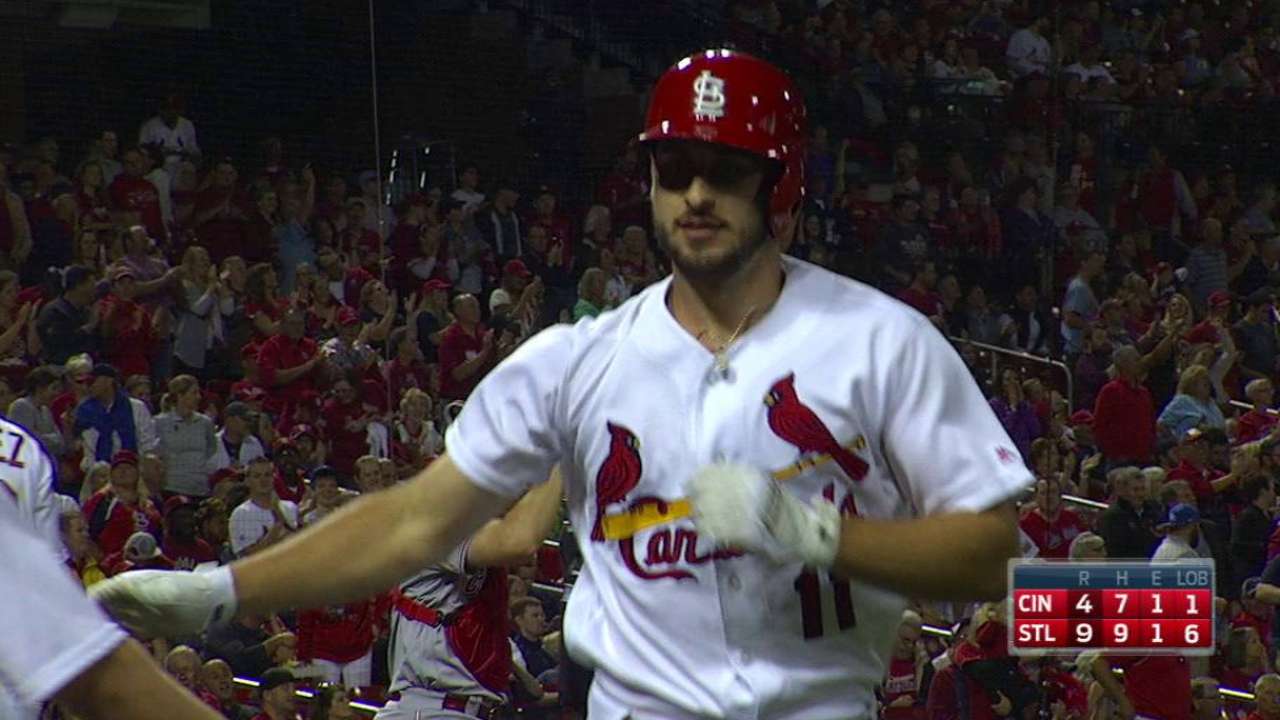 They also have great veterans like Yadier Molina, Matt Carpenter and Adam Wainwright, who provide a bridge back to the team that lost to the Red Sox in the 2013 World Series. They haven't had a concentrated infusion of youth in years, but over the past couple of seasons, they have finally started getting younger.
Matt Holliday left as a free agent after last season, and Jhonny Peralta was released in June. They added Dexter Fowler last winter, but he's currently sidelined with a bruised knee after banging into the wall at Busch Stadium.
The Cardinals had only two 30-somethings, Molina (35) and Carpenter (31), in their lineup against the Cubs on Friday. It was a different look than when they played the Cubs on Opening Night, as this lineup included Jose Martinez at first, DeJong at short, Pham in left and Bader in center. It averaged 27 years, 10 months in age, almost two years per man younger than the April lineup.
In addition to getting younger, the Cardinals have subtly been getting better. They're 44-30 since June 24, behind only the Dodgers (44-26) and Nationals (44-28) in the NL.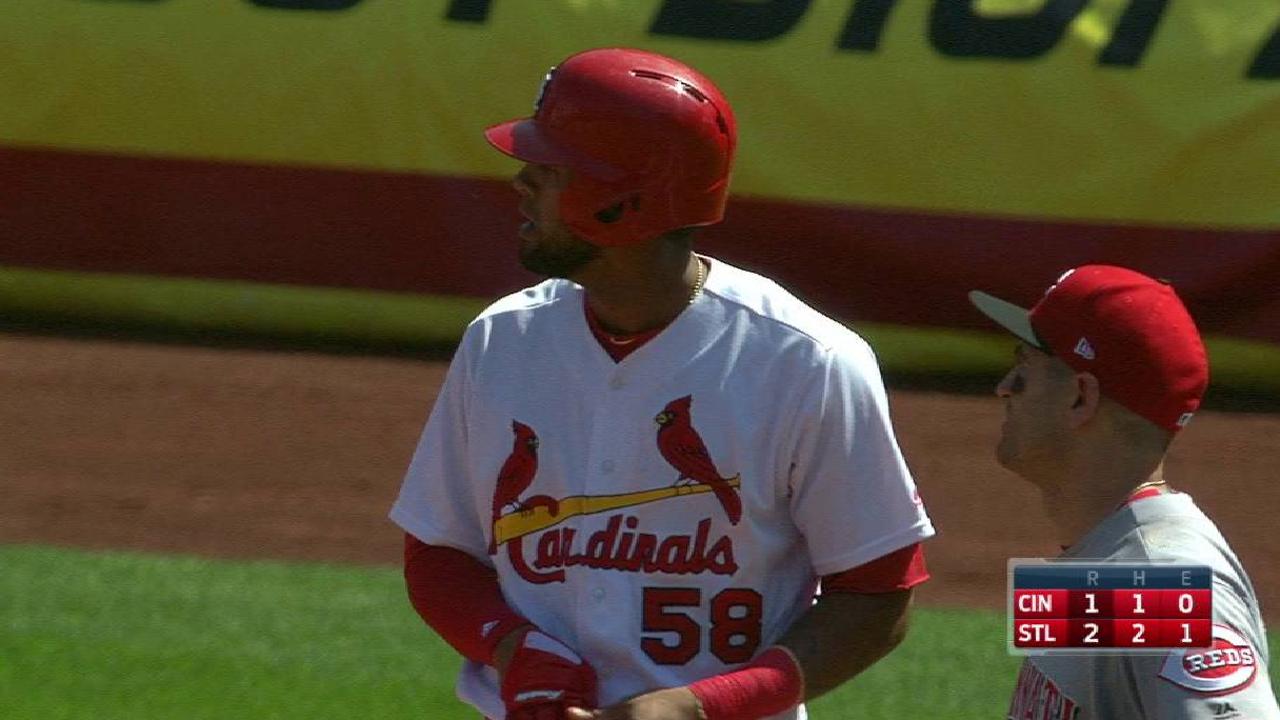 DeJong has been a godsend since being promoted in late May to play second base when Kolten Wong got hurt. The major upgrade came when Wong returned and Matheny moved DeJong over to short to replace Aledmys Diaz, whose fielding had become too much of a liability for his bat to overcome.
A third baseman and catcher most of his career, DeJong started seriously working at shortstop last year in the Arizona Fall League, and he has taken to the position more quickly than you'd think a player could. Diaz never got his job back, instead helping Memphis reach the Pacific Coast League championship series.
DeJong's bat is his calling card -- he's hitting .287 with 22 home runs as the first Cardinal rookie to play short and hit third since Red Schoendienst in 1945 -- but he is also ranked 12th in Defensive Runs Saved (at plus-2) among 35 Major League shortstops with at least 500 innings played.
"Paul DeJong has done a great job of taking advantage of the opportunity,'' Matheny said. "Jose Martinez has jumped into a more significant role. That's how every guy on this field got their chance. An opportunity presented itself to them, and they made the most of it.''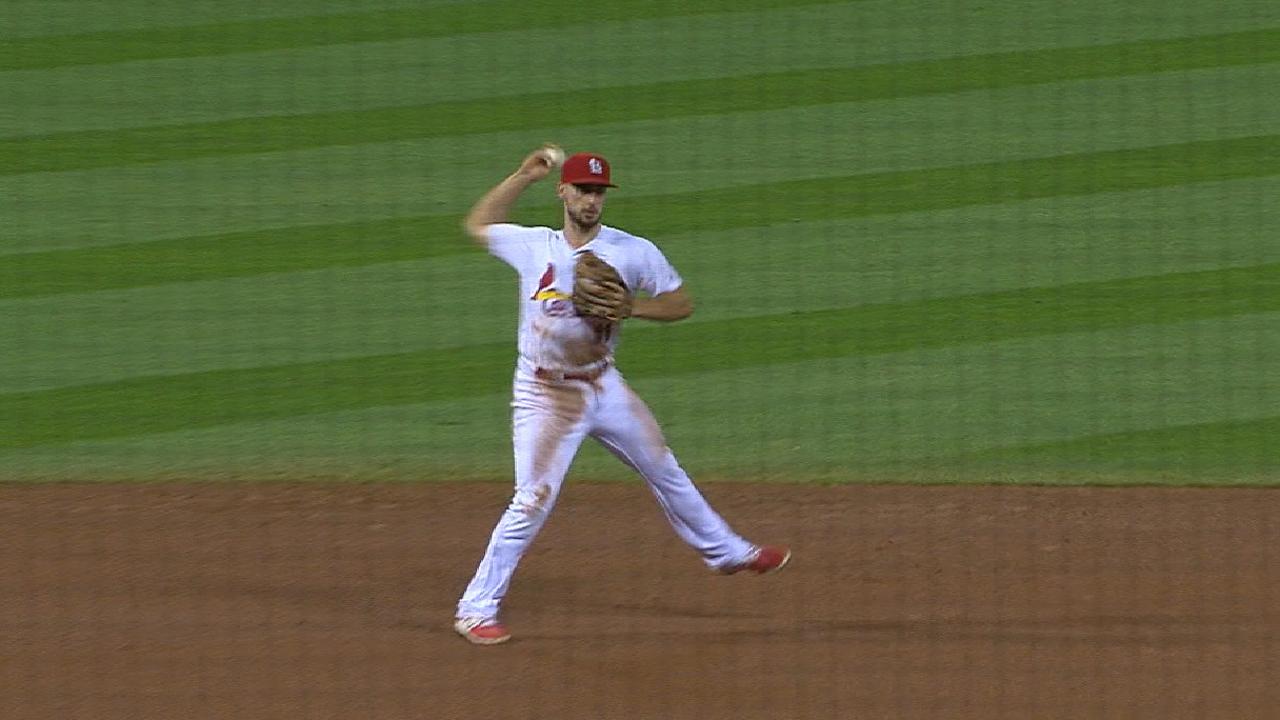 The 29-year-old Martinez was Matheny's cleanup hitter Friday. He was neutralized by the Cubs, but that hasn't happened often. Witness his .314 batting average, 13 home runs and .917 OPS in 95 games.
Like Pham, Martinez spent most of his professional career in Double-A and Triple-A, no doubt wondering if his day would come.
The Royals thought enough of him to sign him to a Major League contract when he filed for Minor League free agency after 2014. Yet they never called him up during the championship season in '15, even though he was hitting .384 to win the PCL batting title. The Cardinals got him for cash in May '16 and brought him to St. Louis last September.
After working with fellow Venezuelans Martin Prado and Miguel Rojas last winter in Miami, Martinez is elevating the ball more than in the past. He played mostly right field in the Minors, but he is playing first base while the Cardinals sort through a glut of corner outfielders that includes Stephen Piscotty, Randal Grichuk, Magneuris Sierra (a 21-year-old who started this season at Class A Advanced Palm Beach), Pham and Bader.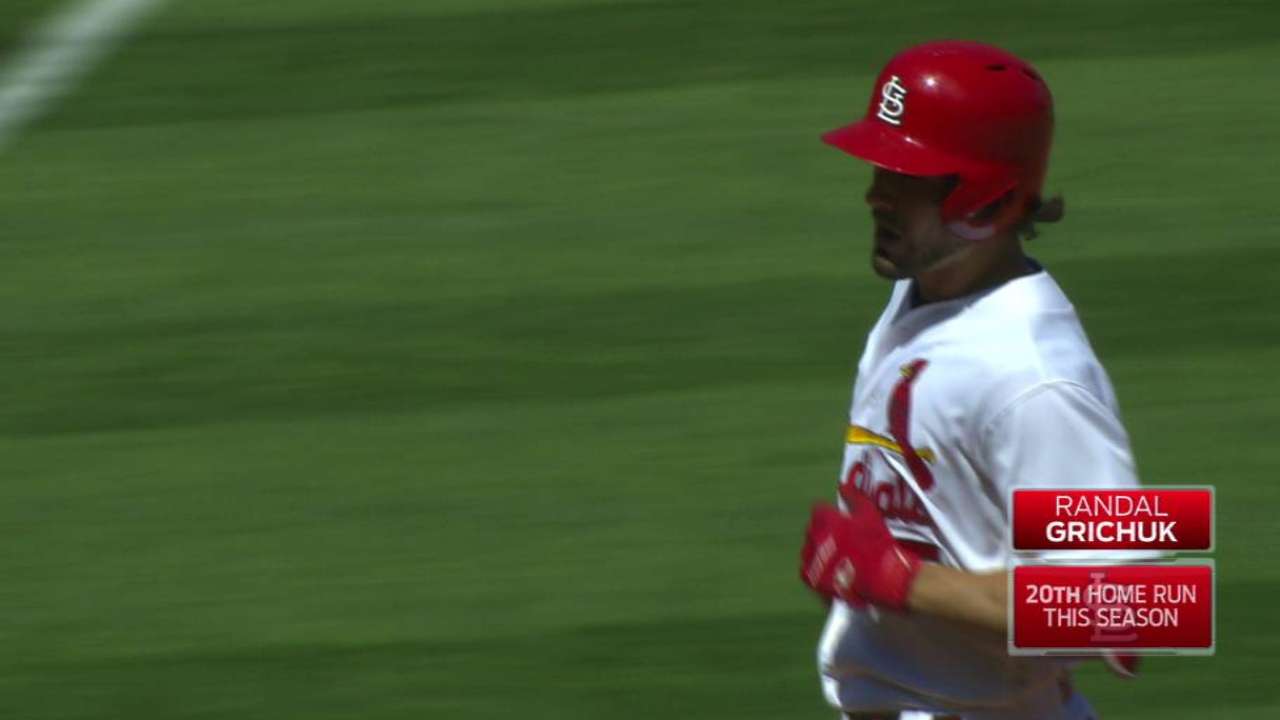 Matheny loves how Molina and Wainwright share their experience with the players who are experiencing the stretch run for the first time.
"They've been around for a number of these seasons when September has been meaningful,'' Matheny said. "[They tell the new guys] what you have to do to prepare, the consistency, how you compete. Those are lessons the young guys need to learn. But as far as how we go about our business, we're throwing nine guys out there we think can give us our best chance. A couple of them are young, exciting talents. It's fun to watch how they've taken advantage of the opportunity.''
While the Cardinals figure to lose Lance Lynn to free agency, their rotation could be a force next season. They should get Alex Reyes back from Tommy John surgery to work alongside Carlos Martinez, Michael Wacha, Luke Weaver and Jack Flaherty. The lineup continues to evolve as it gets younger, and DeJong could be a centerpiece for a long time.
Phil Rogers is a columnist for MLB.com. This story was not subject to the approval of Major League Baseball or its clubs.