Lobaton day to day with left ankle contusion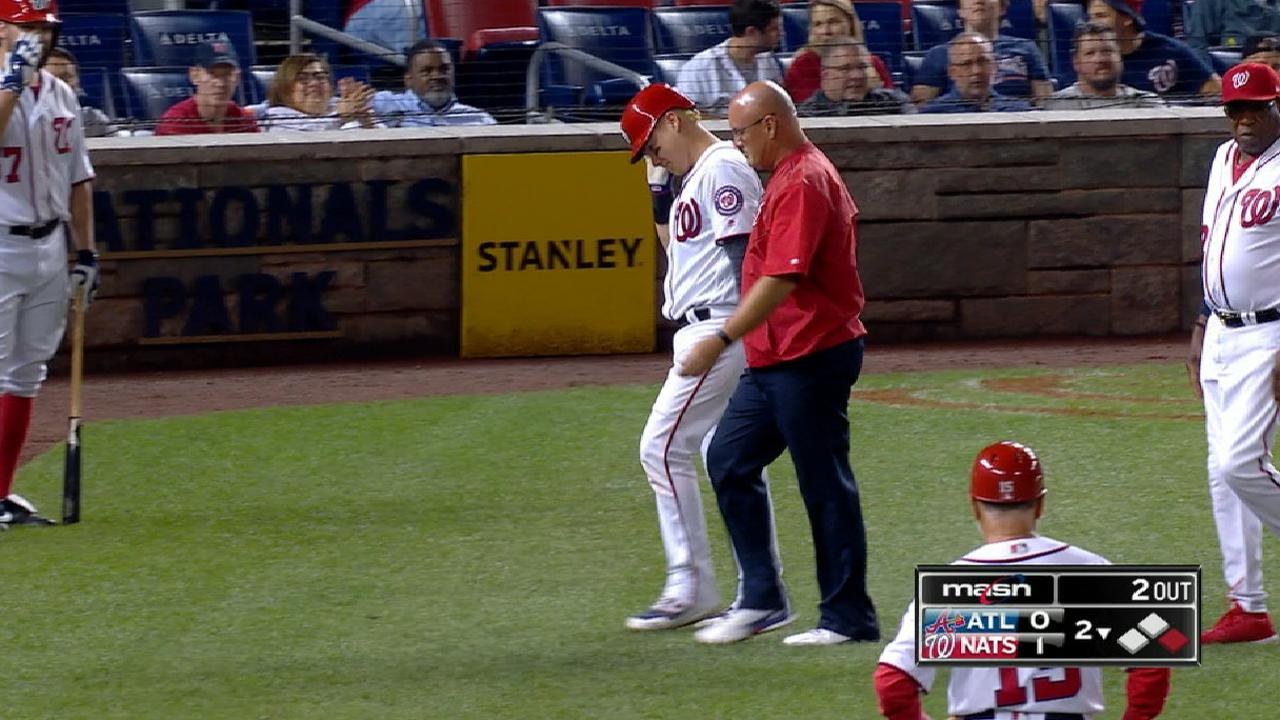 WASHINGTON -- Nationals catcher Jose Lobaton sustained a contusion on his left ankle in the second inning of Thursday night's 5-2 victory over the Braves at Nationals Park after being struck by an errant slider from right-hander Mike Foltynewicz.
X-rays were negative, however, and Nats manager Dusty Baker said Lobaton will miss at least a few games while his foot heals.
"He'll be hobbling for a couple days," Baker said.
Lobaton bent over in pain near the plate after getting hit, which prompted a visit from the club's head athletic trainer, Paul Lessard. Lobaton attempted to walk up the line a bit, but he eventually limped off the field. Pedro Severino entered the game to pinch-run and replace Lobaton behind the plate.
It was a tough break for Lobaton, who has struggled this season at the plate in sporadic playing time as the Nationals' backup catcher. He entered with a slash line of .153/.228/.267 in 44 games and has been worth -0.7 Wins Above Replacement, according to FanGraphs.
That performance makes Lobaton's hold on the backup catching job on the Nats' postseason roster tenuous, so any missed playing time due to injury could put it in jeopardy.
Jamal Collier covers the Nationals for MLB.com. Follow him on Twitter at @jamalcollier. This story was not subject to the approval of Major League Baseball or its clubs.