Beltre, Napoli look to contribute down stretch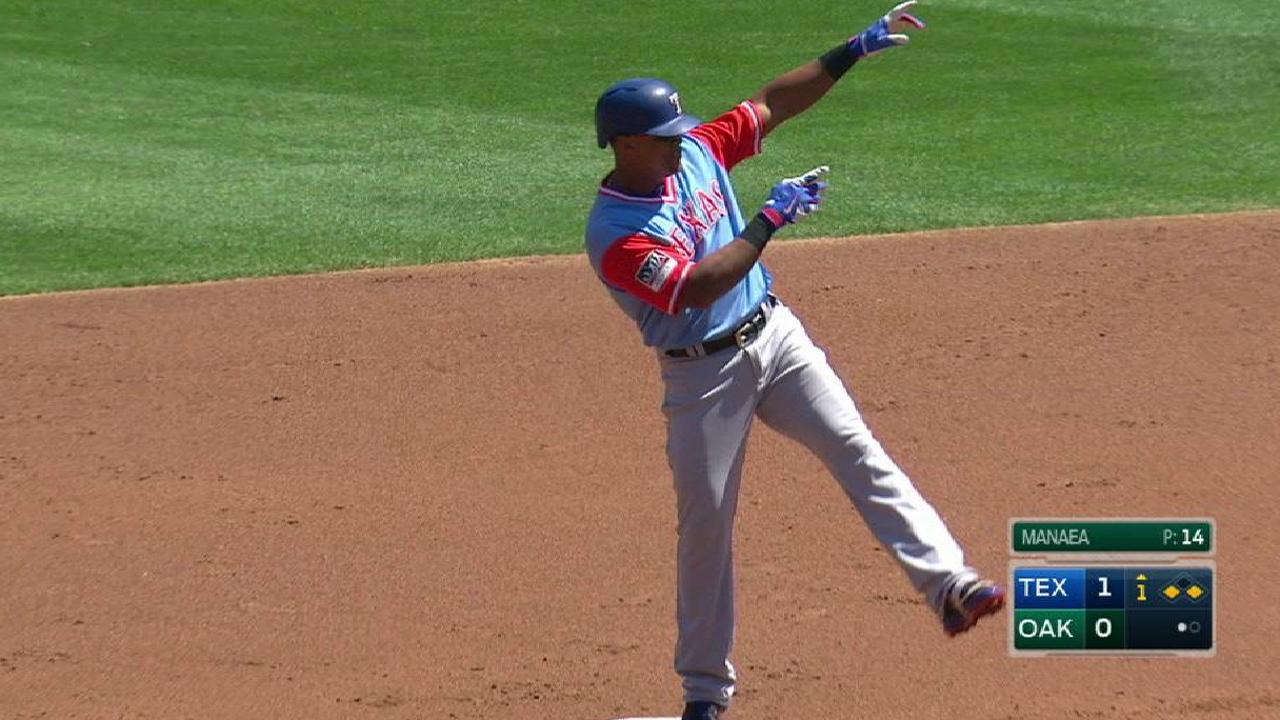 ARLINGTON -- When Adrian Beltre walked into the clubhouse on Sept. 1, he said he had been diagnosed with a Grade 2 strain of his left hamstring, which would usually carry a recovery period of four to six weeks.
Twelve days later, he was pushing Rangers manager Jeff Banister to let him DH against the Mariners on Wednesday. Banister said no, because that would've meant replacing Shin-Soo Choo or Nomar Mazara, both of whom were swinging the bats well. However, Beltre was able to pinch-hit.
After the game, however, Mazara was feeling "tight," and wasn't in the lineup Thursday. Instead, Beltre's name was there, batting fourth as the designated hitter. He went 1-for-3 in the Rangers' 10-4 loss
In a perfect world, Beltre would be able to take the necessary time to rest his hamstring and come back completely healthy. But the Rangers are playing from behind in the American League Wild Card race, and Beltre is looking to produce any way he can.
For your viewing pleasure. pic.twitter.com/uGa2Rauywk

— Texas Rangers (@Rangers) September 14, 2017
"Obviously the situation is not ideal for us," he said. "There's no tomorrow. There's no waiting any longer. A lot of my teammates are playing with injuries, so why can't I?"
So that's the plan for now: Beltre will continue at DH, and if he gets to the point where he feels capable of playing defense, he'll go back to third base.
"Right now, it's not [an option]," he said.
Another veteran member of the clubhouse has returned from his injury hiatus. Mike Napoli started Thursday for the first time since Sunday, when he was diagnosed as having a stress reaction in his right leg.
He could have played Wednesday, but Banister elected to give him another day. Napoli went 0-for-2 before being replaced by Ryan Rua with the score out of hand.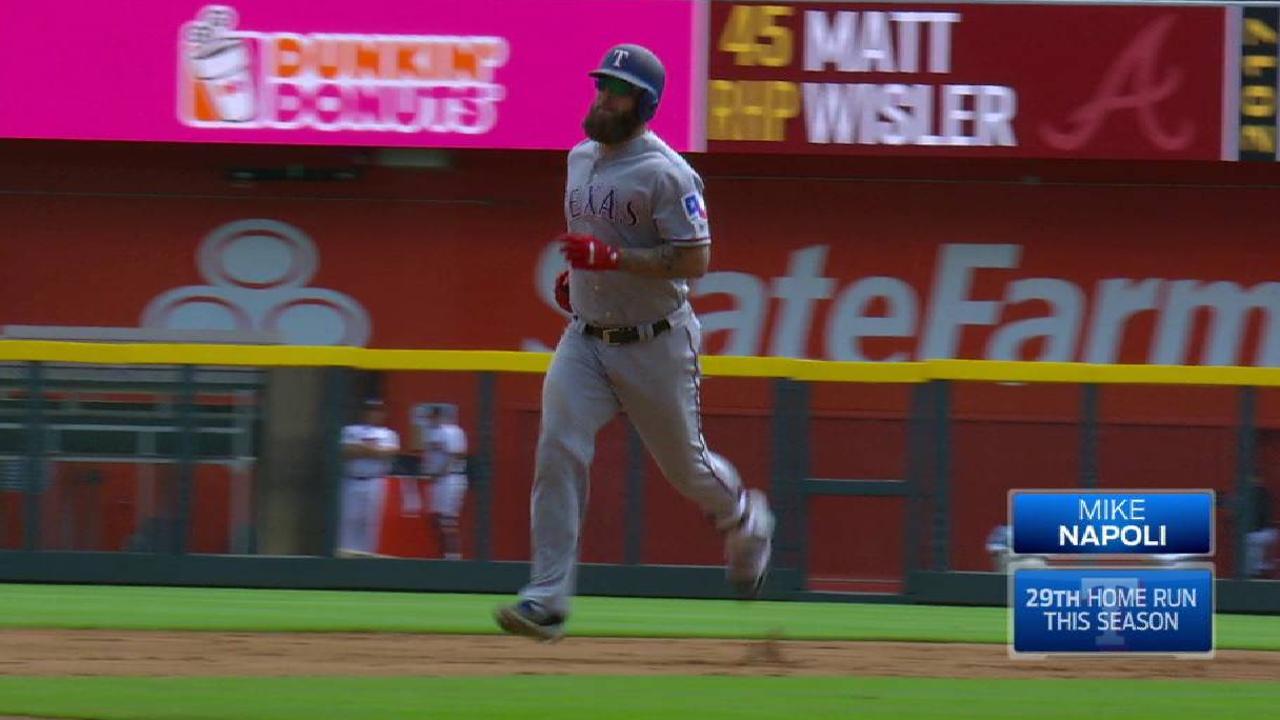 "They're both veteran players," Banister said. "They want to be in this mix, they want to be part of it, they want to be the guys on the field, and they've been with us all year long. They've been key participants in all of this. They're the ones who decided they needed to be in it, and I honor that."
Aggravating the injuries is certainly a possibility, but both Beltre and Napoli recognize now is the time to press.
"I think in this clubhouse we know we need to play with a sense of urgency, because we know there's about, what, three weeks left?" Beltre said. "There's a lot of teams in the hunt, and we're one of the teams behind, so it's not going to be easy. It's doable."
Sam Butler is a reporter for MLB.com based in Texas and covered the Rangers on Thursday. This story was not subject to the approval of Major League Baseball or its clubs.