Inbox: Will Bucs try Glasnow in bullpen?
Beat reporter Adam Berry fields Pirates fans' questions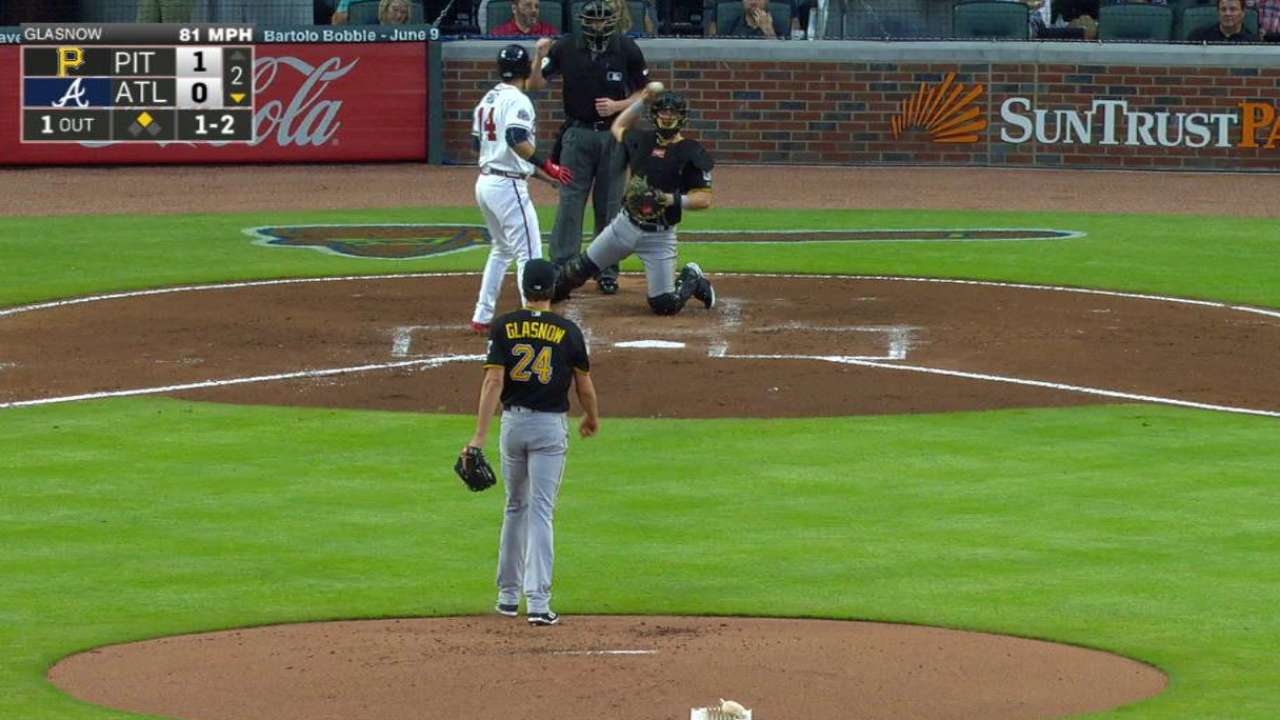 The Pirates were off Thursday, resting before the first of their final 15 games this season. As they continue to look toward 2018, we will do the same in the latest Pirates Inbox.
Do you think Tyler Glasnow in the bullpen could work? Like a one-inning guy, maybe a setup guy to Felipe Rivero if it works.
-- Guy B., Winston-Salem, N.C.
I don't think that's the solution right now. For all of Glasnow's struggles in Wednesday night's loss, the silver lining was that his stuff actually made the leap from Triple-A. His fastball hit 99 mph. He threw some good offspeed pitches -- even the curveball that Eric Thames clobbered was down in the zone.
Glasnow's control remains a glaring issue, and it's hard to see how that would change in a relief role. If his command improves, he's going to be a really effective starter. If it doesn't, it'll be a problem wherever the Pirates put him.
We essentially have to throw out what we saw during Glasnow's first stint up here. That wasn't the real Tyler Glasnow, he said. That guy had half a pitch most nights -- a low-90s fastball that didn't represent the dominant stuff he had in the Minors. Wednesday was closer to the real deal, inconsistent fastball command and all.
But the raw stuff is there to dream on, and I expect the Pirates will give Glasnow more chances to succeed in the rotation. His potential as a starter is simply too great to give up on him.
• Submit a question to the Pirates Inbox
Suppose Glasnow did well Wednesday night and carries that momentum in the spring. Or suppose guys like Nick Kingham and Clay Holmes have a great showing in spring. Is there really a spot for Ivan Nova on the 2018 Pirates? If not, are the Pirates foolhardy enough to keep him around before it's too late?
-- Dingus, McDonald, Pa.
Don't expect Nova to be as dominant as he was in April or as ineffective as he's been in the second half. If you look at the big picture, though, there's value in a pitcher on pace to work 180 innings and make 30 starts while posting an ERA slightly above the league average. There's room in the middle or back of nearly every rotation for that kind of starter.
Nova's three-year, $26 million contract is not a huge burden, but your second question raises an interesting point: It could become an issue for the Pirates if his current struggles persist. We saw that with the Francisco Liriano deal, as they felt obligated to package two prospects and rid themselves of his salary in order to create "financial flexibility."
It's more likely that Kingham and Holmes will begin next season in the Triple-A Indianapolis rotation. Holmes has Minor League options remaining, and Kingham should be granted a fourth option because the time he spent on the disabled list after Tommy John surgery.
Next year's rotation competition will probably look a lot like it did this year: Gerrit Cole, Jameson Taillon and Nova plus two of Chad Kuhl, Trevor Williams, Steven Brault or Glasnow, with Kingham probably the next man up after that. The Pirates clearly believe fatigue has been a factor in Nova's slump, so it will be interesting to see how they manage his workload next season.
When can we expect to see Austin Meadows in the big leagues?
-- Brendan D., Pittsburgh
Next summer. The three outfielders are set to return next season, but it's hard to see Meadows, the Pirates' top prospect, cracking the 2018 Opening Day roster even if the Bucs wind up trading Andrew McCutchen. Meadows didn't exactly tear up Triple-A this year, posting a .250/.311/.359 slash line in 72 games, and Pittsburgh rarely (if ever) breaks camp with rookies who have no Major League experience.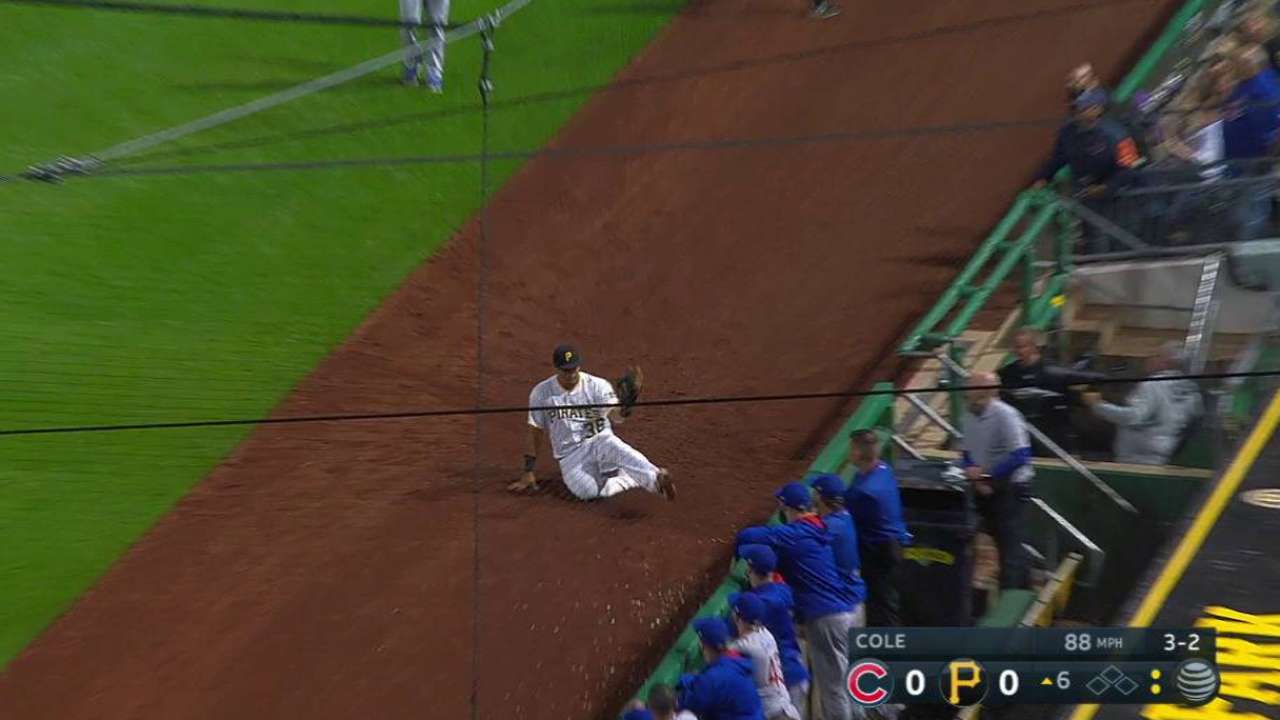 What are the chances that Jose Osuna could become a third baseman, especially with Jung Ho Kang's status in doubt?
-- Burr R., Hummelstown, Pa.
At this point, we have only seen Osuna field ground balls at third base during pregame drills and batting practice. The Pirates would like to see him play there during the fall instructional league and/or winter ball, giving him a head start and more experience heading into Spring Training.
Osuna is a solid first baseman, but he's not going to start over Josh Bell. Third base may be his best avenue to more playing time, if he can handle it. He doesn't necessarily need to be good enough to play every day or even a full game -- David Freese, Josh Harrison, Adam Frazier and Max Moroff provide tons of Major League infield depth -- but some degree of defensive versatility would make Osuna a more useful bench player.
Adam Berry has covered the Pirates for MLB.com since 2015. Follow him on Twitter and Facebook and read his blog. This story was not subject to the approval of Major League Baseball or its clubs.