Gohara leaves nerves, walks behind for 1st W
After shaky MLB debut, Braves prospect outduels Scherzer, doesn't issue free pass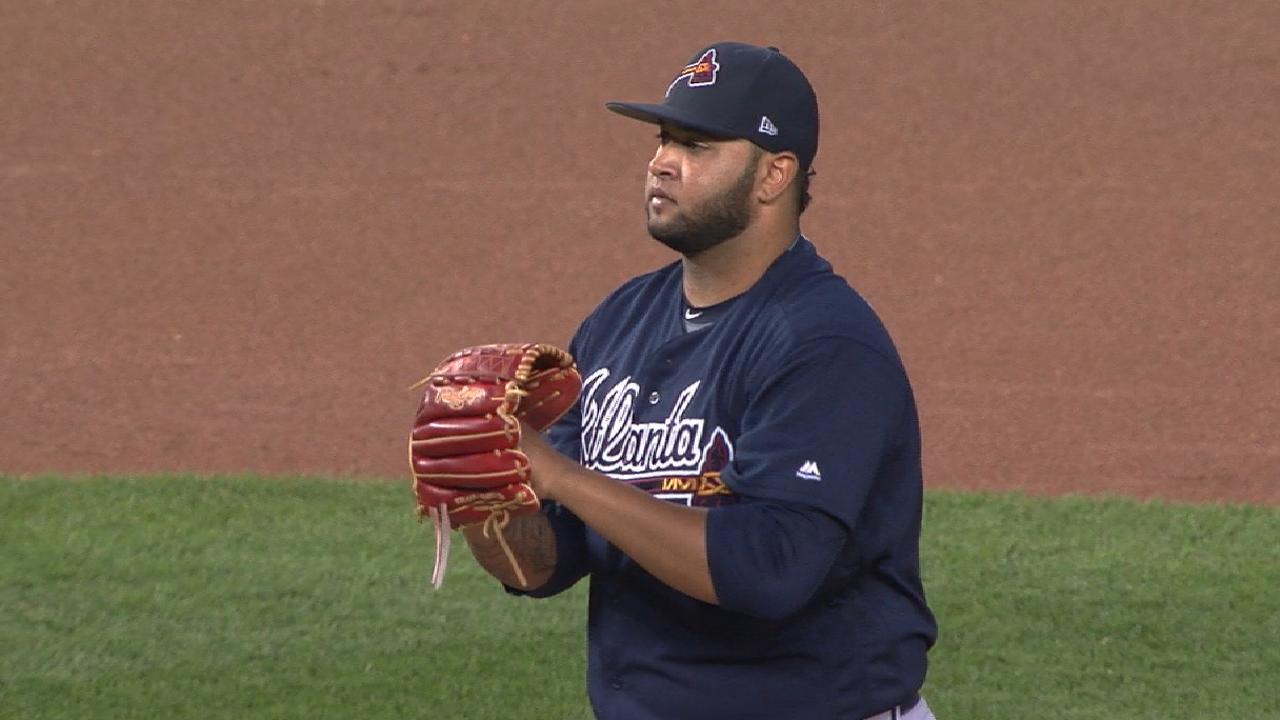 WASHINGTON -- Luiz Gohara admits that nerves may have gotten the best of him when he made his big league debut last week against the Rangers. But in Wednesday's 8-2 win over the Nationals, the 21-year-old lefty showed the Braves exactly why many think he has promising upside.
The 6-foot-3, 210-pound flamethrower earned his first win as a big leaguer, throwing six innings of two-run ball (one earned) in just 71 pitches. He scattered six hits, struck out six, and most impressively, walked none.
"The kid gets locked in and really competes," manager Brian Snitker said. "And that's what I heard about him from the guys that played with him, the guys that have had him, been around him. They say once he gets out there, he's trying to beat you. That's legit stuff right there, too."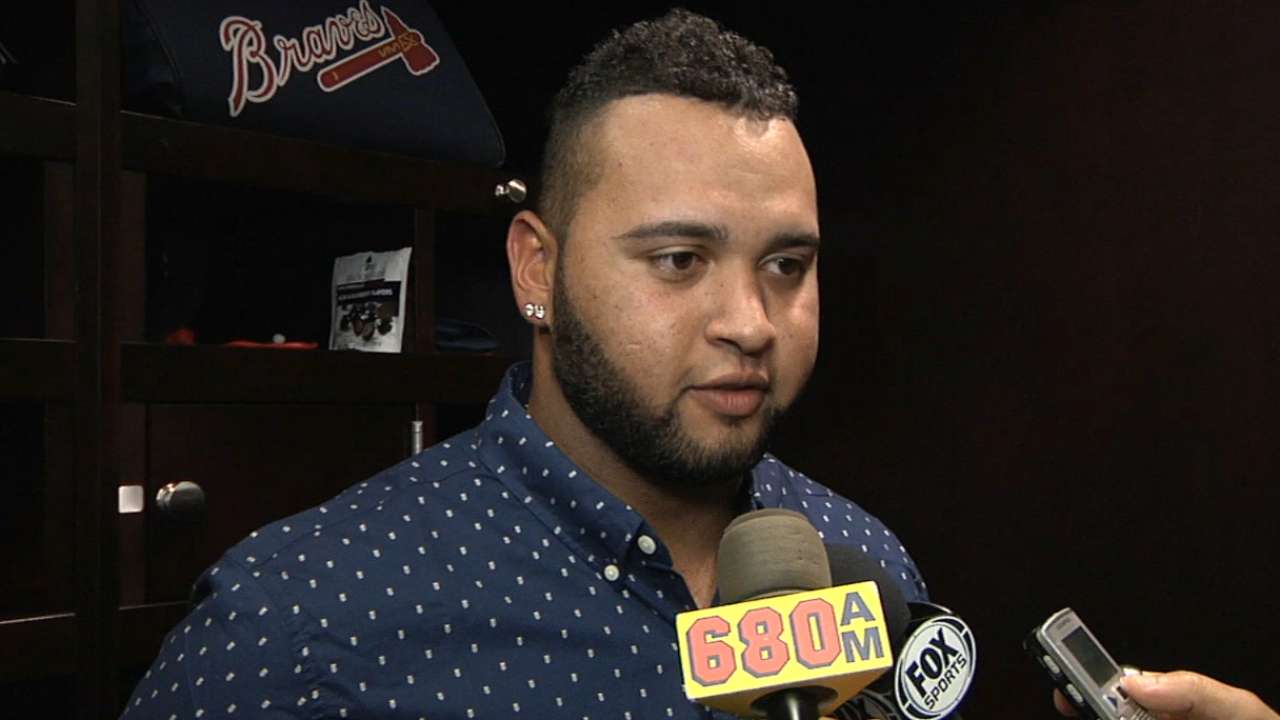 "It feels really good," Gohara said. "It's kind of emotional for the first one ... for the first year being here, it's really fun to have the first win in the big leagues."
Gohara walked four against Texas. With his control issues behind him, Gohara settled down his second time out and showed off the repertoire that made him the Braves' No. 7 prospect, according to MLBPipeline.com. His fastball touched 98 mph, and he used his slider in two-strike counts to finish off hitters. And to do it against one of the best lineups in baseball showed his stuff plays in the Majors.
"He was pretty awesome," shortstop Dansby Swanson said. "He was able to locate his stuff. I think the efficiency is what impressed me the most. ... If you can do that, especially with power stuff, a guy that can get some swings and misses and stuff like that, you're definitely on the right track."
The icing on the cake for Gohara was that he was outdueling reigning National League Cy Young Award winner Max Scherzer.
"To get the win on him is something really big for me," Gohara said smiling. "I always wanted to pitch against the Nationals and have him pitching for the other side."
With his first win in hand, the lefty -- who some have compared to CC Sabathia -- will have a few weeks left this season to build off it. If he can, the Braves may have a key building block for their future starting rotation.
"There's a lot to like there," Snitker said.
Daniel Shiferaw is a contributor to MLB.com based in Washington who covered the Braves on Wednesday. This story was not subject to the approval of Major League Baseball or its clubs.