O's bats negate Bundy's start, strong defense
Offensive struggles continue as Baltimore drops sixth straight game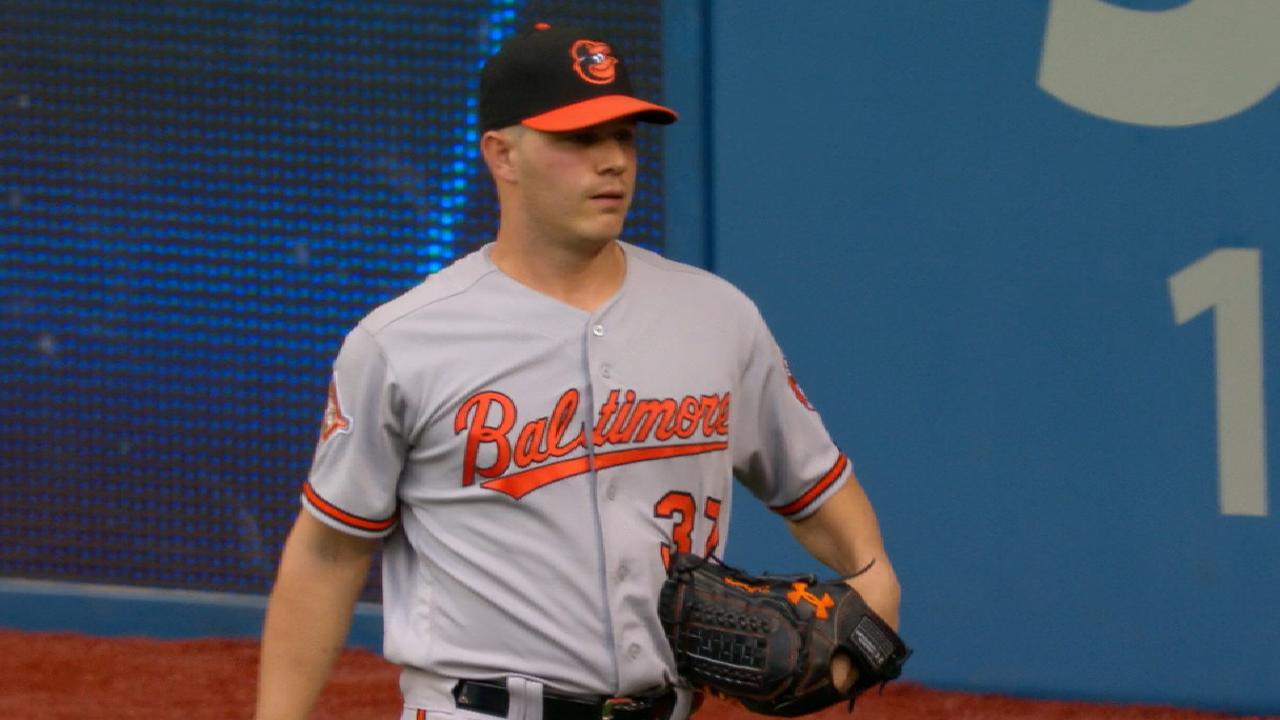 TORONTO -- The Orioles' struggling offense stayed quiet on Tuesday, negating a strong outing from Dylan Bundy and some stellar defense in a 3-2 walk-off loss at Rogers Centre.
"We just haven't been able to score many runs," O's manager Buck Showalter said. "We give their pitchers all the credit they need to get, but it's kind of a two-edged sword. They're pitching well and we're not swinging the bats well."
Unless the Orioles' bats jolt back to life -- and soon -- Baltimore will need plenty more outings like Bundy gave them to stay in contention in the American League Wild Card race. After the loss on Tuesday, the O's trail the Twins by 4 1/2 games for the second Wild Card spot.
Bundy held the Blue Jays to one run over six innings while striking out eight. After registering a 2.00 ERA in five August starts, the 24-year-old's September didn't start as well, allowing five runs in four innings against the Yankees on Sept. 4. He bounced back impressively Tuesday.
"Dylan gave us a great chance to win," Showalter said. "I didn't want to send him back out there and start the next inning. He was [at] 89 pitches, good time to get him and keep in mind where we are with his season. We're still trying to make the playoffs and have him pitch for us in that."
Bundy was helped by some good fielding and good fortune, as well. The Blue Jays drove four balls to the warning track off him, but all four fell just short of the outfield wall. Toronto's one run off Bundy was through Justin Smoak's double to right field, which was just a few feet short of clearing the wall altogether, but that Joey Rickard just barely was unable to haul in.
One of those deep drives came off the bat of Kendrys Morales, which sent center fielder Adam Jones straight back to the wall, where he made an impressive leaping catch. After Bundy exited the game, the defense didn't stop. Left fielder Trey Mancini made a great play of his own on the eventual walk-off hero, Richard Urena, who tried to stretch a single into a double in the bottom of the eighth before being cut down by an accurate throw.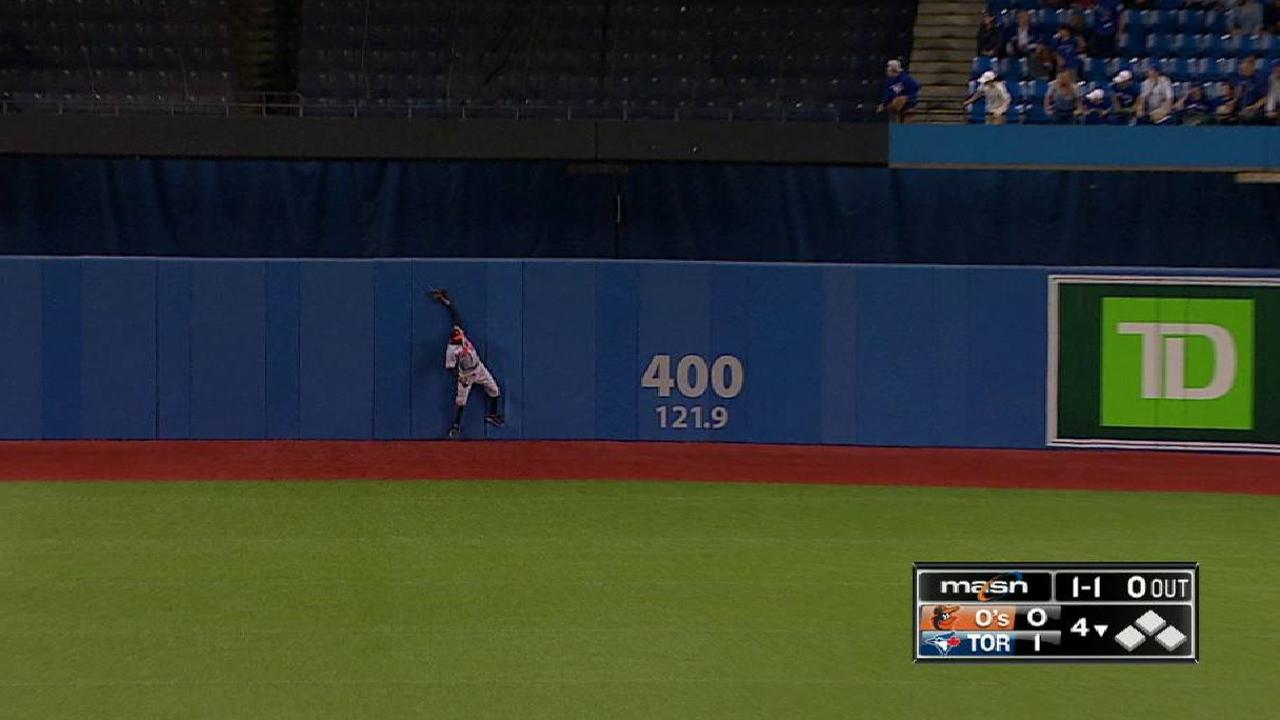 Starting the ninth inning with a 2-1 lead, however, the Orioles still couldn't hold on. The typically reliable Zach Britton allowed the first two runners to reach base and eventually surrendered the game-winning single up the middle to Urena. As the skid continues, though, Showalter isn't pointing to one glaring cause.
"Everybody's looking for one reason," Showalter said. "There's a myriad of reasons why things happen. He was really good in the eighth. He threw some good pitches in the ninth, they just hit a few balls where we couldn't catch them.
Keegan Matheson is a contributor to MLB.com based in Toronto who covered the Orioles on Tuesday. This story was not subject to the approval of Major League Baseball or its clubs.