MLB.com Columnist
Phil Rogers
Abreu blossoming amid White Sox rebuild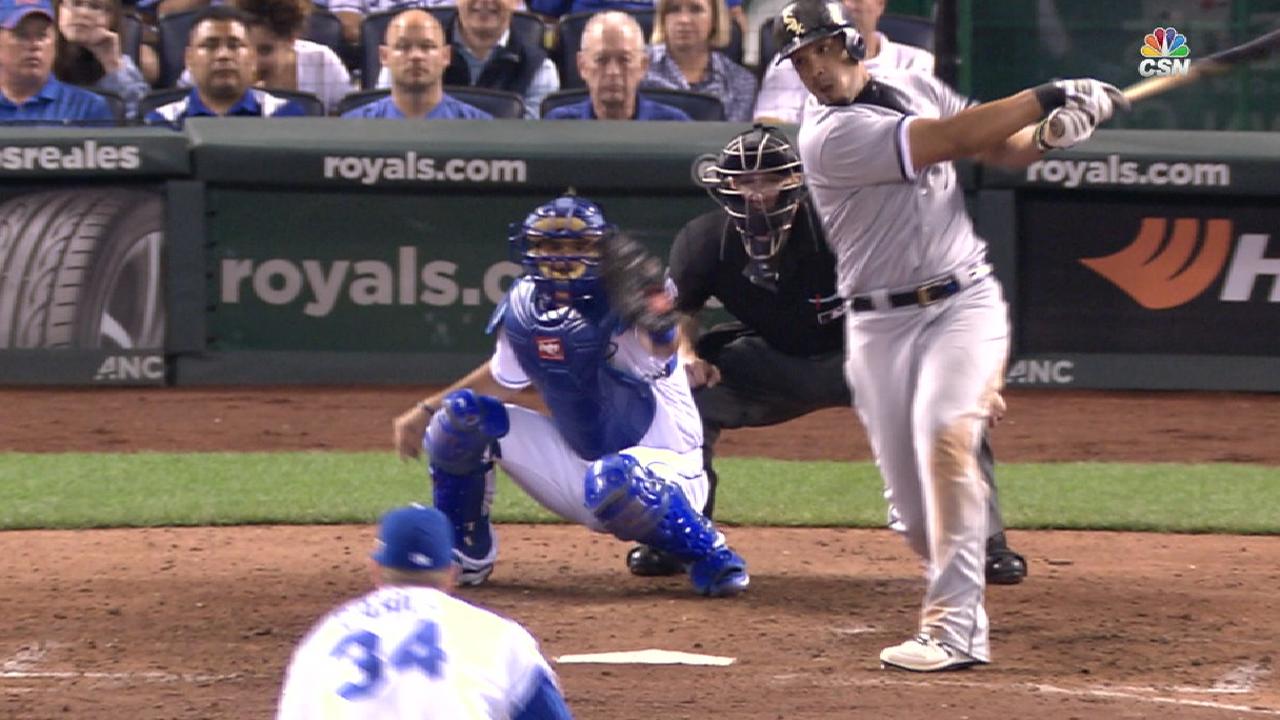 CHICAGO -- Frank Thomas hit until he was 40. He wasn't always healthy, of course, but he never stopped being a threat. Miguel Cabrera is on a similar path, although he has finally slowed a little in his age-34 season.
We mention this because Jose Abreu is playing at 30 this season, and you wouldn't know he wasn't still a kid of 28 or 29. He's on track to become only the fourth player to start his Major League career with four consecutive 100-RBI seasons, and he is having one sizzling September.
Abreu hit for the cycle on Saturday against the Giants at Guaranteed Rate Field, then he banged out two home runs on Sunday, the first off Madison Bumgarner. Had he saved one of those home runs for Monday in Kansas City, he would have had his second cycle in three days.
Abreu was 10-for-13 with two doubles, two triples, three home runs and two walks in those three games. So much for mailing it in for a rebuilding team.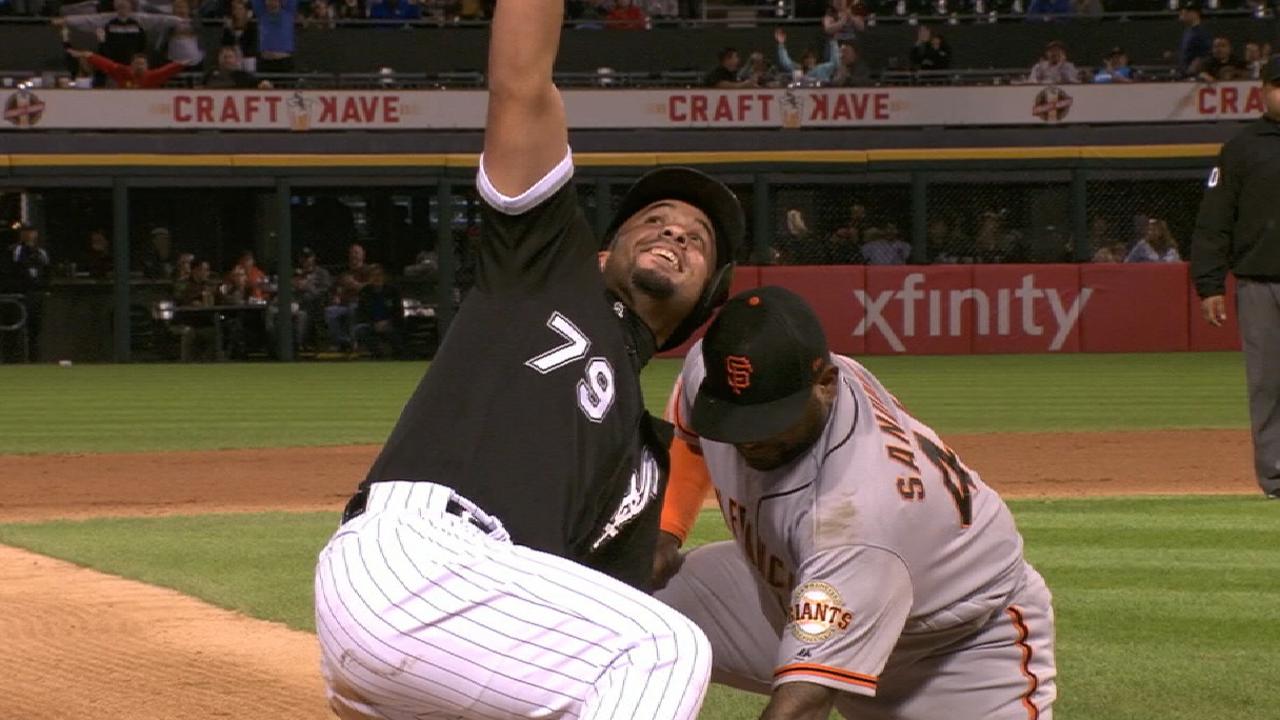 Abreu is thriving from the White Sox rebuilding around him. He loves playing with Cuban neighbor Yoan Moncada and their young teammates, and is showing that by steadily raising his level of play throughout the season.
Consider how Abreu has generated his season totals -- .305 batting average, 31 homers, 92 RBIs. His OPS by month: April, .783; May, .879; June, .883; July, .925; August, .964, and September, 1.356. It's a shame we won't seem him in October.
At least not this year.
But with the great job the White Sox are doing stockpiling talent in every way possible, they are going to be a lot of fun to watch the next couple of seasons and could be winning on a regular basis by 2020 (which would be Abreu's age-33 season).
While you can't tell it by the standings, Rick Hahn and the Sox have executed their plan as well as any team this season. They're on pace to go 64-98, but the storyline has been their rapidly multiplying inventory of prospect talent.
The Winter Meetings trades of Chris Sale and Adam Eaton were followed by midseason trades of Jose Quintana, Todd Frazier, Melky Cabrera and six other veterans, including every healthy reliever with at least one full season's experience. Chairman Jerry Reinsdorf signed off on spending about $50 million for teenaged Cuban outfielder Luis Robert. And scouting director Nick Hostetler oversaw a second consecutive Draft that the organization feels great about.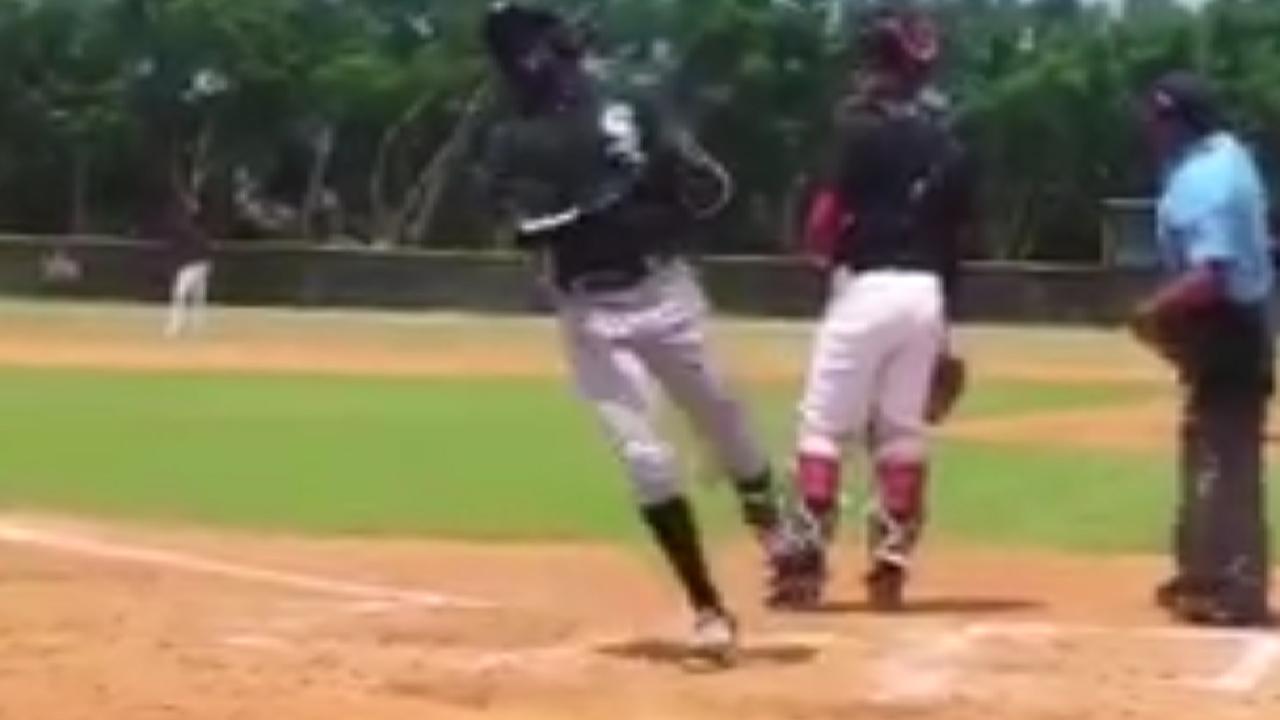 Moncada, the biggest name prospect acquired, is hitting .197, but the White Sox are understandably delighted by his development.
Moncada has shown advanced discipline to go with his bat speed: A 14-percent walk rate explains his .320 on-base percentage, and his hard-hit rate is 40.5 percent, according to FanGraphs. That's better than hitters like Abreu (39.9), Mookie Betts (34.7) and Kris Bryant (31.1).
While flashing his speed-power combination in 37 games since being promoted, Moncada has been better than advertised at second base. The Red Sox bailed on him as a middle infielder, perhaps because they had Dustin Pedroia and Xander Bogaerts in the equation, and some felt Moncada would wind up in the outfield. He's rated at +4 Defensive Runs Saved by FanGraphs, second to fellow infielder Yolmer Sanchez among White Sox defenders.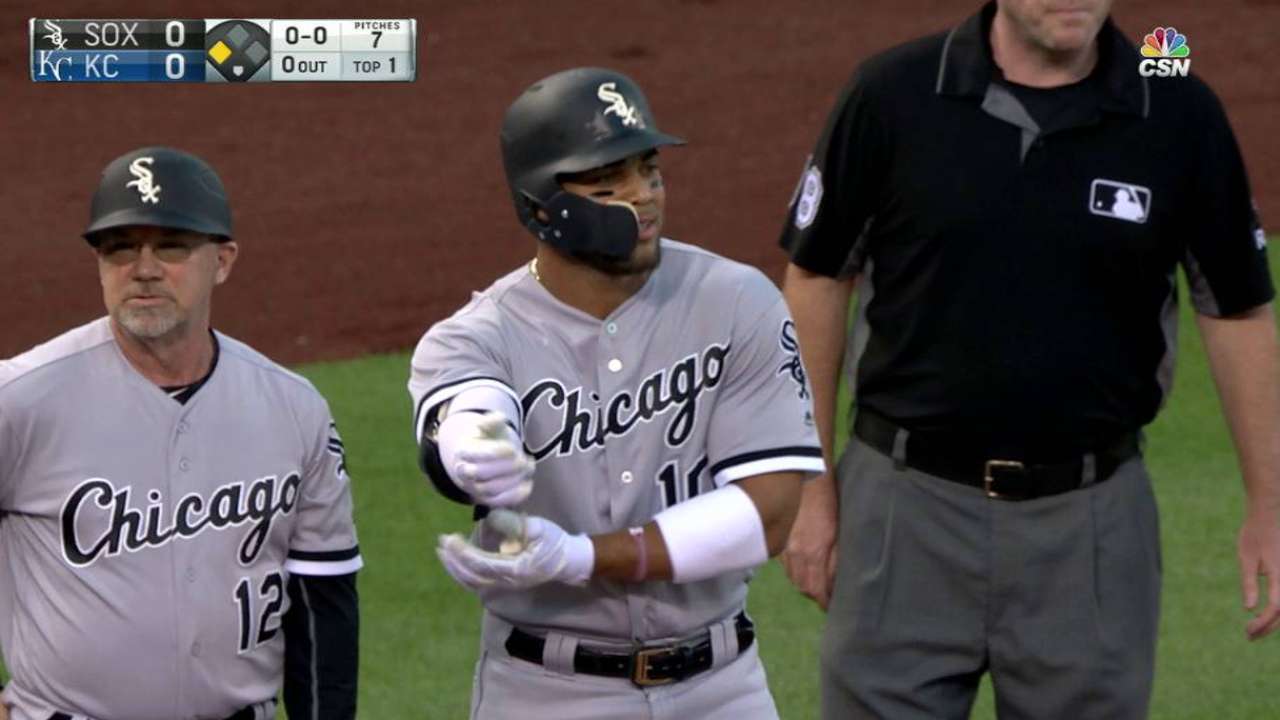 Lucas Giolito, who went from being the next Tom Seaver to expendable in one season with the Nationals, has looked like a Major League starter, and maybe even a No. 1 or 2. Reynaldo Lopez, acquired along with Giolito and even younger starter Dane Dunning in the Eaton trade, has worked six innings in three consecutive starts and is also looking like a guy capable of filling a big role in future seasons.
Like power-hitting right fielder Eloy Jimenez (acquired from the Cubs in the Quintana trade), the White Sox best pitching prospect, Michael Kopech, isn't projected to arrive until sometime next season.
Toss in pure hitter Nicky Delmonico, 2015 first-round pick Carson Fulmer and Robert (who showed dynamic hitting and a willingness to take a walk in the Dominican Summer League, where he had a 1.027 OPS), along with many of the two dozen or so legitimate prospects who will look to make their mark in 2018, and you see why the next two seasons on the South Side will be such fun.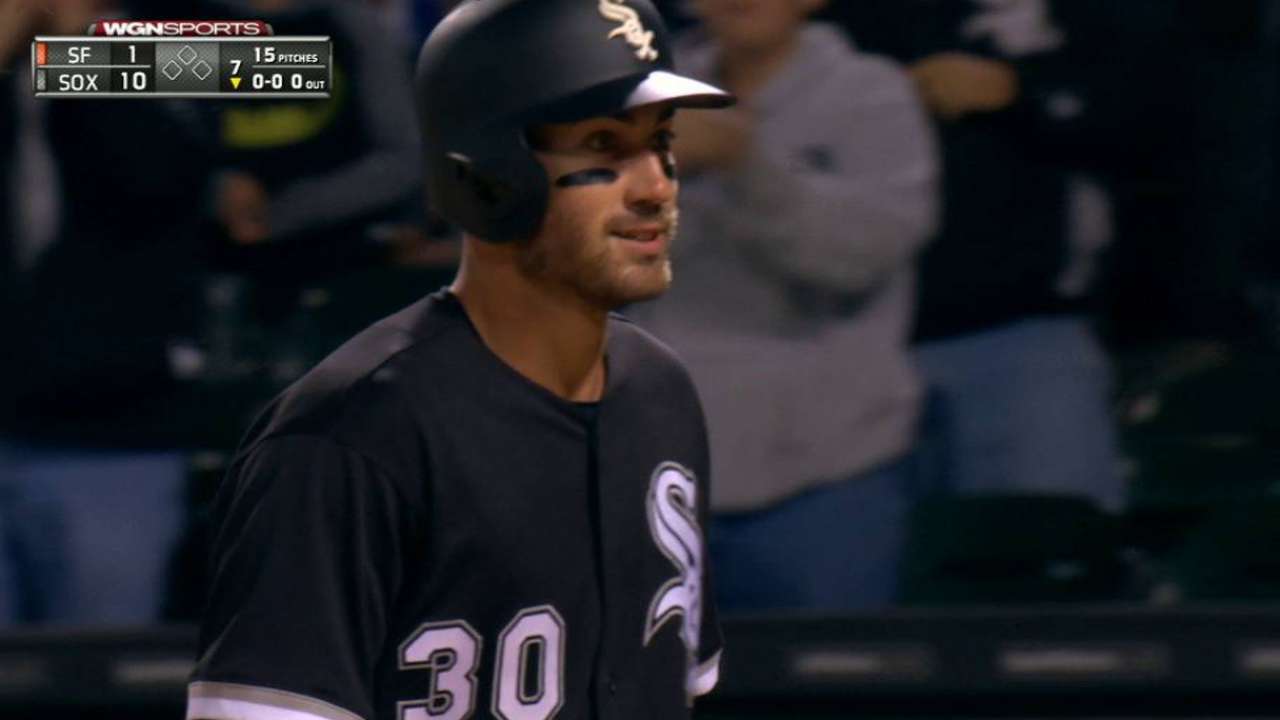 Abreu and 26-year-old right fielder Avisail Garcia, a 2017 All-Star, present Hahn with a good problem.
Both are eligible for free agency after 2019. They could be shopped this offseason for more young talent. Or they could be locked up to contract extensions that would keep them with the core when it's time to start chasing 90-win seasons again.
Abreu wants to stay long term. He's made that clear. Don't be surprised if Hahn offers Abreu a four- or five-year package this offseason, which would keep him around through 2021 or '22. If he turns it down, intent to chase maximum value when he reaches the free-agent market, then the White Sox will probably shop him.
That makes sense with Abreu and probably with Garcia, too, although he seems less like a fixture. The way Abreu is finishing this season suggests the White Sox will miss him when he's gone.
Phil Rogers is a columnist for MLB.com. This story was not subject to the approval of Major League Baseball or its clubs.