With Hamilton down, Reds reinstate Winker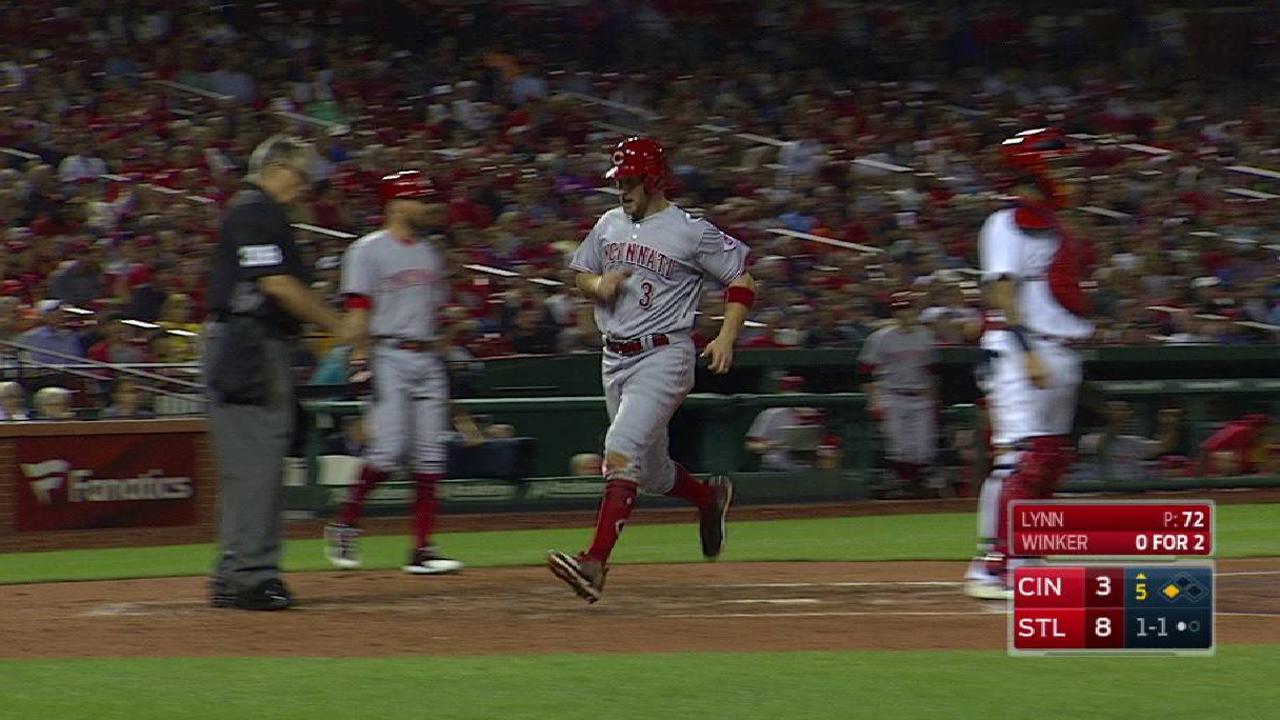 ST. LOUIS -- The Reds reinstated Jesse Winker from the 10-day disabled list before Tuesday's game against the Cardinals, and right-handed pitcher Keury Mella was added to the roster from Double-A Pensacola and as his Pensacola. The Reds also added his Pensacola teammate, righty Deck McGuire to the roster. Righty Barrett Astin was designated for assignment to make room for McGuire on the 40-man roster.
Winker got the start Tuesday in right field and hit leadoff against the Cardinals. He had been on the disabled list since Aug. 25 with a left hip flexor strain. Winker was 1-for-4 in a 13-4 loss to the Cardinals.
Winker is the Reds' No. 5 prospect, according to MLBPipeline.com.
"From a workload standpoint, I think he's really going from 0 to 10," Reds manager Bryan Price said. "I think we've done everything we can do to get him ready to play. Now we're going to have to see how he handles being reinserted in the lineup and how much I can play him in succession."
Winker will get the opportunity for a lot of playing time with outfielder Billy Hamilton sidelined with a fractured left thumb.
"You know, I'm just ready to get back out there," Winker said. "I don't really think about it like coming off the DL to be honest with you. I try to keep myself in all these games that I've been watching and it's not going to be really something to bug me too much."
The Reds plan on using McGuire and Mella in the bullpen unless a starter is needed.
Mella, who found out the news right before his scheduled trip home to the Dominican Republic, had 26 starts (27 appearances) this season, going 4-10, 4.30 ERA and a 1.33 WHIP. McGuire appeared in 28 games (27 starts) and was 9-9 with a 2.79 ERA and 1.08 WHIP.
McGuire was sharp in his debut in Tuesday's game, tossing 1 2/3 scoreless innings with one strikeout.
"This year I think I just figured out who I was as a pitcher and tried to get better doing that each and every day," McGuire said. "Nothing is ever guaranteed, so to have a chance at this point is awesome."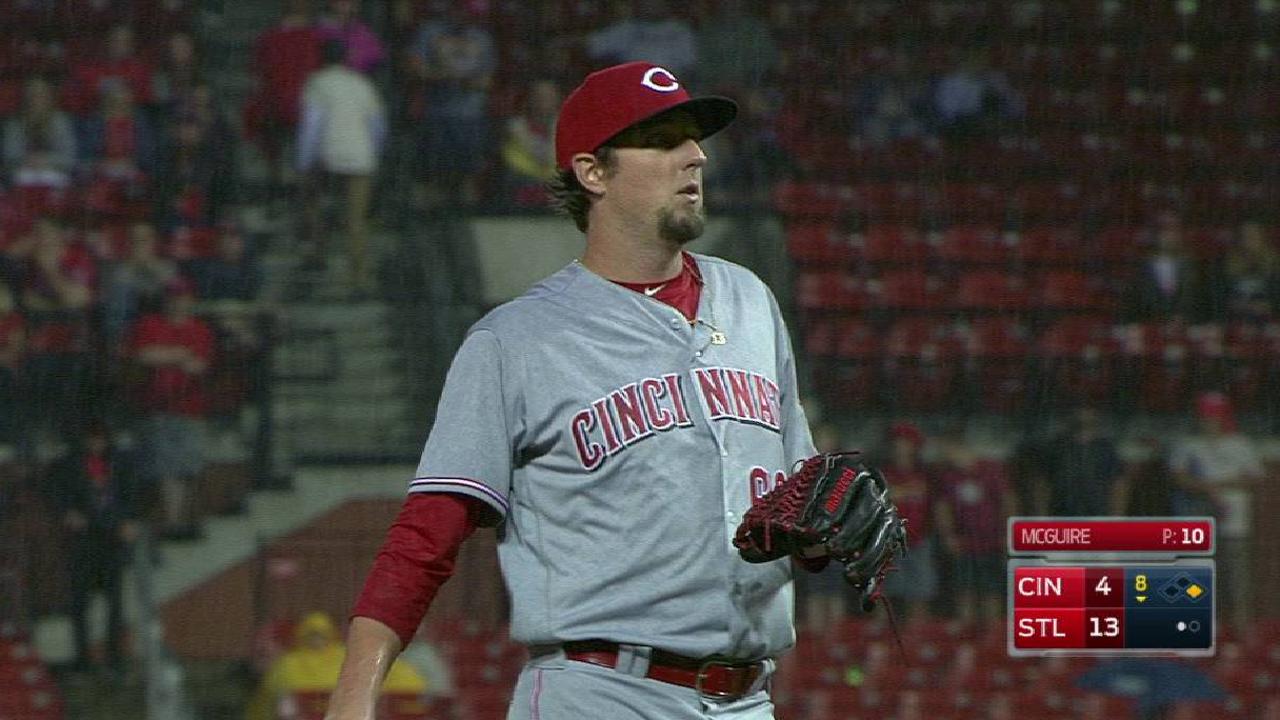 Injury Updates
• Starter Anthony DeSclafani still has a chance of making an appearance in a game this season. The right-hander has had problems with his elbow the entire year, but will throw live batting practice on Wednesday.
"It will actually be like a simulated game, so he'll throw, sit down, get back up, get loose, throw a second inning," Price said. " [We'll] see if he can do something that at least simulates a game situation."
• After sustaining his injury on Sept. 6, Hamilton has been stuck in a splint. The 10-day DL period will end just around the time the Reds return home on Sept. 15, and the team expects to know more about a potential return date at that time.
Alaina Getzenberg is a reporter for MLB.com based in St. Louis. She covered the Reds on Tuesday. This story was not subject to the approval of Major League Baseball or its clubs.