Machado follows Iglesias on paternity leave
Tigers announce successful surgery for Fulmer, V-Mart; Miggy not expected to have back procedure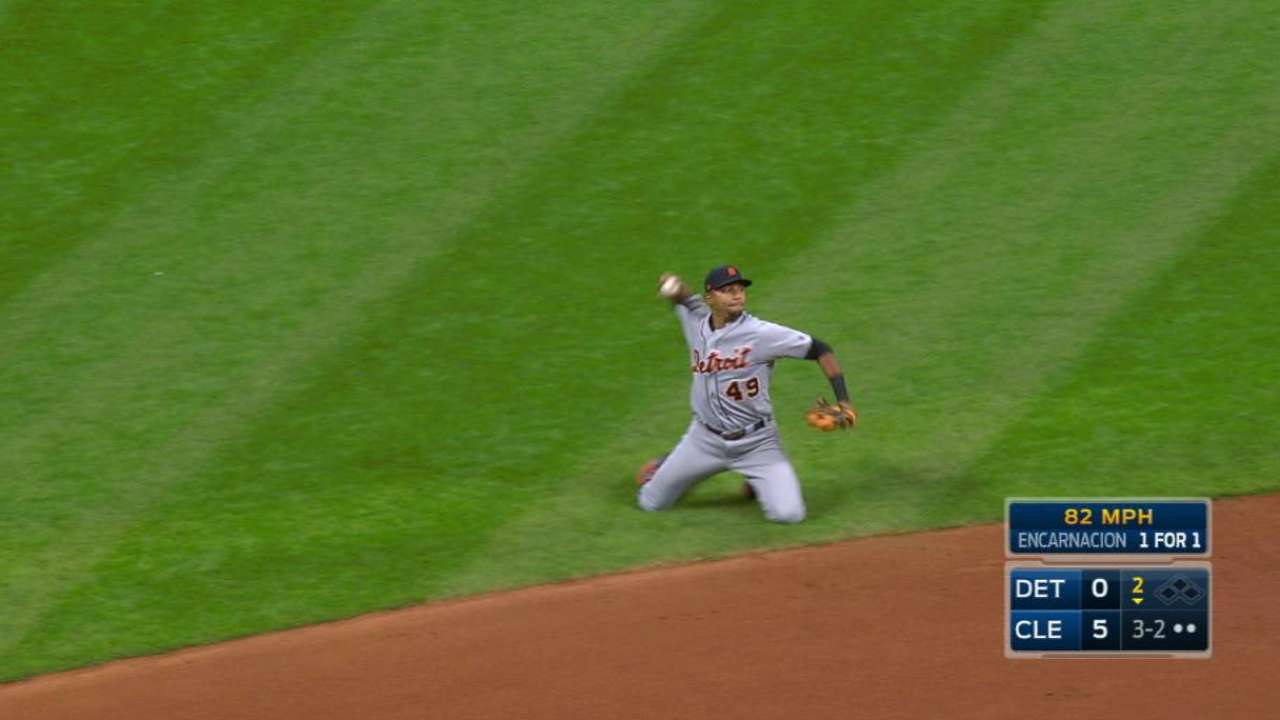 CLEVELAND -- While Jose Iglesias was on his way out of Miami to rejoin the Tigers in Cleveland, his fill-in, Dixon Machado, was on his way back to Detroit. Like Iglesias, Machado on Tuesday was placed on the paternity leave list as he joined his wife for the birth of their second child.
Machado is expected to rejoin the team on Friday, the first day he's eligible to return. Iglesias is expected to rejoin the team Wednesday morning if his travels out of Florida go as planned. He was scheduled to fly out Tuesday night.
That left the Tigers short-handed at shortstop for Tuesday's game against the Indians. Super utility player Andrew Romine, the only other player on the Tigers' roster with Major League experience at shortstop, got the start against All-Star Indians starter Corey Kluber.
Injury updates
• Michael Fulmer underwent successful ulnar nerve transposition surgery on his right elbow as scheduled Tuesday, Tigers head athletic trainer Kevin Rand said. Dr. James Andrews performed the procedure at his office in Pensacola, Fla. Fulmer remains on a 3-4 month timetable for recovery, which would put him on schedule to be ready for Spring Training.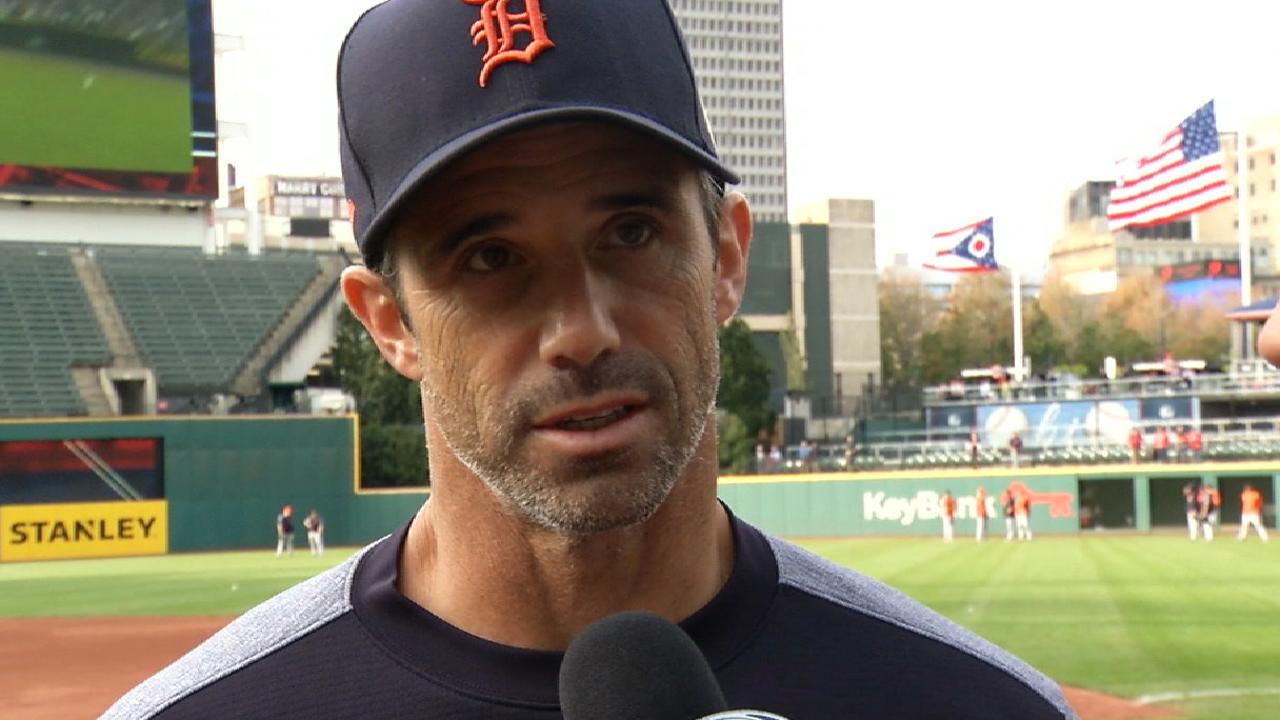 • Victor Martinez underwent cardiac ablation surgery as scheduled Monday in Detroit and is currently resting at his home there, manager Brad Ausmus said. Martinez will not return this season.
• Though Miguel Cabrera's back has bothered him for much of the season, Ausmus said there has been no talk within the organization about back surgery in the winter.
"There's been no discussion, not even a whisper, about him getting surgery," Ausmus said. "We actually talked the other day, because I've had back problems. He's talking about changing his exercise routine to more core exercises so that the muscles around the vertebrae get strengthened, and then they protect the vertebrae to keep it from squeezing on the disks."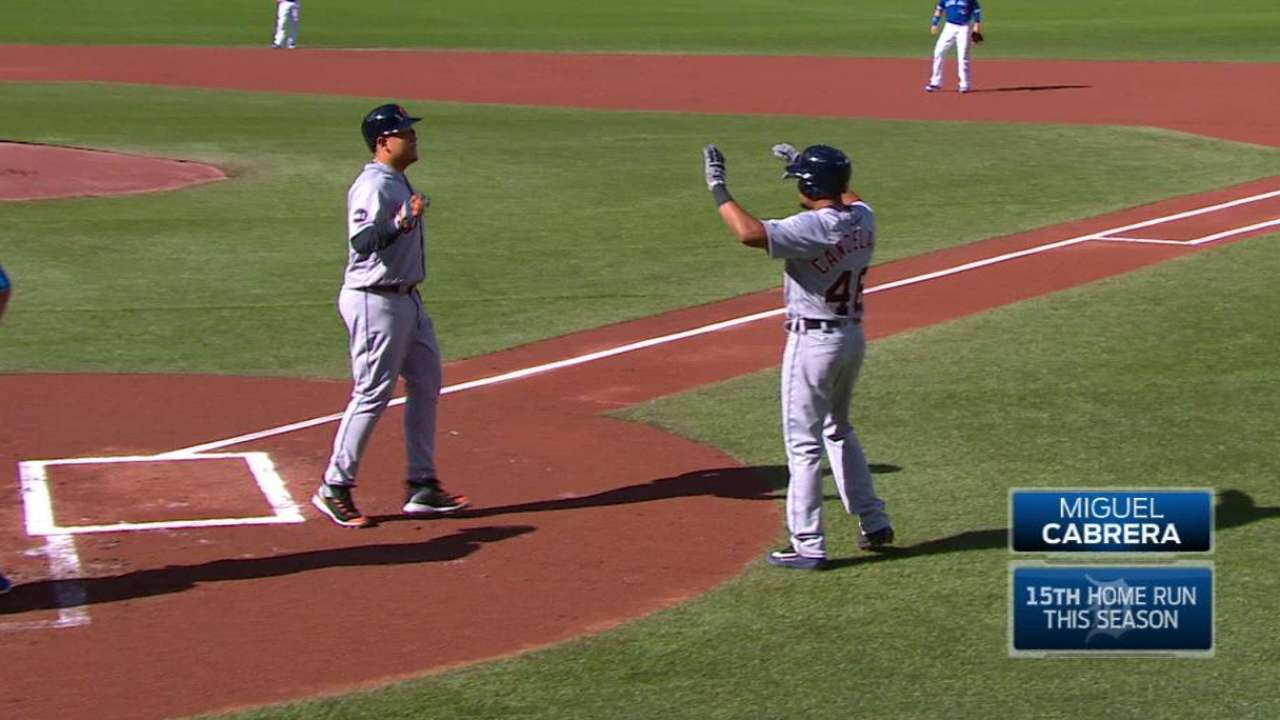 • Jordan Zimmermann threw off flat ground for a second consecutive day Tuesday and said he felt none of the neck and back soreness that bothered him Monday. Zimmermann, who received a nerve block injection in his troublesome neck and back last week, will continue to progress his throwing with a goal of making a couple starts down the stretch.
• Mikie Mahtook, currently out with left groin soreness, did some running Tuesday but remains day to day.
Jason Beck has covered the Tigers for MLB.com since 2002. Read Beck's Blog, follow him on Twitter @beckjason and Facebook. This story was not subject to the approval of Major League Baseball or its clubs.