NL Central race is going down to the wire
With 20 days remaining in season, 2 1/2 games separate top 3 teams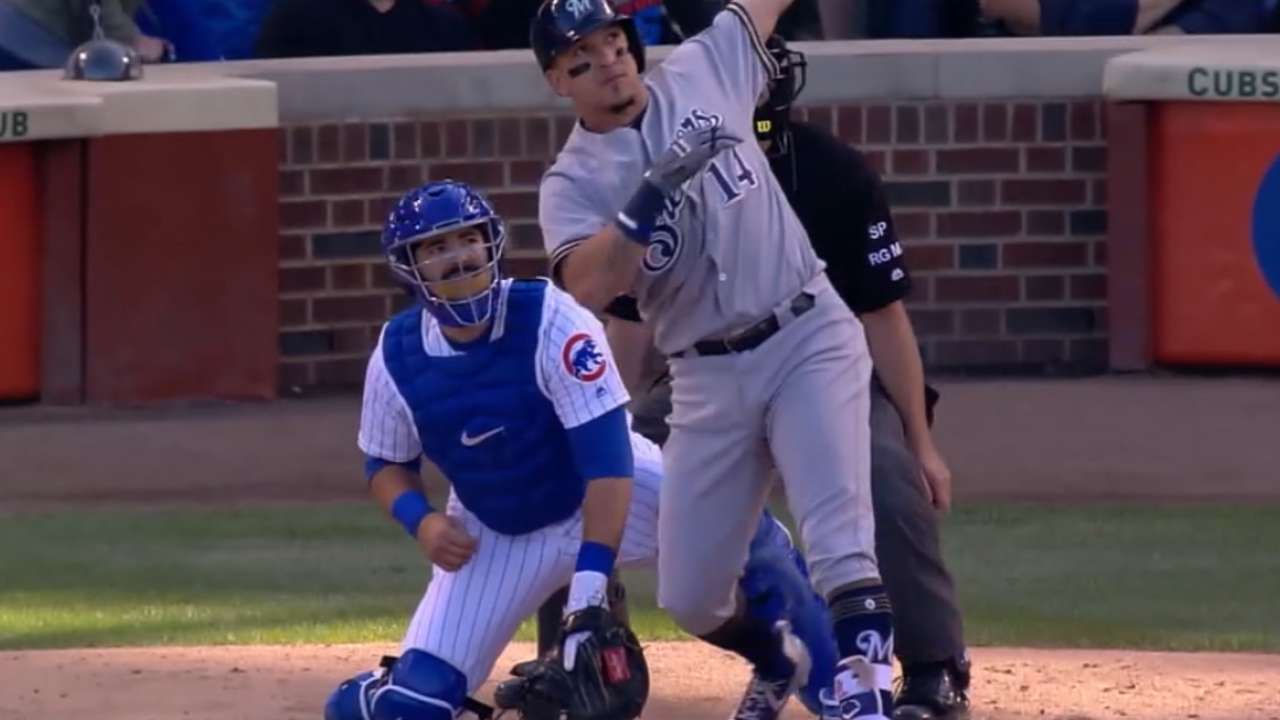 The National League Central is still right there to be won, with three teams separated by 2 1/2 games and 20 days remaining in the regular season.
The Cubs just haven't been able to put it away, and the Cardinals and Brewers keep scratching and clawing, both within range.
Isn't this why we love September baseball? These three teams -- especially the Brewers and Cardinals -- have little margin for error. So they both play with a sense that their season is riding on every pitch.
Go ask any player who has been through this kind of thing, and that's what you'll hear. When it's over, they'll be physically exhausted and emotionally spent. They may also remember it as one of the best things they ever did in baseball.
This is playoff baseball in terms of the stakes and the pressure. All these months of work, going back to when offseason workouts began and then Spring Training, and now here we are with everything on the line in the closing days.
The Cubs (77-66) lead the Cardinals (75-68) by two games and the Brewers (75-69) by 2 1/2. The two NL Wild Card berths may not provide a safety net. The D-backs (83-61) are cruising toward one, and the Rockies (79-65) lead the Cardinals by 3 1/2 games in the race for the other.
This thing is going to be settled on the field. The Cubs have seven games remaining against the Cardinals and four against the Brewers. The Cardinals finish the season with three home games against Milwaukee, but they also play the Reds and Pirates nine times.
Let's look at the contenders:
1. Cubs
Ten days ago, Chicago's lead was 4 1/2 games, and the North Siders finally seemed to be closing in on back-to-back division championships. Now the Cubs have lost six of eight and were swept at home by the Brewers over the weekend.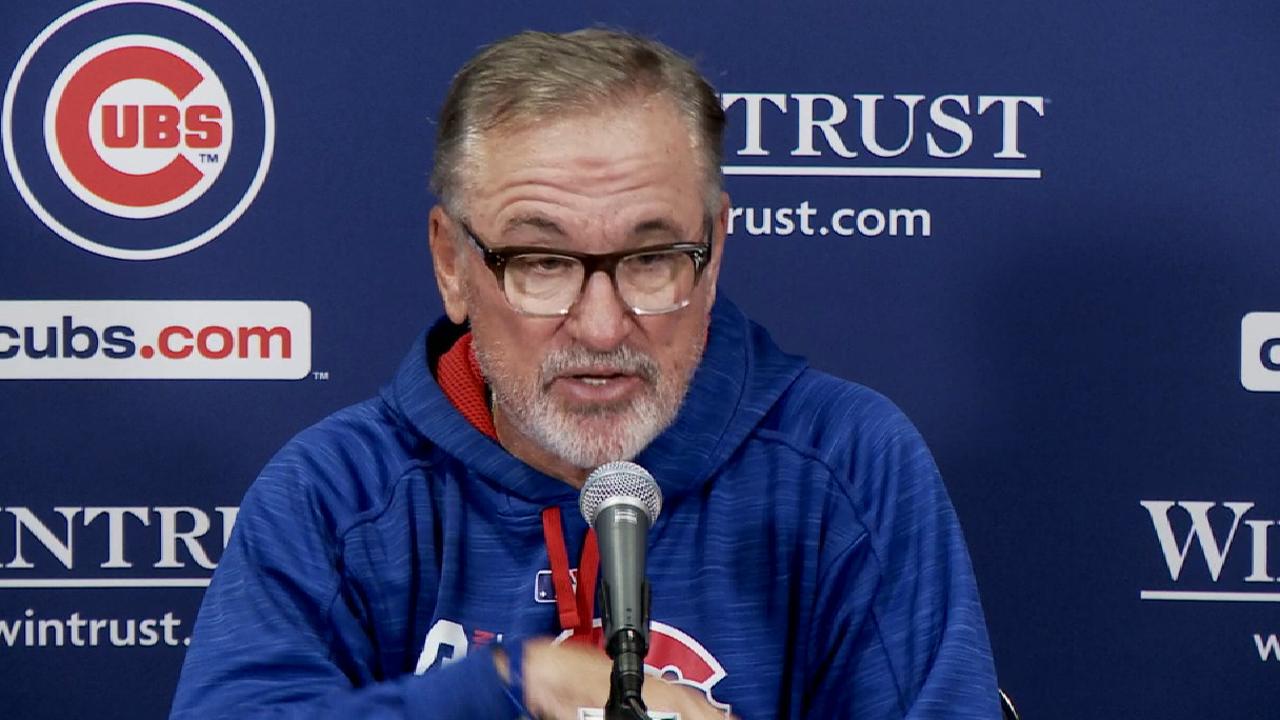 They've scored more than two runs in just two of their past eight games, with a long list of players not hitting. There have been some hopeful performances by starting pitchers, but the consistency is not there.
2. Cardinals
The Redbirds have been counted out about a dozen times this season, especially when they were 33-40 on June 24. St. Louis was seven games out of first place 10 days ago after a walk-off defeat in San Francisco. Since then, the Cardinals have won seven of eight and have made up five games in the standings as they begin a home series against the Reds before going to Wrigley Field this weekend.
This is a tribute to manager Mike Matheny's ability to hold things together and to veterans like Yadier Molina and Matt Carpenter demanding that their guys play hard until they're eliminated.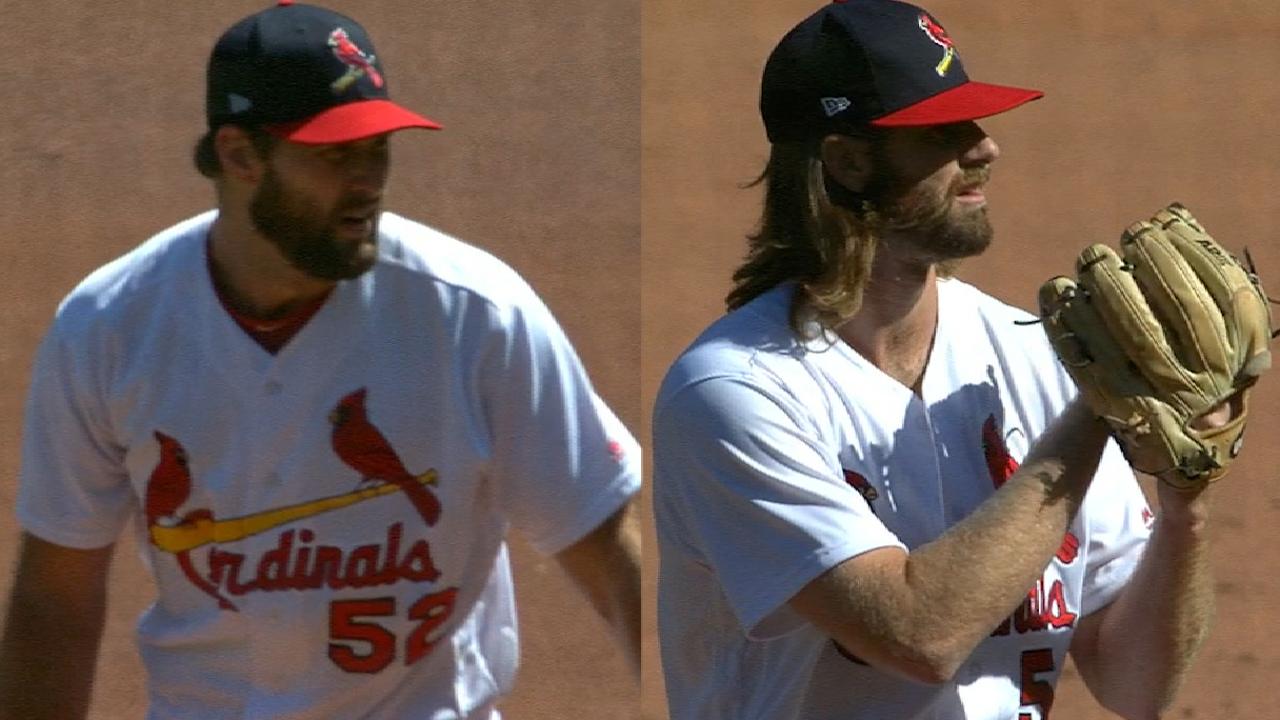 Since Aug. 31, the Cardinals are 9-2, and only the Indians have been better. No team has gotten better starting pitching in this stretch: 1.91 ERA (Cleveland starters have a 1.97 ERA over the same time period).
Michael Wacha, Lance Lynn and Carlos Martinez could form a formidable postseason rotation if the Cardinals can get that far. Outfielder Jose Martinez is hitting .405 during their recent run and doing a good imitation of Jose Ramirez, of the streaking Tribe.
3. Brewers
Strange times. They sweep the Cubs after being swept by the Reds. Fresh off a great weekend, they get punched, 7-0, by the Pirates on Monday night.
But the Brewers play 11 of their final 18 games against teams with a losing record, and the other seven are against the Cubs and Cardinals. Jimmy Nelson's injury hurts the rotation, but Chase Anderson is back from the disabled list, and Zach Davies is pitching like an ace.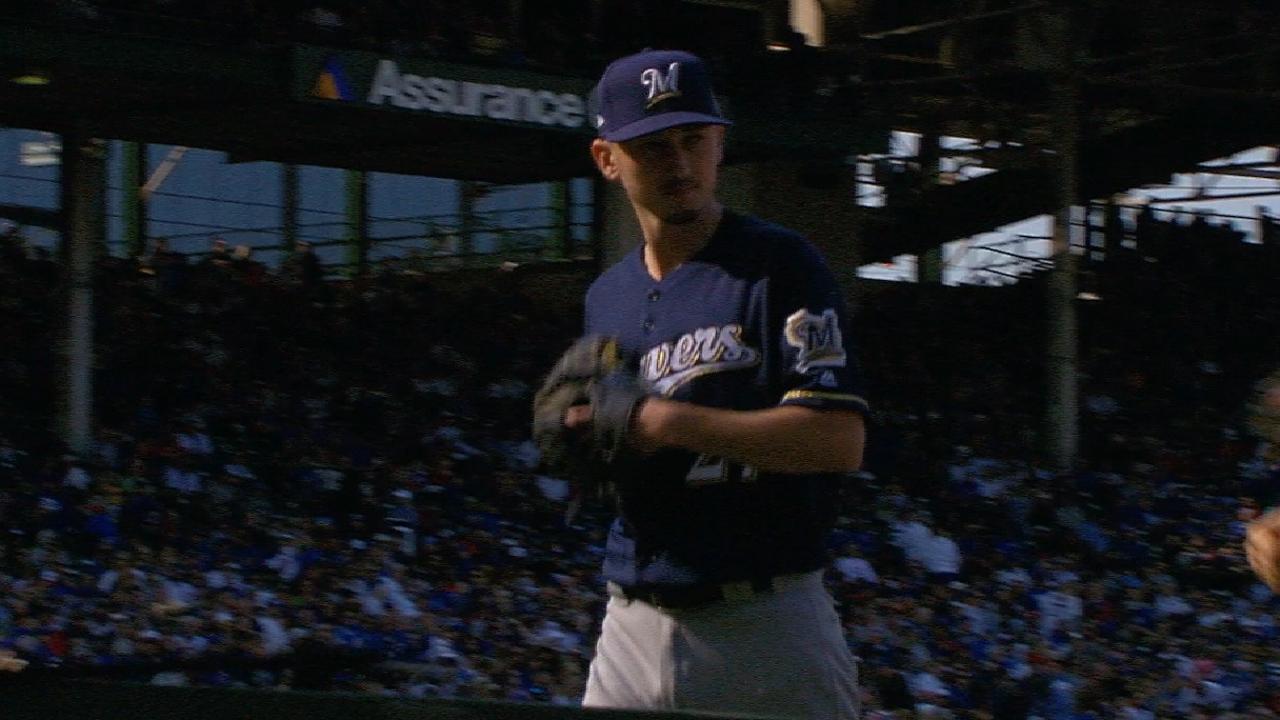 What the Brewers desperately need is for a couple of hitters to get going. On the other hand, they've come farther than anyone outside their own clubhouse expected and have spent two months in first place.
The weekend sweep of the Cubs has rekindled hope. If you'd offered the Brewers this deal on the first day of Spring Training, they would have signed up in a heartbeat.
Richard Justice has been a reporter for MLB.com since 2011. Read his columns and follow him on Twitter at @RichardJustice. This story was not subject to the approval of Major League Baseball or its clubs.