Bucs use September to assess pitching options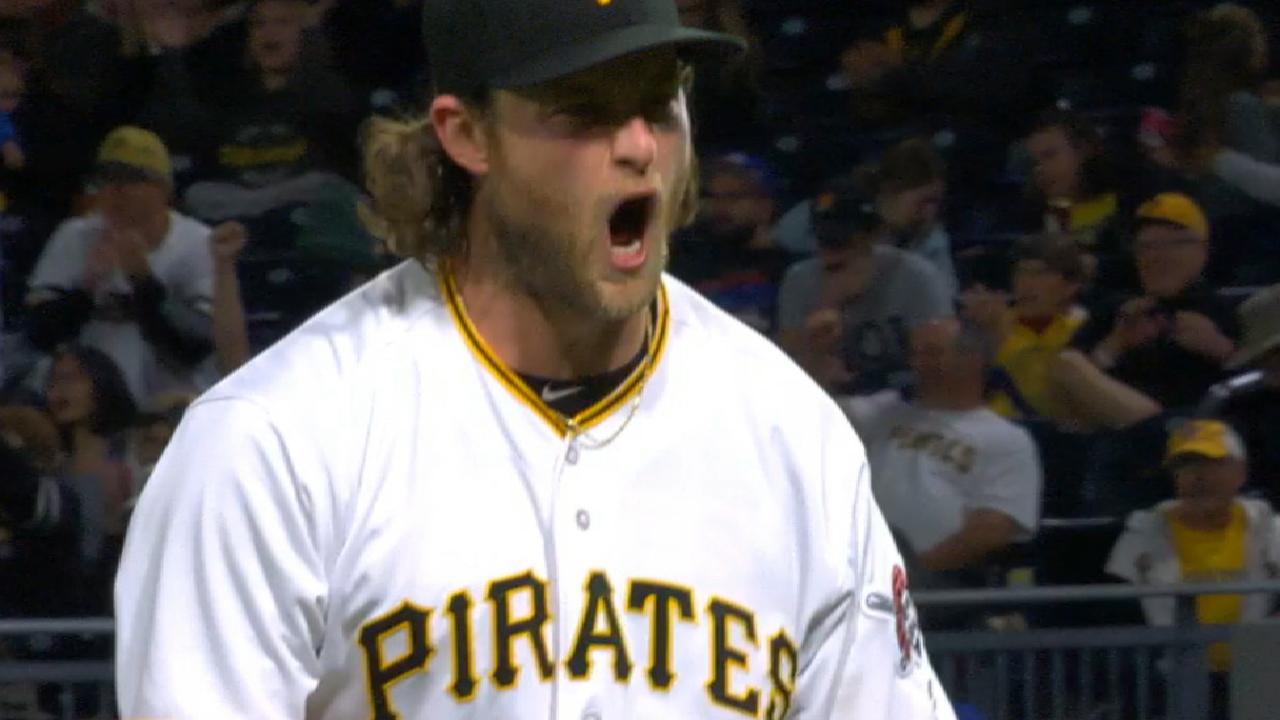 MILWAUKEE -- As they evaluate their young starters and begin looking toward 2018, the Pirates will juggle their rotation over the next three weeks.
There are seven starters in the mix for Pittsburgh, and only Gerrit Cole is guaranteed to hold down a spot the rest of the season. Manager Clint Hurdle said Monday that Cole won't miss a turn, but the Pirates appear to have a more flexible approach with their other arms.
Ivan Nova skipped a start before pitching Sunday in St. Louis. Jameson Taillon is taking off this turn through the rotation, with Steven Brault starting Monday night and Tyler Glasnow rejoining the rotation on Wednesday against the Brewers.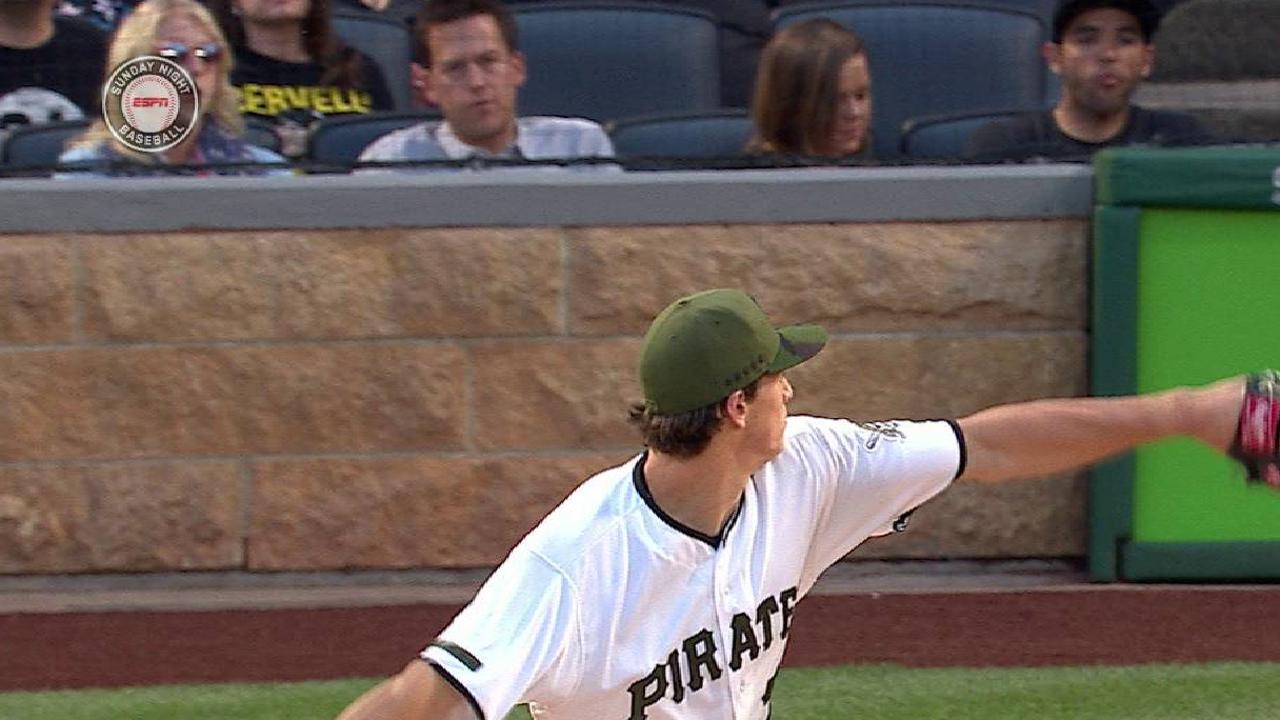 The Pirates have not set their rotation beyond Wednesday's series finale at Miller Park, but Hurdle indicated Chad Kuhl could be next in line for an extended rest.
A year after using 14 starting pitchers, the Pirates may only send seven to the mound: Cole, Nova, Taillon, Kuhl, Brault, Glasnow and Trevor Williams. Each is set to return next year, so the Pirates can use the next three weeks to assess their options.
"Looking for them to continue to show growth and development," general manager Neal Huntington said Sunday. "We'll go into next season partly based on what we have internally, the moves that we're able to or want to make in the offseason, to put together the best pitching staff we can -- not only the best 12, but we also need depth behind that."
Even if they don't acquire another starter this winter, the Pirates will have other internal options to consider. Right-hander Clay Holmes (10-5, 3.36 ERA) had a solid season for Triple-A Indianapolis, and No. 8 prospect Nick Kingham posted a 3.00 ERA in his final eight regular-season starts before tossing seven scoreless innings in the International League playoffs.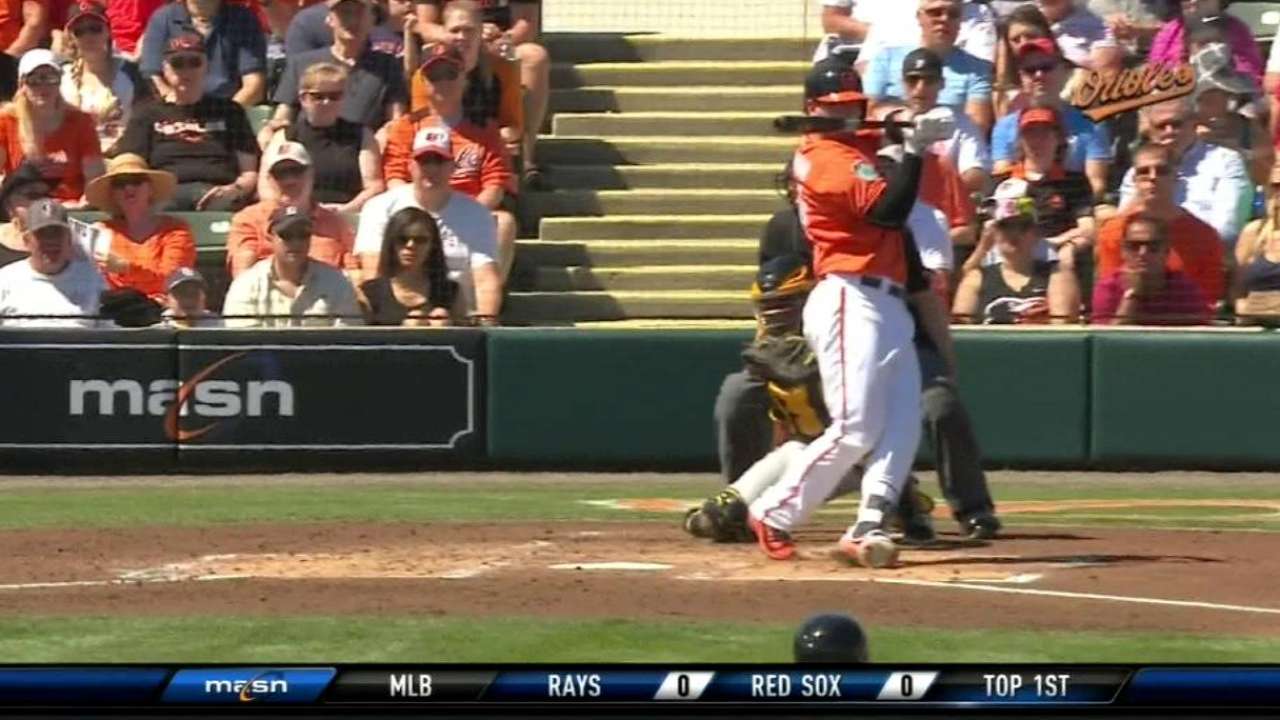 Both are on the Pirates' 40-man roster, but neither was called up. Kingham has exhausted three Minor League option years but is likely eligible for a fourth after missing most of 2015 and '16. Kingham's workload also played a part in the Pirates' decision to not promote him, as he threw 125 1/3 innings in his first full season back from Tommy John surgery.
"We felt it was better to just go ahead and let him take a deep breath and get ready to come in next year," Huntington said.
Around the horn
• Reliever Joaquin Benoit traveled to the Dominican Republic to attend to what Hurdle described as a "family issue" in his hometown of Santiago. It is unclear how long he will be away.
• The Pirates reported no significant damage caused by Hurricane Irma to their Spring Training facilities in Bradenton, Fla. They will further assess the Pirate City complex and LECOM Park on Tuesday morning before beginning the cleanup process.
• Lefty reliever Jack Leathersich returned home to Beverly, Mass., after the end of the Minor League season but didn't stop throwing, so he was prepared to pitch when the Pirates claimed him off waivers from the Cubs on Sept. 4. Making this opportunity more exciting for Leathersich: His mother's side of the family is from the Pittsburgh area, and he's no stranger to PNC Park.
"It's awesome," he said. "I've been traveling there my whole life. It's kind of like a dream team to be a part of."
Adam Berry has covered the Pirates for MLB.com since 2015. Follow him on Twitter and Facebook and read his blog. This story was not subject to the approval of Major League Baseball or its clubs.