MLB.com Columnist
Richard Justice
Culture club: Tribe's success offers lessons
Historic winning streak crystallizes what other teams can learn from Indians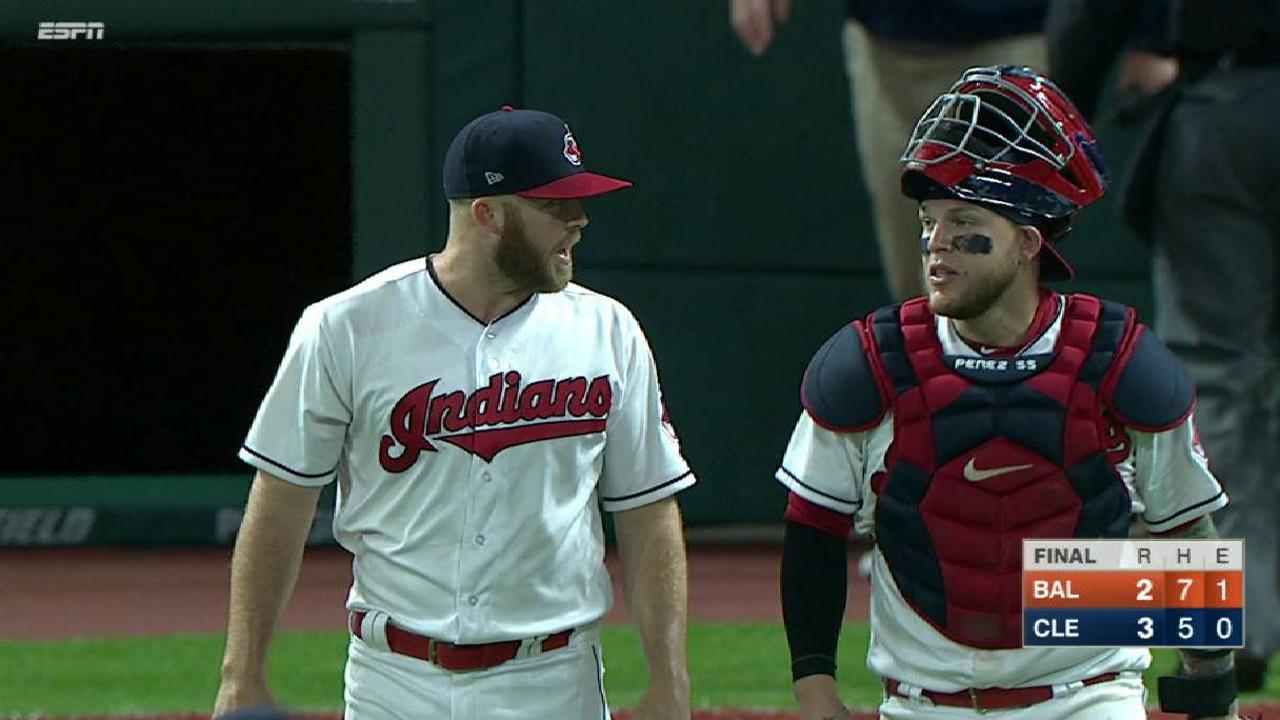 So what can we learn from these prodigious Indians? Has an 18-game winning streak revealed any larger lessons that can help other teams go out and get an 18-game winning streak of their own?
Here's a tidbit: Long before Cleveland won the American League pennant last season and long before it captivated an entire sport this season, it was considered one of baseball's model franchises.
• DYK: Inside Indians' 18-game win streak
At least a dozen teams have front-office executives with ties to the Indians, including general managers in Pittsburgh (Neal Huntington), Milwaukee (David Stearns), Minnesota (Derek Falvey), Arizona (Mike Hazen) and Toronto (Ross Atkins).
And there's that other Toronto guy -- Blue Jays president Mark Shapiro. During 24 years with Cleveland, he gained a reputation inside the game as someone who hired great people and then empowered them and trusted them to do their jobs.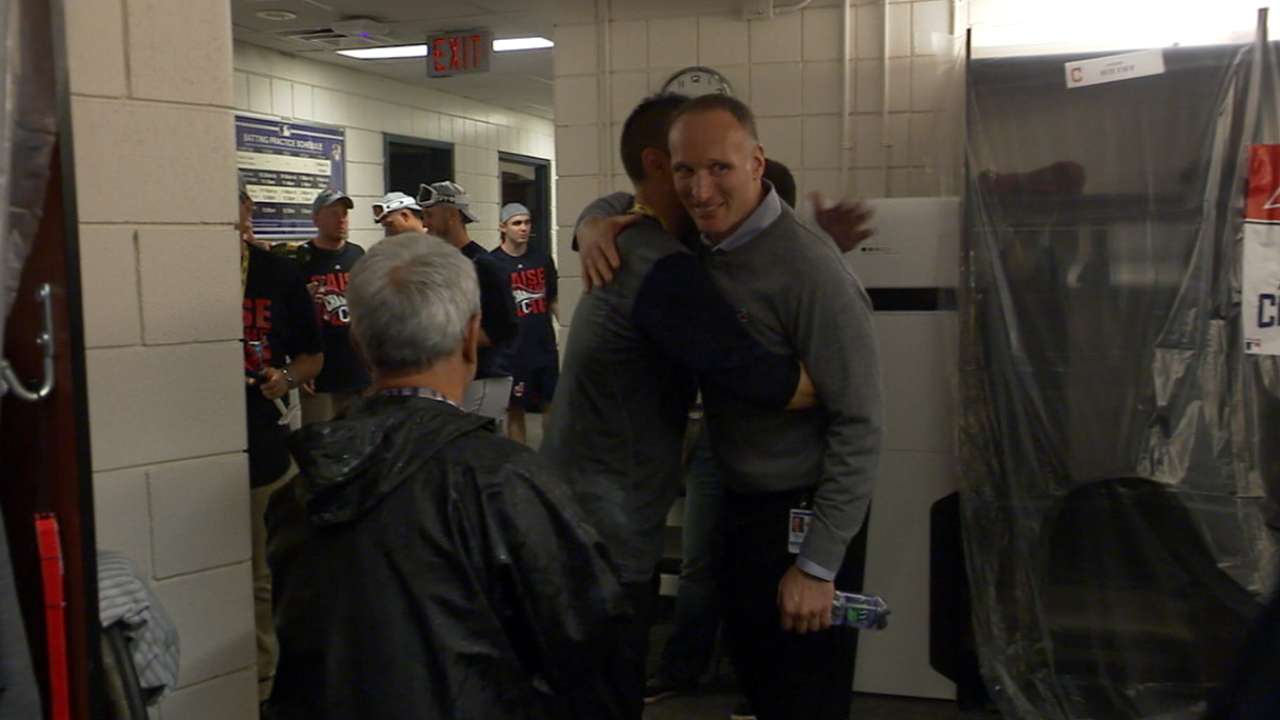 Shapiro departed for Toronto two years ago, but his footprints are all over the 2017 Indians, from team president Chris Antonetti to general manager Mike Chernoff to manager Terry Francona. Together, they helped create a culture that embraces baseball's avalanche of data while continuously looking for ways to get better and see around every corner.
Shapiro was promoted to general manager after the 2001 season when Cleveland had just won its sixth division championship in seven seasons. But that team was one of baseball's oldest, and his challenge was to lead a transitional phase. The current Indians -- 18-0 since Aug. 24 and 27-4 since Aug. 11 -- embody the franchise's core values.
For instance:
1. Player development
This is where Cleveland's success begins: by drafting and signing smartly and by hiring competent instructors. This is also critical to payroll management. The Indians haven't had a top 10 payroll in 15 seasons, and as recently as two seasons ago, they were in the bottom three. Jose Ramirez, Francisco Lindor, Cody Allen, Jason Kipnis, Yandy Diaz and Lonnie Chisenhall are products of Cleveland's farm system. Lindor is that resplendent star that graces an organization every once in awhile and changes pretty much everything.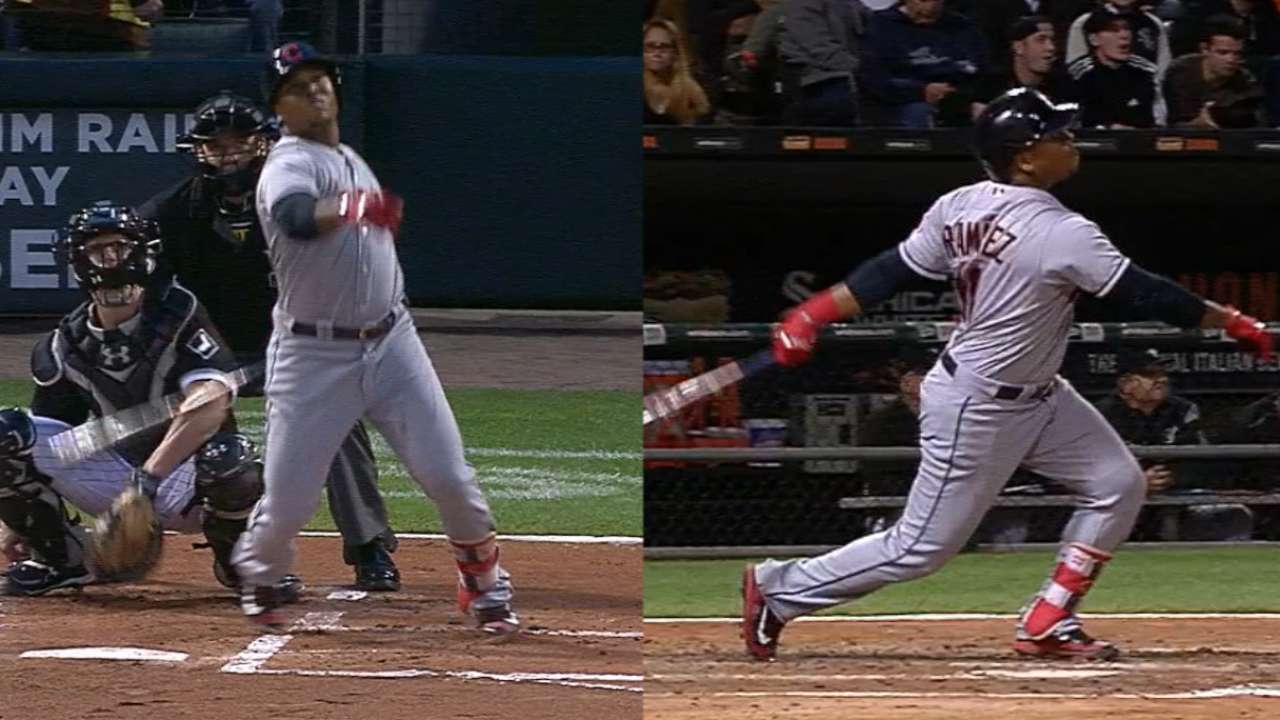 2. Trade aggressively
The Indians have done an amazing job of weighing whether to sell or hold on to free agents. When they do sell, they've been able to get impact talent in return. Corey Kluber, Carlos Santana, Michael Brantley, Mike Clevinger and Trevor Bauer were Minor League acquistions, often in deals in which veterans were dealt (CC Sabathia, Casey Blake, Jake Westbrook).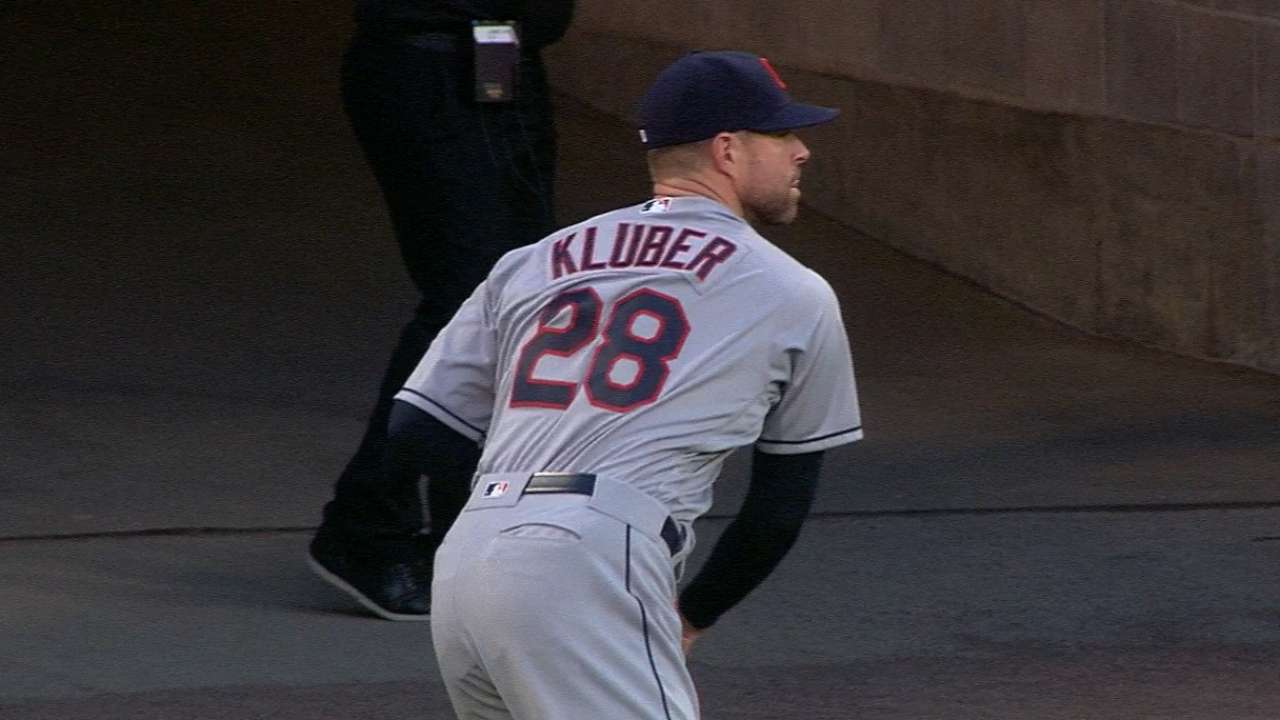 3. Occasionally go for it
That's what last offseason's signing of free agent Edwin Encarnacion to a three-year, $60 million contract represents. He added an imposing presence to the middle of the lineup and represents an upgrade for an offense that scored the second-most runs in the AL last season. Encarnacion's 34 home runs as of Monday tie Santana and Mike Napoli (who signed with Texas) for the most hit by an Indian in 2016.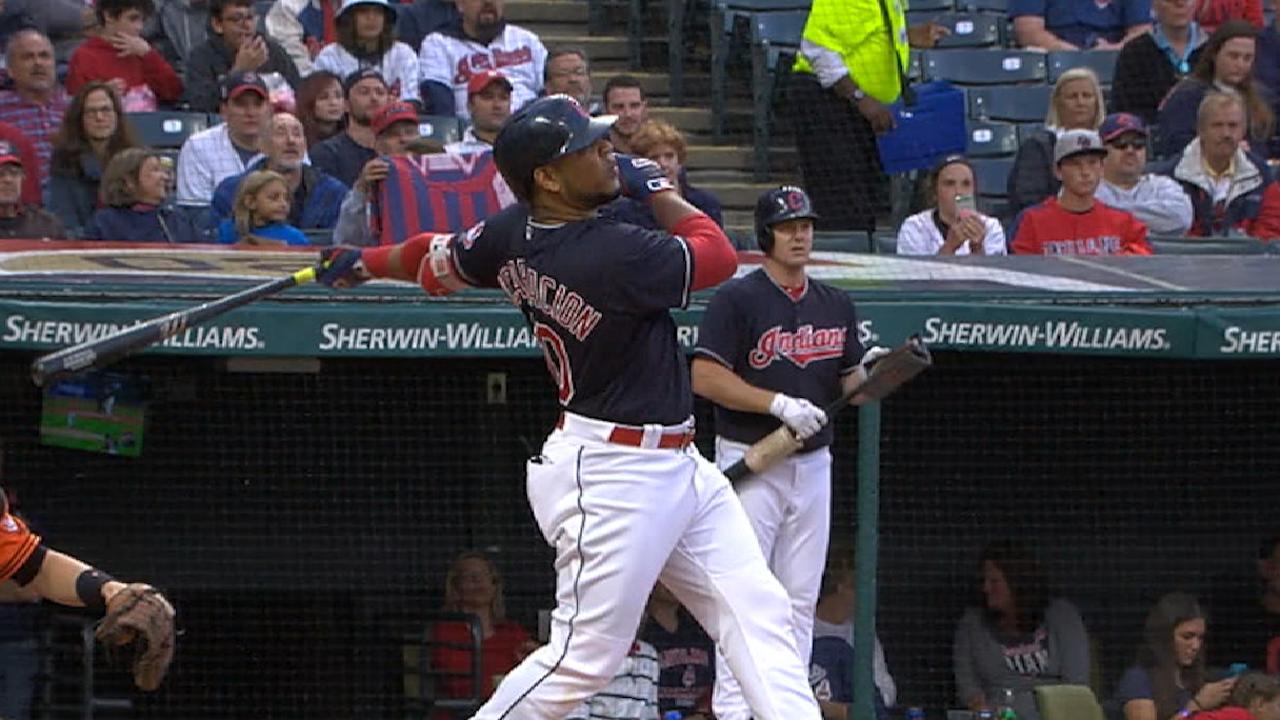 4. The skipper
Francona had crafted a Hall of Fame resume in Boston before he put on an Indians uniform for the first time. His arrival for the 2013 season brought instant credibility to a franchise that hadn't made the playoffs since '07. Francona has checked off every box: building relationships with players, collaborating with his front office and managing his bullpen while setting an overall tone in terms of poise, teamwork and a consistently hard effort.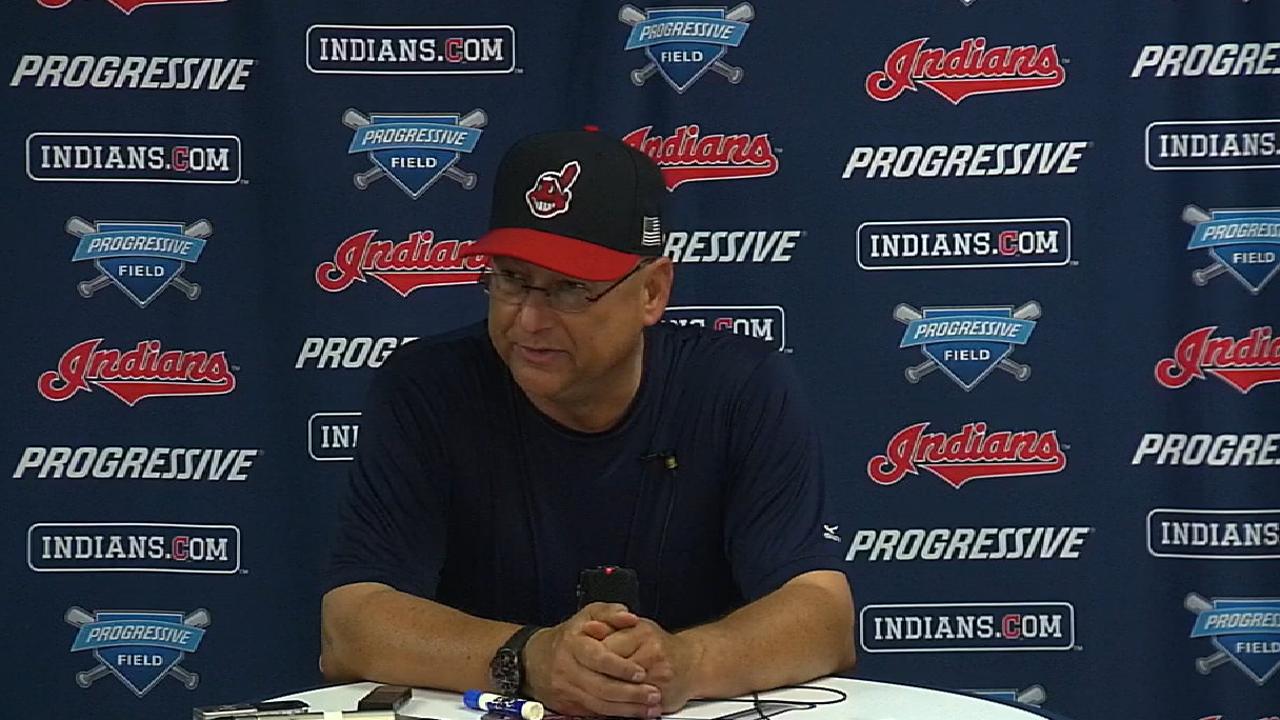 5. Think outside the box
When Antonetti and Chernoff acquired lefty reliever Andrew Miller from the Yankees at the 2016 non-waiver Trade Deadline, it seemed an odd fit. Cleveland already had two lockdown late-inning guys in Bryan Shaw and Allen. No sweat. Francona changed the composition of bullpens forever by making Miller a monster of a weapon, capable of pitching at any point in a game and for multiple innings at a time. Miller's return from the disabled list before this postseason could be critically important to the Tribe's attempt to make a second straight trip to the World Series.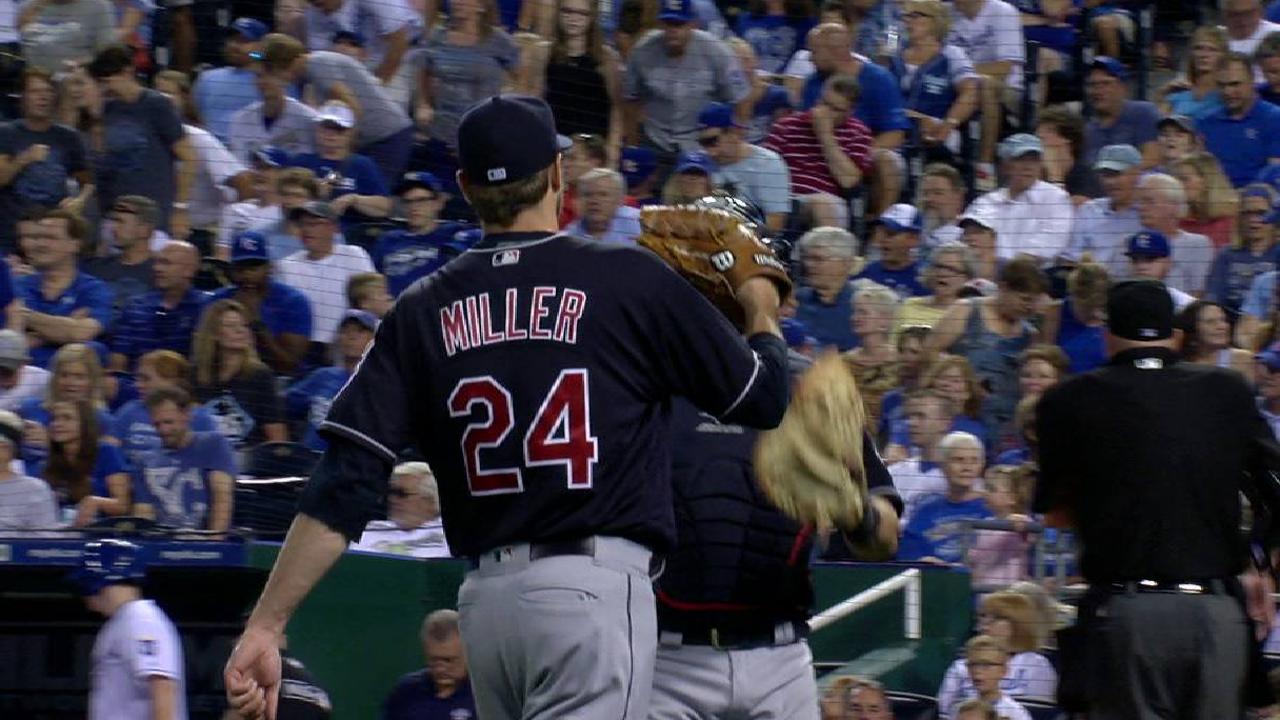 6. Magic
Sometimes, everything clicks. All the years of work, the drafting and trading and the hiring of Francona have created what might be baseball's best team. In winning 27 of 31, the Indians have shown off scary good pitching depth and an offense that's riding Ramirez, Lindor and others.
Confidence breeds more confidence, and because Francona is so consistently upbeat and and because he creates just the right tone in his clubhouse, the Indians are likely to enter the postseason riding a wave of confidence. Stay tuned.
Richard Justice has been a reporter for MLB.com since 2011. Read his columns and follow him on Twitter at @RichardJustice. This story was not subject to the approval of Major League Baseball or its clubs.