Angels have all the right moves after gamble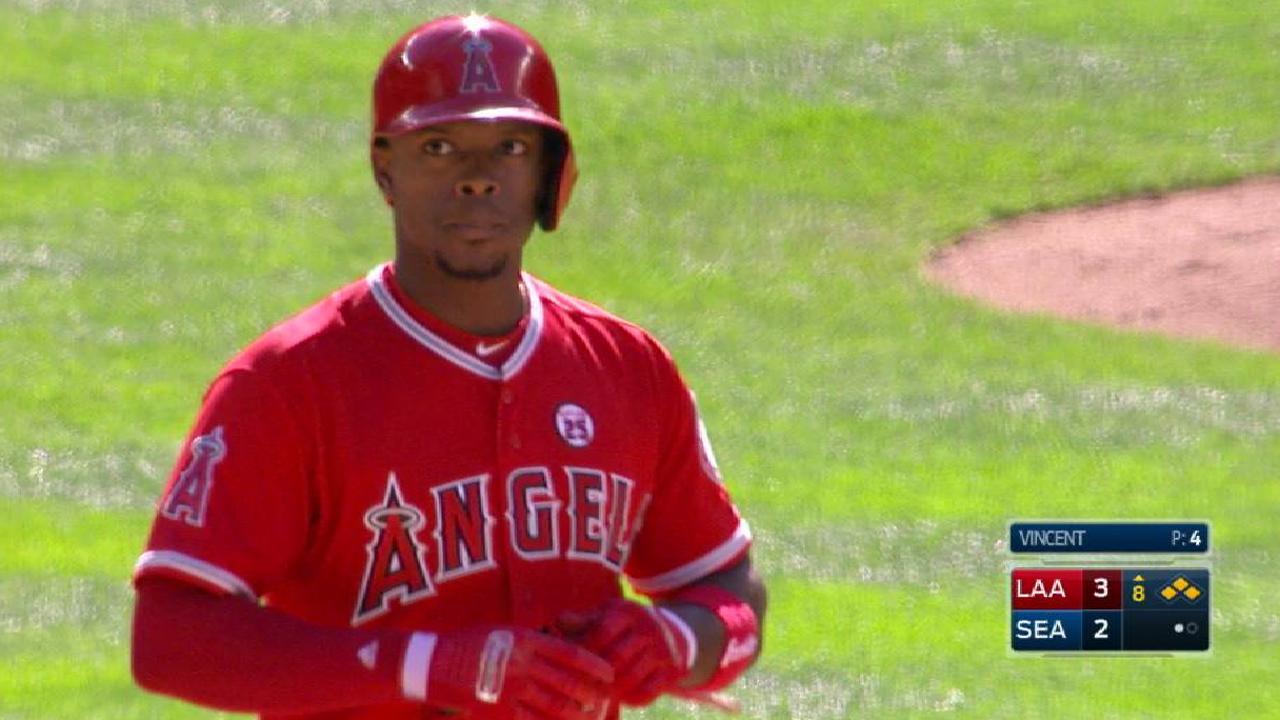 SEATTLE -- Just like they drew it up, right?
While it seems like not much has gone according to plan lately for the Angels, who still have managed to find themselves in the heat of a Wild Card race, things came together at precisely the right time Sunday in their 5-3 win over the Mariners to salvage a game from the three-game weekend series.
With the game tied at 2 and the Angels coming to bat in the eighth inning at Safeco Field, manager Mike Scioscia elected to go with pinch-hitter Ben Revere against tough Mariners setup man Nick Vincent. In the first game of the set, Vincent jammed Revere and got him out, but Revere got payback Sunday with a clean single to center field.
• American League Wild Card Standings
Leadoff man Brandon Phillips sacrifice-bunted Revere to second, prompting a predictable intentional walk to No. 2 hitter Mike Trout. That gave one of the newest Angels, outfielder Justin Upton, an opportunity to cash in, and he did not disappoint. Upton's two-RBI double to the gap in left-center field broke open the game. Upton scored later in the inning on a wild pitch by Marc Rzepczynski, and the Angels held on for a crucial victory after losses Friday and Saturday.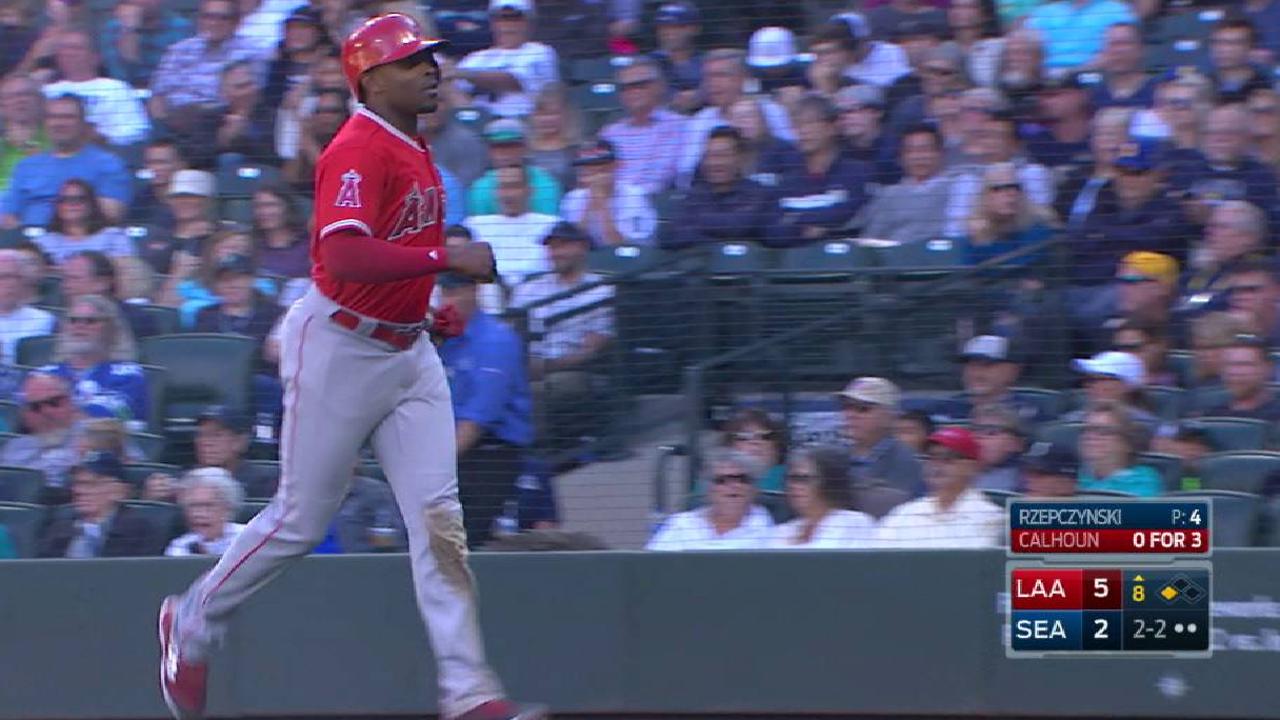 "It's exciting, man," said Upton, who has 99 RBIs this season, which ranks fourth in the American League. "These guys don't know me very well, but we're getting to know each other, and to finally get a big hit and help the team win a ballgame is exciting.
"Any time you're challenged, you look the challenge in the face and do your best. I came out on top today."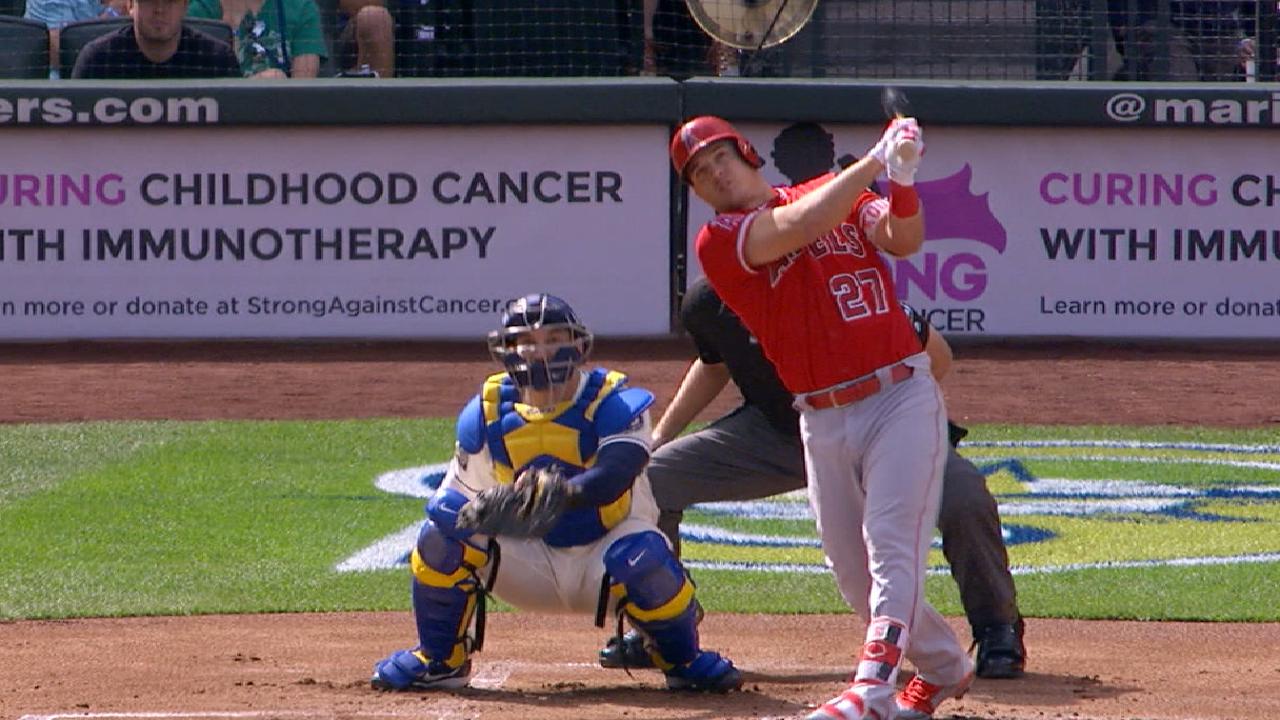 So did the Angels, who were set to board their team plane with their favorite football jerseys on their backs and smiles on their faces. They exit Seattle trailing the Minnesota Twins by a mere game in the AL Wild Card standings, and they like what they're seeing from Upton, Trout, who hit his 28th homer Sunday, and Albert Pujols, who has hit safely in nine consecutive games, batting .486 (18-for-37) with two homers and 15 RBIs in that span.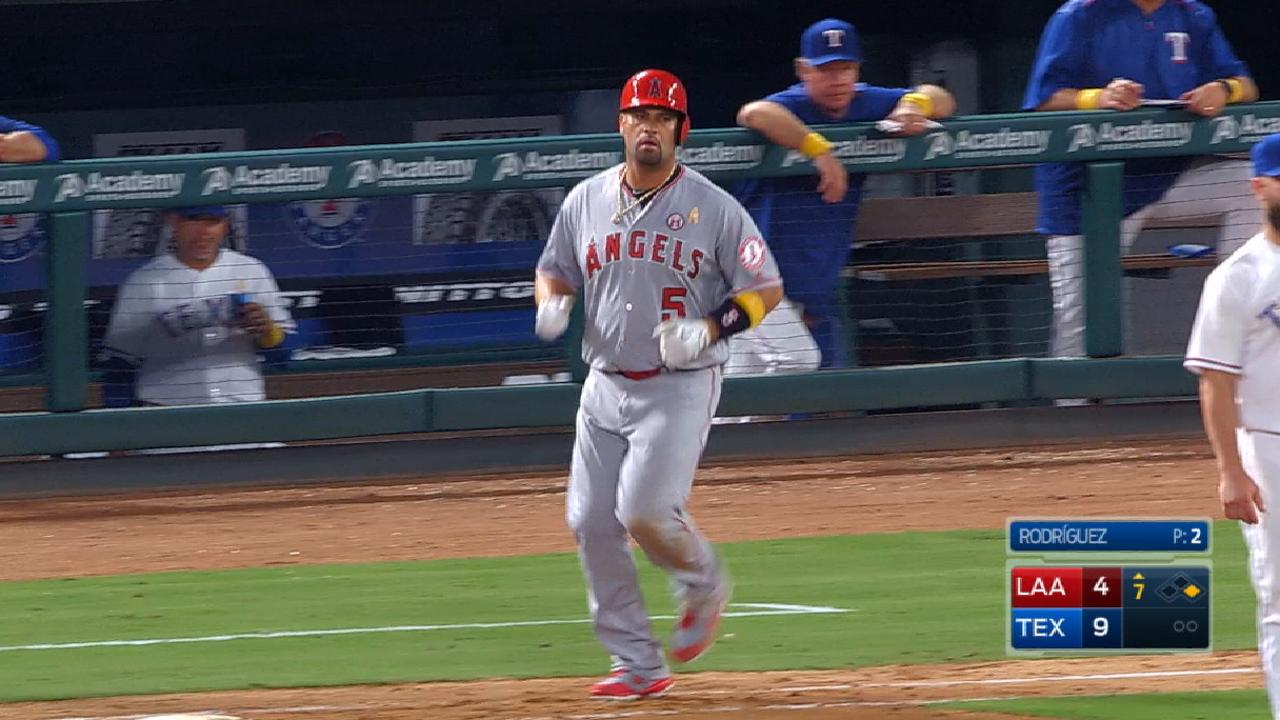 "I think that a couple of things are happening that are really encouraging," Scioscia said. "Not only Justin coming over, but Albert has really been hitting the ball hard. And to get those three [with Trout] in the middle swinging to their capabilities is going to be huge for us.
"As our lineup lengthens, even with two outs you can create something where somebody can drive the ball. There's a lot of positive things that are a big part of our offense this year that are happening now. So that's big."
Revere said Sunday's win was vitally important for the Angels before heading home and into an off-day after a nine-day road trip in the division in which the team went 4-5.
"It's definitely coming down to the wire to try to get a spot," Revere said. "Everybody's in there battling their tails off, and it's fun to be a part of September baseball. You're playing for something."
Doug Miller is a reporter for MLB.com. Follow him on Twitter @DougMillerMLB. This story was not subject to the approval of Major League Baseball or its clubs.