Sweep of Dodgers has Rockies riding high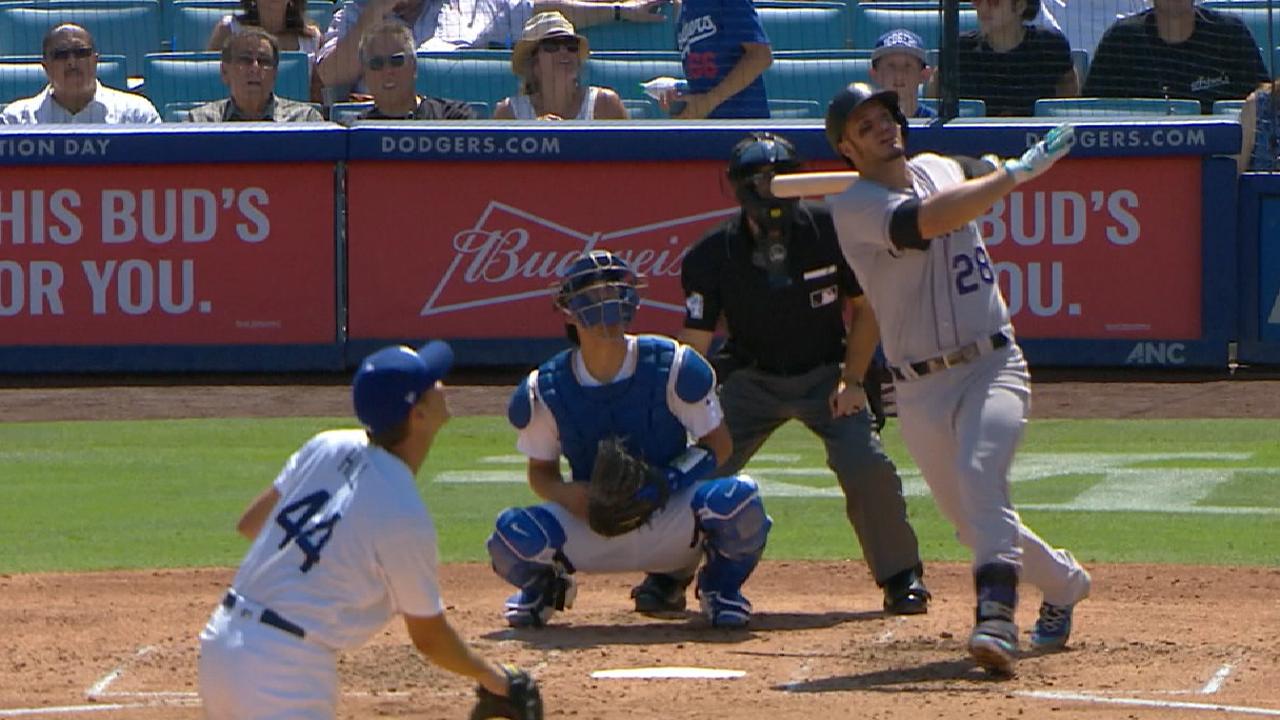 LOS ANGELES -- The Rockies are hopeful a potential return to Dodger Stadium next month develops just as this weekend's series did.
Following an 8-1 win on a Sunday that was intended to be delegated to their bullpen -- with Tyler Chatwood on a pitch threshold -- the Rockies left L.A. with a three-game lead on the second National League Wild Card spot, completing their first four-game sweep at Dodger Stadium since their inaugural season in 1993.
And they did so against what figures to be L.A.'s postseason rotation, in order -- Clayton Kershaw, Yu Darvish, Alex Wood and Rich Hill -- smacking the Dodgers' starters to a 7.58 ERA over the series. Kershaw's 3 2/3-inning start was his shortest this season.
"Those four guys, arguably four All-Stars, basically," said third baseman Nolan Arenado, who went 8-for-15 with two homers in the series, including a solo shot on Sunday. "To win the way we did was really nice. It wasn't easy. It looked like it was easy. It wasn't. There was a lot of things that went right. A lot of guys did a great job, competed, threw strikes. … Just this whole series, it seemed like we were doing everything right."
The offensive plagues that have hamstrung the Rockies the last month -- an MLB-worst .195 batting average with runners in scoring position from Aug. 6 until the start of this series -- were evaporated. They hit .270 in such situations at Dodger Stadium, headlined Sunday with a grand slam from Mark Reynolds, quieting a raucous crowd. No game this series had an attendance under 50,000.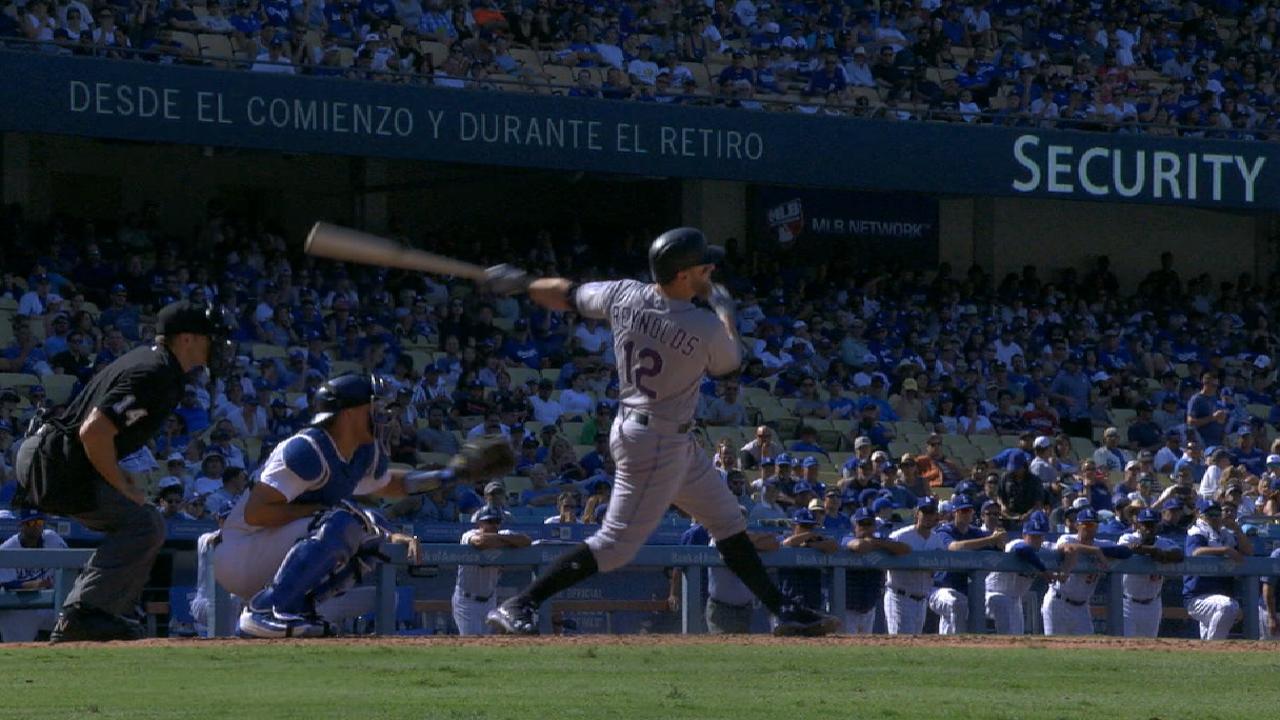 "It was kind of baseball games that gets your juices flowing," Reynolds said. "It makes it fun. We were able to, for the most part, silence the crowd for the entire series and come away with four great wins."
The Dodgers have lost 10 in a row and 15 of their last 16. The 1982 Braves are the only team that has ever gone through such a stretch and reached the postseason, according to Elias. But even in exploiting their reeling rivals, the Rockies aren't brushing over a sweep of a first-place club that was on pace to set an MLB record in wins just weeks ago.
"This a team that has over 90 wins," Rockies manager Bud Black said. "They're a good team. To come in here, our guys should be very proud of that -- how they played and handled this at this time of year."
The Rockies are on to Arizona to play their final series against a D-backs club that has flip-flopped them in the NL Wild Card standings since June 21. No other team has supplanted either for an NL Wild Card spot since, and the D-backs have surged to a five-game lead for the top spot after winning a franchise-record 13 straight, including a three-game sweep last weekend in Denver.
The Dodgers lead the Nationals for the best record in the NL by four games. Should they hold off Washington, they would play the winner of the NL Wild Card Game. The Rockies are hoping this weekend's series was a potential NL Division Series preview.
"This is our playoffs right now," Arenado said.
Daniel Kramer is a reporter for MLB.com based in Denver. Follow him on Twitter at @DKramer_. This story was not subject to the approval of Major League Baseball or its clubs.