Erasmo keeps Seattle rotation rolling in Sept.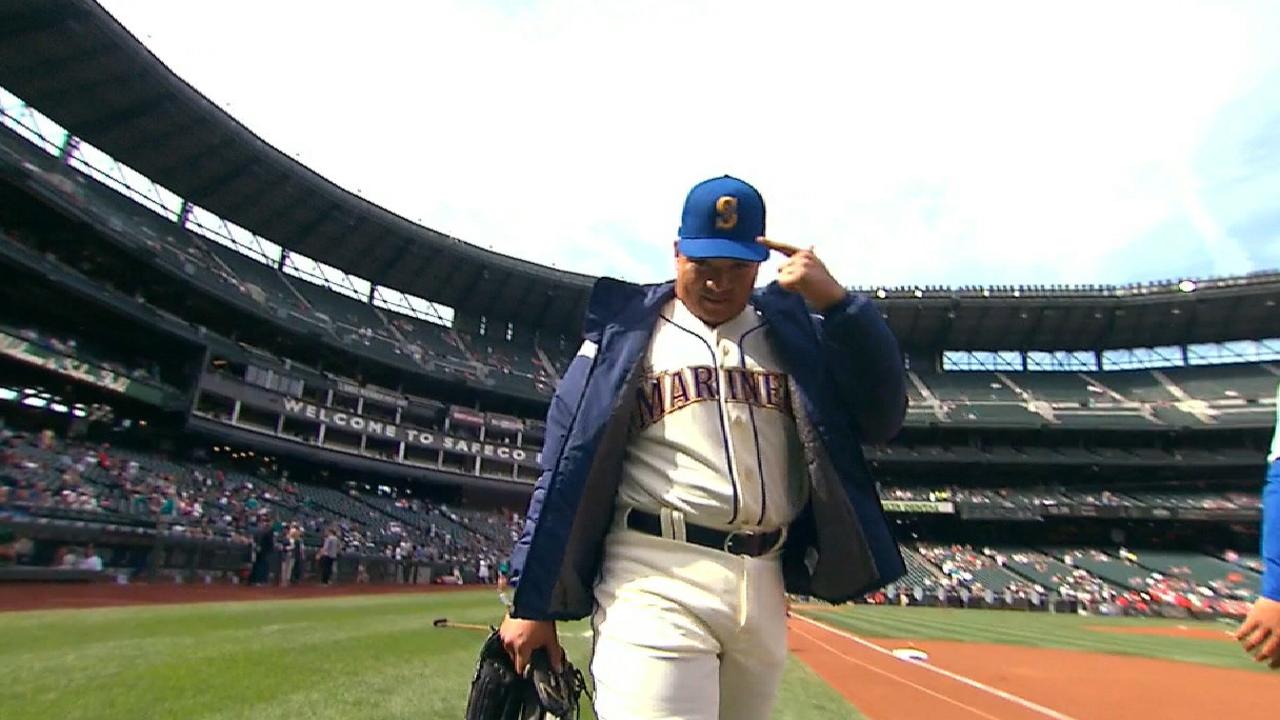 SEATTLE -- Another game, another quality start for a Mariners starting pitcher in September.
Even though the Mariners lost, 5-3, to the Angels on Sunday at Safeco Field, Erasmo Ramirez collected his sixth consecutive quality start and the eighth by a Mariners starting pitcher in nine games in September, by allowing two earned runs in 6 2/3 innings while striking out seven and walking none.
"Our starting pitching, as rocky of waters as we were in for such a long time, has really smoothed things out for us," Mariners manager Scott Servais said. "Getting deep in the game, keeping us right in the ballgame, looking for those six innings, seven innings sometimes.
"It's been huge. That's why we're playing consistent baseball. Every ballgame in this homestand, we're right in the game."
Ramirez has been the foundation of it. He's 1-1 with a 2.45 ERA in his last six quality outings, the most consecutive quality starts by a Mariners right-hander since Hisashi Iwakuma strung together six from Sept. 6 to Oct. 2 in 2015.
The Nicaragua native, who was shipped to Seattle from the Rays on July 28 in exchange for right-handed reliever Steve Cishek, is commanding the strike zone as well as he ever has.
"He's doing such a good job of getting that sinker down in the zone. He's getting called strikes with it and everything else works off of that," Mariners catcher Mike Zunino said. "When he can command the strike zone with all four of his pitches, he's been really good."
Ramirez, Andrew Albers and Mike Leake have two quality starts apiece in September. It's helped keep the team afloat during a period where the team's two star pitchers -- James Paxton and Felix Hernandez -- are on the mend.
• King Felix, Paxton to return next week
"We've had guys that have stepped us and really helped us out," Zunino said. "You look at it for the whole year, it may not be statwise, but to only be a few games out of it with the injuries we've gone through is pretty impressive. And a lot of that goes to them."
Josh Horton is a reporter for MLB.com based in Seattle. This story was not subject to the approval of Major League Baseball or its clubs.