Reviewed out at plate proves crucial in Sox loss
Budding Boston rally thwarted by play at home, as ruling stands after challenge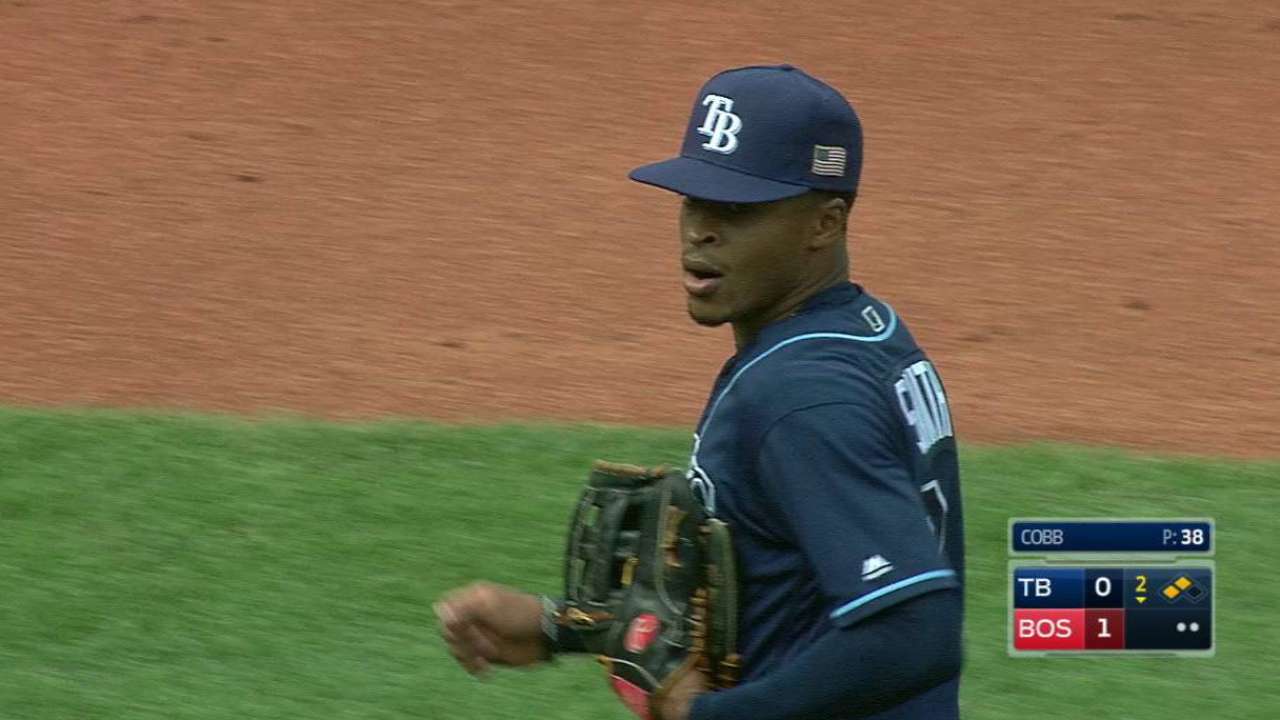 BOSTON -- After a pair of blowout wins over the Rays on Friday and Saturday, the Red Sox were hoping to ride the same formula of scoring early and often to pull out a series sweep.
But those hopes were short-circuited by a controversial out at the plate in Sunday's 4-1 loss to Tampa Bay.
With runners at second and third with one out in the second, the Red Sox had just taken a 1-0 lead. It looked like it was about to become 2-0 when Sam Travis hit a medium-depth fly ball to right field that seemed to have sacrifice fly written all over it.
Christian Vazquez tagged from third and roared home. He appeared to beat the accurate throw from Rays right fielder Mallex Smith by slipping his right foot to the plate before the tag could be applied by catcher Wilson Ramos.
However, home-plate umpire Brian O'Nora called Vazquez out for an inning-ending 9-2 double play.
A few years back, a play like this likely would have led to a heated argument from Red Sox manager John Farrell. But in 2017, you calmly ask for a replay review, which is what Farrell did.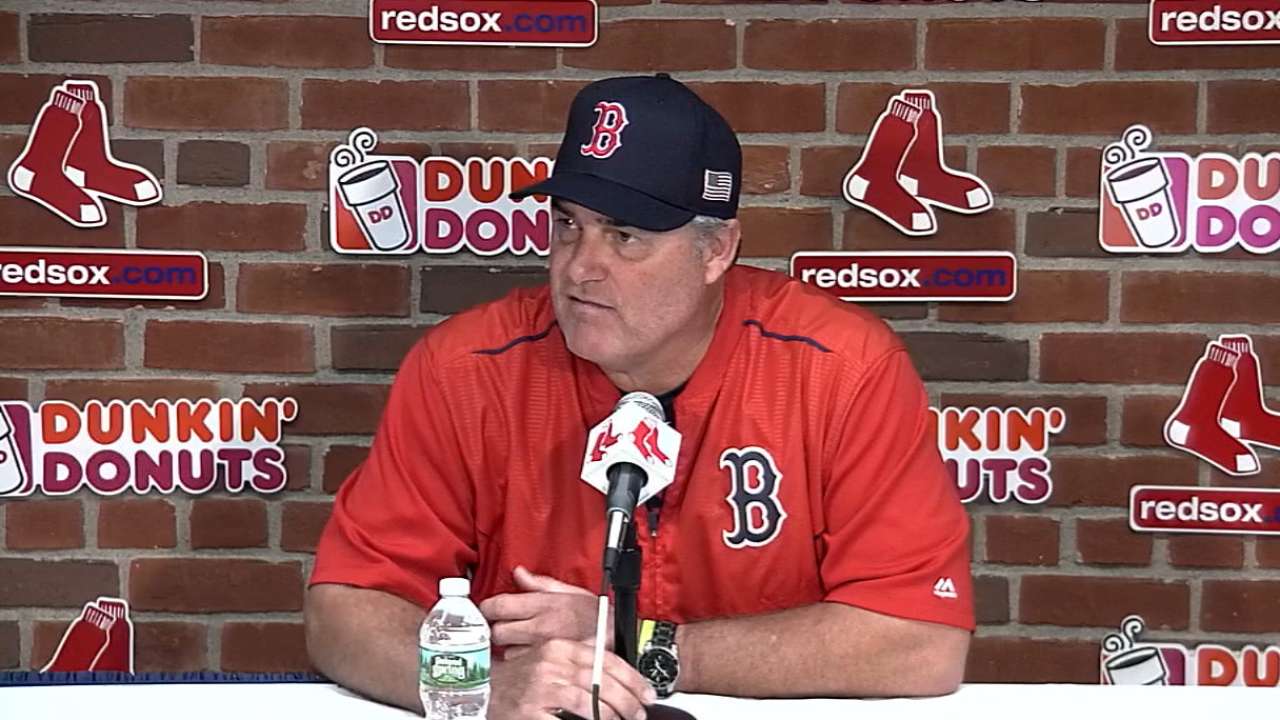 The replay was shown on the scoreboard at Fenway Park and the fans roared with approval at what they were seeing, while the Rays, led by starting pitcher Alex Cobb, went back out to the field to finish the inning on defense.
But they didn't have to stay for long. After a review of over two minutes, the call stood and Vazquez was out.
"You know, the explanation [from the replay official in New York] was they can't definitively say if the foot made contact with the plate," said Farrell. "He beat the tag; it was a high tag, the foot was in prior to the tag. But inconclusive from the standpoint of whether the foot swiped across the surface of the plate."
It wound up being a big play in the game, as the Red Sox never scored again.
"That was an interesting replay," said Rays manager Kevin Cash. "It was very close. I didn't see anything on the jumbotron that would overturn it, but I also see the flip side argument."
Cobb was pleasantly surprised the replay wasn't conclusive enough to be overturned.
"I knew when I saw it live that he was out and then when I saw the replay I thought my eyes may have deceived me a little bit," said Cobb. "I got on the mound and prepared to throw like I would need another out. I've been on the wrong end before, but it felt good to be on the end where the call stands this time."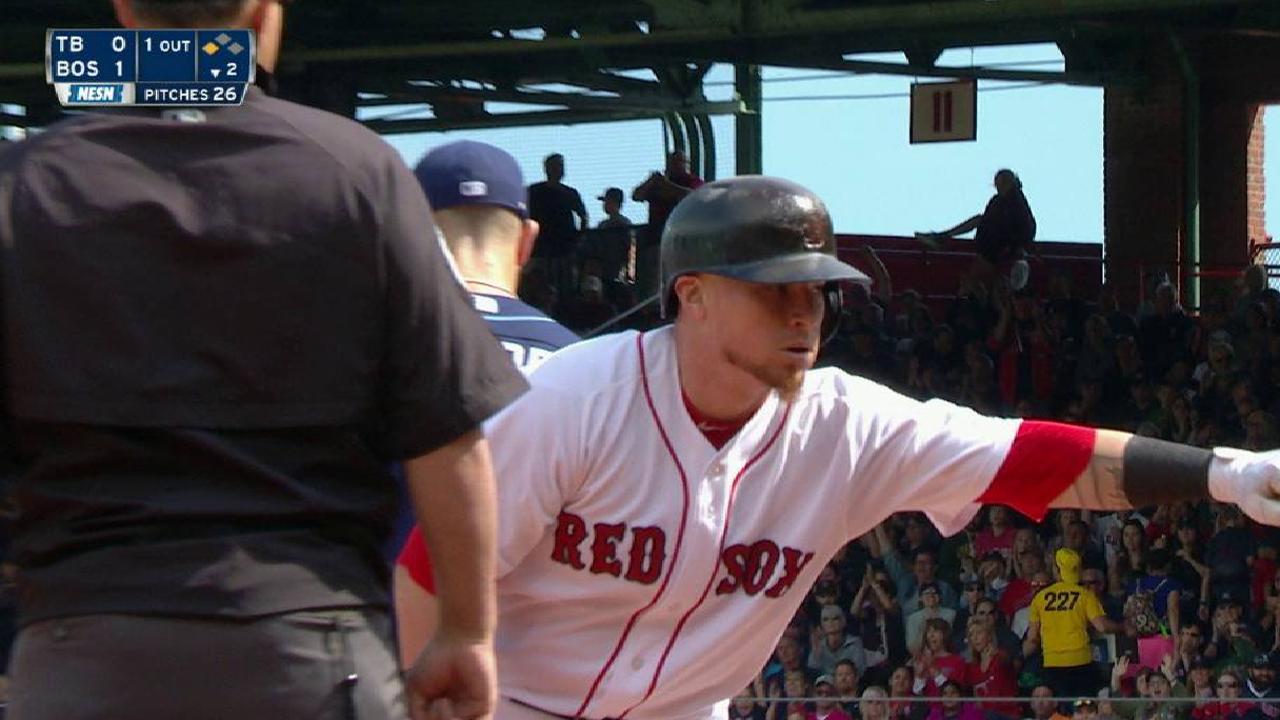 Vazquez was unavailable for comment after the game. Red Sox third-base coach Brian Butterfield felt it was an easy send.
"Yes, no doubt," said Butterfield. "And he was safe."
But it goes into the scorebook as a costly out for the Red Sox, who saw their lead in the American League East clipped to 3 1/2 games with the defeat.
"Well at the time you get a chance to go up two," said Farrell. "Looking back with only one run on the board, yeah, it's big, and I think any time you think you've got a run scored and it's taken away, yeah, that's a missed opportunity. Again, we felt like he was safe."
Ian Browne has covered the Red Sox for MLB.com since 2002. Follow him on Twitter @IanMBrowne and Facebook. This story was not subject to the approval of Major League Baseball or its clubs.