Angels optimistic Heaney will avoid DL
Starter left Saturday's game with left shoulder soreness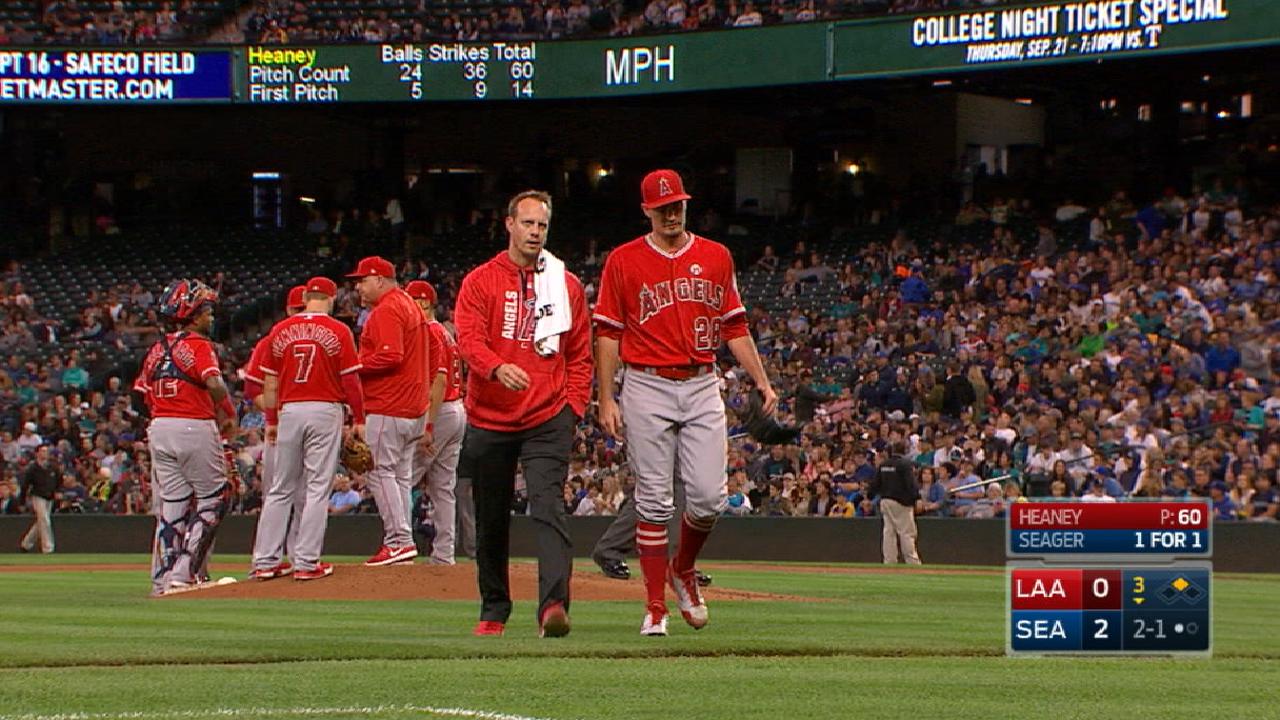 SEATTLE -- There was nothing new to report Sunday morning after Saturday starter Andrew Heaney exited his outing in the third inning because of shoulder soreness, but the Angels remained hopeful that it might not be a disabled-list situation. Manager Mike Scioscia said the club was hoping to avoid an MRI, but that it was too early to tell.
"Hopefully it's a little stiffness that's going to work its way out," Scioscia said before Sunday's game, which the Angels won, 5-3. "Obviously erring on the side of caution with Andrew with everything he's been through."
Heaney, who missed most of 2016 and much of this season because of Tommy John elbow surgery, could miss at least one start, Scioscia said, for precautionary reasons, at which point the Angels could fill his turn with a "bullpen game" or possibly a Jesse Chavez spot start. As of Sunday morning, these were possibilities that would become more concrete once Heaney's condition was better known.
"I think we're going to see what this next week brings, who we have to use," Scioscia said. "We'll let the medical department evaluate it. If it's just some routine stiffness to be worked out, we can push him back a little bit because of the off-day and see where he is."
Doug Miller is a reporter for MLB.com. Follow him on Twitter @DougMillerMLB. This story was not subject to the approval of Major League Baseball or its clubs.