Dodgers' key starters hit rough patch vs. Rox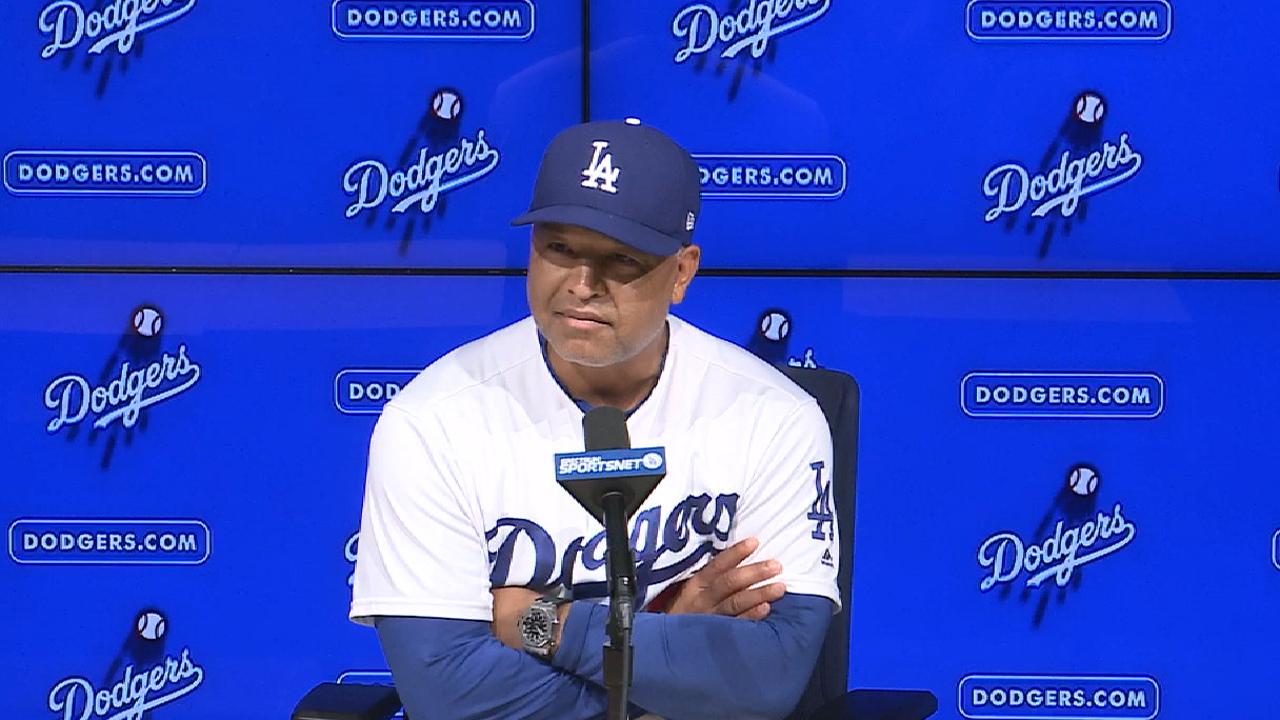 LOS ANGELES -- Heading into a four-game series with the Rockies, the Dodgers were all set to give the ball to their top three rotation arms to try their turn to halt their losing skid.
But three-time Cy Young Award winner Clayton Kershaw couldn't stop the freefall and non-waiver Trade Deadline acquisition Yu Darvish wasn't able to do the trick, then lefty Alex Wood took the latest attempt to end the skid. But it was to no avail, and the losing streak extended to nine games with Saturday's 6-5 loss.
Kershaw, Darvish and Wood combined to pitch 13 innings vs. the Rockies and allowed 14 runs, not what the Dodgers expected. Kershaw gave up four straight hits in the first inning of his outing, Darvish was rocked for four runs in the fifth Friday and Wood gave up four in the second inning Saturday night.
"It wasn't exactly what you want result-wise," said Wood, who gave up a two-run homer and an RBI double to Trevor Story. "I think I talked about my stuff all year and the consistency of my stuff and as long as it plays in the long haul over the course of the year, I feel good about it. Tonight my command, those pitches to Story, wasn't great."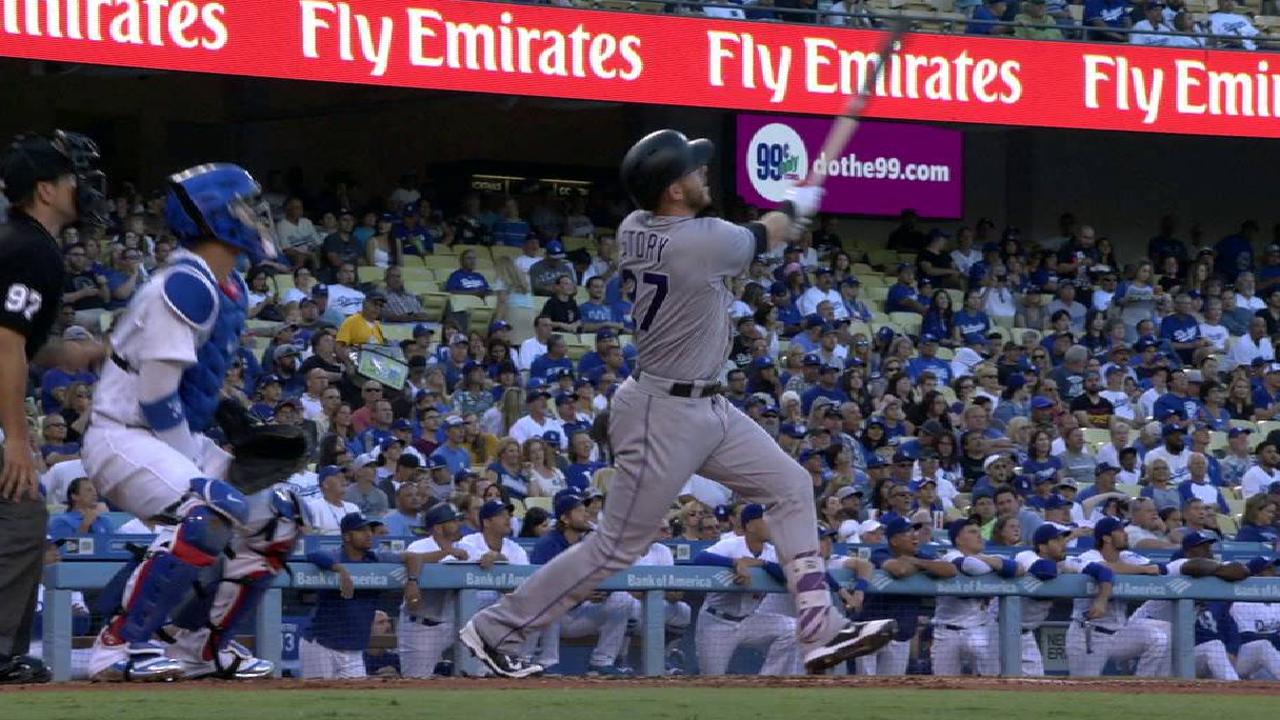 Each starter has dealt with something different. Kershaw just returned from a back injury that landed him on the disabled list, Darvish is working through the kinks of new mechanics and Wood has battled a shoulder injury.
Despite not getting the outings he would've liked from Kershaw, Darvish and Wood, manager Dave Roberts felt the offense is coming along, after posting two runs in three games vs. the D-backs. But now, the pitching, offense and defense need to click at the same time, Roberts said.
"That's baseball," Roberts said. "To win a baseball game, a lot of times those things got to be synced up. When we were hot, all three of those components were synced up and right now, two of three might not be. We're finding ways to lose games, and certain nights we are getting beat, but we will sync it all together."
Saturday's outing marked Wood's second start since the Dodgers noticed his velocity went down after a start against the Pirates on Aug. 21 and placed him on the disabled list with SC joint inflammation.
Roberts said Wood's struggles had nothing to do with his shoulder issue, but noted the southpaw has grown a tendency to pitch up in the zone. Wood usually attacks the bottom of the zone and relies on ground-ball contact; in the first half of the season, the left-hander had a 64 percent ground-ball rate, according to Fangraphs.
That number has dipped to 43 percent in the second half of the season.
"He is up in the zone more than he typically is," Roberts said. "And when he is down inducing soft contact and balls on the ground and throwing the slider off that fastball down at the kneecap, he's much better. ... And I think right now, yeah, we got to get him to get the ball down a little bit more."
Joshua Thornton is a reporter for MLB.com based in Los Angeles. This story was not subject to the approval of Major League Baseball or its clubs.