Rays' recipe for success vs. Sox not working
Pitching, defense have struggled in first two games at Fenway Park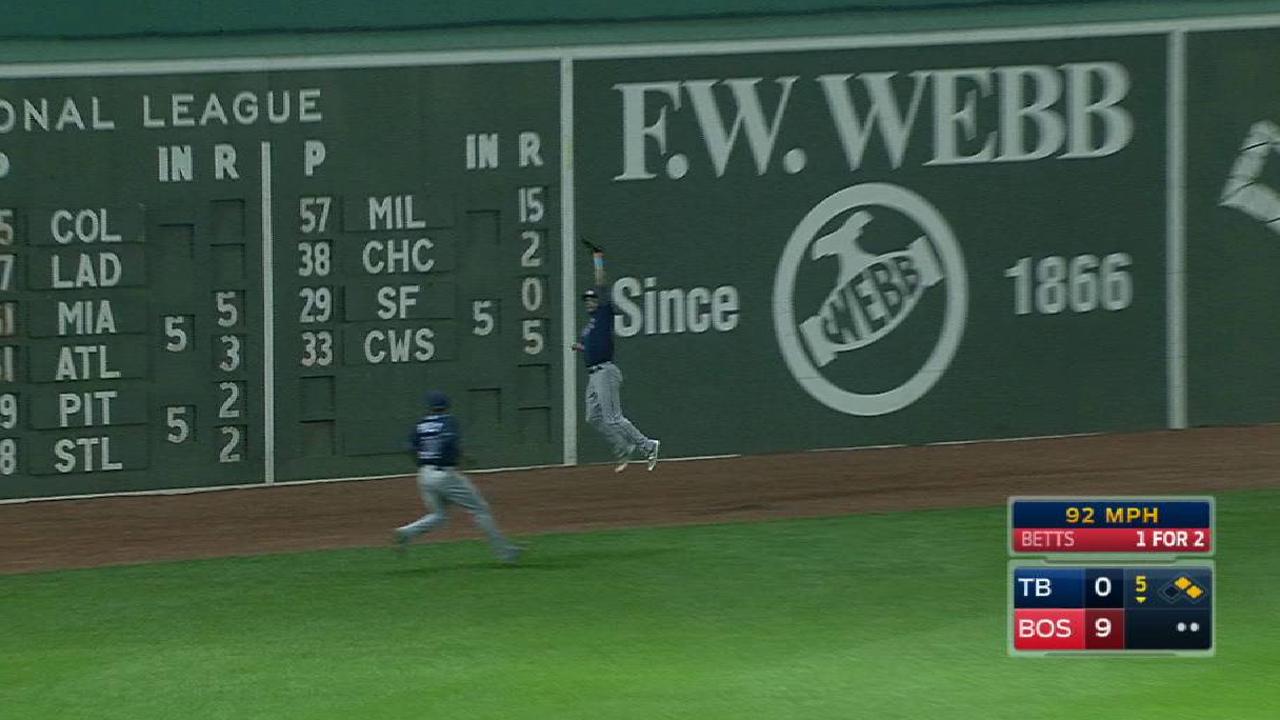 BOSTON -- Arriving in Boston with one eye on the American League Wild Card standings and the other tracking Hurricane Irma, the Rays were in a difficult position.
While there was little they could do about the weather other than worry about family and friends, they desperately needed to take care of business against the Red Sox. And if they were going to pull off such a tall task, their pitching and defense needed to lead the way.
The desired recipe for success didn't exactly come to fruition for the Rays.
After losing Friday night in a game that saw starter Chris Archer get ambushed for eight runs (six earned) on nine hits in three-plus innings, the Rays lost big again on Saturday night, taking a 9-0 defeat that saw starter Matt Andriese get chased after 1 2/3 innings. Like Archer, he surrendered eight runs, six of which were earned. The Rays are 4 1/2 games behind the Twins for the second AL Wild card spot, with five teams between them.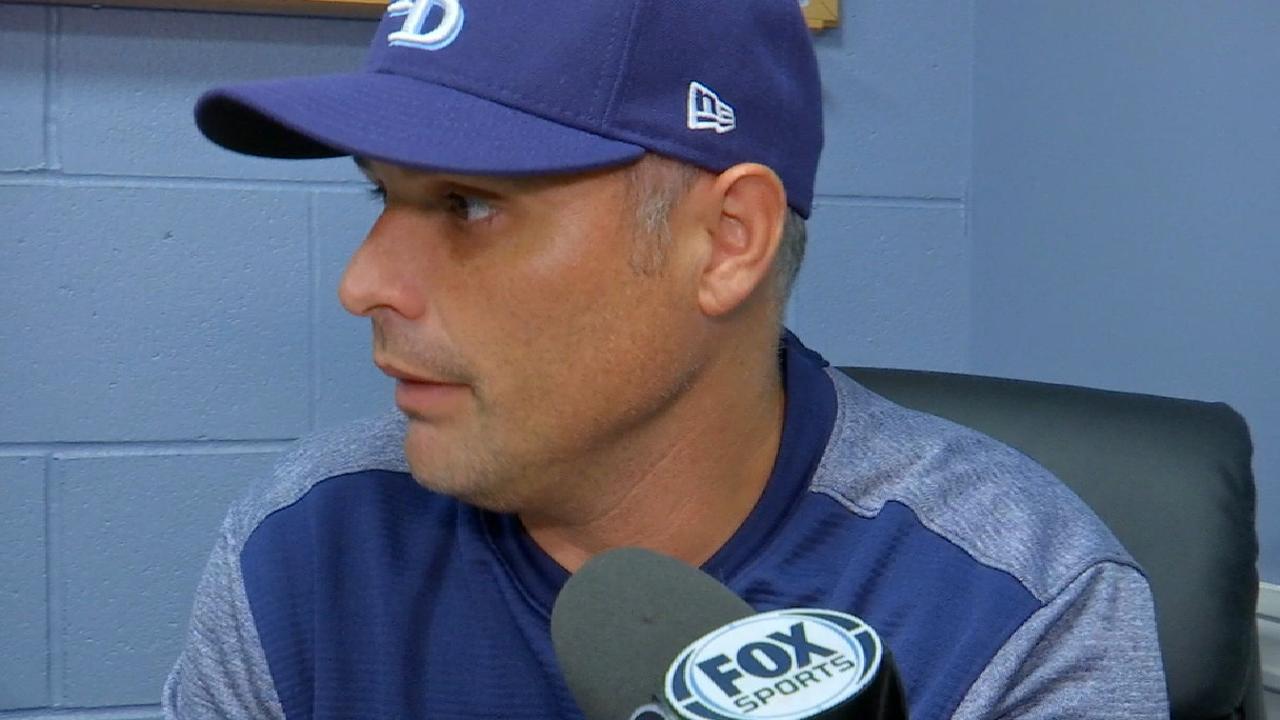 "Just not one of those good days," Andriese said. "I was out there throwing strikes, but they were too hittable pitches. Elevating the fastball a little bit, just not going about it the way I would like to, and obviously the results weren't there."
For a second consecutive night, the Red Sox were able to score three times in the first. Saturday marked the Rays' first game allowing three-plus runs in each of the first two innings since Sept. 21, 2016.
Rays manager Kevin Cash seemed most frustrated about Andriese going inside to Dustin Pedroia in the first, which resulted in Pedroia hitting a two-run homer that put the Red Sox up, 2-0.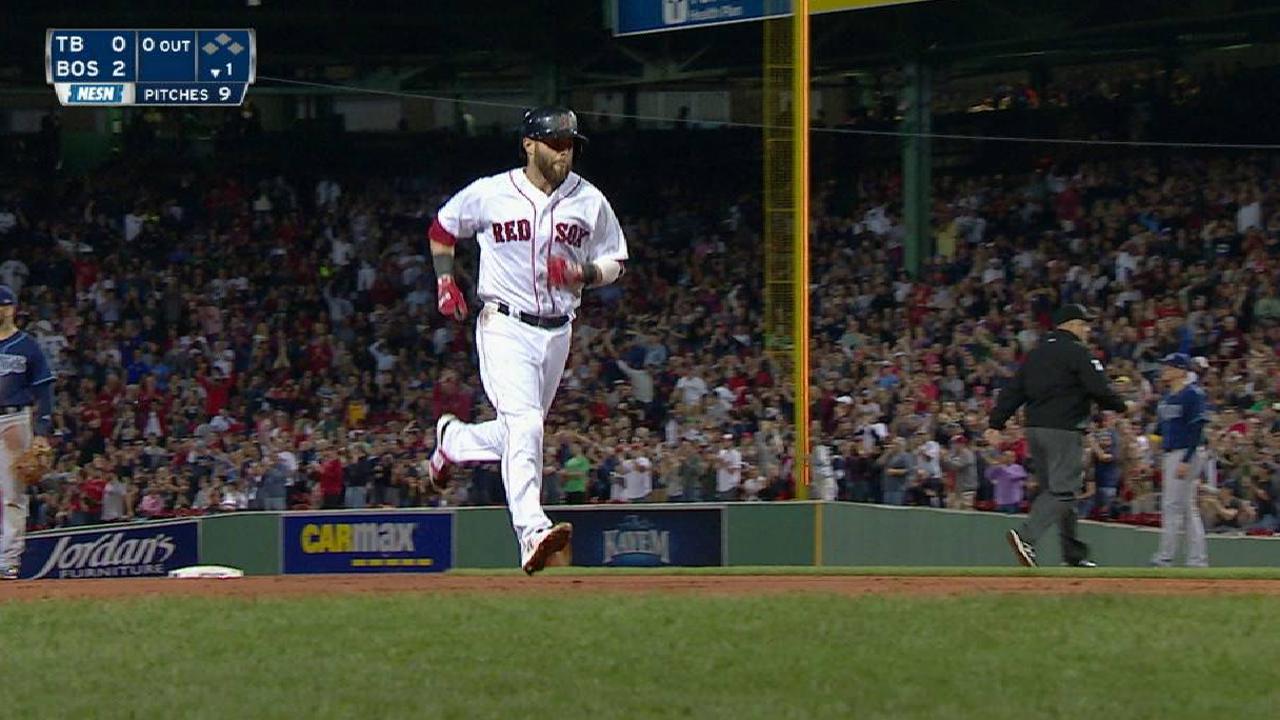 "Tonight with Andriese, a little head-scratching why we're trying to go in to Pedroia," Cash said. "I've been around him a long time and the league knows him. He handles the ball in, he's proven that over a 10-plus-year career. So I'm not quite sure what the thought process was, but that put us in a 2-0 hole."
Andriese explained his thought process for the pitch.
"I was trying to go inside hoping he'd roll it over," Andriese said. "Obviously, it's probably not the best pitch selection there ... just got too much of the plate."
In addition to the Rays allowing 18 runs on 27 hits in the past two games, their normally solid defense faltered as well. They committed one big error Friday night and two more Saturday.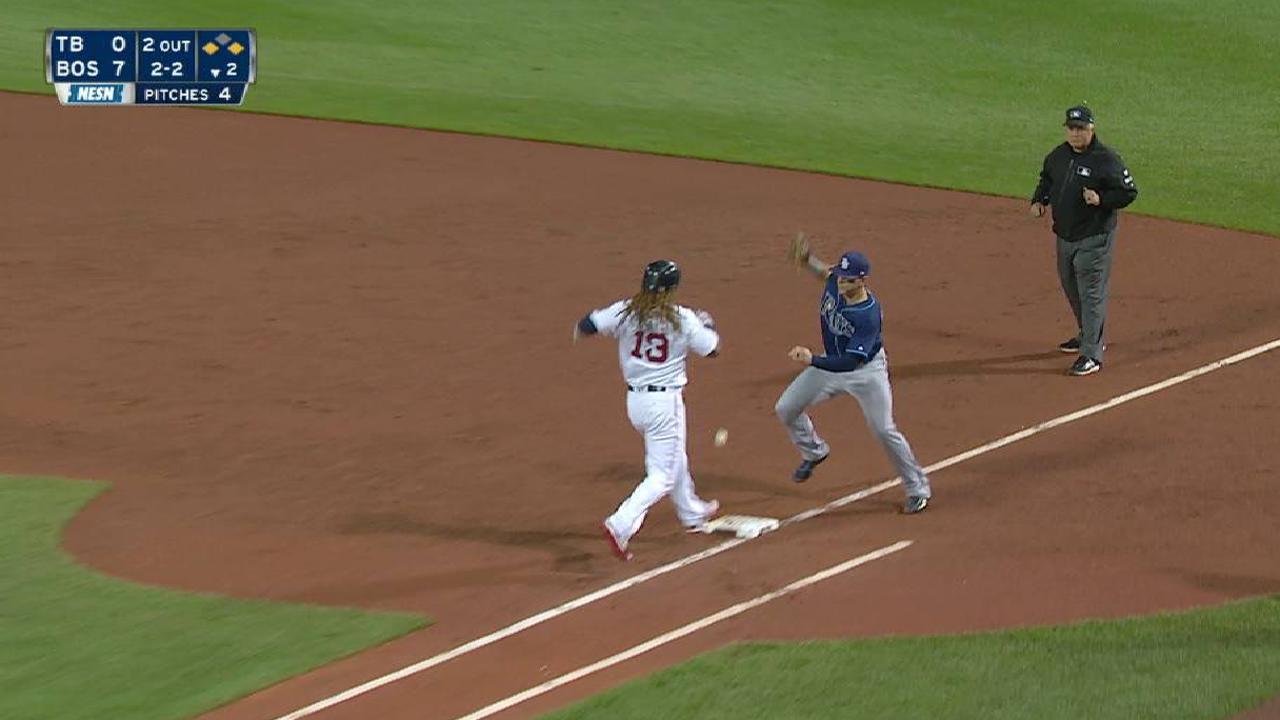 Unfortunately for the Rays, the offense couldn't bail them out either night, and they fell to 70-73 on the season, digging themselves a deeper hole in the AL Wild Card chase.
"It's tough," Cash said. "We knew coming up, this is the best team in the division for a reason. They're very complete. They're getting good starting pitching. Their offense, in my opinion, is as deep as anybody's in baseball, or from the team's we've seen in the American League. But saying that, we normally seem to play some pretty good ballgames against them. Obviously, we have not. That's tough."
Bill Chastain has covered the Rays for MLB.com since 2004. This story was not subject to the approval of Major League Baseball or its clubs.