Nunez could return Tuesday after bruising knee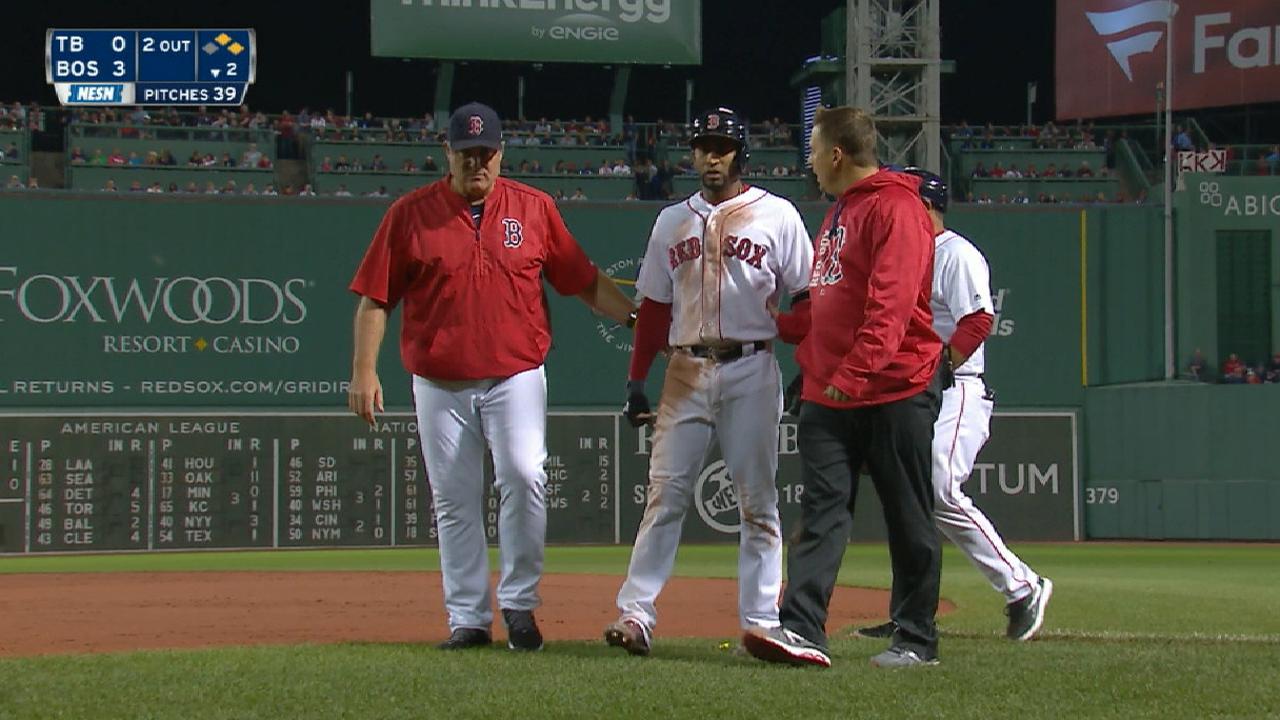 BOSTON -- Red Sox infielder Eduardo Nunez was out of the lineup for Sunday's series finale against the Rays after sustaining a bruised right knee in Saturday's 9-0 win.
"He's still a little sore and will get treatment today and tomorrow and hopefully be back on Tuesday," said Red Sox manager John Farrell.
Nunez exited the game after beating out an infield hit in the bottom of the second inning. The right-handed hitter sustained the injury an inning earlier when he landed awkwardly on his right knee while stealing second base.
Nunez missed Friday's game with mid-back spasms. Farrell had hoped to rotate him around the infield over the next few days, but that will now depend on how quickly Nunez can return.
Since being acquired by the Red Sox on July 26, Nunez is hitting .319 with eight homers, 27 RBIs and six stolen bases in 37 games.
Worth noting
• The Red Sox are targeting David Price to throw a three-inning simulated game on Wednesday after he threw 32 pitches over two innings to teammates on Saturday.
• Farrell said that reliever Carson Smith will not pitch in back-to-back games for the foreseeable future as he returns from Tommy John surgery. Smith pitched on Saturday, allowing two hits in one scoreless inning.
Quinn Roberts is a reporter for MLB.com based in Boston. This story was not subject to the approval of Major League Baseball or its clubs.