Iwakuma pleased with results of sim game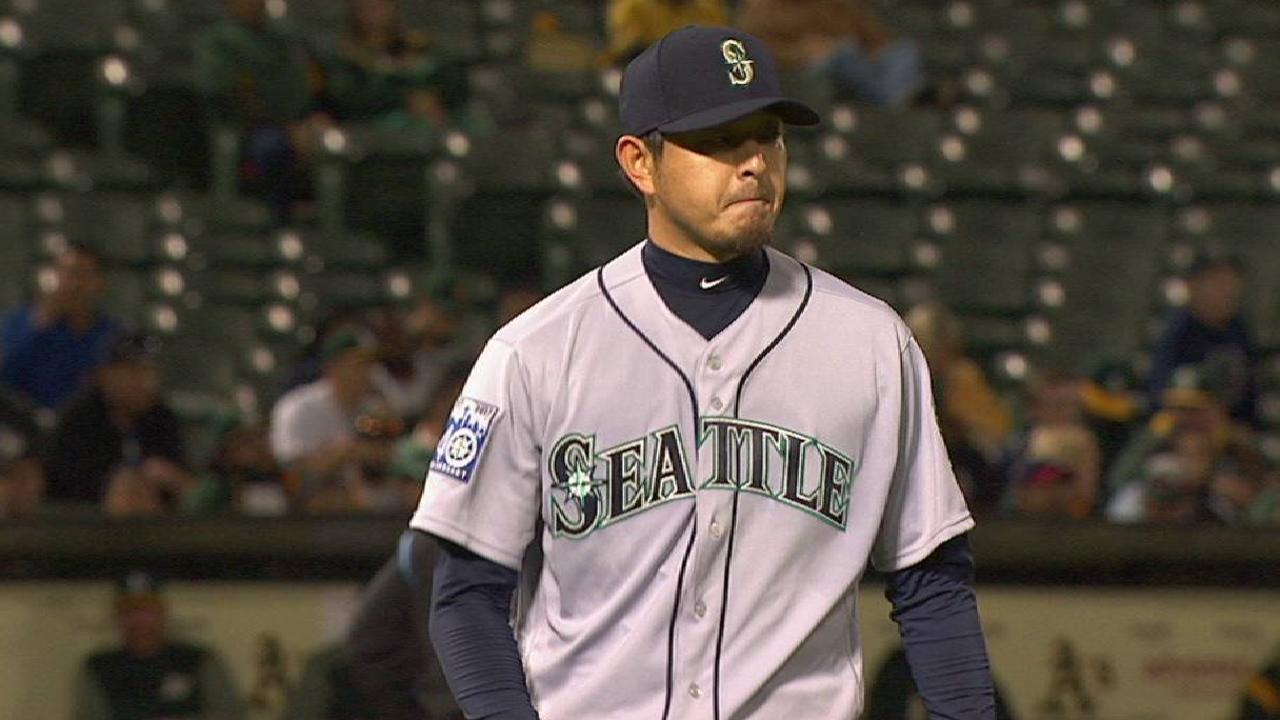 SEATTLE -- Hisashi Iwakuma has faced a lot of adversity this season. On Saturday, he took another step toward overcoming it.
The 36-year-old starter, who's been out since May 8 with inflammation in his right shoulder, threw two simulated innings -- 30 pitches total -- and although there is still work to do, Iwakuma and the Mariners were pleased with the results.
"He's still able to spin it and manipulate the ball and all that stuff, but with the hand speed and where he's at moving forward, we'll sit down as a group and talk through where we want to go from here," Mariners manager Scott Servais said. "From where I saw him last time to where he was today, it's certainly a positive. But he's certainly got some work to do."
Iwakuma's recovery has had its ups and downs, with two Minor League rehab starts in June before he was shut down completely in July.
Even the sim game wasn't completely drama-free: Iwakuma was struck on the right wrist by a comebacker from Jacob Hannemann. Iwakuma said he was in considerable pain and felt his muscle tingle and go numb, but that the pain was concentrated around the muscle and not the bone, which was a positive sign.
"It woke him up a little bit," Servais said. "Crazy things like that can happen in a simulated game, but that's why they're in there. There's no screen in front of you."
Iwakuma said he still believes there's a chance to return this season based on recent improvements.
"Every day, I've wanted to come back and come back well," Iwakuma said. "I've used it as a time every day to work harder to be prepared. It would mean a lot to me to come back."
Dyson's groin injury still an issue
Jarrod Dyson is still bothered by his right groin strain, which has prevented him from action in all but two games since Aug. 16.
"He didn't have great results [Friday]," Servais said. "He still feels it. I think that injury, with where it is and how it affects him, it's not going to get any worse. He's not going to hurt it any worse. It's just a matter of how much pain he can take or wants to take and go out there and see if he can grind it out."
Worth noting
There's no official word on when Felix Hernandez and James Paxton will rejoin the Mariners' rotation. They're expected to return later in the week for the road series against Texas and Houston.
Tony Zych threw Friday and Saturday, but said there's still some minor discomfort in his elbow. A scheduled weekend bullpen session was pushed back as a result.
Josh Horton is a reporter for MLB.com based in Seattle. This story was not subject to the approval of Major League Baseball or its clubs.