Goldy returns; Delgado seeks second opinion
First baseman missed five games with elbow inflammation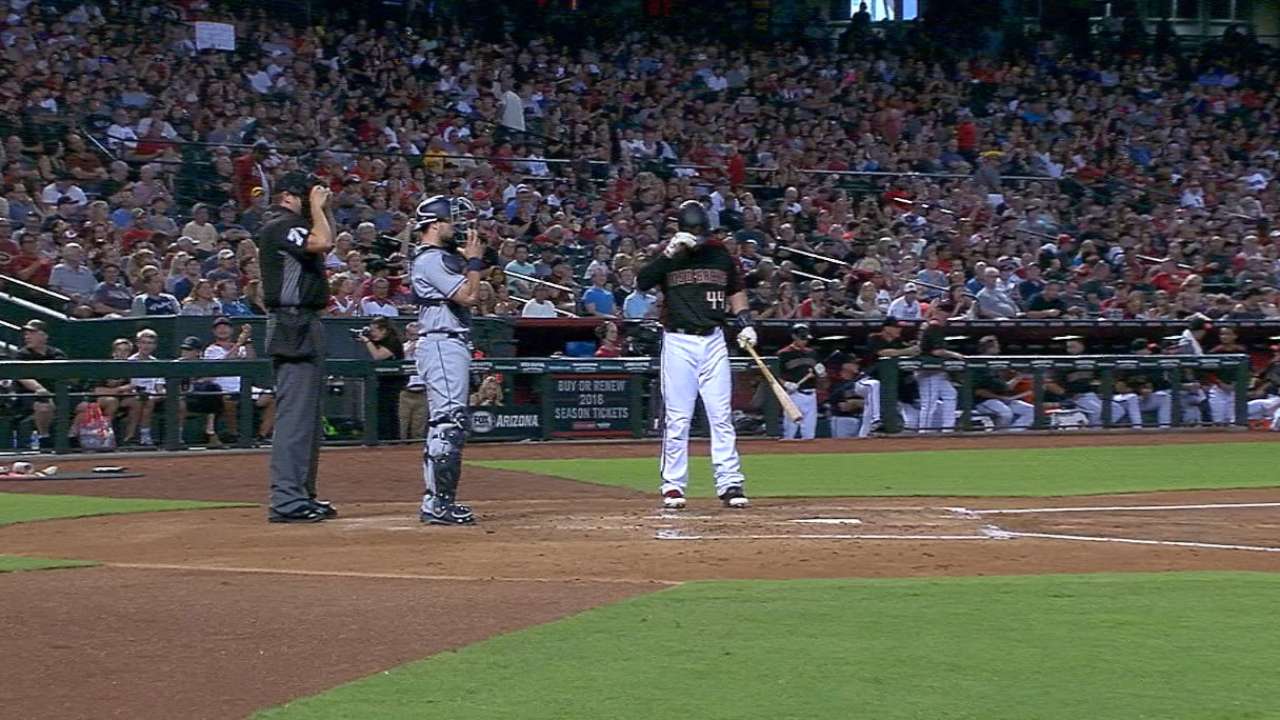 PHOENIX -- Paul Goldschmidt was in the lineup for the D-backs on Saturday, batting fourth against the Padres. The All-Star first baseman missed five games with elbow inflammation.
Goldschmidt went 1-for-5 with a broken-bat, RBI single during Arizona's four-run fifth inning in the 8-7 loss to the Padres.
"I think we're probably going to regroup and have a discussion with the training staff after the game every single night," Arizona manager Torey Lovullo said. "They'll give me some feedback as to how Paul did throughout the course of the game. My anticipation is that it will go real smooth."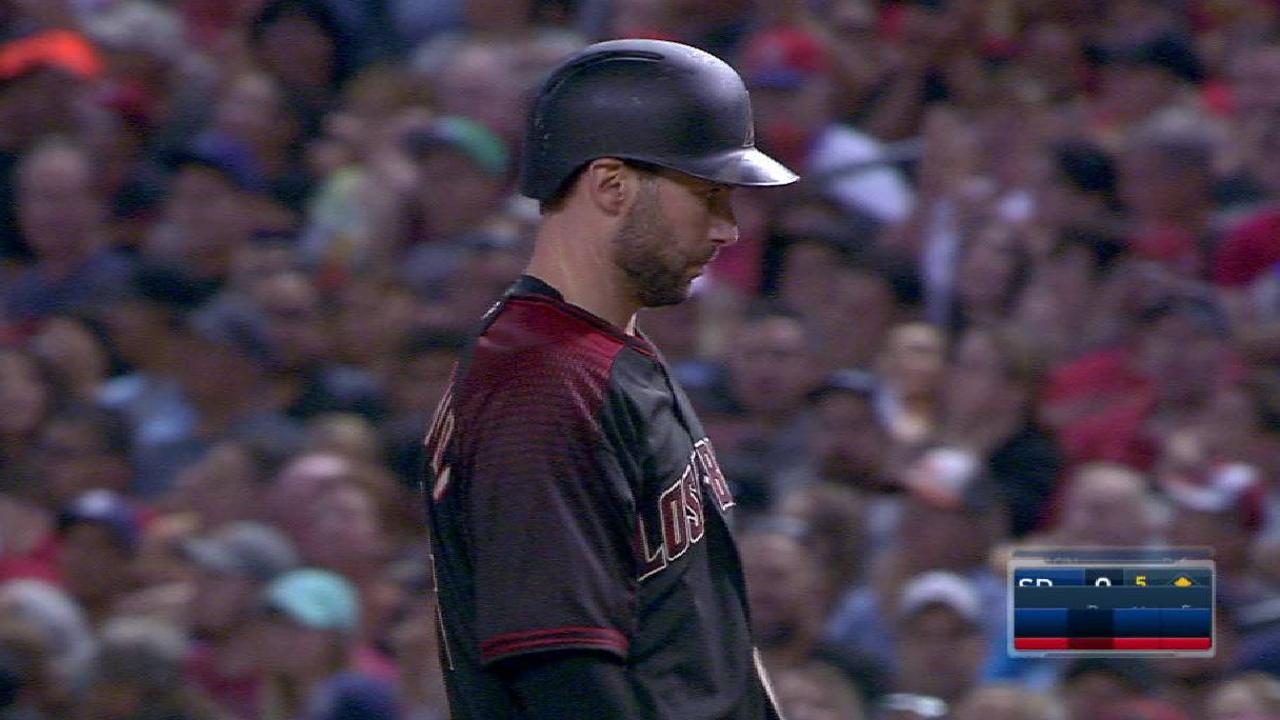 The D-backs won four of five games in Goldschmidt's absence. Before the injury pushed him out of the lineup on Sunday, he had missed just one game on the year. He is batting .314 with 33 homers and 109 RBIs.
"Paul's been ready," Lovullo said. "He was going to pinch-hit [Friday]. He passed all the functional testing that we wanted him to pass. So we feel comfortable knowing that he's going to be just fine."
Delgado's season in jeopardy
The D-backs are seeking a second opinion from Dr. James Andrews after a recent MRI revealed that right-hander Randall Delgado has a flexor strain in his throwing arm.
"He is being shut down for the short term," Lovullo said. "With a chance of that being longer, for the season."
Delgado, 27, last pitched on July 15, but has been on the disabled list since that point with inflammation in his elbow. He is 1-2 this year with a 3.59 ERA in 26 games (five starts).
The D-backs expect Andrews' opinion Monday or Tuesday. While a a flexor strain diagnosis is often a precursor for Tommy John surgery, Lovullo is still hopeful that that might not be the case for Delgado.
"Not right now," Lovullo said. "We're gonna be optimistic. I know that that's a big buzzword when you're talking about somebody's right elbow. But I don't want to speculate that far; we'll wait until Dr. Andrews gets a look at it."
Jarrid Denney is a reporter for MLB.com based in Phoenix. This story was not subject to the approval of Major League Baseball or its clubs.