Giants shift Blach to bullpen
Club will return to 5-man rotation; Posey DHs Saturday, expected to catch Sunday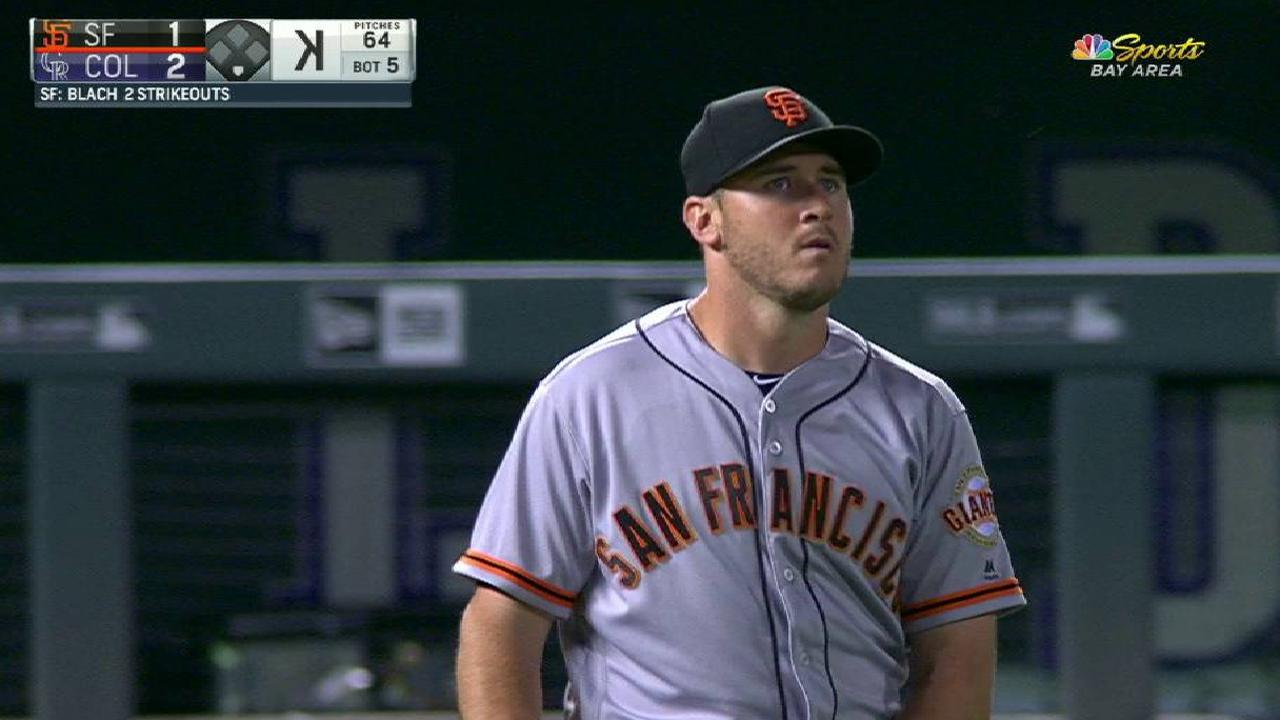 CHICAGO -- The San Francisco Giants, seeking to keep each of their starters on turn, will move left-hander Ty Blach to the bullpen and return to a five-man rotation, manager Bruce Bochy said Saturday.
With the club coming off an off-day on Thursday and three off-days coming in the next couple weeks, Bochy stressed his desire to keep his current staff on turn. That holds especially true with Madison Bumgarner and Johnny Cueto, each of whom has missed time with injuries this season.
Matt Moore, Chris Stratton and Jeff Samardzija -- who started Saturday against the White Sox -- should also stay on turn while Blach is in the bullpen. Bochy said Samardzija told him he was flexible with his role, but Bochy wanted to keep the hot arm going.
The Giants made a similar move with Moore earlier this month, with the left-hander tossing two scoreless innings of relief against the Cardinals on Sept. 3.
"[Blach] can help out there, similar to how we did with Moore, so we could give him a little break," Bochy said. "We can keep this rotation on closer to a normal routine versus eight or nine days in between starts. Ty's the one that comes out this time."
Blach has moved between the rotation and the bullpen this season, going 8-12 with a 4.81 ERA in 31 appearances (24 starts). He allowed five runs in 5 1/3 innings against Colorado in his last start, and has a 4.76 ERA as a reliever this year.
Posey back behind the plate Sunday
The Giants should have former National League MVP Buster Posey back behind the dish in Sunday's series finale against the White Sox, Bochy said.
Posey, who left the eighth inning of Tuesday's game against Colorado with a bruised right ring finger when he was nailed by a foul tip, sat out Wednesday and served as a designated hitter on Friday and Saturday.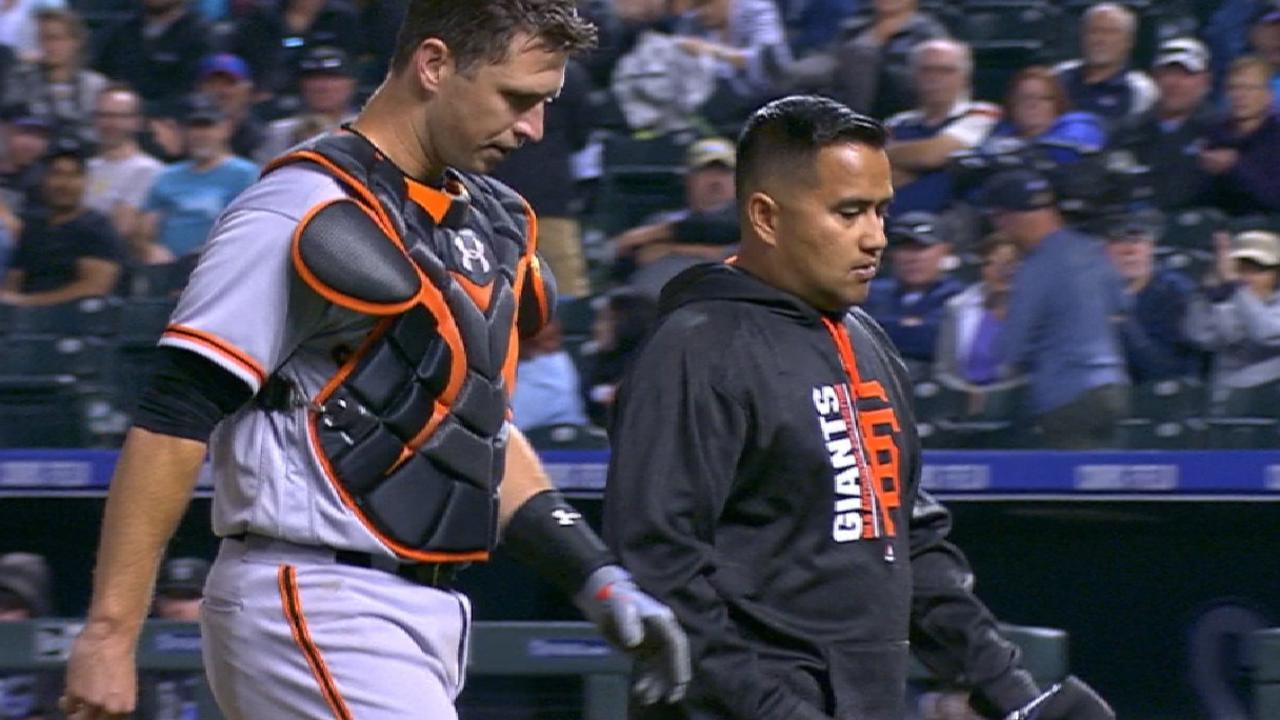 "He's going to catch tomorrow," Bochy said. "I thought he swung the bat free and easy yesterday, so he's good. He could catch today, but it's our last chance to give him a little break. That's why he's DHing the first two."
Posey's injury came at a time when the Giants were best-prepared to compensate, with the final road interleague trip of the season in Chicago. That opened Bochy up to use the star catcher, who leads the team with a .317 batting average and has an .868 OPS, as a designated hitter.
"It worked out well, I must say, playing in an American League city, where we can give him a break especially after taking that ball off the finger," Bochy said. "It really worked out great, and really this month is our easiest month with the days off. It allows you to run guys out there more if you want, or give them a two- or three-day break."
Playing in Chicago will also allow the Giants to potentially reintroduce Jarrett Parker, out since Sept. 1 with a mild left oblique strain, as a designated hitter on Sunday. Bochy said Parker felt some stiffness on Friday and will have to come out of batting practice and workouts well on Saturday to play, but remained hopeful he will start Sunday.
Worth noting
Bochy said he expects right-hander Matt Cain to rejoin the club when they return home for Monday's series opener against the Dodgers. Cain has been away from the team due to a family issue.
Fabian Ardaya is a reporter for MLB.com based in Chicago who covered the Giants on Saturday. This story was not subject to the approval of Major League Baseball or its clubs.