Price faces teammates with two-inning outing
Left-hander to go through simulated game in coming days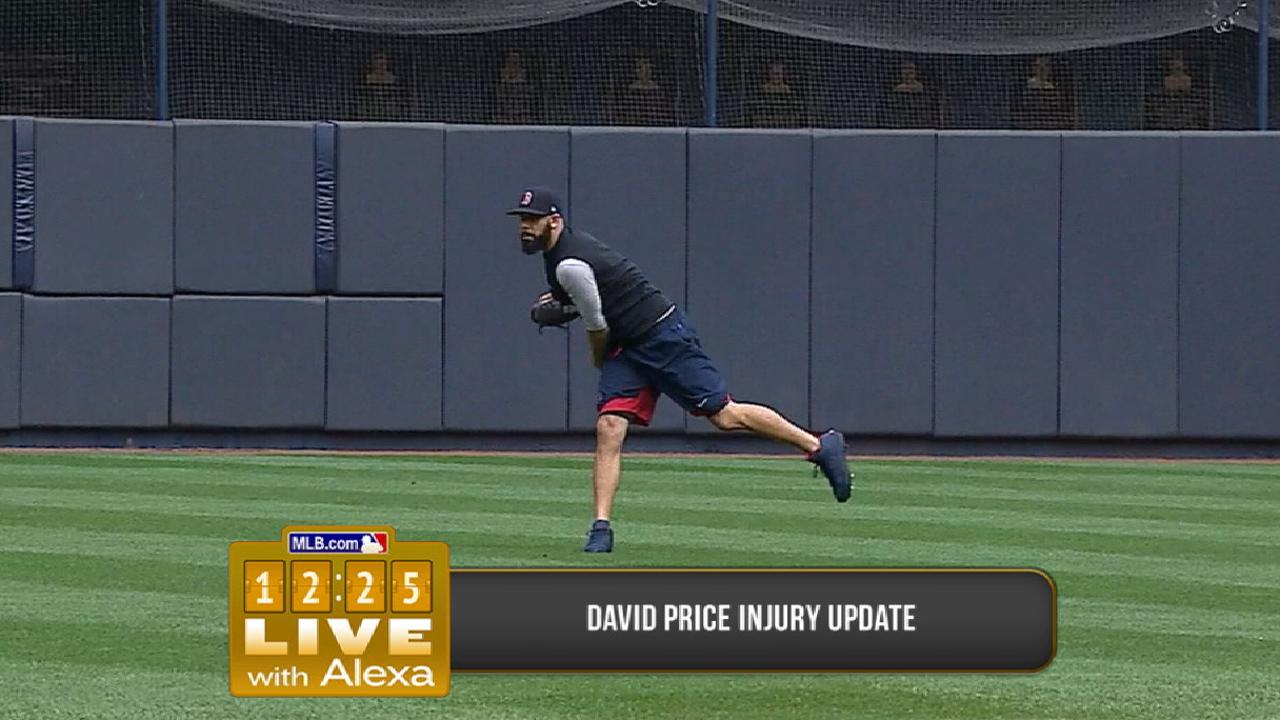 BOSTON -- Red Sox left-hander David Price took an important step toward his return to action when he faced teammates from the main mound at Fenway Park prior to Saturday's game against the Rays.
It was the first time Price has faced hitters in any setting since July 22, the last start before he went back on the disabled list with left elbow inflammation. Price threw 32 pitches over two innings.
"Got through today fine," said Red Sox manager John Farrell. "He was able to accomplish it with no ill effects. It was a good step obviously in his progression to game activity. At a minimum, he'll go through another sim-game situation in the coming days, four or five days from now."
Farrell indicated that after the next sim game, the Red Sox will huddle with Price to discuss his role for the rest of the season.
Though Price has been a starter for his entire career -- minus a few short cameos as a reliever -- he could be activated sooner if he moves to the bullpen.
"I think after the next sim-game setting like this, we'll have a chance to sit down and talk with him and decide what's the best path as far as what the role could be. We're not at that point yet," Farrell said.
Though the Red Sox opted not to turn on the radar gun for Saturday's session, Price impressed with club's brass with his arsenal of pitches.
"Yeah, he threw all four pitches with good intensity," said Farrell. "And we actually kind of felt from just a repetition and a rhythm standpoint, he got better in the second inning. Today was a productive day."
Ian Browne has covered the Red Sox for MLB.com since 2002. Follow him on Twitter @IanMBrowne and Facebook. This story was not subject to the approval of Major League Baseball or its clubs.