Romine makes 4-star grab, nabs runner at home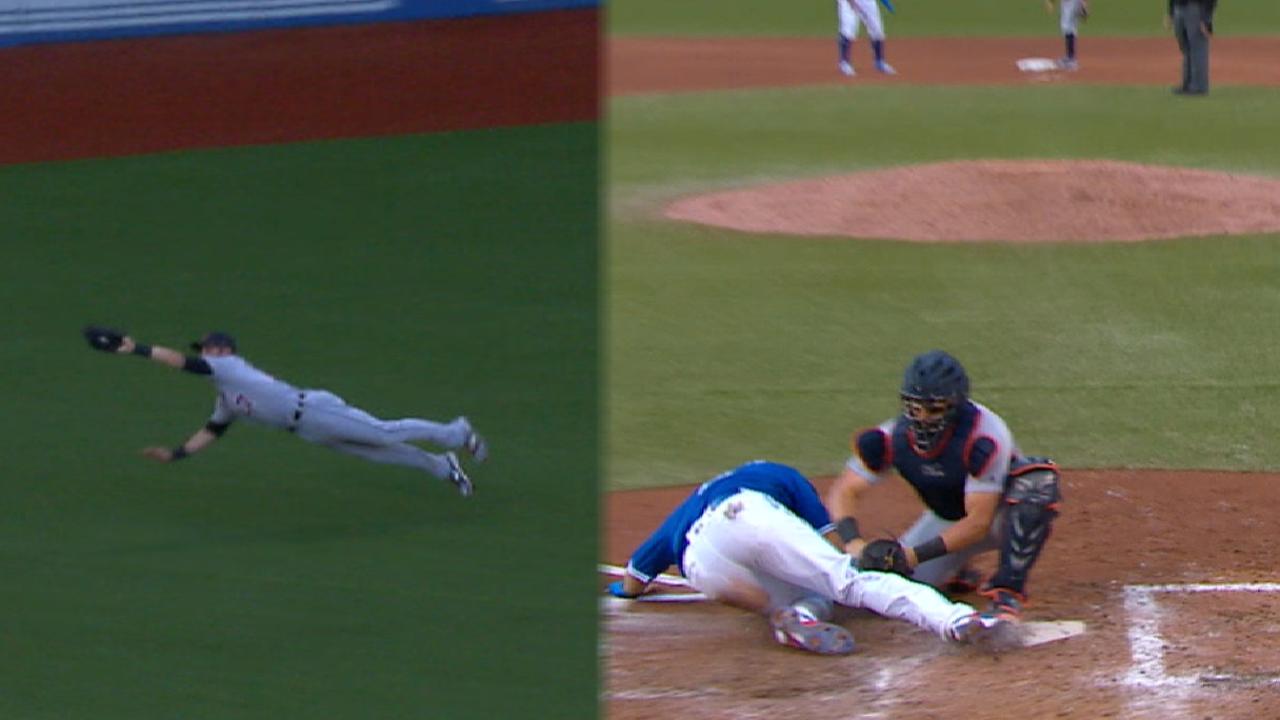 TORONTO -- Left fielder Andrew Romine was a late addition to Detroit's lineup for Saturday's 5-4 loss to the Blue Jays at Rogers Centre in Toronto but made an early impact, robbing catcher Luke Maile of extra bases with a diving catch.
Maile turned on a pitch from Tigers starter Chad Bell in the bottom of the second and drove it toward the corner in left, but Romine made a quick break on the ball and extended fully to make the play.
"We've got a great defense out there," said Bell after the game. "A bunch of athletes that are playing really hard, trying the best they can to get to every ball, and that play was huge. It gave me a quick inning right there and was able to get us back into the dugout."
Statcast™ scored the play as a 4-star catch, with a 46 percent catch probability and an opportunity time of 3.6 seconds. It was Romine's sixth 4-star play this season.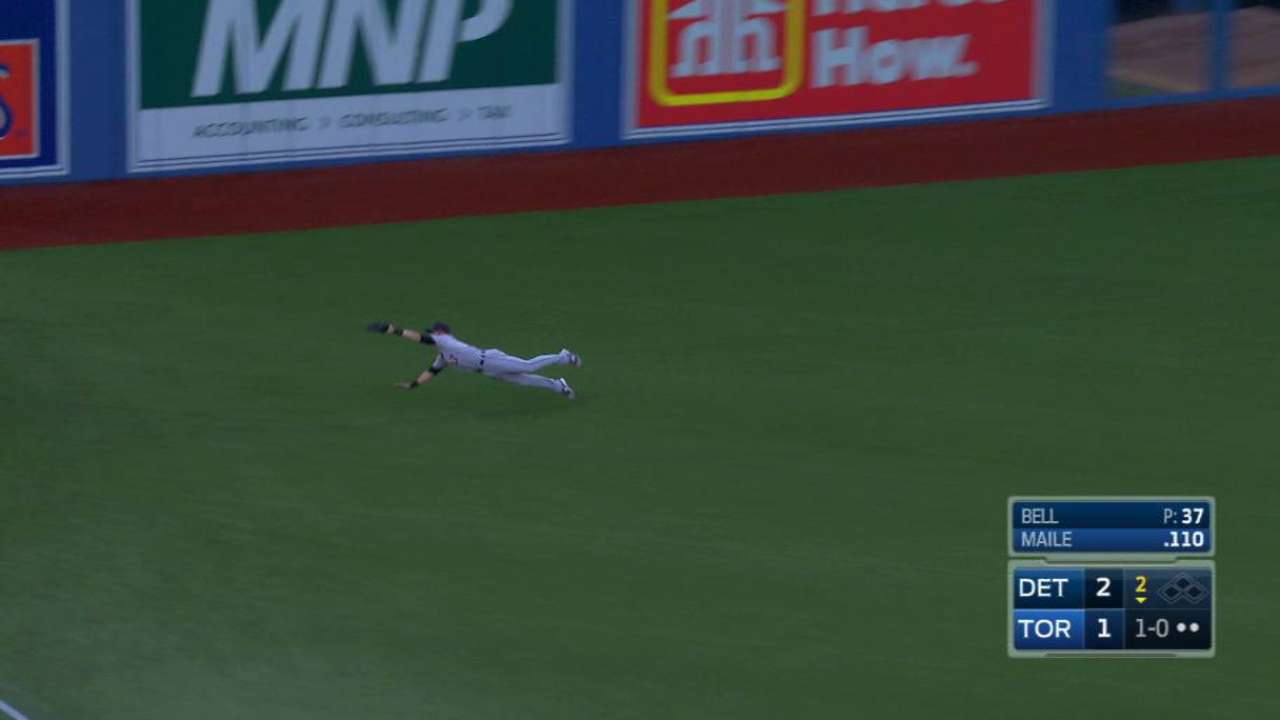 Romine's defensive versatility has been a real asset for the Tigers in 2017, as the 31-year-old has made starts at first base, second, third, shortstop and all three outfield spots, and even pitched two-thirds of an inning on July 26 against the Royals.
Romine also impacted the game with his arm in the bottom of the seventh, throwing out Kendrys Morales, who tried to score from second on a Teoscar Hernandez single.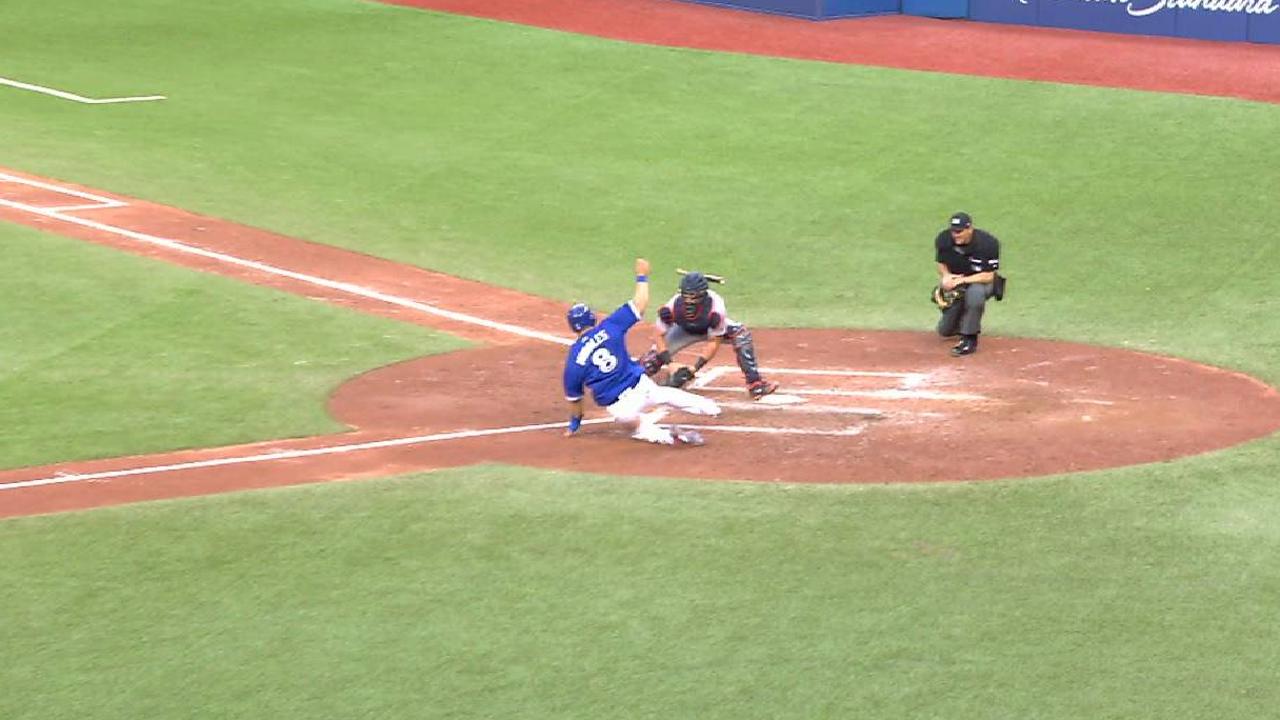 "I'm really comfortable putting him anywhere on the field, with the exception of maybe catcher and pitcher," manager Brad Ausmus said. "He did an excellent job. It was a tremendous play off the ball that Maile hit, and then to throw the guy out at home obviously could have been a difference-maker at the time."
Keegan Matheson is a reporter for MLB.com based in Toronto, who covered the Tigers on Saturday. This story was not subject to the approval of Major League Baseball or its clubs.