Who steps in for Brewers with Nelson out?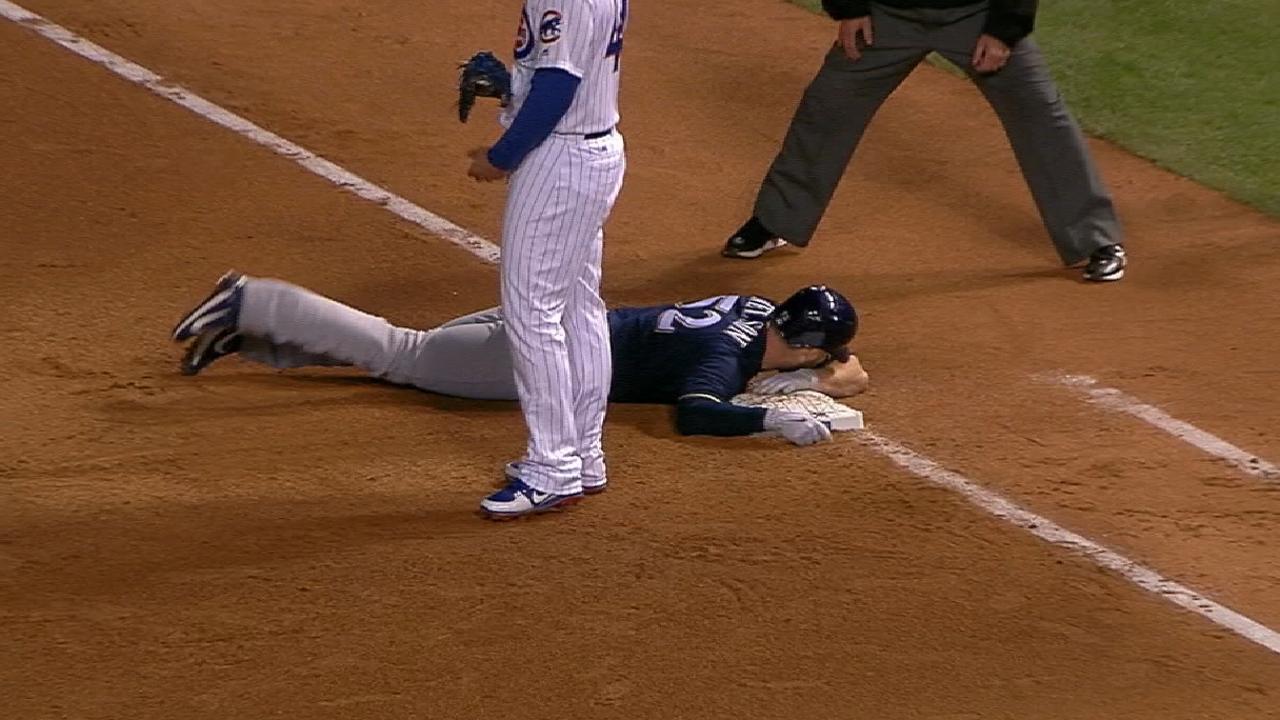 CHICAGO -- After dealing with the shock of losing ace right-hander Jimmy Nelson to a season-ending shoulder injury, the Brewers were forced to ponder what's next.
Nelson's spot comes up again on Wednesday at home against the Pirates, the first of four instances in Milwaukee's remaining games that the team will require a fifth starter. Club officials were already pondering their options on Saturday morning before a 15-2 rout of the Cubs put another name on the table: Chase Anderson.
Anderson threw 67 pitches in five scoreless innings while the Brewers built a 14-0 lead, affording manager Craig Counsell the luxury of resting Anderson the rest of the way. Did that put Anderson in play for Wednesday?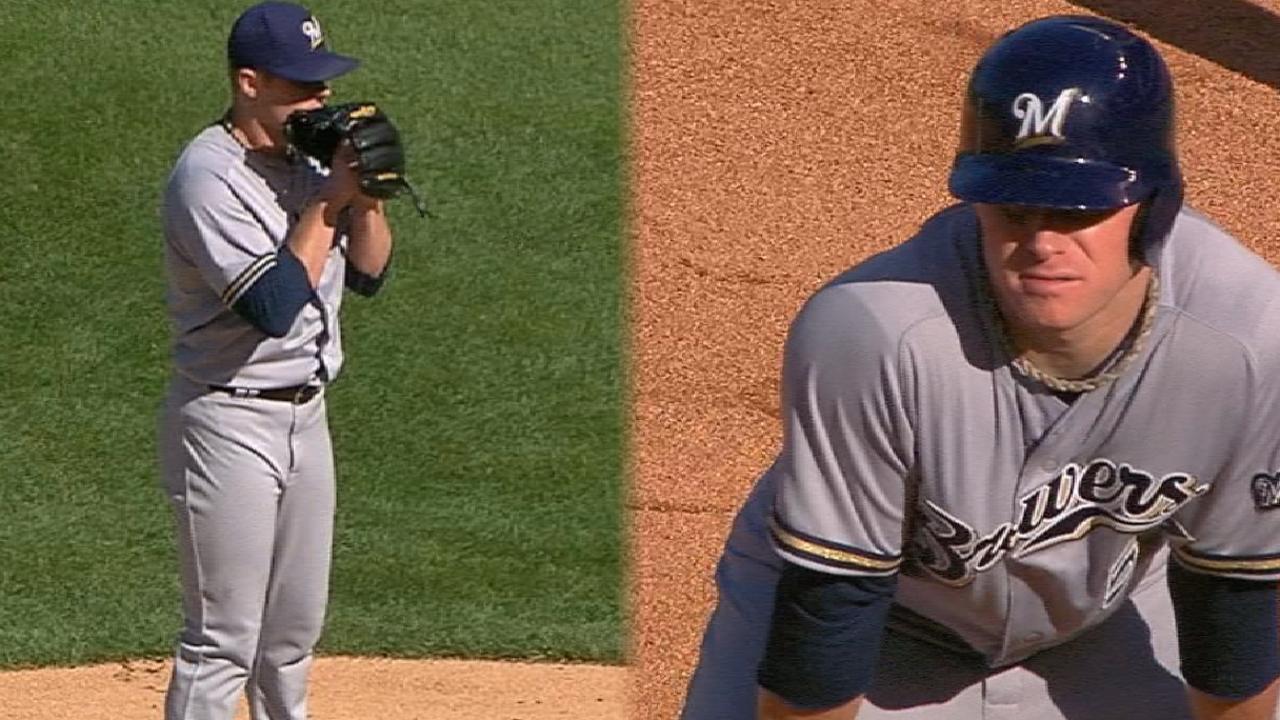 "I'm not sure about that," Counsell said. "Today was just to get the other guys in the game. [Anderson] had done enough work. We may think about that."
Said Anderson: "Counsell hasn't told me anything, but that's always a possibility. I'll be ready for anything."
Anderson's only career start on short rest came last August, during a brief period in which he was out of Milwaukee's starting rotation. He has never pitched on short rest following a start.
Earlier in the day, general manager David Stearns and assistant GM Matt Arnold were already thinking about options.
"We'll work through that over the next couple of days," Stearns said. "We know who those guys are, some of whom have pitched at the Major League level this year, some of whom, frankly, haven't. We'll examine all of our options who are pitching both here and in Triple-A.
"With expanded rosters, filling a gap like this becomes somewhat more manageable. As we've seen a couple starts here in September, we are able to mix and match. We are able to go through some bullpen days and effectively match up throughout the course of a game. That is an option, too."
Left-hander Brent Suter is not one of the options for Nelson's spot, since he will start Tuesday in the turn last taken by Matt Garza. Garza remains an in-house option, but he has a 10.13 ERA in his last six starts. Junior Guerra, Milwaukee's Opening Day starter, has been back with the team in the bullpen since rosters expanded Sept. 1, and he could also provide length.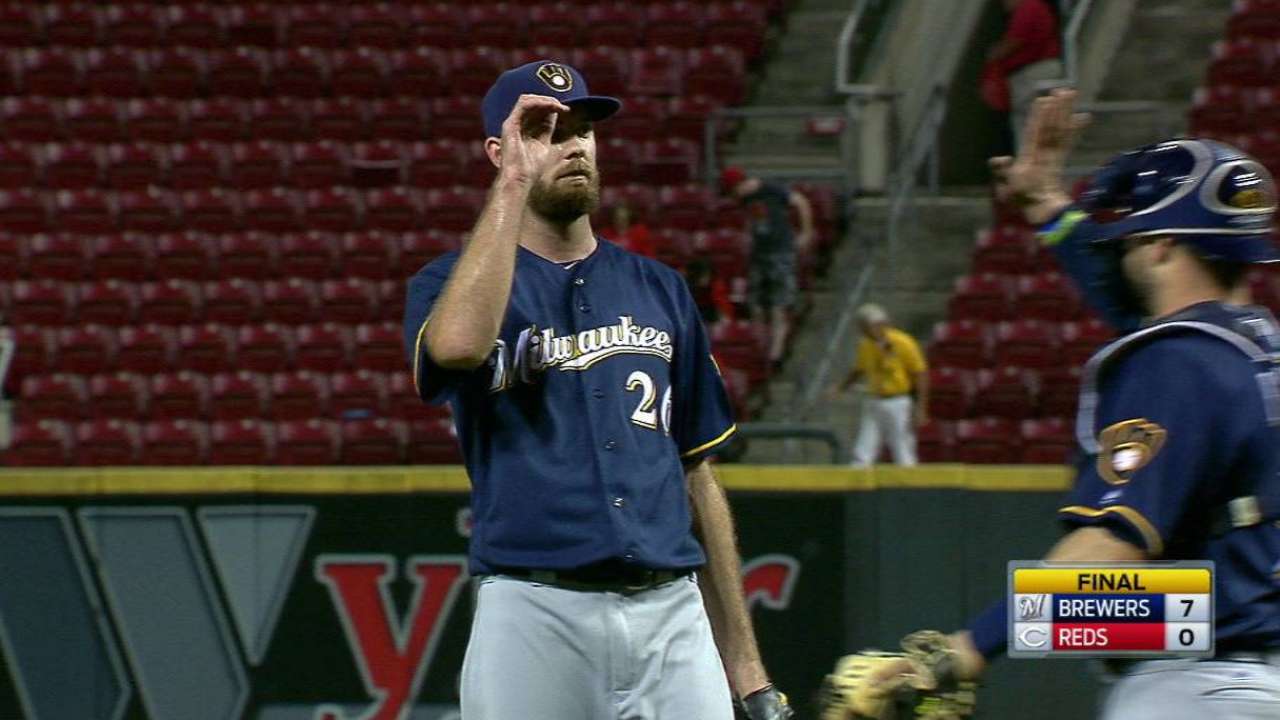 If the Brewers call up a pitcher from the Minors, the top 40-man roster option is former first-round Draft pick Taylor Jungmann, who logged a 3.06 ERA in 123 1/3 regular-season innings in the Minor Leagues this year and started Game 1 of the playoffs for Triple-A Colorado Springs.
Other potential options not already on the 40-man roster include 28-year-old Aaron Wilkerson, who went 11-4 with a 3.16 ERA for Double-A Biloxi before throwing seven hitless innings in Colorado Springs' Game 2 playoff win Thursday; or No. 11 Brewers prospect Freddy Peralta, 21, who finished the season at Biloxi. Both pitchers will have to be added to the 40-man roster by November, anyway, or be exposed to the Rule 5 Draft.
"Look, it's bad news. There's no way around that," Counsell said. "Jimmy had five or six more games this year, and those games we're going to have to find a different answer."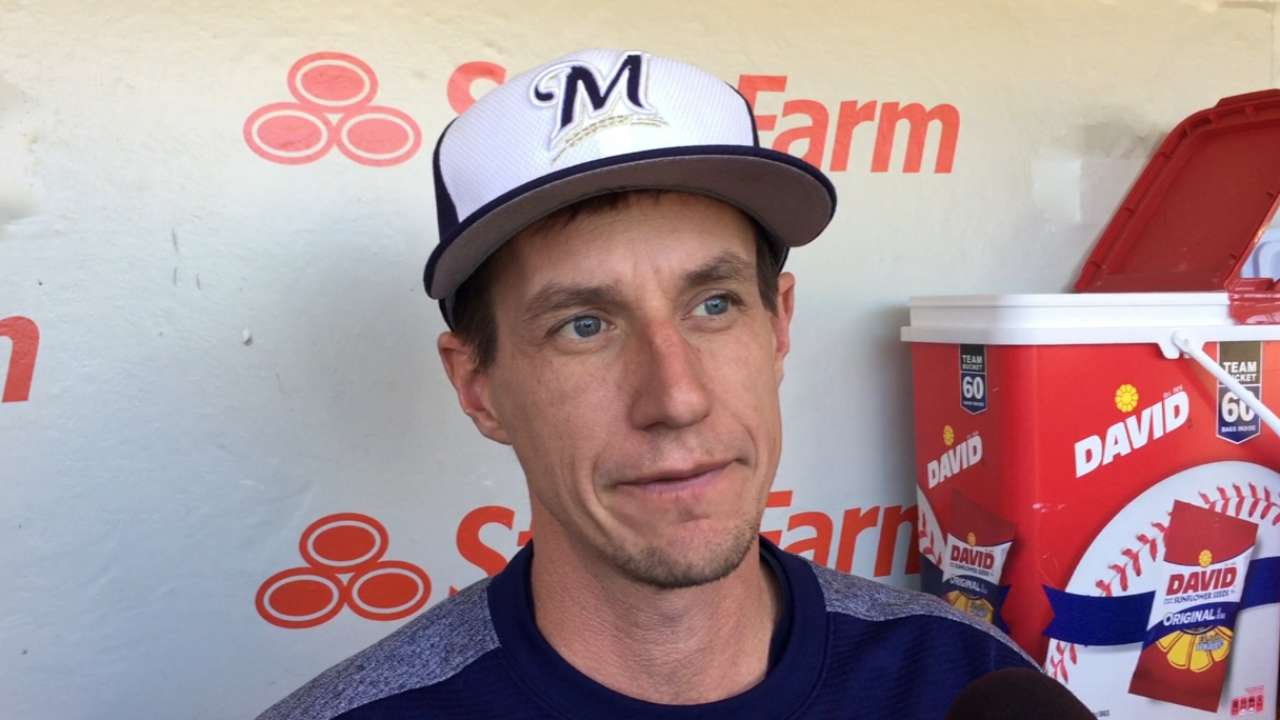 "First and foremost, I think we're all very disappointed for Jimmy," Stearns said. "From a team perspective, we've dealt with a lot of adversity all year. We certainly have confidence that our group is going to fight through this for the remainder of the season. Obviously, Jimmy has been a tremendously important part to this team, and there's no diminishing that, and there's no getting around that. But we have 20 or 21 games left in the regular season, and I'm confident we can have guys step up."
Adam McCalvy has covered the Brewers for MLB.com since 2001. Follow him on Twitter @AdamMcCalvy and like him on Facebook. This story was not subject to the approval of Major League Baseball or its clubs.