Tribe catches Astros, ties for AL's best mark
Historic streak has upended expectations that Houston would run away with best record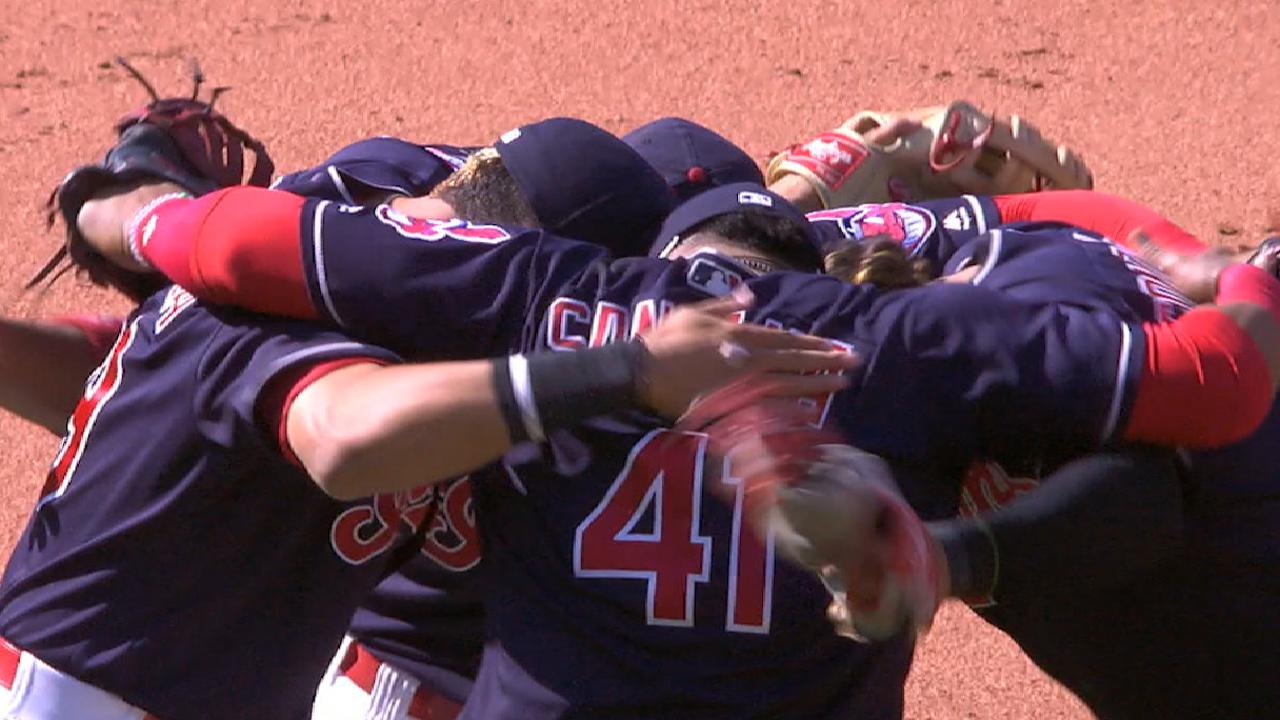 CLEVELAND -- Six weeks ago, catching the Astros seemed impossible. It was almost a foregone conclusion that Houston would run away with the American League's best record, and the best the Indians could do would be to jockey for seeding in the opposing AL Division Series.
The AL landscape has since changed dramatically. With their 4-2 win over the Orioles on Saturday afternoon, the Indians won their 17th consecutive game, joining the 2002 A's (20 consecutive victories) as the only teams in the Expansion Era (since 1961) to enjoy a streak at least that long. Cleveland is not only chasing down history, though. The Tribe and Astros are tied for the AL's best mark at 86-56 after Houston was swept in a doubleheader in Oakland.
If the teams were to end in a tie, Cleveland owns the tiebreaker.
"You see yourself creeping up on the top team in the AL," Indians starter Josh Tomlin said. "And you start to think about the advantages of having home-field."
A year ago, the Indians fell just short of the AL's best record, but they earned home-field for their postseason series and went 7-1 en route to a World Series berth. The idea of finishing this campaign with the most wins in the Junior Circuit seemed improbable until recently, courtesy of a second-half surge that has reached historic heights.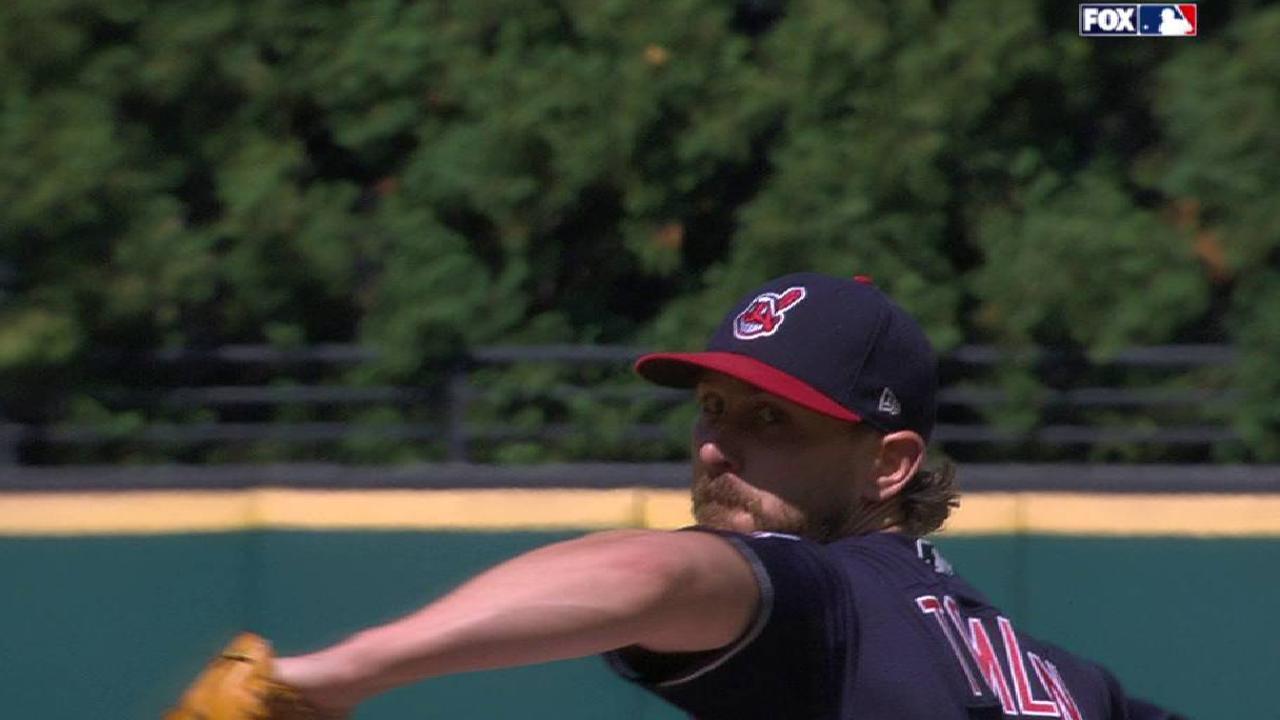 At one point, the AL West-leading Astros held a 14-game lead over the Indians in the standings, including as recently as July 22. Since that date, the Indians have rattled off 36 wins in 47 games, including becoming the seventh team on record to win at least 17 consecutive games. When the Indians' winning streak began, they were 7 1/2 games behind Houston in the AL race.
"I would say that is being more thought about than 17 in a row or what our record is since the All-Star break," Indians closer Cody Allen said. "We would love to have home-field advantage throughout. But, we can't control what they're doing. The only thing we can control is how we show up and how we prepare and go out and play baseball games. At the end of the day, the end of the regular season, we'll see where we stand."
That last comment from Allen mirrors the motto that manager Terry Francona leans on so often.
Francona reiterated it again after Saturday's victory.
"We just try to win the game we're playing," Francona said. "And I think if we do that well enough, you'll look up at the end and we'll be where we're supposed to."
Francona has been proud of the singular focus on display by his players of late.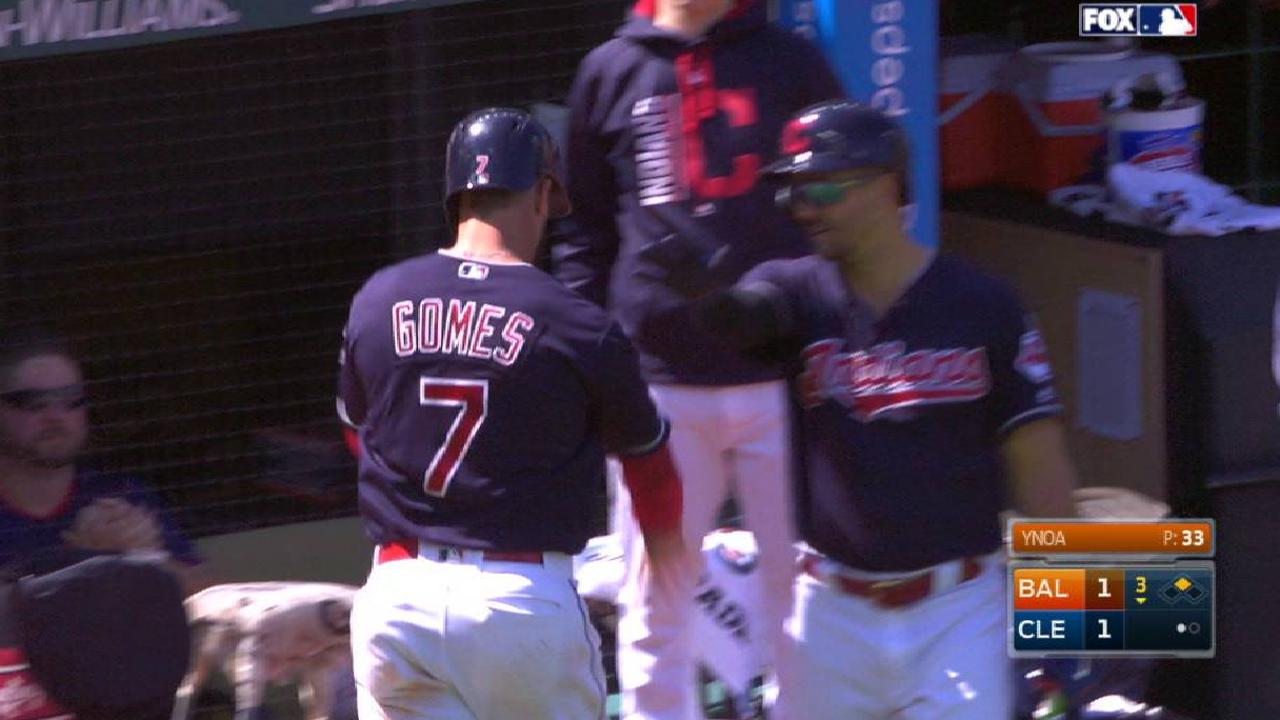 The Indians have not only won 17 games in a row, but they have overpowered the opposition in the process. Cleveland's pitching staff has posted a 1.76 ERA in 153 innings, and the Tribe has only trailed in four frames during that span. The Indians' offense has scored 118 runs, while piling up 85 extra-base hits and posting a .316/.395/.577 slash line. The rotation has gone 15-0 with a 1.89 ERA in 105 innings.
"We definitely know where we are in the standings and where we are behind Houston," Tomlin said before Houston's losses Saturday. "And we understand if we go out there and play our style of baseball and keep winning games, then we have a chance to catch them. That's what we want. That's ultimately what we want, to bring more games back to Cleveland and play here at our own field."
Jordan Bastian has covered the Indians for MLB.com since 2011, and previously covered the Blue Jays from 2006-10. Read his blog, Major League Bastian, follow him on Twitter @MLBastian and Facebook. This story was not subject to the approval of Major League Baseball or its clubs.