MLB.com Columnist
Richard Justice
Tribe has talent to sweep postseason awards
Ramirez, Kluber, Francona in conversation for BBWAA and Esurance nods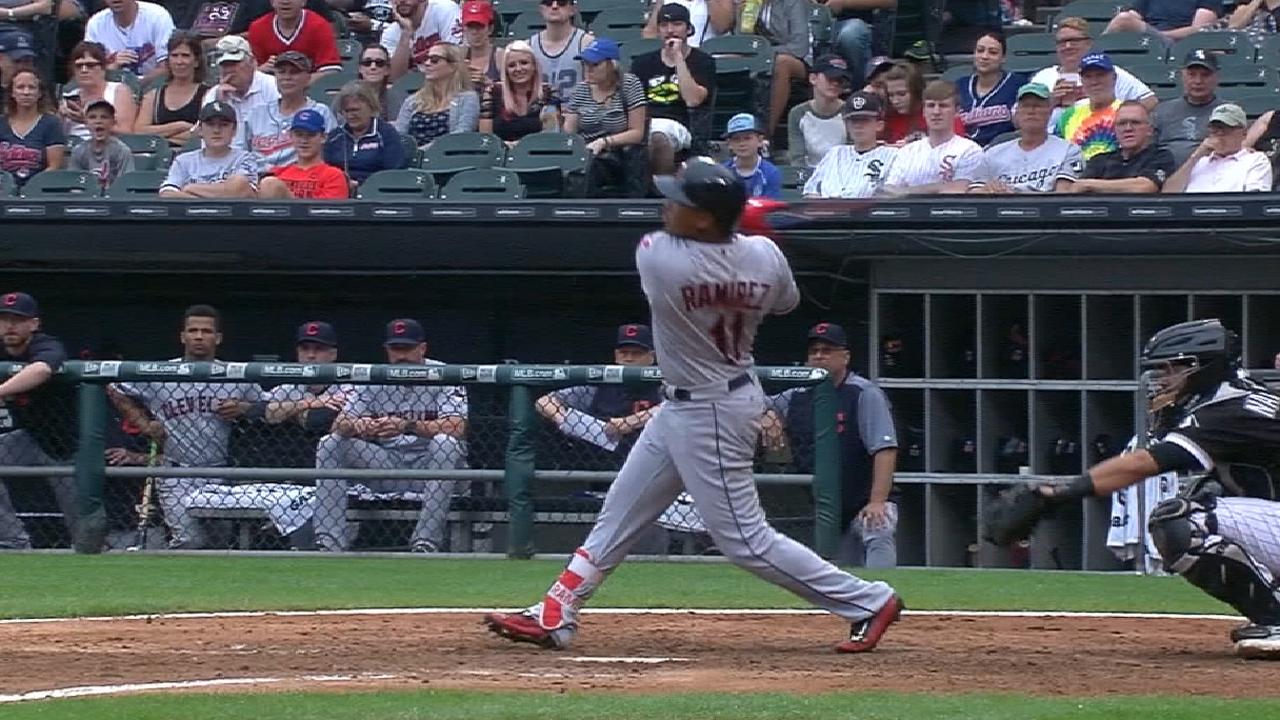 As an added bonus for all this winning, could the Indians also sweep the postseason awards? They're in the mix -- if not outright favorites --for the American League's Most Valuable Player Award (Jose Ramirez), Cy Young Award (Corey Kluber) and Manager of the Year (Terry Francona).
They're probably not a solid favorite in any of them -- these are voted on by the Baseball Writers' Association of America -- but this even being a legitimate topic of conversation tells you how good the Indians are: 17-0 since Aug. 24 and 26-4 since Aug. 10.
The Indians will also be major players in the Esurance MLB Awards that annually honor Major League Baseball's greatest achievements as part of an industry-wide balloting process that includes five groups, each of which accounts for 20 percent of the overall vote: media, front-office personnel, retired MLB players, fans at MLB.com and the Society for American Baseball Research (SABR) voters.
Esurance awards cover performances from Opening Day until the end of the postseason. Last year, the Indians were recognized for Best Defensive Player (Francisco Lindor), Best Play: Offense (Tyler Naquin), Best Trending Topic (Cubs-Indians World Series Game 7, shared with the Cubs), Best Manager (Francona), Best Major Leaguer: Postseason (Andrew Miller) and Best Postseason Moment (Rajai Davis).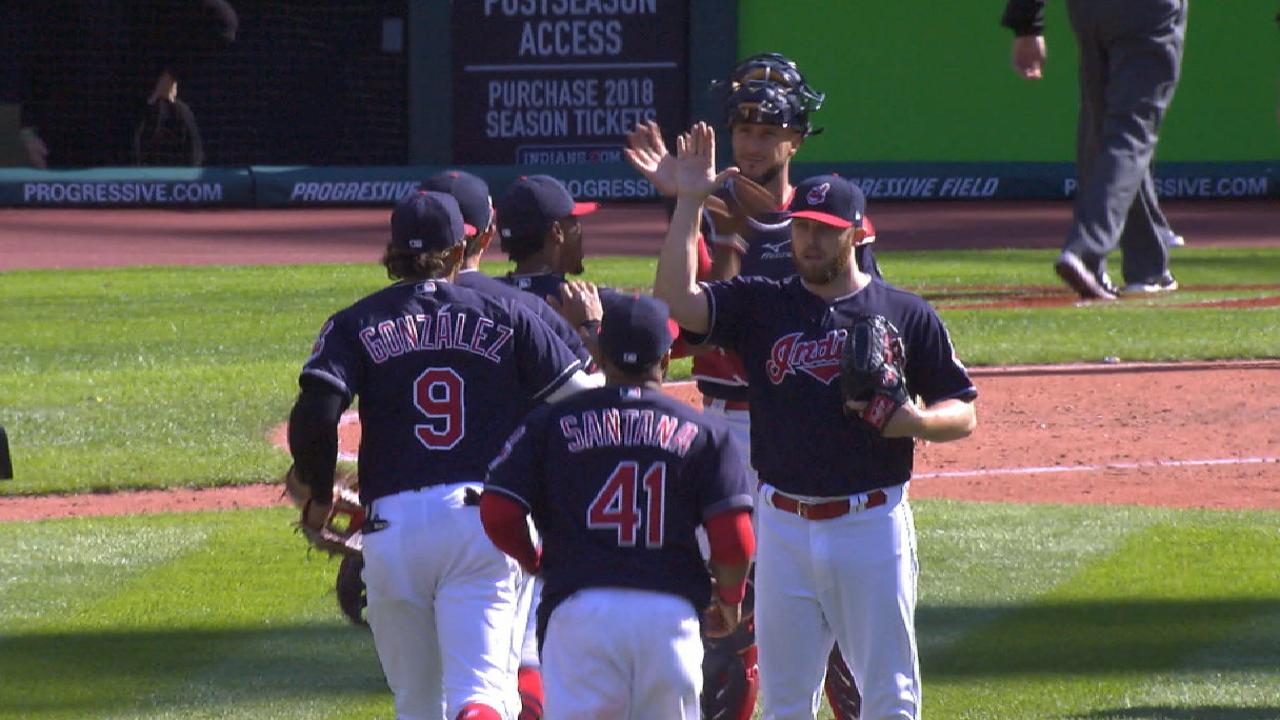 Okay, okay, we know that's not what Tribe fans have at the top of their to-do list.
When a team has a 17-game wining streak, the focus rightly is on winning a World Series. Besides, after co-starring in one of the greatest Fall Classics ever played, that would be the only really satisfying sequel. And isn't Cleveland an absolutely spectacular place to spend October?
Along the way, plenty of individuals deserve to get rewarded, as well. Here's how the Indians stack up:
MVP (BBWAA)
BEST MAJOR LEAGUER AND BEST HITTER (Esurance)
Indians top candidates: 3B Jose Ramirez (.926 OPS, 47 2B, 25 HR) and SS Francisco Lindor (.823 OPS, 35 2B, 28 HR).
Selling points: Ramirez has missed the past three games with a sore right wrist, which tells you how deep and how good this lineup is. Lindor has played himself into the MVP race, and 1B Carlos Santana and DH Edwin Encarnacion are part of a lineup that's scary good.
But Ramirez's numbers are off the charts, and he's up to third in AL WAR, just behind the Astros' Jose Altuve and the Yankees' Aaron Judge. He has a .400 batting average, 1.395 OPS and seven home runs in the 13 games he played during the 17-game streak. Ramirez was a surprise star of the 2016 AL champions, or as Francona put it: "He saved our butts."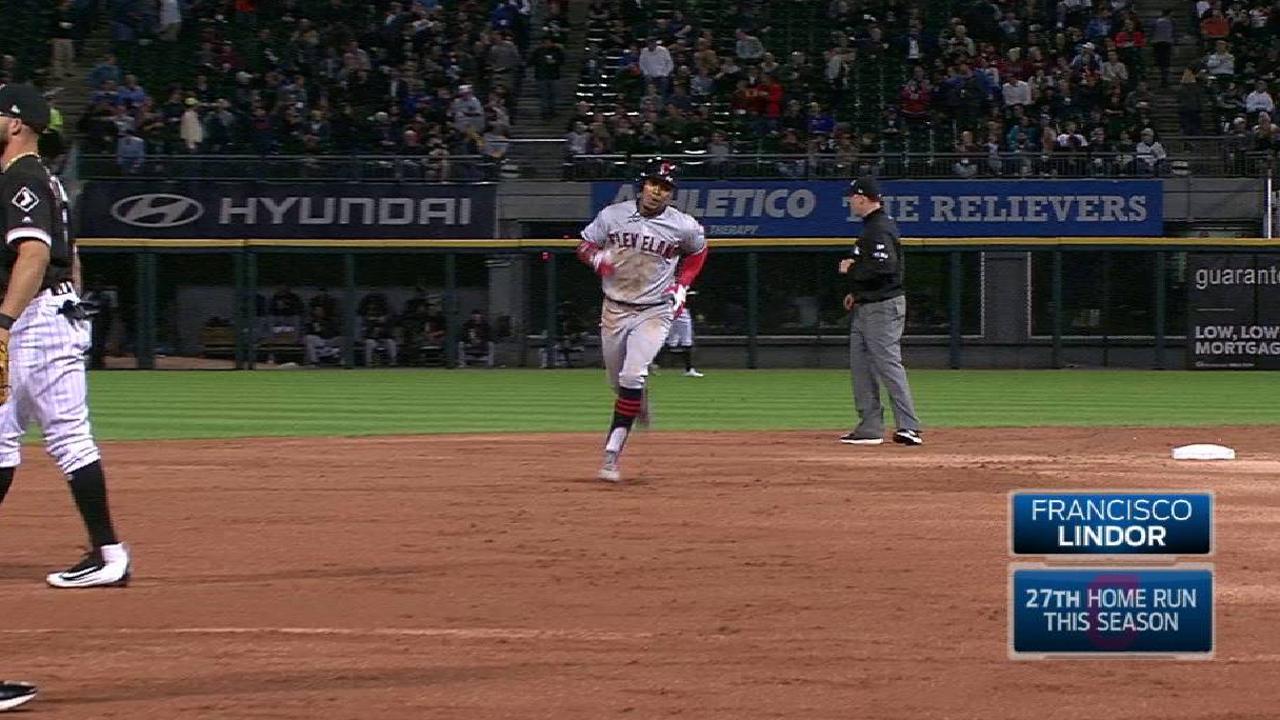 Altuve is the AL MVP favorite, and solidly so, as he closes in on a third AL batting championship. He leads the AL in WAR, wRC+, on-base percentage, hits and stolen bases. He begins play on Saturday trailing Judge, who was hitting .185 since the All-Star break, by seven points in OPS.
CY YOUNG AWARD (BBWAA)
BEST PITCHER (Esurance)
Indians top candidate: Corey Kluber, 15-4, 2.56 ERA, 0.88 WHIP.
Selling points: Has Kluber finally passed Boston's Chris Sale? The Tribe's ace has edged ahead in an array of statistical measuring sticks: ERA, WHIP, xFIP and batting average. Sale has pitched 14 more innings and has 35 more strikeouts.
Kluber's stretch run -- 7-1 with a 1.92 ERA -- could be the separator. He's averaging almost 7 2/3 innings a start and has allowed more than two runs just once. In Sale's past seven starts, he has a 4.57 ERA.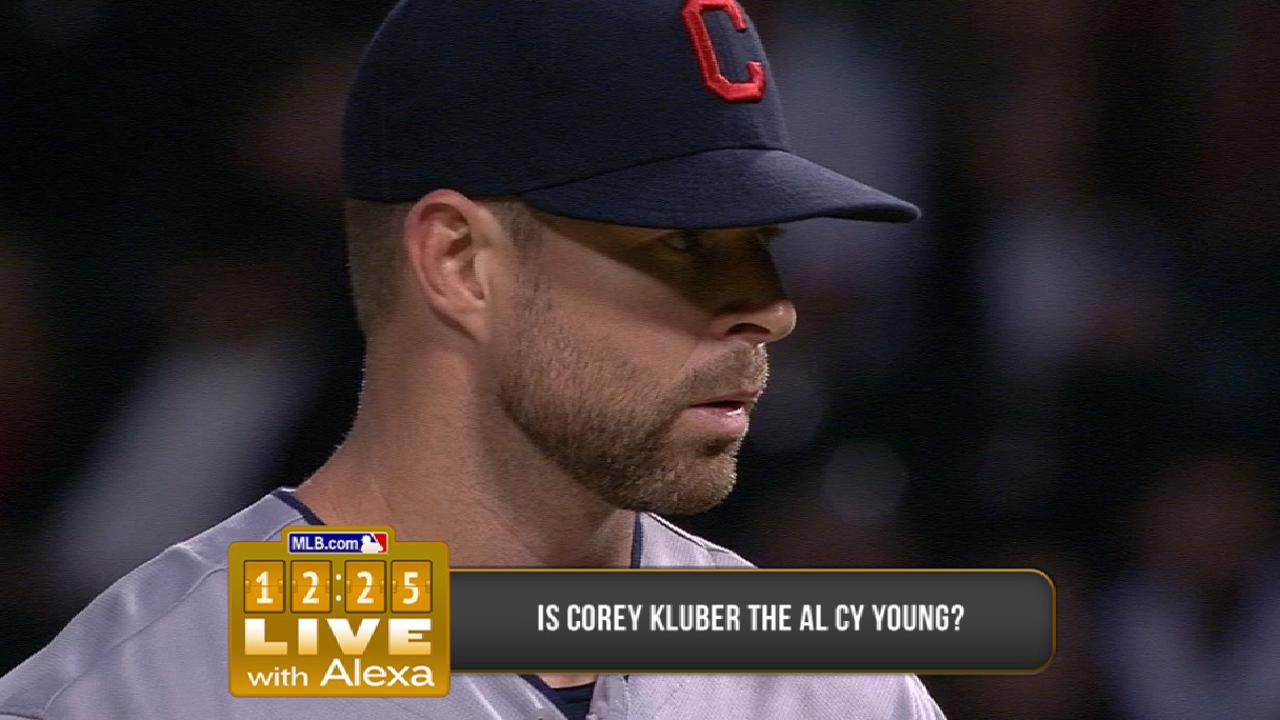 MANAGER OF THE YEAR (BBWAA)
BEST MANAGER (Esurance)
Francona could win the BBWAA award for the third time in five years and the Esurance award for the second straight year, which would be appropriate for a guy who didn't win once during eight seasons with the Red Sox, despite winning two World Series and crafting a Hall of Fame resume.
Francona has some serious competition from A.J. Hinch of the Astros, Paul Molitor of the Twins and Mike Scioscia of the Angels. Hinch's team has had the AL's best record for most of the season, while Molitor and Scioscia have done extraordinary work keeping their teams in contention.
ROOKIE OF THE YEAR (BBWAA)
BEST ROOKIE (Esurance)
Indians top candidate: Outfielder Bradley Zimmer (.699 OPS, 8 HRs).
Selling points: No need to waste your time. Zimmer has been a major contributor, especially in center field, where his defense is among the best in the game.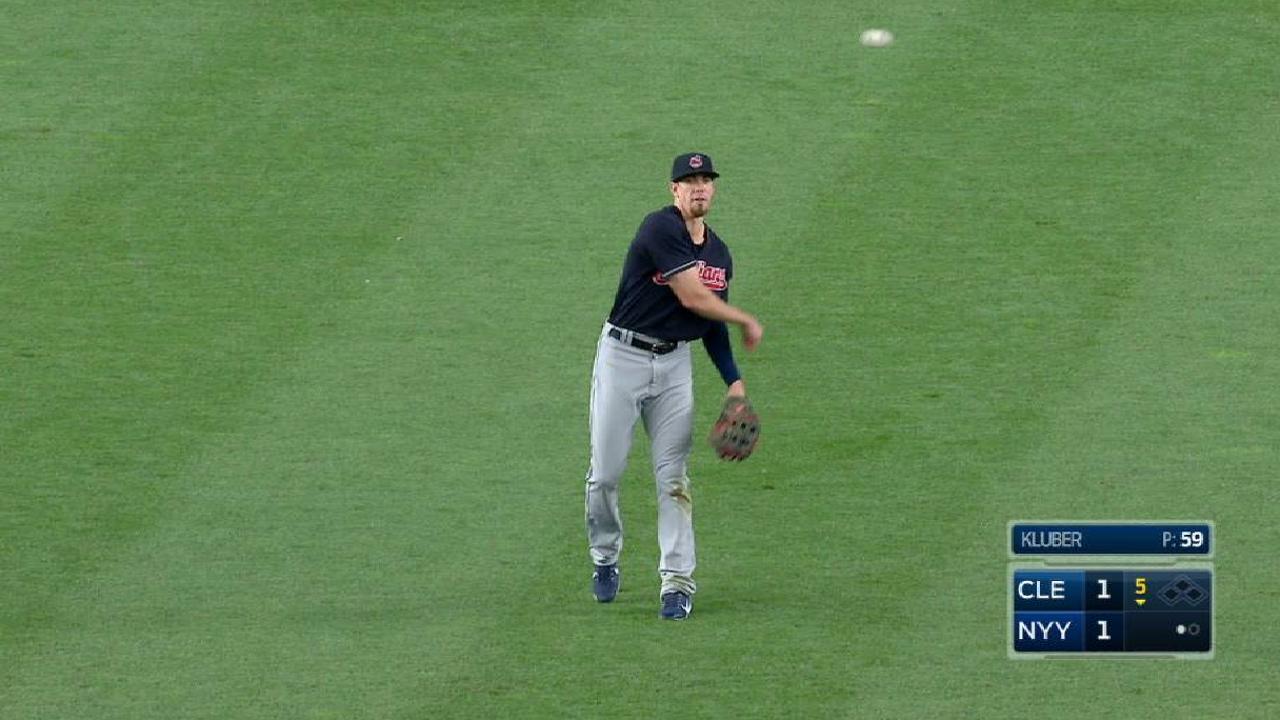 But he's not winning.
Judge (.977 OPS, 39 home runs) has this award locked up, regardless of what he does during these final three weeks. There's plenty of competition for second place -- Baltimore's Trey Mancini, Houston's Yuli Gurriel -- but that's where the race is at this point.
BEST DEFENSIVE PLAYER (Esurance)
Indians top candidate: Lindor
Selling points: He was the 2016 winner and has had another outstanding season. However, Angels shortstop Andrelton Simmons might just be the best defensive player in the game. Nationals third baseman Anthony Rendon is also in the conversation.
Richard Justice has been a reporter for MLB.com since 2011. Read his columns and follow him on Twitter at @RichardJustice This story was not subject to the approval of Major League Baseball or its clubs. This story was not subject to the approval of Major League Baseball or its clubs.