Versatile Urshela offers Tribe roster options
Slick-fielding infielder makes first pro start at second base on Saturday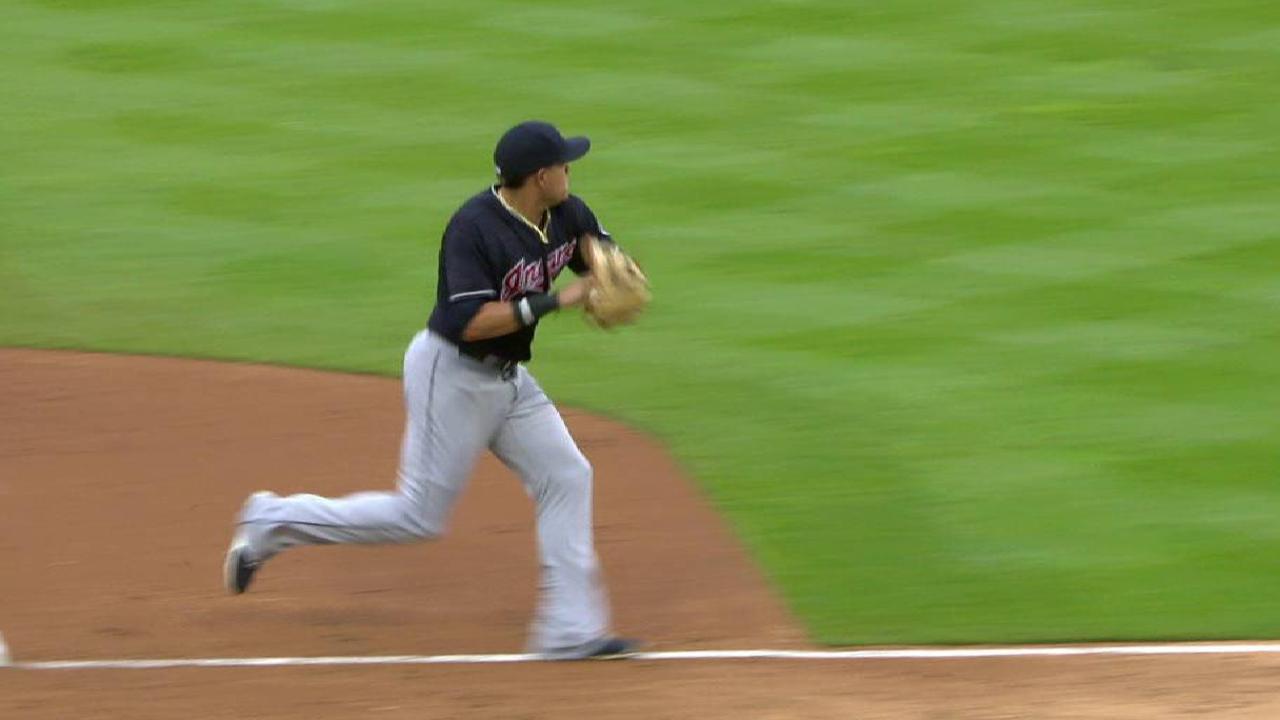 CLEVELAND -- As the Indians march closer to their second American League Central crown, they are also inching toward some interesting decisions. Cleveland will have to weigh the surplus of options available while piecing together a roster for the postseason.
On Saturday, with infielder Jose Ramirez sidelined for a third straight game due to a sore right wrist, and second baseman Jason Kipnis still on the disabled list with a right hamstring injury, Indians manager Terry Francona was able to do a bit of experimenting. Giovanny Urshela, who is a third baseman by trade, got the start at second for the Tribe's afternoon tilt against the Orioles.
Defensively, there is little question that Urshela can handle that type of assignment.
"They've done a good job," Francona said of the younger players on Cleveland's roster. "And the fact that they catch the ball really helps. I think it's kind of a unique thing that so many of the young players are so good defensively."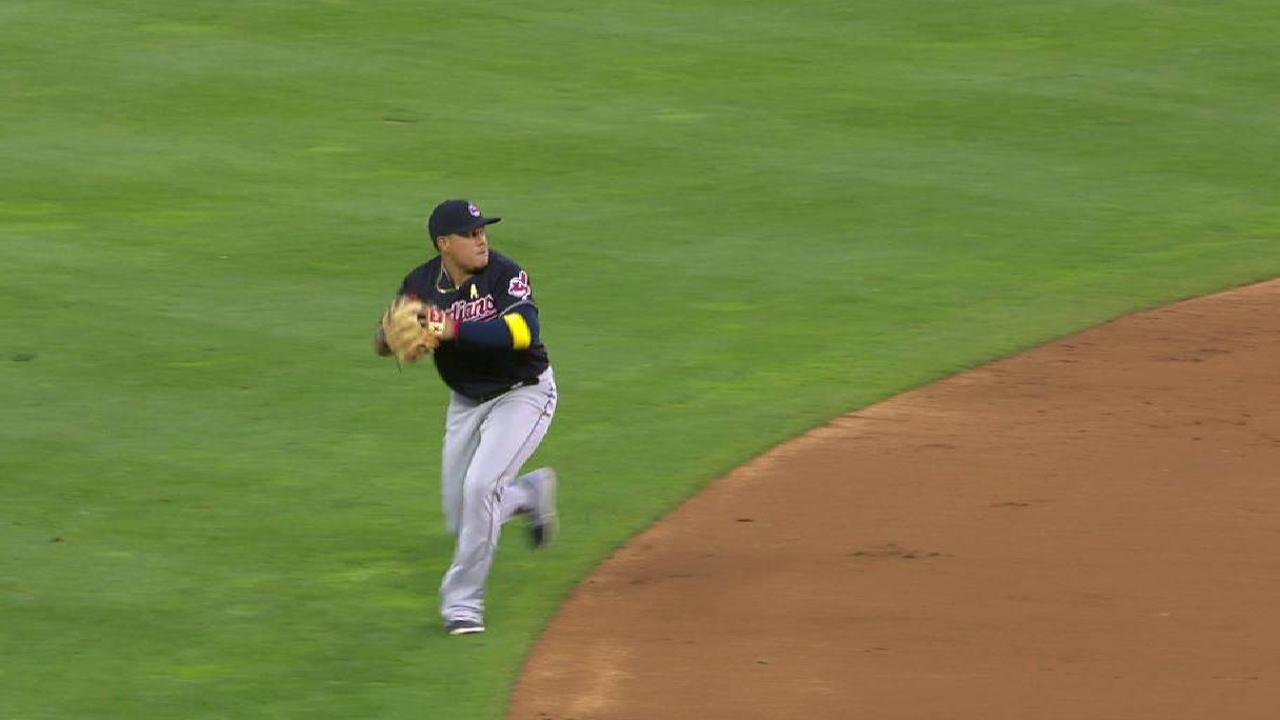 Ramirez has bounced between second and third base this year, depending on Kipnis' availability. When Ramirez has filled in at second, Urshela has been the main option for third base, where he is an elite defender. Francona has also leaned on the versatile Erik Gonzalez, who plays a plus second base, while also offering depth at shortstop and third.
Prior to Saturday, Urshela had never played second base in the Majors or Minors. At third, he currently ranks third in the Majors with a plus-15.8 UZR/150, among players with at least 250 innings at the position. Urshela has also filled in as a backup for shortstop. If he can handle second base as well, that just gives Francona one more scenario to consider.
Kipnis has been doing some baseball activities and has advanced to running drills, but it is still unclear when the second baseman will be cleared to return. Ramirez's wrist injury is not considered serious, and Francona said Friday that he should be back in the lineup soon.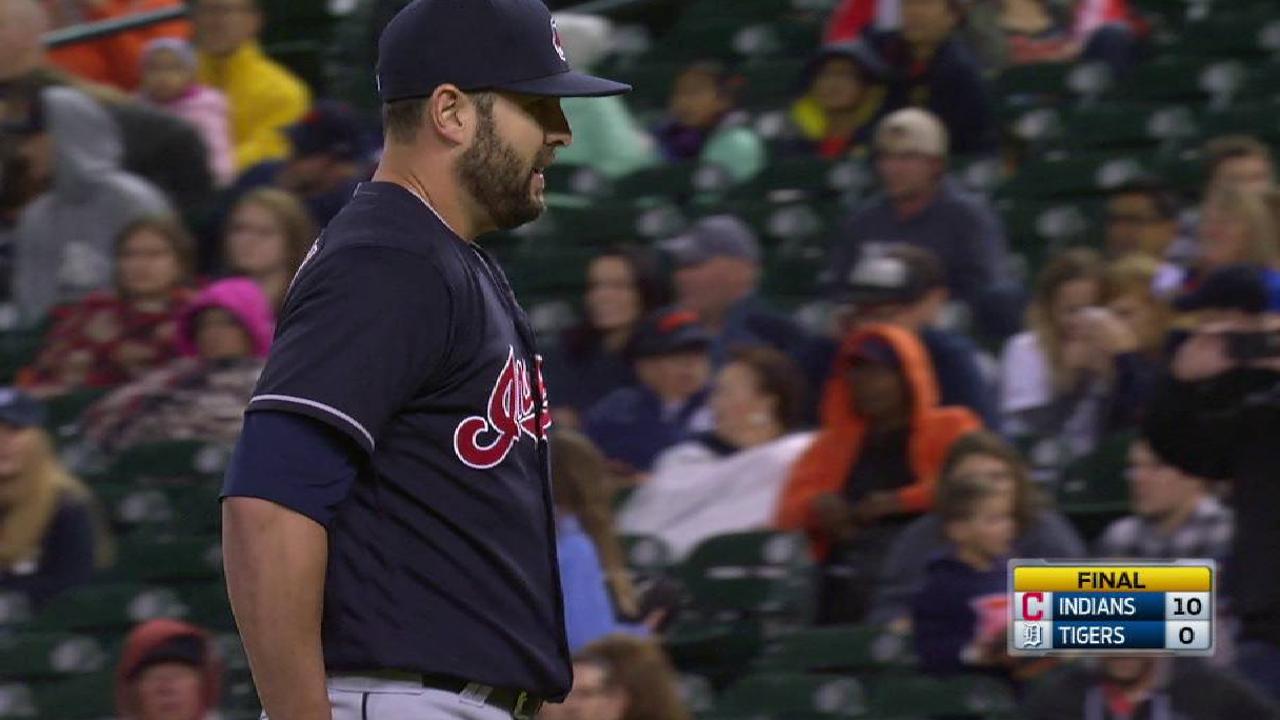 Francona has also been able to use his younger infielders late-inning replacements, along with rookie center fielders Greg Allen and Bradley Zimmer. For example, if Yandy Diaz gets a start at third base to help boost the lineup, Francona can swap in Urshela or Gonzalez late in games to improve the defense. Similarly, Zimmer and Allen can be used in late-inning situations to help strengthen the outfield defense.
"You don't hold your breath when you put them in a game," Francona said ."You know they're going to catch the ball, which is kind of unique."
Jordan Bastian has covered the Indians for MLB.com since 2011, and previously covered the Blue Jays from 2006-10. Read his blog, Major League Bastian, follow him on Twitter @MLBastian and Facebook. This story was not subject to the approval of Major League Baseball or its clubs.