Baker: Getting Werth healthy is priority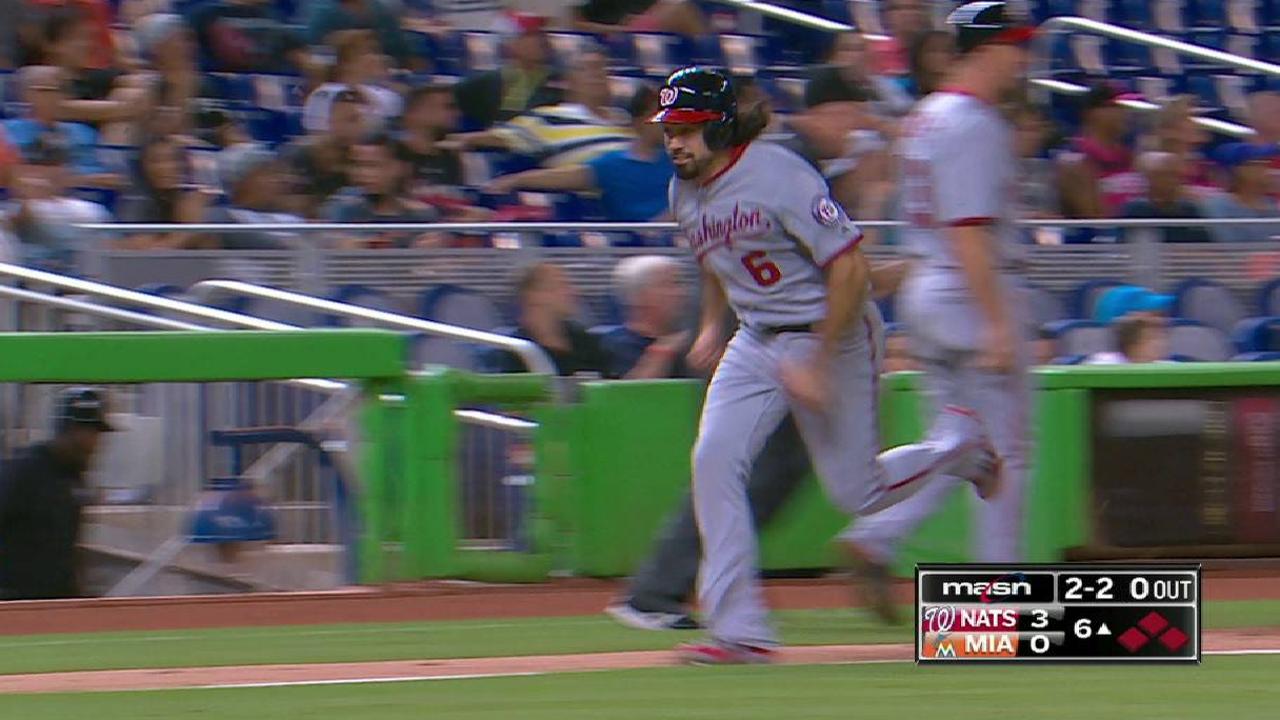 WASHINGTON -- As the Nationals inch closer to securing their fourth National League East title in six seasons, manager Dusty Baker wants things largely to remain the same. But there comes a balance when deciding whether to utilize certain players and rest others.
Left fielder Jayson Werth has missed the past two games with a shoulder injury. After being hit by a pitch during his rehab assignment, the 15-year veteran is still feeling soreness where he was struck.
Rather than pushing the 38-year-old, Baker plans to rest him through the club's off-day on Monday. The extra rest, Baker believes, is of higher priority right now for Werth, who is hitless in his past 20 at-bats.
"I need to know when to space guys and put them in situations where they're most likely to succeed," Baker said. "We want [Werth] to get well. We feel like that's more important than for him to play to get his timing, because if you're not well, timing doesn't do anything. It just creates bad habits."
Baker speaks with Werth daily, the Nationals' skipper says, and the two decided to let the starting outfielder rest through the weekend. They plan to reevaluate him prior to Tuesday's series opener versus the Braves.
"You prefer to throw your main horses," Baker says, "But it doesn't always work out like that."
Exactly three weeks ago, the Nationals trailed the Dodgers by 14 1/2 games for the NL's best record. Washington, 35-18 since the All-Star break entering Saturday's game vs. the Phillies, found itself just five games behind Los Angeles prior to Saturday's games.
Baker said his intention is to start "the youngsters" for Sunday's series finale against the Phillies. He added he wants to be strategic about rewarding lineup mainstays Ryan Zimmerman, Anthony Rendon and Daniel Murphy with rest days throughout the stretch run.
At the same time, Baker doesn't want his club to take its foot off the gas pedal.
"There's still time to win as many games as we can, because a month ago people thought catching the Dodgers was an impossibility," Baker said. "Now, we're a lot closer than we were before. Plus, they're coming in here for three days [beginning Friday]."
Oliver Macklin is a reporter for MLB.com based in Washington, D.C. Follow him on Twitter at @OMacklinMLB. This story was not subject to the approval of Major League Baseball or its clubs.