Lyles earns first win of '17 in 2nd start with SD
Right-hander optimistic after being given opportunity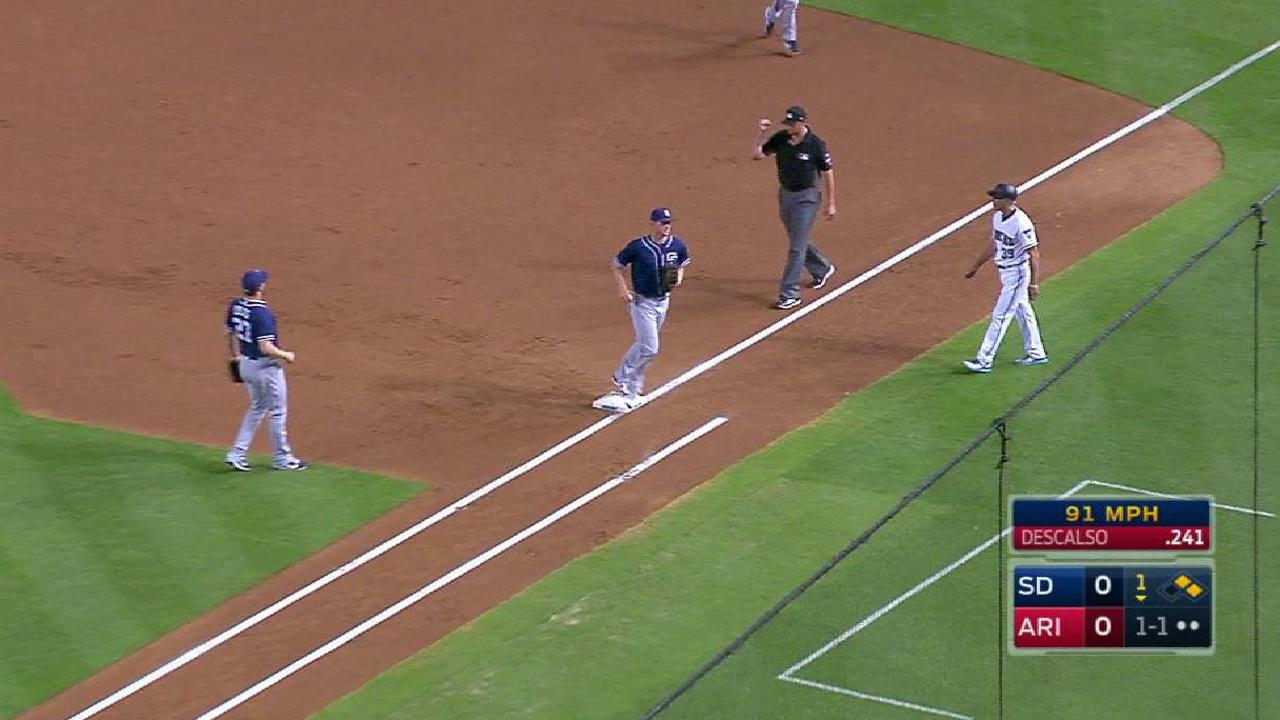 PHOENIX -- It's been a long season for Padres right-hander Jordan Lyles, but now it has a chance to end on a very high note.
Released by the Rockies on Aug. 1 and signed by the Padres a week later, Lyles spent a month in the Minors trying to regain his form. He hadn't won a game for almost exactly a calendar year. Until Friday night at Chase Field.
"I don't think the year has played out the way he designed it," manager Andy Green said after his Padres held on to defeat the D-backs, 10-6. "But he can still make the most of it at this point in time and put himself in a good position for next year."
Green could say the same thing for the 64-78 Padres, who won for only second time in seven tries at Chase this season, after taking an 8-0 lead. They are 5-12 in Phoenix against the D-backs the past two seasons.
Lyles lasted into the sixth, when after 93 pitches, he ran out of gas. Still, his five innings of six-hit, four-run pitching with no walks and six strikeouts was enough to end Arizona's franchise-record winning streak at 13 games. He also had a big two-run, bases-loaded single that sent the Padres off to a six-run fourth inning.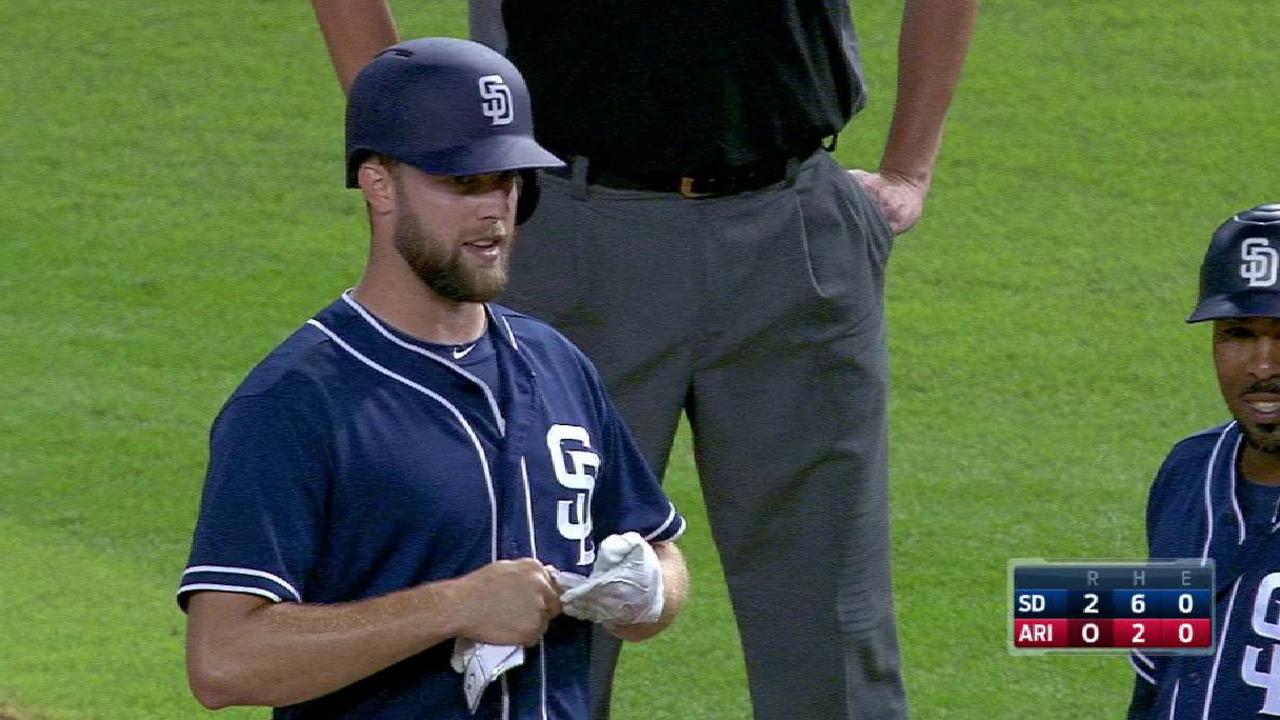 The D-backs still have a six-game lead on the Rockies in the race for the National League's first Wild Card spot. The Padres are just trying to figure things out.
It was only Lyles' second start for the Padres and Green wouldn't commit to giving him another, even with just 20 games to go in the season.
"I think that's something we'll consider moving forward," Green said. "We've kind of been non-committal with our rotation. We'll keep talking about that. We've got six guys in the rotation. Right now, we've got two days off coming up. We'll continue to map out what we've got going. We don't move past the next number of starts. We just don't operate that way."
Lyles' last win came as a reliever for the Rockies over the Giants on Sept. 7, 2016. His last win as a starter was April 18, 2016, over the Reds in Cincinnati.
The Padres converted Lyles back to a starter. He made five starts for Triple-A El Paso and was 1-1 with a 4.50 ERA. The Padres have used 12 starters this year. Just add Lyles to the list.
Yes, it's been a tough year and not the way Lyles would have designed it.
"I didn't pitch in too many winning ballgames with my previous team," Lyles said. "But since my first outing with this team, I've said it's great to be starting again, starting off the games and trying to get deep into games. I'm looking forward to my next outing, getting up to 100-and-some pitches. And doing a little bit of zoning in and fastball command in the later innings."
Barry M. Bloom is a national reporter for MLB.com and writes an MLBlog, Boomskie on Baseball. Follow @boomskie on Twitter. This story was not subject to the approval of Major League Baseball or its clubs.