Leake able to overcome another slow start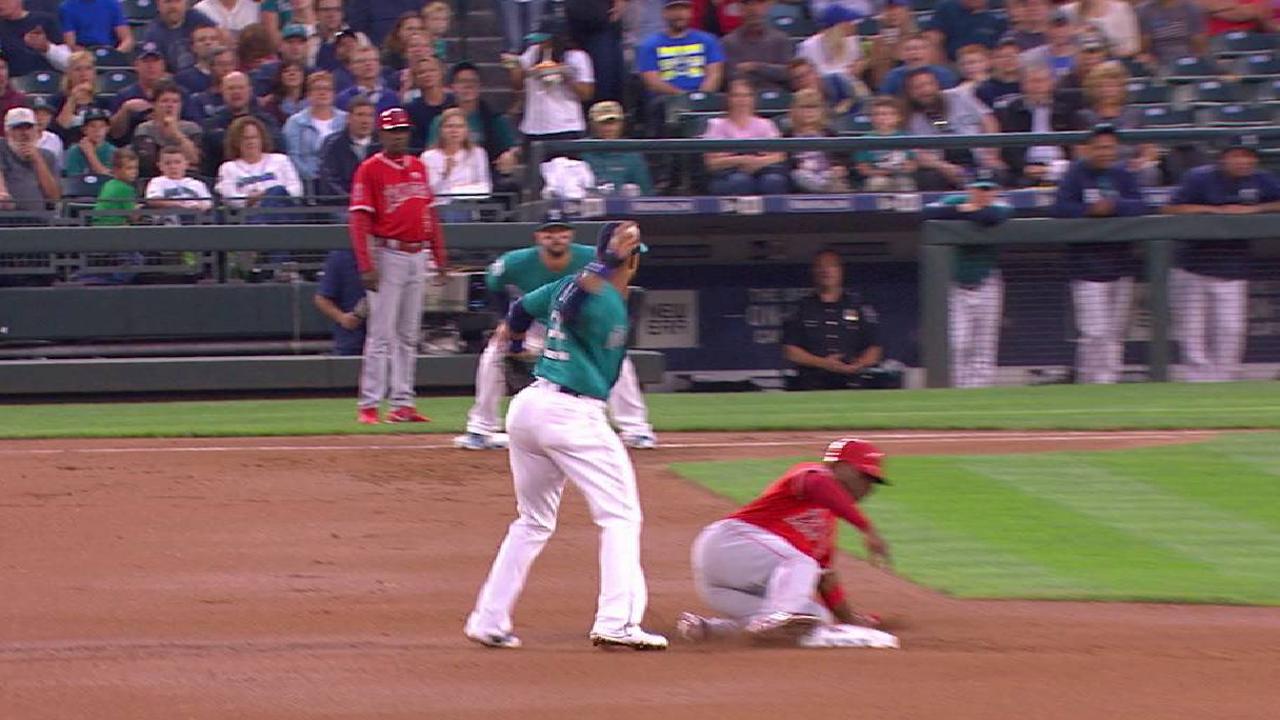 SEATTLE -- Mike Leake isn't a huge fan of giving up three straight hits to open a game and falling behind 2-0 before his team even comes to the plate, but it's a formula that somehow has worked in his first two starts with his new club.
Call it the 'Stop Leake' approach, with the 29-year-old right-hander recovering quickly and throwing enough zeroes after that to put his team in position for wins. Leake held the Angels to just an unearned run over the rest of his six-inning outing in a 4-3 win on Friday, as the Mariners snapped a three-game losing streak.
In his debut with Seattle last week against the A's, Leake wound up throwing seven innings of two-run ball after his inauspicious start.
"Seriously, we're going to have to get away from that," Leake said of the bumpy beginning. "But it was a good all-around game and fun to be a part of."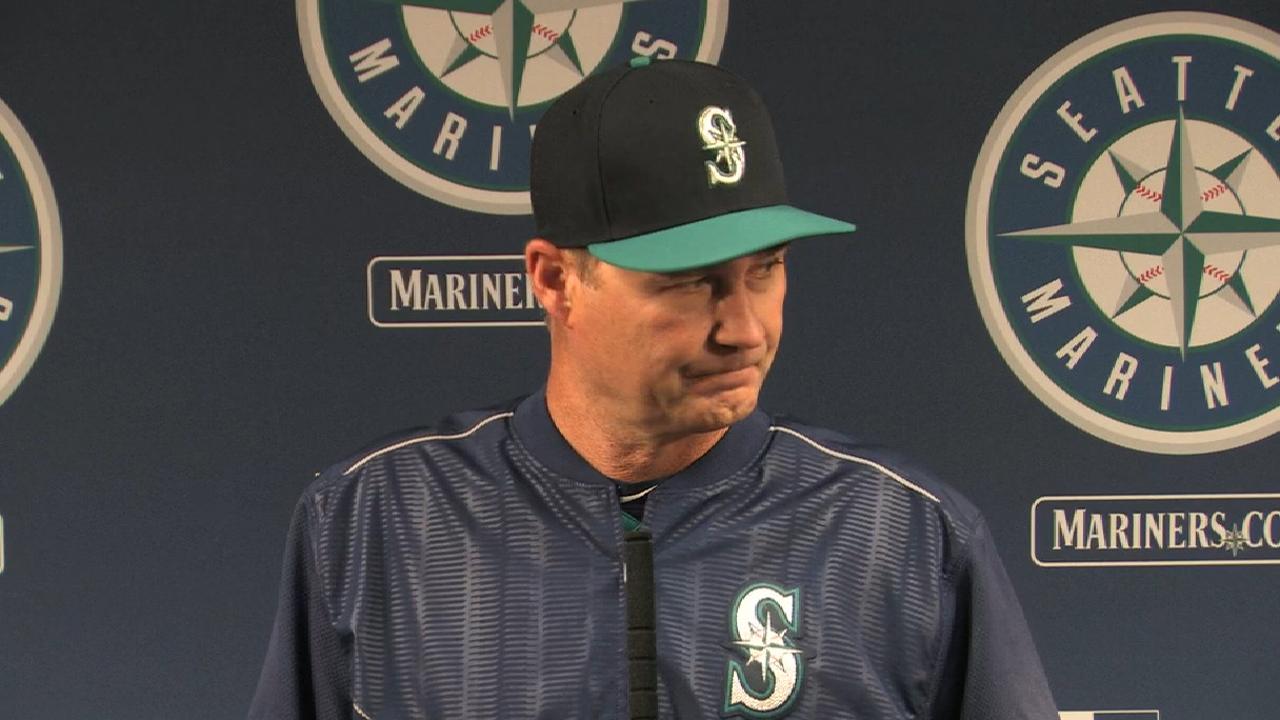 Manager Scott Servais likes the end result, but acknowledged the path has been unique.
"I guess we're going to spot them two runs in the first inning all the time when Mike Leake pitches," he said. "Again, you look up and they're kind of on him early. He made some nice adjustments and got on a nice roll."
And in the process, the newly acquired right-hander showed his skipper something as he improved to 2-0 with a 2.77 ERA with Seattle after enduring some midseason struggles in St. Louis that puts his overall mark at 9-12 with a 4.10 ERA.
"He's a pro," said Servais. "There's no panic. He knew he got a couple balls up and didn't get them where he wanted. It was just ironic how it was exactly like the last outing. I was like, 'Woah.' But he righted the ship."
Leake gave up a single to Brandon Phillips, a double to Mike Trout and a two-run base hit by Justin Upton -- all on sharply hit balls -- before getting Albert Pujols on a double-play grounder and retiring Kole Calhoun on a fly out to right.
Leake then proceeded to record 14 straight outs before a two-out single by C.J. Cron in the fifth. The unearned run came after a passed ball on catcher Mike Zunino in the sixth allowed Upton to score after he and Pujols hit back-to-back singles.
"It was probably a combination of loosening up and getting going and then just attacking guys a little better," Leake said of his turnaround. "I'll definitely have to do a better job of that."
Trout said Leake was impressive once he got going.
"He was mixing up a lot of pitches," said Trout, who finished 1-for-4. "Starting us off slow and his sinker was good tonight. We couldn't just pick up one pitch. He was throwing everything, just keeping us off-balance."
And Leake acknowledged a leaping catch by Ben Gamel to rob Brandon Phillips of a home run in the top of the sixth loomed large as well.
"That could have changed the game," he said. "It was a big-time catch at a good time."
Greg Johns has covered the Mariners since 1997, and for MLB.com since 2011. Follow him on Twitter @GregJohnsMLB This story was not subject to the approval of Major League Baseball or its clubs.