Tanaka's pitches fall 'flat' at inopportune times
Yanks righty K's 7, but scuffles with runners on and relinquishes lead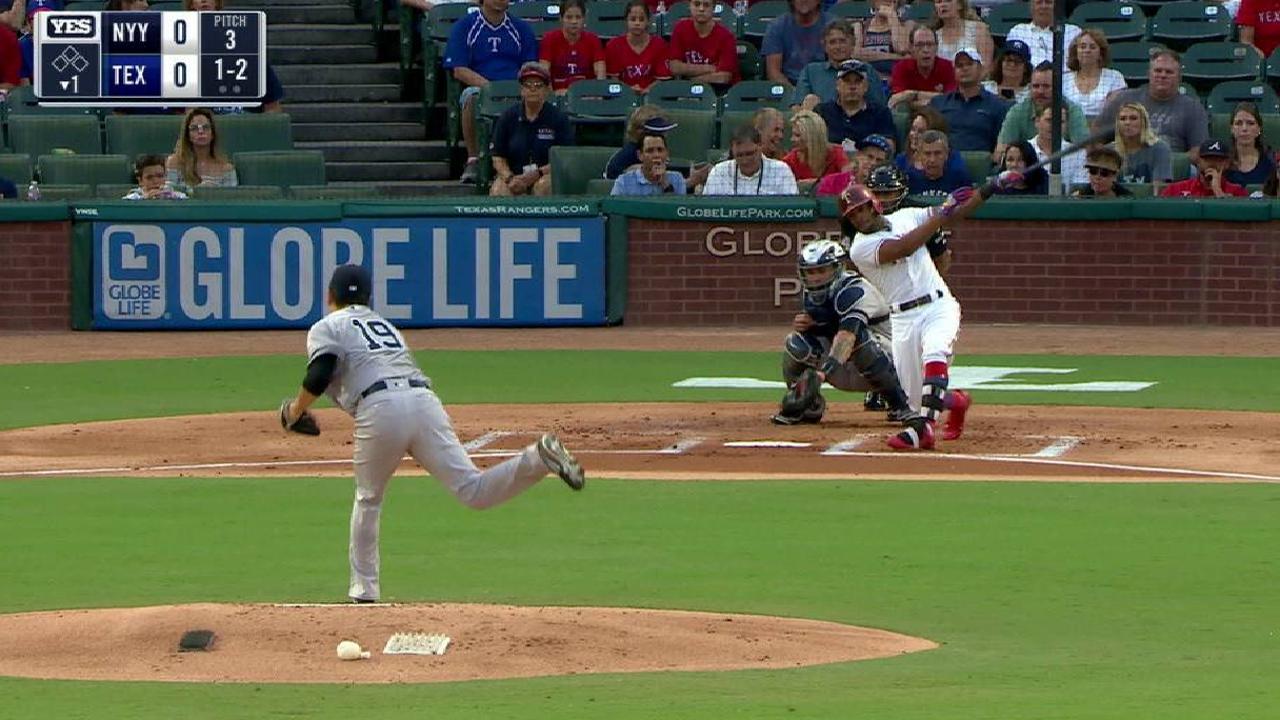 ARLINGTON -- Glancing at a box score and seeing the starting pitcher with seven strikeouts and no walks would usually imply they were in control.
And for the most part, Masahiro Tanaka was on Friday night in an 11-5 loss to the Rangers. But when he let baserunners get on, he struggled. Even though the Yankees spotted him a 4-0 lead in the second, Tanaka couldn't get through the fifth -- he surrendered as many runs against the Rangers as he had in his previous four starts combined.
There wasn't anything glaringly obvious that would've indicated he'd have ace-level stuff for one at-bat only to serve up batting practice the next. The best guess the Yankees had was that his slider and splitter lost their movement.
"His slider and split kind of went flat, I think," Yankees manager Joe Girardi said. "Early in the game I actually thought it was pretty good. He made a couple mistakes with some fastballs and gave up some ground-ball hits, but the fifth inning, it just kind of went away from him, and that's why we got him out."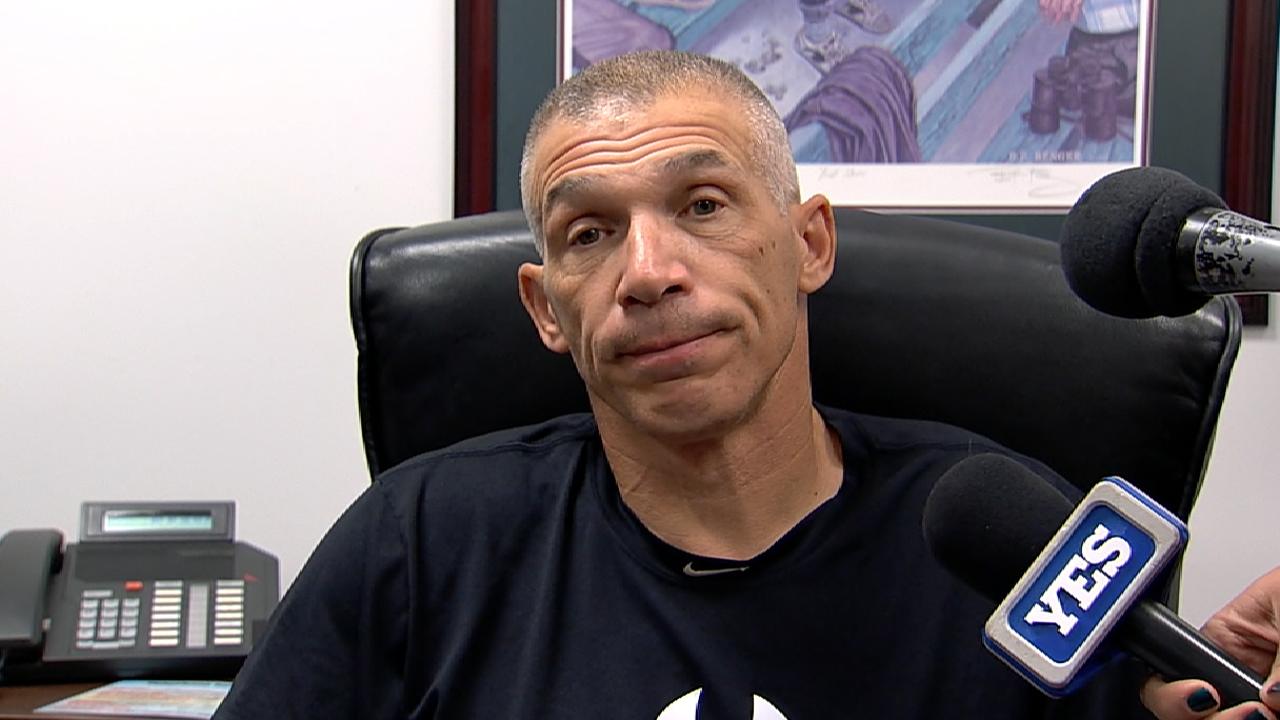 Tanaka wasn't too sure of why it happened, either. Maybe it was because his pitches lost their bite, or maybe it was just a matter of being imprecise with his pitch location. Either way, he was lifted with no outs in the fifth.
"It did go flat a little bit, I think. You try to be perfect, but you can't be," Tanaka said. "I think I was missing some of the spots, and even if some of the balls were flat, if I was making my pitches and hitting my spots, then the results might've been different."
The Yankees need Tanaka to be consistent, and he had been in his last handful of starts. Before Friday's loss, he had completed seven innings and allowed three or fewer runs in three straight starts. But especially now, as the schedule churns to the middle of September, they can ill-afford slipups. The Yankees are just 1 1/2 games up on the Twins for the first American League Wild Card spot and 4 1/2 back of the Red Sox in the AL East.
"You feel pretty good about [Tanaka starting] when you're in that situation," Girardi said. "Again, they grinded out some at-bats and got some key hits and knocked him out, and they took over the game. The way he's been throwing, you expect him to keep dealing like he has been."
Sam Butler is a reporter for MLB.com based in Arlington and covered the Yankees on Friday. This story was not subject to the approval of Major League Baseball or its clubs.