Clevinger, Tribe add zeros to historic ledger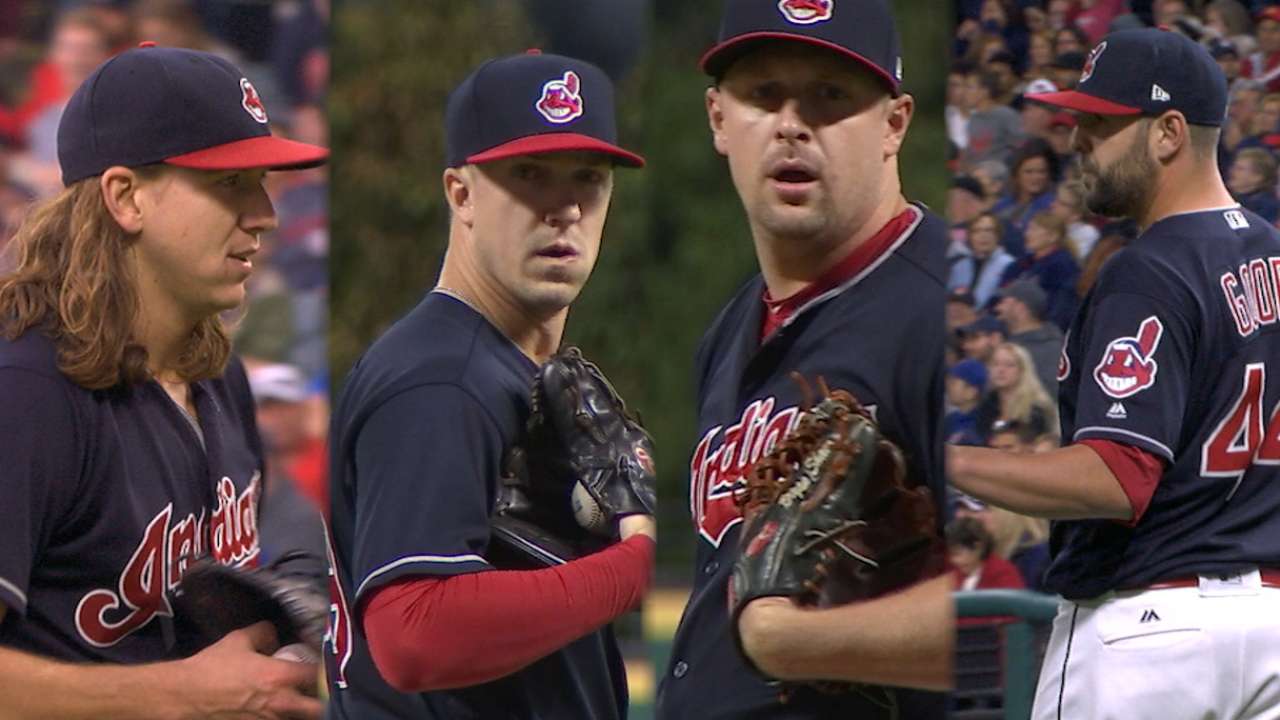 CLEVELAND -- If Mike Clevinger was feeling any nerves before his start on Friday night, the pitcher certainly did not show it. He strolled the Indians' clubhouse wearing a fuzzy blue robe, gifted to Clevinger by Francisco Lindor. At one point, the starter yawned wide as he made his way to his locker.
No, this Indians team does not seem to be experiencing any heightened pressure due to the franchise-record winning streak that has now reached 16 games. In a 5-0 victory over the Orioles, Clevinger helped guide the way to the win column with six shutout innings, helping Cleveland become only the 10th team in history to win at least 16 consecutive games within the confines of one season.
"You try not to think too much about the streak," Clevinger said. "Your eyes are still set on the same goals that we first started out with."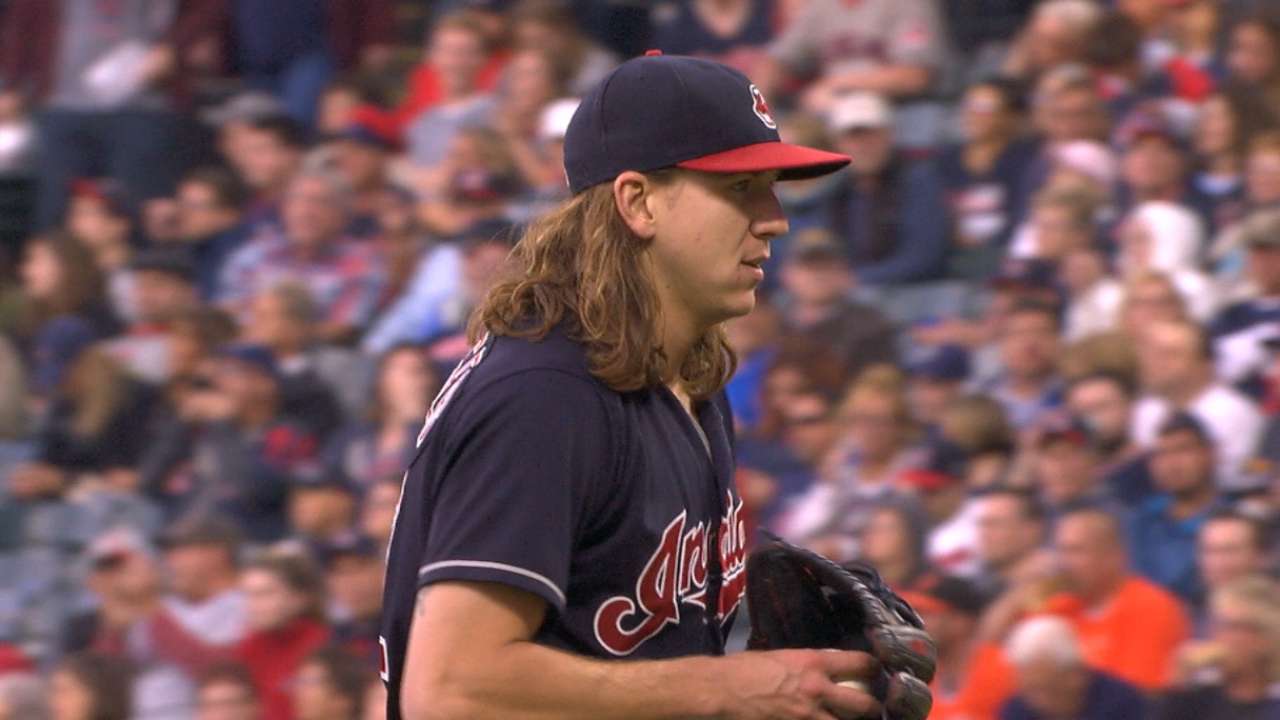 That goal remains to win the World Series, and this winning streak has the Tribe in a great position to claim its second straight American League Central crown to chase that dream. Powered by what is shaping up to be an all-time great pitching staff, the Indians have joined the 2002 A's (an AL-record 20 straight wins) and the 1977 Royals (16) as the only teams in the Expansion Era (since 1961) to have a winning streak of 16 or more games.
Over the course of the past 16 wins, the Indians' pitching staff as a whole has fashioned a 1.75 ERA in 144 innings. The rotation has gone 14-0 with a 1.80 ERA in 100 innings, while the bullpen has backed that up with a 1.64 ERA in its 44 frames. Throughout the second half, and especially over the past six weeks, Cleveland's staff has emerged as the best in baseball from top to bottom.
"They're leading the league in starting pitching and relief pitching," Orioles manager Buck Showalter said. "You know that runs are going to come at a premium."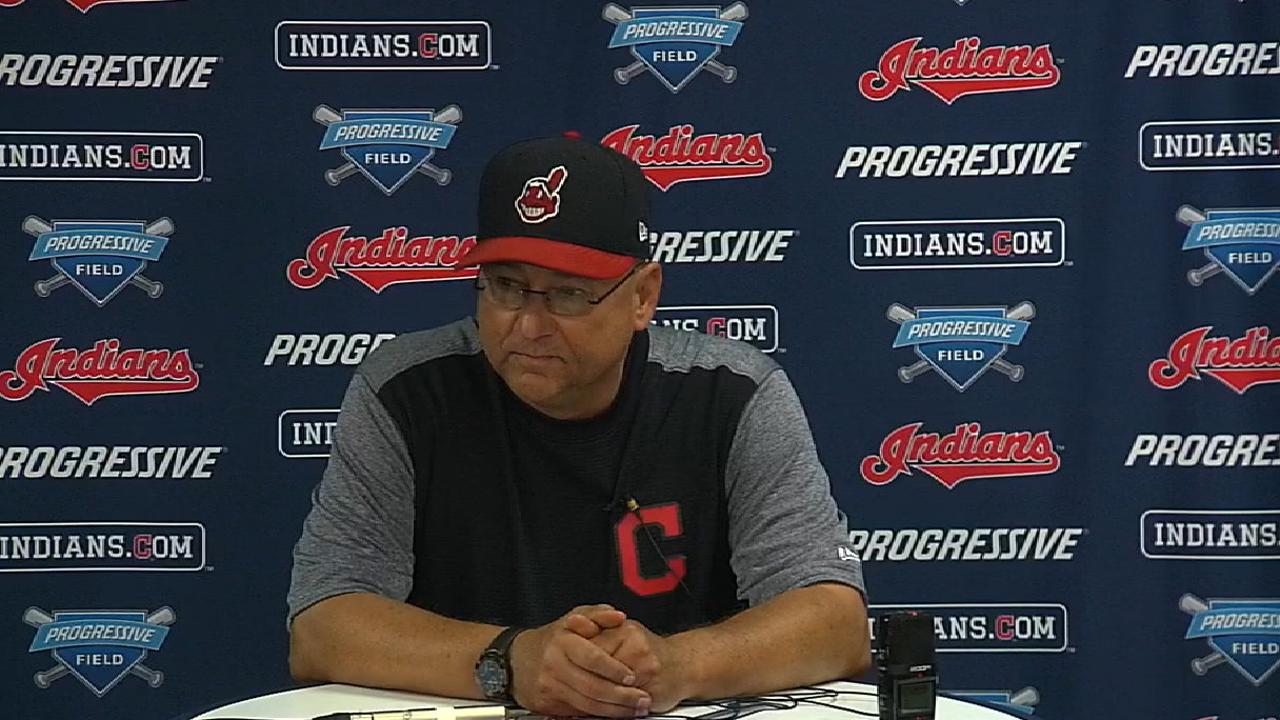 When the smoke clears on this season, this Indians staff could go down as one of the best in history.
After Friday's win, the Indians are averaging 10.1 strikeouts per nine innings. No team in history has reached double-digits in a season. Cleveland's 3.8 strikeout-to-walk ratio as a team would also rank as the best one-year rate on record. The 1996 Braves boast the highest staff WAR (29.5 per Fangraphs) for a single campaign, but the Indians could threaten that mark, too. At 26.7 right now, Cleveland is on pace to surpass 30.0 for the year.
Against the Orioles, Clevinger struck out seven and walked three, while the bullpen (Tyler Olson, Bryan Shaw and Nick Goody) combined for four strikeouts and no walks in three innings. During the winning streak, Clevinger has picked up three wins and logged 18 shutout innings.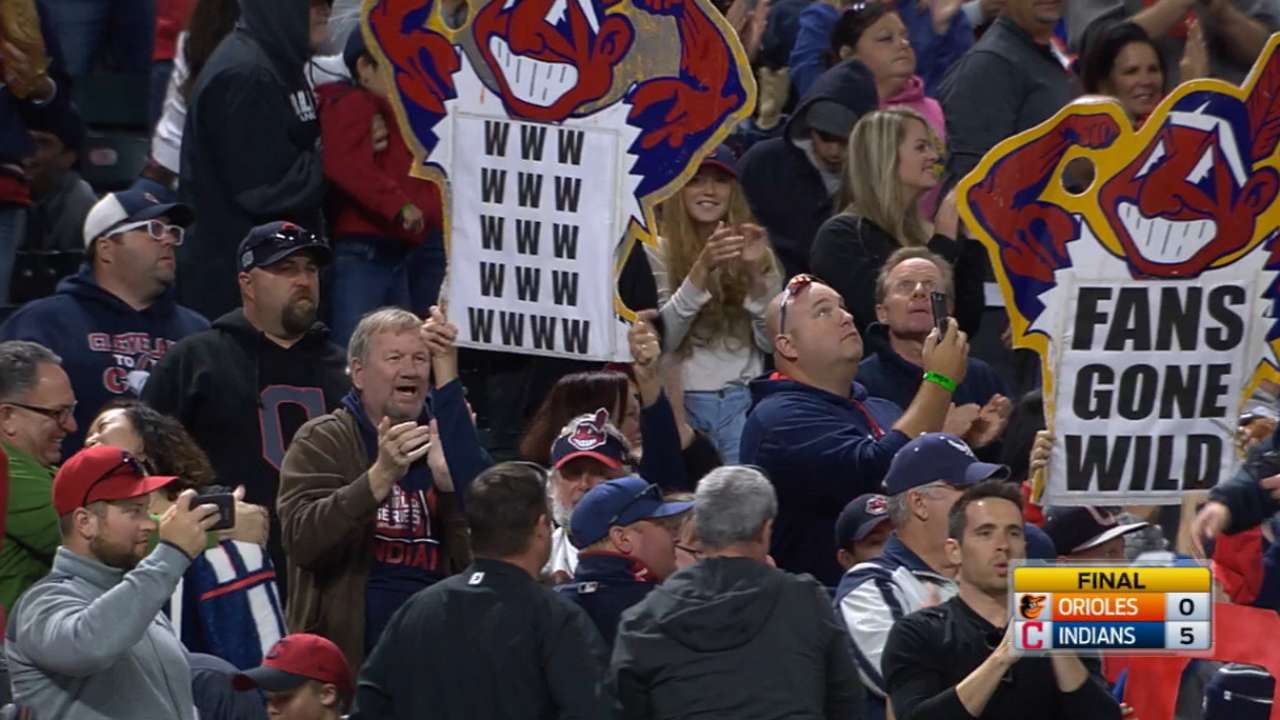 "I don't even think they realize it," Indians pitching coach Mickey Callaway said of the staff's historic pace. "It makes me feel good to sit back and maybe look some of that stuff up, because I know how good they've been. I sit there every night and marvel at what they're doing. It's really amazing."
The 16-game winning streak is just the latest example.
"We're feeding off the energy of each previous outing," Clevinger said.
Asked if there is a competition among the Tribe's pitchers, Clevinger framed what has been happening on the mound in a different manner.
"No, I feel like it's more so just the standards get set," said Clevinger, who had hung up his robe and traded it in for a NASA bomber jacket after the win. "The bar gets higher and higher, and then you try to meet that bar each time you go out there."
Jordan Bastian has covered the Indians for MLB.com since 2011, and previously covered the Blue Jays from 2006-10. Read his blog, Major League Bastian, follow him on Twitter @MLBastian and Facebook. This story was not subject to the approval of Major League Baseball or its clubs.