Nicasio joins Cardinals, closes out ex-team
Reliever arrives in St. Louis via Philly after 65 games with Bucs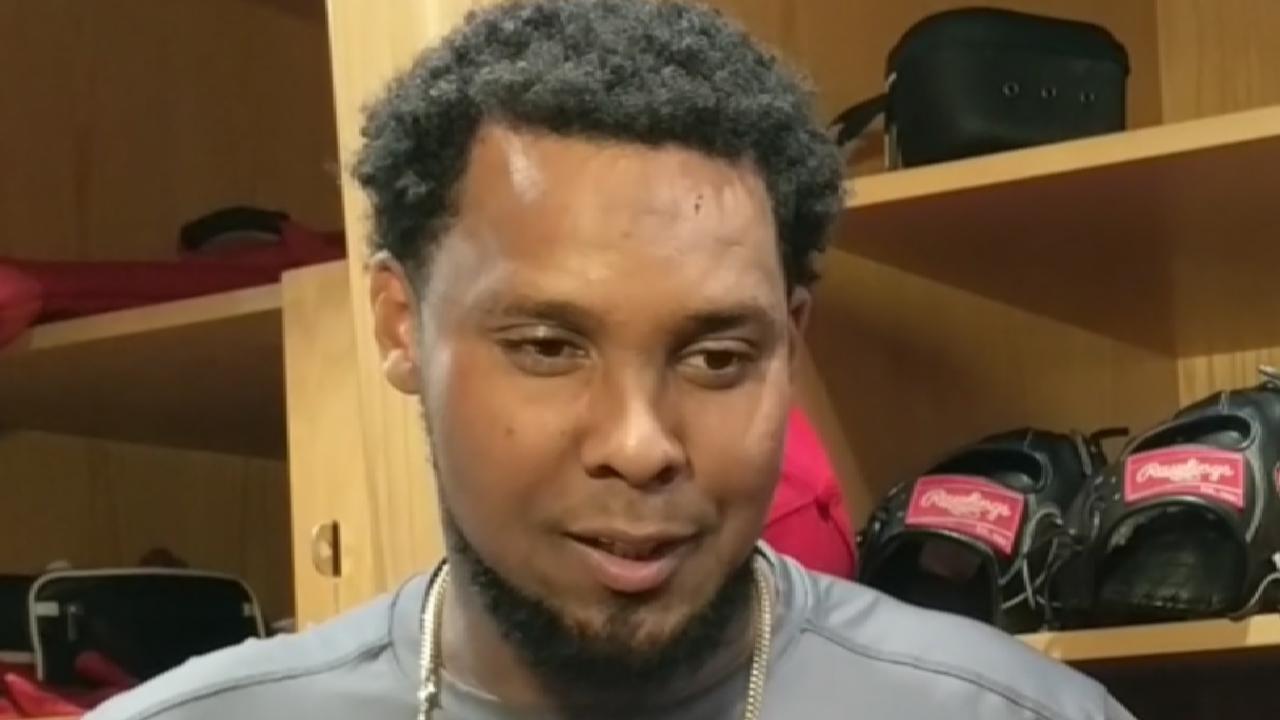 ST. LOUIS -- On Sept. 1, it seemed almost impossible that Juan Nicasio would be at Busch Stadium for the final Pirates-Cardinals series of the season. The reliever had just been acquired by the Phillies from Pittsburgh off waivers and appeared poised to end his season in Philadelphia.
Flash forward a week and Nicasio is indeed in St. Louis for the series. Instead of black and gold, however, the right-hander is with his third team in less than two weeks, wearing Cardinals red.
On Friday night, he closed out his former team, earning a four-out save St. Louis' 4-1 victory over the Bucs.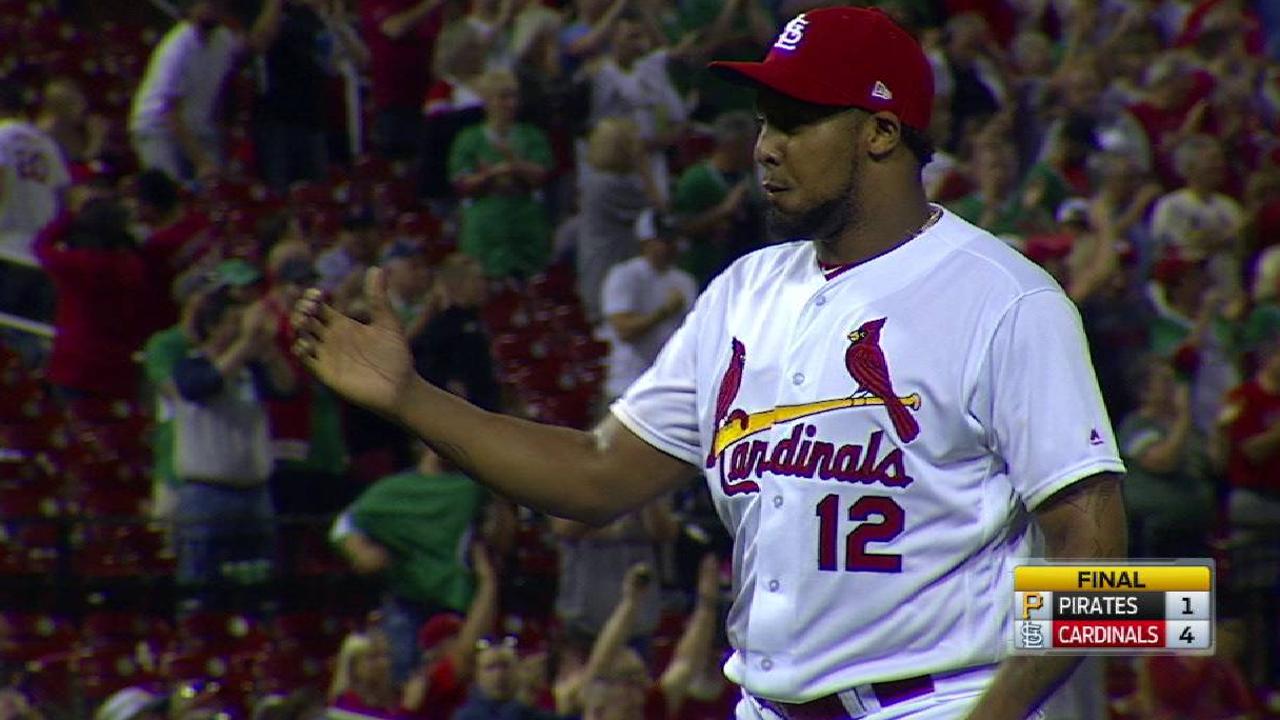 After being acquired by the Phillies, Nicasio was traded to St. Louis on Wednesday. Nicasio said before the game he never expected to be in this position, as the Pirates putting him on waivers initially caught him off guard.
"It was a little bit surprising, because like I said, I've been there for two years and my pitching was great," Nicasio said through an interpreter. "Yes, it was surprising, but baseball, at the end of the day, there is a business side to it, and the reality of the fact is that next season I'll be a free agent."
The situation was not what the Pirates intended, however, as manager Clint Hurdle said in a statement about the initial move that they were hoping to see him end up with "a different playoff contender, preferably one in the American League."
Instead, Nicasio is now with a contending team in the National League Central, facing his former team after just two appearances with the Phillies. The reliever had an MLB-high 67 appearances when he was acquired by the Cardinals, with a 2.79 ERA and 61 strikeouts in 61 1/3 innings.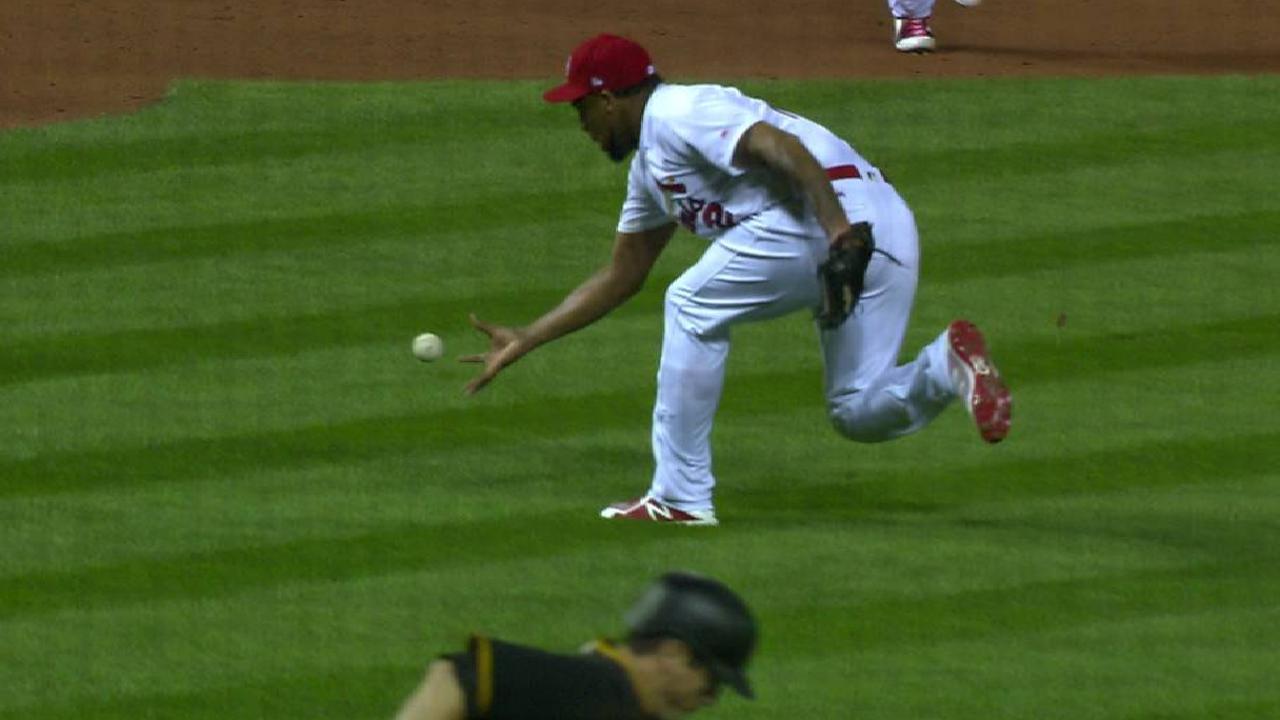 Getting to St. Louis hasn't been easy for the pitcher, but he is ready to take advantage of being with a team in the pennant chase.
"Honestly, it's been a little bit difficult, I've had to travel a lot," he said. "But I'm really happy to be here and especially happy in the position that this team is in. ... The mentality has to shift a little bit when you're coming into a team that is already established like the Cardinals, and you're in a postseason race and you realize that they really need you, and I need to be on my top game."
Prior to the game, Nicasio was on the field embracing and spending time with his former teammates and Hurdle. But Nicasio understands the job comes first.
"It's going to be fun, but again it's a job I have to do," Nicasio said. "It's guys I've shared really special times with ... but it's a job and I have to do it."
Alaina Getzenberg is a reporter for MLB.com based in St. Louis and covered the Pirates on Friday. This story was not subject to the approval of Major League Baseball or its clubs.