Marte sidelined with a left foot fracture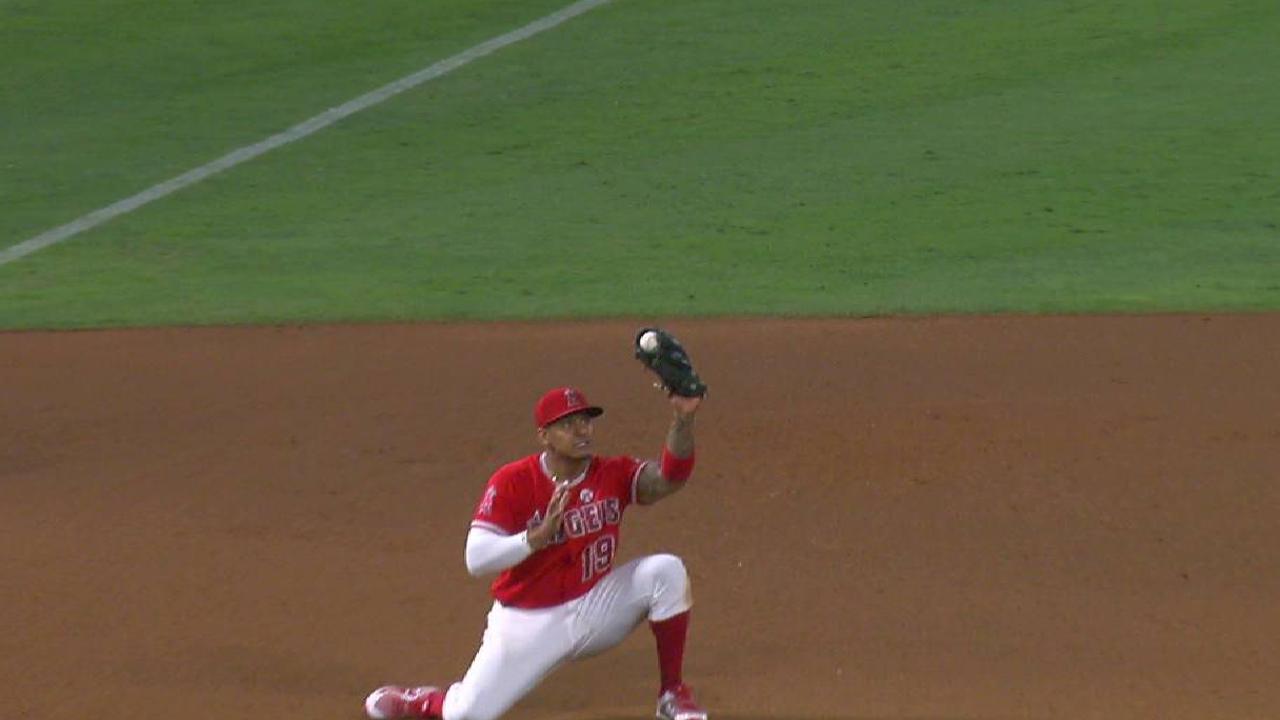 SEATTLE -- The Angels placed infielder Jefry Marte on the 10-day disabled list on Friday (retroactive to Sept. 5) with a left foot fracture, the club announced. Manager Mike Scioscia said Marte sustained the injury about a week ago playing with Triple-A Salt Lake when he fouled a ball off his foot.
"He came up and never progressed," Scioscia said. "They thought it was fine, just a little bit of bruised, and it never progressed. They did studies on it and they found there was a little fracture in it."
Marte was optioned to Triple-A on Aug. 25 and recalled to the Angels on Sept. 4 after rosters expanded. He hasn't played for the Halos since Aug. 25.
The 26-year-old made 26 starts at first base and 10 at third base for the Angels this season. Marte has struggled at the plate, hitting .173/.269/.307.
Angels relieved Pujols avoids disabled list
Albert Pujols, who was diagnosed with a bone bruise in his left knee that he sustained while sliding into second base on Sept. 1, was back in the starting lineup Friday against the Mariners.
Scioscia was confident Pujols will remain a constant in the Angels' lineup moving forward.
"It's something that's he's been playing with. It's something that we hope he can manage in the last 20-plus games and hopefully playoffs," Scioscia said. "The thing about Albert is he works hard at maintenance that needs to be done. So hopefully, we'll keep him strong and swinging like he is, because he's swinging the bat really well."
Pujols is in jeopardy of posting career-lows in batting average (.244), on-base percentage (.289) and slugging percentage (.394) this season. He's been red hot lately, though, hitting .350 in his last 14 games.
Escobar temporarily shut down
Scioscia said infielder Yunel Escobar (right oblique strain) was shut down on Wednesday after experiencing more discomfort on his right side.
"We'll take everything one step at a time with Yunel and see if he can get back for the stretch run," Scioscia said.
Escobar was placed on the 10-day disabled list on Aug. 8. He's hitting .274/.331/.397 in 89 games this season, including 87 starts at third base.
Josh Horton is a reporter for MLB.com based in Seattle. He covered the Angels on Friday. This story was not subject to the approval of Major League Baseball or its clubs.