Yu is fastest to 1,000 K's, but Rox spoil party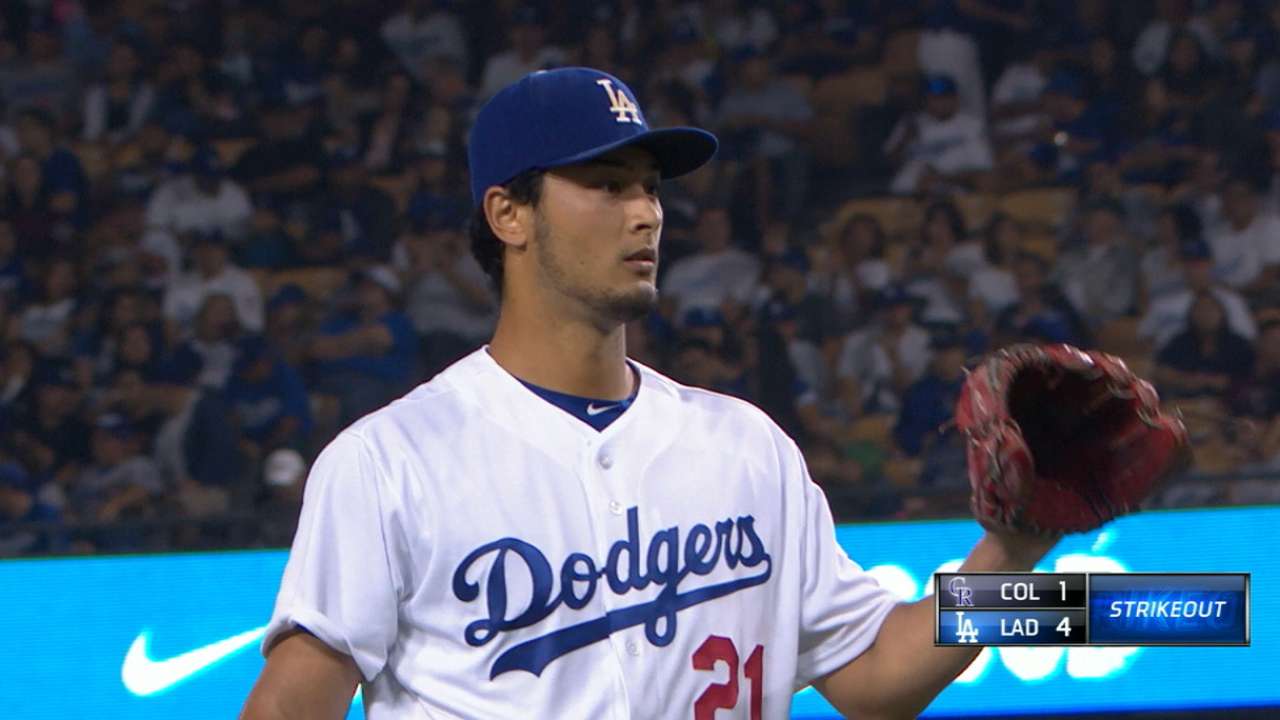 LOS ANGELES -- With six strikeouts in the Dodgers' 5-4 loss to the Rockies on Friday night, Yu Darvish became the fastest pitcher in Major League history to reach 1,000 strikeouts, in both games and innings.
With the Dodgers holding a 4-1 lead, Darvish accomplished the feat by striking out Carlos Gonzalez on an 84-mph slider for the first out of the fourth inning, the 812th inning of his career. The right-hander was appearing in his 128th game. Both marks topped former Cubs ace Kerry Wood, who reached 1,000 K's in 134 games and 853 innings.
Everything went south for Darvish after that inning.
In the fifth, a popup to left field by Alexi Amarista was misplayed by Curtis Granderson for a double. And after Darvish walked Jonathan Lucroy, the Rockies hit three straight doubles and Darvish exited the game with his team trailing, 5-4.
"It happened quickly," manager Dave Roberts said.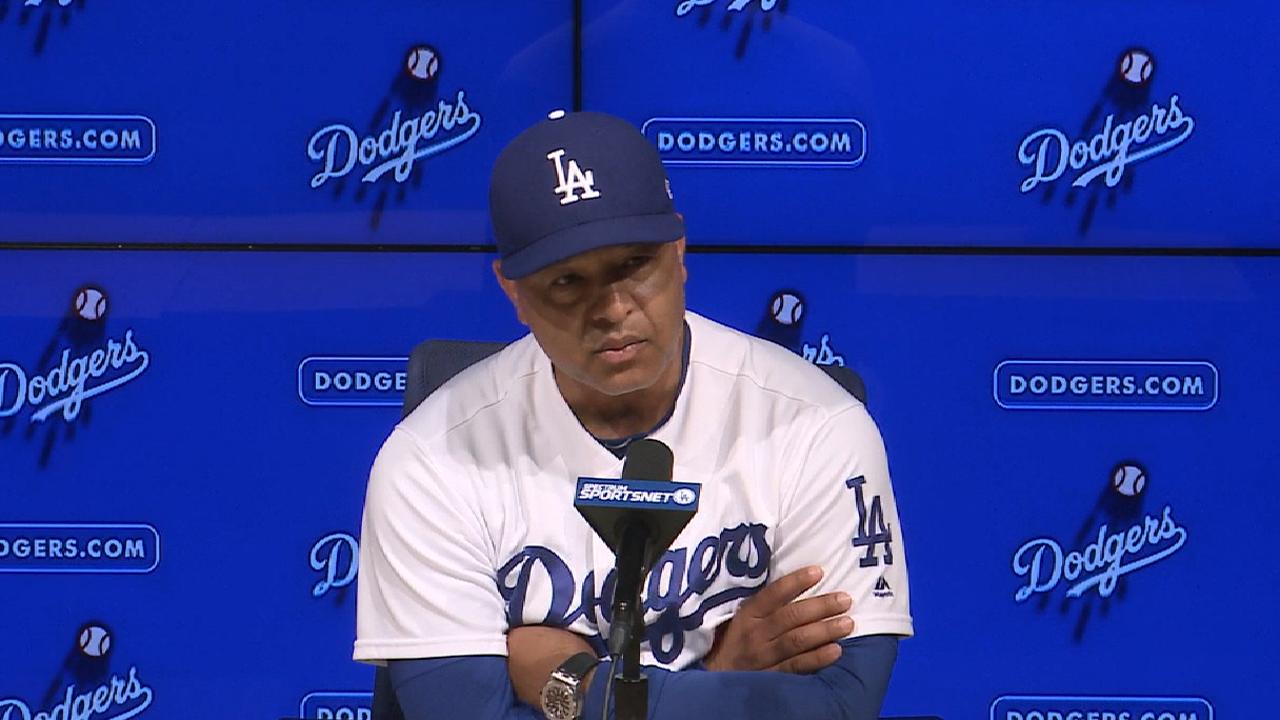 Darvish said the accomplishment of reaching 1,000 strikeouts didn't matter too much to him. The Dodgers are a completely different team than what they were when he joined them at the non-waiver Trade Deadline. The Dodgers have lost eight in a row for their longest skid since May 2013. They have also lost seven straight at home, the longest home losing streak since August 1993.
"My first couple weeks when I joined the team, the team was playing really good baseball," Darvish said through his interpreter. "I was actually surprised like, 'Wow, everything we do is working.' And right now, it's on the opposite side. The team is not playing well."
Since joining the Dodgers, Darvish is 2-3 with a 5.34 ERA and the five runs and three walks vs. the Rockies were the most he's allowed in any start with Los Angeles.
"You look what he's done coming over," Roberts said, "he wants good results really bad. That's natural, but I still think that a play that was made in left field, soft contact. If a ball goes to [Justin] Turner, I think it's a completely different game and he goes to seven. It just wasn't meant to be."
Darvish's mechanics continue to be a work in progress. When the Dodgers first tinkered with them, Darvish said it got in his head. Before Friday's game vs. the Rockies, Roberts told the right-hander not to worry about anything but getting hitters out.
"Today I wasn't thinking about it," Darvish said. "It's not about my mechanics that's changed or anything like that. It's was more of like of me getting behind the count."
Joshua Thornton is a reporter for MLB.com based in Los Angeles. This story was not subject to the approval of Major League Baseball or its clubs.