King Felix, Paxton likely to return on road trip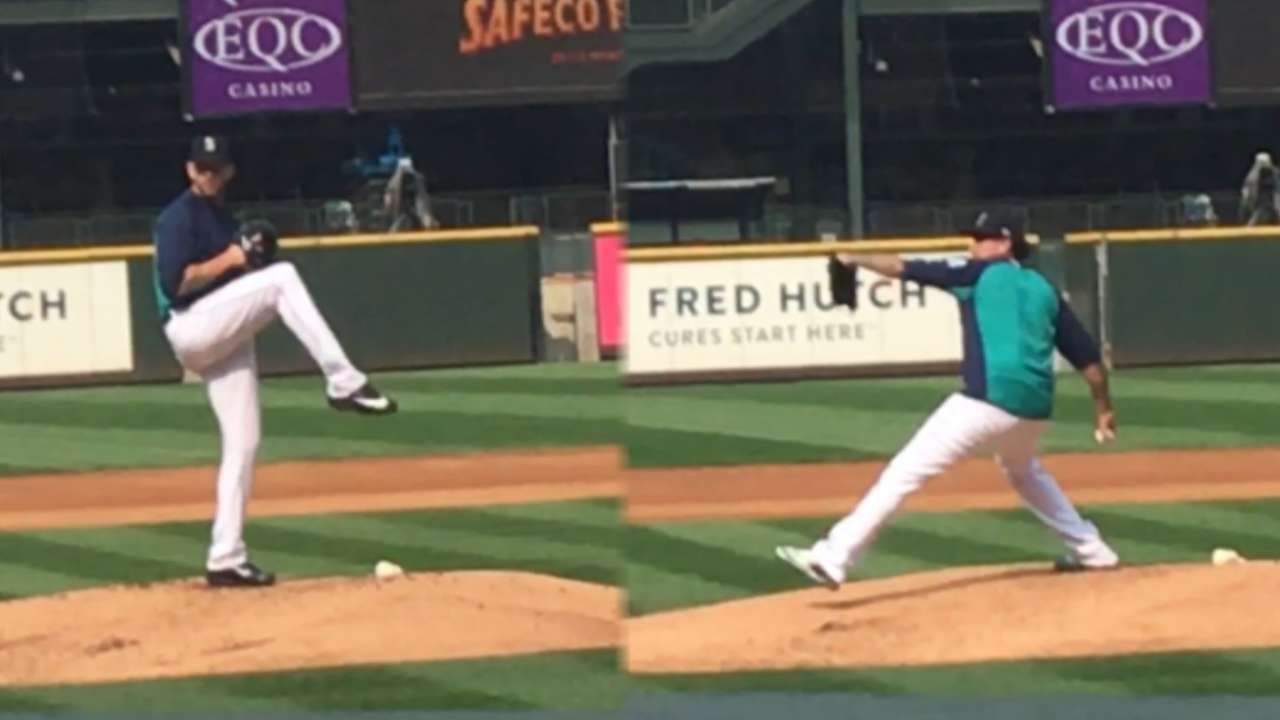 SEATTLE -- With the Mariners clinging to an outside shot at an American League Wild Card berth, help finally appears on the way for their injury-racked rotation.
Felix Hernandez and James Paxton each threw two innings in a simulated game on Friday afternoon at Safeco Field, and manager Scott Servais said both should rejoin the club next week during a Texas road trip.
"I realized how much I missed them. That's the first thing I thought," Servais said after watching his top two starters take turns facing teammates Taylor Motter, Daniel Vogelbach, Gordon Beckham and Jacob Hannemann.
Servais indicated one of the two would start during a four-game series against the Rangers in Arlington when Seattle opens its seven-game road trip next week, with the other facing the Astros in Houston over the weekend.
With only three weeks remaining in the regular season and Minor League teams finished with their slates, the two will go straight into the rotation without any rehab starts. Servais said they'd likely be limited to 50-60 pitches in their initial outings.
"It's great to see them out there, and hopefully they continue moving in the right direction and we can fire them in there," Servais said. "It doesn't mean they'll go out and throw three, four, five scoreless innings. There'll be a little break-in period, but their adrenaline will get going, and that always helps."
Back on the bump.@RealKingFelix and @James_Paxton each threw sim games this afternoon at @SafecoField. pic.twitter.com/zVXoPKjzBe

- Mariners (@Mariners) September 8, 2017
There's likely only time for three starts for each pitcher, but that would be a welcome boost for a team four games back in the Wild Card chase going into Friday night's game against the Angels.
"We need to get hot, but this team is capable," Paxton said. "It's definitely a steep climb, but we're going to give it all we've got and see where we end up."
Paxton, who is 12-3 with a 2.78 ERA in 20 starts, was in the conversation for the AL Cy Young Award until going on the disabled list with a strained left pectoral muscle in an Aug. 10 start against the Angels.
Hernandez, one of the game's top pitchers for the past 13 years, has been sidelined even longer, out since feeling soreness in his right shoulder following his July 31 start in Texas. He's 5-4 with a 4.28 ERA in 13 starts.
"We're fighting for one spot in the Wild Card, so I'm just trying to help this team to win," Hernandez said. "If I can do a little something to help, that will be good."
Paxton threw 40 pitches over two innings as scheduled, while Hernandez threw 35. Paxton geared up with some impressive velocity at the tail end of his session. Hernandez gave up a couple of hard-hit balls, including a home run into the upper deck above the Hit It Here Café to Vogelbach, but he said his arm felt fine.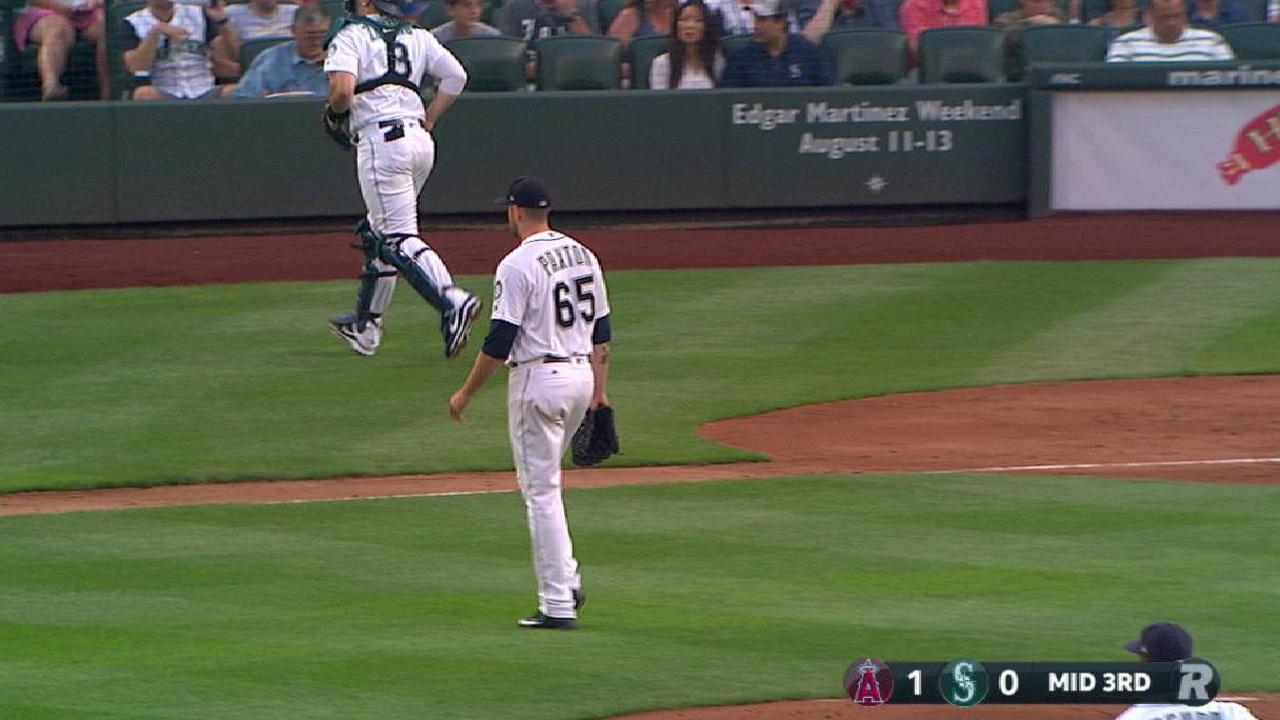 "I thought Felix's second inning was much better than his first, more comfortable getting down the hill better and extending and finishing his pitches better," Servais said. "With Pax, it was coming out real easy for him. He looked very comfortable. He didn't have the consistency with his breaking ball or the sharpness, but that's to be expected. It was very encouraging, positive signs for both those guys."
This is Hernandez's second DL stint of the year with bursitis in the shoulder, having sat out nearly two months from April 26-June 22 in addition to his current five-week absence. Paxton also missed four weeks in May with a left forearm strain.
As a result, the Mariners have played much of the season without their top two starters, while Hisashi Iwakuma made only six starts at the beginning of the year before going down with a shoulder issue. Drew Smyly, their big offseason addition to the rotation, has missed the entire year with an elbow injury that led to Tommy John surgery.
Iwakuma will face live hitters in a simulated inning of his own on Saturday to test his shoulder, though the prospects of his return seem slim.
Greg Johns has covered the Mariners since 1997, and for MLB.com since 2011. Follow him on Twitter @GregJohnsMLB. This story was not subject to the approval of Major League Baseball or its clubs.