Russell pain-free, but timetable unchanged
Cubs shortstop still expected to be out 2 more weeks; Contreras to be re-evaluated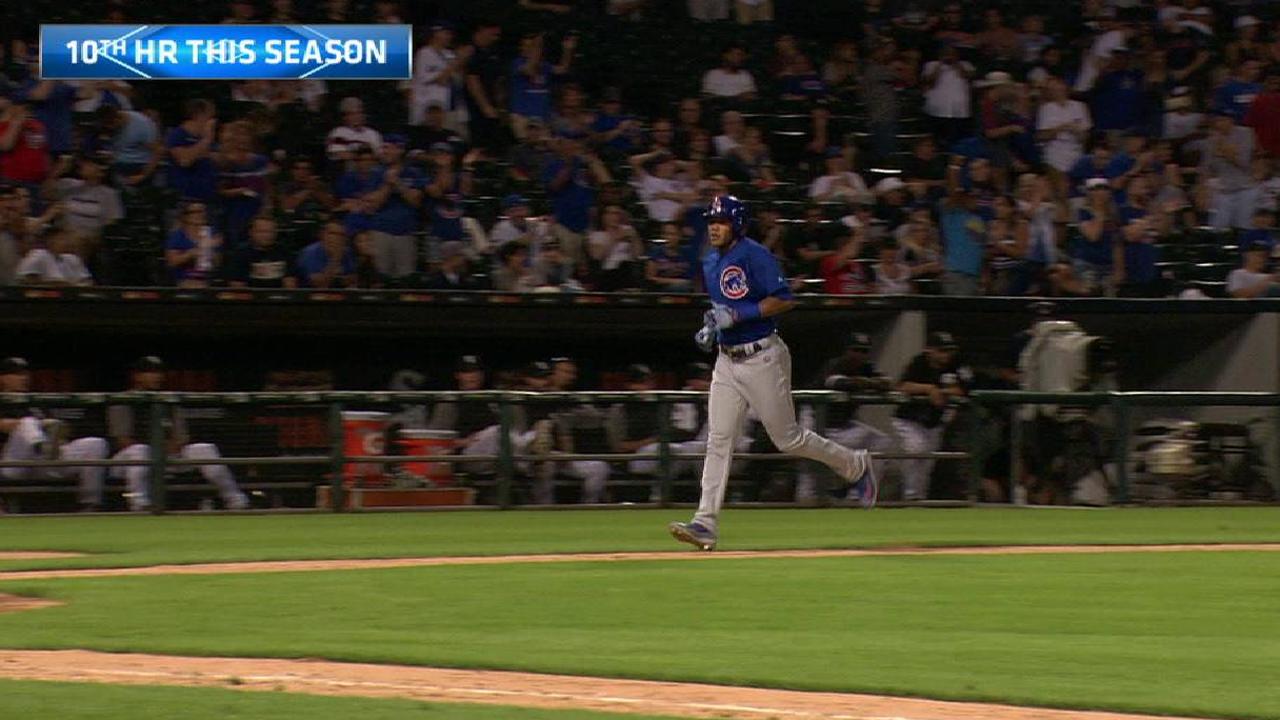 CHICAGO -- The good news for Addison Russell is he's pain-free, but the Cubs don't expect the rehab time to be any shorter for the shortstop, who has been sidelined since Aug. 3 with a right foot strain. Russell aggravated the injury on Aug. 31 and was expected to be out three weeks from that date.
"'Pain-free' are two good words," Cubs manager Joe Maddon said Friday of Russell, who did not accompany the team to Pittsburgh for a four-game series earlier this week but stayed in Chicago to rehab.
Russell was doing some light jogging but the Cubs are being careful.
"We have not accelerated anything as of now," Maddon said.
Meanwhile, catcher Willson Contreras went 1-for-2 with two walks as the designated hitter for Class A Advanced Myrtle Beach in a 2-1 loss to Down East in the Carolina League Southern Division Championship Series on Friday. Contreras, who has been out since Aug. 11 with a right hamstring strain, was to return to Chicago on Saturday and be re-evaluated at that time.
The Cubs' Minor League teams are done after Friday and there's nowhere for Contreras or Russell to go for a rehab assignment.
"You just do the best you can and try to be creative," Maddon said. "You just have to be imaginative and get it done somehow."
Worth noting
• The Cubs played their first regular-season Friday night game at Wrigley Field, thanks to approval by Major League Baseball and Chicago mayor Rahm Emanuel. Friday night games had not been allowed during the regular season in the past because of opposition from the neighborhood.
"There's no reason why it shouldn't always be a Friday night," Maddon said. "It's a big deal right now but it shouldn't be. Friday night baseball is appropriate, it should always been appropriate. I"m happy it turned out this way but it always should be this way."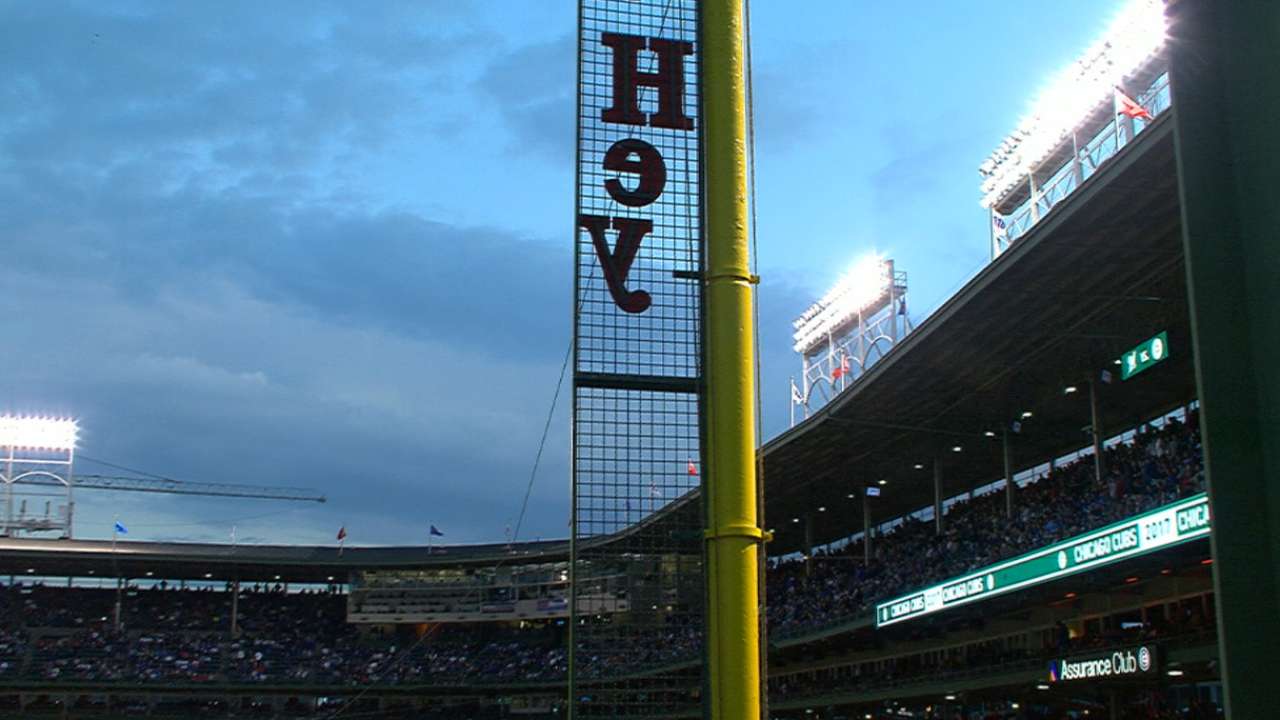 The later start gave the Cubs more rest time after arriving early Friday morning from Pittsburgh. The Brewers had Thursday off.
"They invented lights for a reason," Maddon said. "God invented lights for night baseball. That was part of his over-arching plan. Day games should be played on weekends only and getaway days. Part of it is rest, part of it is routine. The more you break a player's routine, the more difficult it is to remain consistent in the game."
• Cubs catcher Rene Rivera said his family was OK in Puerto Rico after Hurricane Irma struck. Anthony Rizzo was able to get his family from their Florida home to Chicago ahead of the storm. Maddon was monitoring the storm tracker. His wife, Jaye, was hoping to leave their Tampa Bay area home Friday night, loading up the two dogs and a cat for the drive north.
"The biggest concern is just gasoline -- how far can a vehicle go?" Maddon said. "I've been in touch with her all day. They're going to leave early this evening. They think if they leave in the evening it might be somewhat easier."
Unfortunately, the Maddons' RV was already in the Chicago area. That would've made their escape easier. Maddon's brother, Mark, who lives in St. Augustine, Fla., also was able to evacuate.
"You just have to take the necessary precautions," Maddon said. "It's awkward to go through this. I just want her to get out of there as quickly as she can and start reporting as she gets along the way."
Carrie Muskat has covered the Cubs since 1987, and for MLB.com since 2001. She writes a blog, Muskat Ramblings. You can follow her on Twitter @CarrieMuskat and listen to her podcast. This story was not subject to the approval of Major League Baseball or its clubs.