Patient Garcia awaits next turn in rotation
Veteran lefty slated to start for Yanks on Wednesday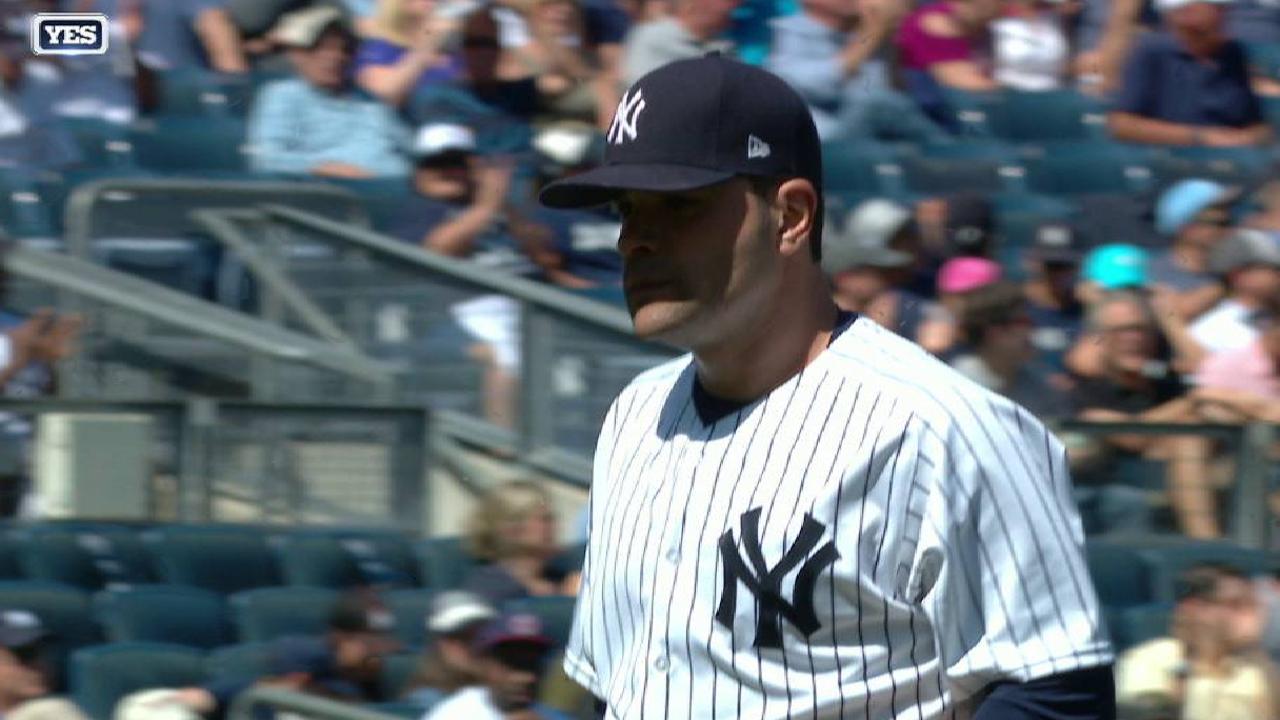 ARLINGTON -- It's been a while since Yankees left-hander Jaime Garcia has pitched. He hasn't started since Aug. 30, thanks to rookie Jordan Montgomery taking his place in the rotation Monday while the Yanks were in Baltimore.
Garcia threw a four-inning simulated game Friday before the opener of a three-game series with the Rangers, and he's expecting to rejoin the rotation next week.
He'd obviously like to be pitching every fifth day, but at this point in his career, Garcia understands his role.
"I'm not going to lie to you and say that it's ideal," he said. "At this point in my career, I literally can adapt to anything. ... I'm healthy, I'm strong, just staying positive. I'm coming in every day doing my work, and I just do what they need me to do."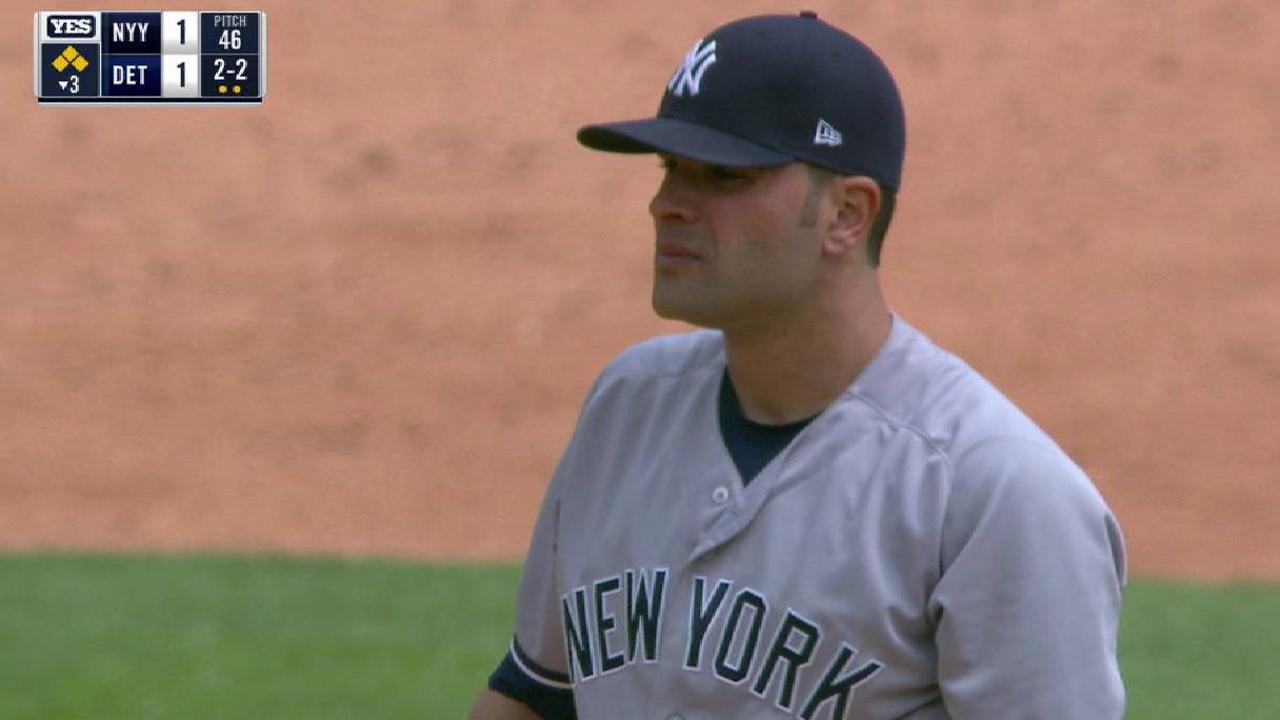 Yankees manager Joe Girardi said the team is planning on expanding to a six-man rotation, and the veteran left-hander is on track to start Wednesday when the team wraps up a series against the Rays that has been relocated to Citi Field.
• Yanks-Rays moving from St. Pete to Citi Field
Although Garcia's numbers haven't been great since joining the Yankees, Girardi thinks he's been all right and has done what they want to see from their starting pitchers.
"I think he's done OK for us. All our guys have thrown pretty well, and he's kept us in games and given us a chance to win," Girardi said. "For us, that's what we ask our starters to do, and he's done a pretty good job."
Sabathia's injection a non-issue
CC Sabathia left Wednesday's game against the Orioles early to receive a lubricating injection on his right knee, but he was back in the clubhouse Friday.
He said it wasn't anything to worry about, rather a routine procedure.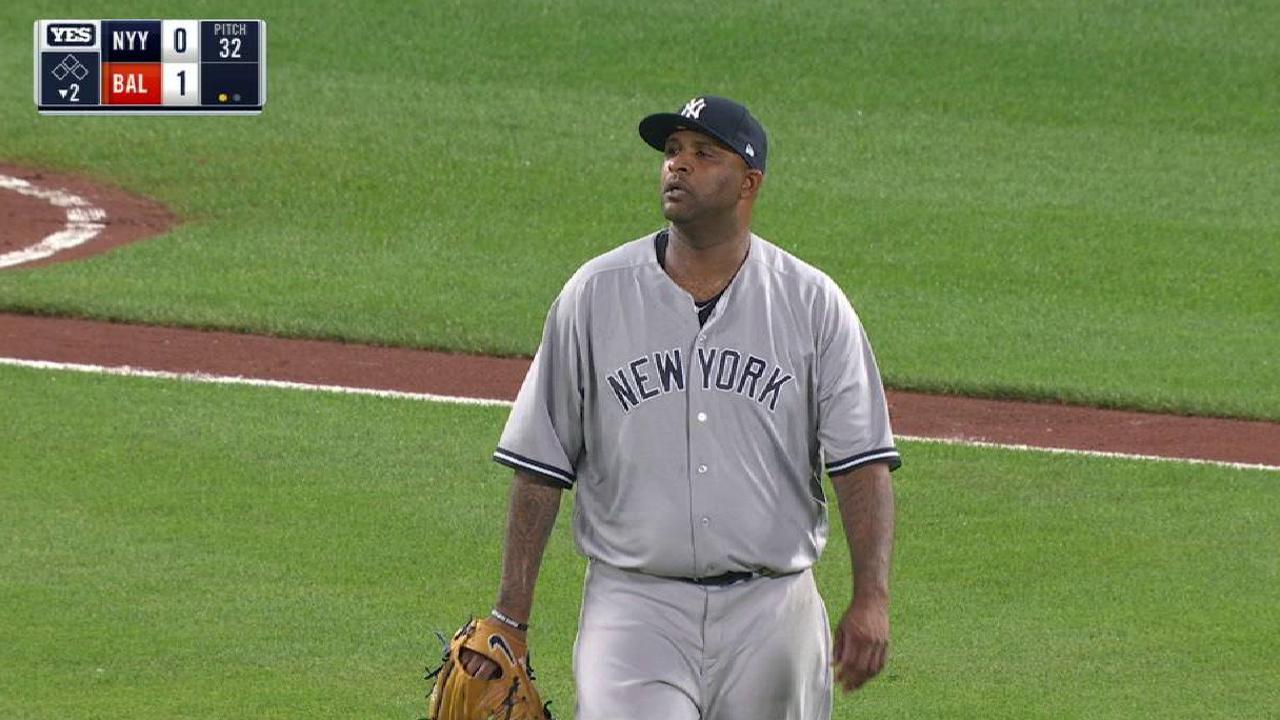 "It was just maintenance," Sabathia said. "It was a scheduled thing that we had planned."
Sabathia said it wasn't the first time and it won't be the last. He added he's throwing Saturday and is on track to pitch Monday against the Rays.
Worth noting
• First baseman Greg Bird didn't start for the second straight day. With Rangers lefty Martin Perez on the mound, Girardi attributed it to Chase Headley's performance against left-handers, and that Bird would play Saturday.
• Aaron Judge hit his 39th home run Thursday, tying him with Oakland's Khris Davis for the American League lead entering Friday's action. With his next homer, the rookie slugger will become the first Yankee since Curtis Granderson in 2012 to hit 40 in a season and the sixth since 1962.
Sam Butler is a reporter for MLB.com based in Arlington. This story was not subject to the approval of Major League Baseball or its clubs.