Breaking down the prospects involved in Verlander deal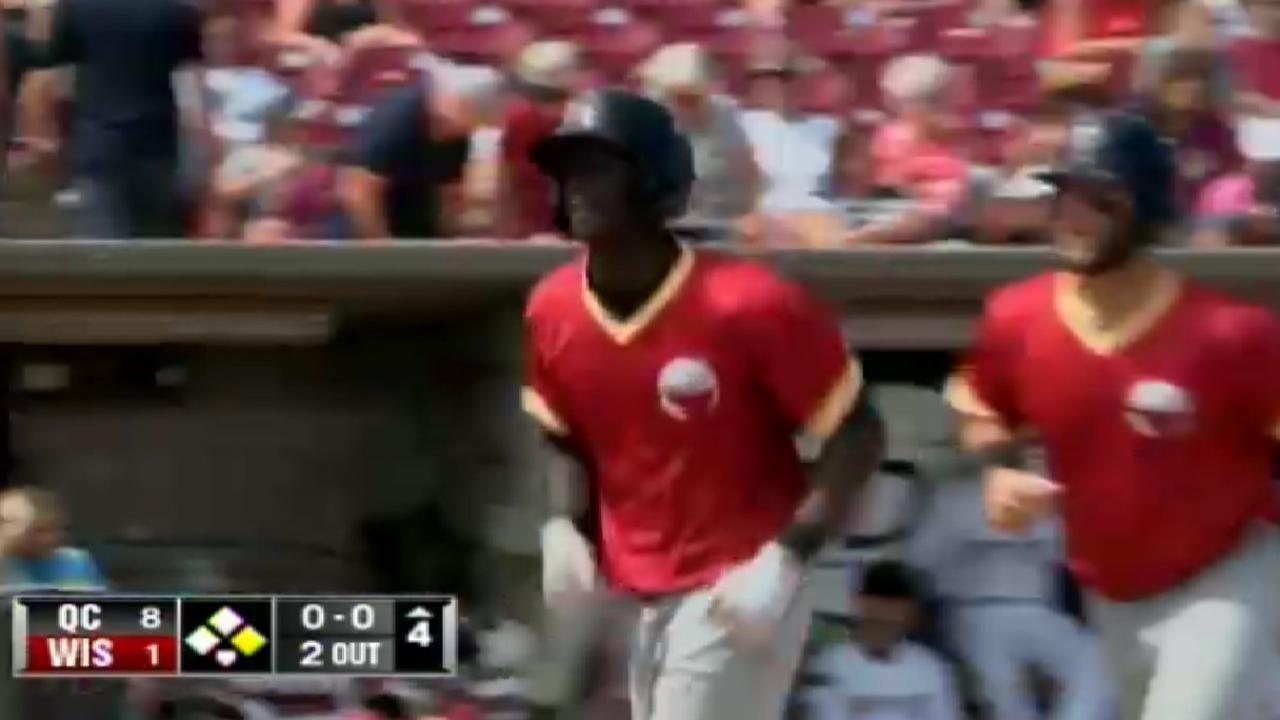 The following is an excerpt from this week's Pipeline Podcast, in which Tim McMaster, Jim Callis and Jonathan Mayo discuss the three prospects (Franklin Perez, Daz Cameron and Jake Rogers) that the Tigers acquired from the Astros for Justin Verlander. To listen to the show in its entirety, go to the MLB Pipeline Podcast page.
McMaster: Justin Verlander is heading to the Houston Astros, something I thought was going to get done at the end of July. It didn't, and a lot of people criticized the Astros for not going out and making the move that will help them in October. Well, they made the move at the end of August. Going the other way, Franklin Perez, who is the Astros' No. 3 prospect, Daz Cameron was No. 9, Jake Rogers No. 11. All three of those guys move up, as far as ratings go, when they go to theTigers' system. They didn't have to give up their top two prospects. When you look at this deal, Jim, I'll start with you, it seems like the Astros got off the hook in a sense with a good deal here. Anytime you get a guy like Verlander and don't give up your top two prospects, you did pretty good.
Callis: Yeah, I think it was a trade they wanted to make if they were going to go out and get a guy. They've resisted Kyle Tucker in pretty much any trade discussion. I don't think they wanted to give up Forrest Whitley, the rare high school pitcher who reached Double-A in his first full pro season. It was a trade that made sense.
It seems like most trades should make sense. They don't always do, at least to us. But this was a trade that made sense for both teams, when you look at what they're trying to do. The Tigers are entering a rebuilding phase. They need to enter the rebuilding phrase. Justin Verlander has an excessive contract. I think he's making $28 million a year the next two years with a $22 million vesting option. I think the Tigers are picking up about $17 million of that. They're still going to have to pay Verlander a decent amount of money. It comes out to about $60 million over three seasons if that option vests. Actually, I take that back. I think he waived the vesting option. They'll still owe him $40 million for the next two seasons.
But from the Tigers' standpoint, they got two good prospects. They didn't get Whitley and Tucker, but Franklin Perez has a pretty solid chance to be a No. 3 starter. He has advanced pitchability for a young guy. Daz Cameron, who we've talked about on the podcast a number of times, was a supplemental first-round pick in 2015. He signed for $4 million and really started to pick it up in the second half of this season. He's always going to kind of be tied into his dad, who was a standout big leaguer, and for what it's worth, his dad got off to a slow start in the Minor Leagues as well. So Daz could really be coming into his own.
Then Jake Rogers, when he came out of the 2016 Draft, I had scouts tell me they thought he was the best defensive player in the Draft at any position. He has a great arm. He is a great receiver. The question was whether he could hit. He hit .233 at Tulane without much power. This year he made some adjustments. He's not so pull-happy. He's improved his timing at the plate. I don't think he's going to win a batting title, but he now looks like he'll hit more than enough to be a regular. I think the Tigers did really well to get those three guys and to get out from under Verlander's contract and also Justin Upton's contract, as they look to rebuild. The Astros did a nice job getting a guy like Verlander without having to sacrifice their two untouchable prospects.
McMaster: Jonathan, the Tigers' system has long been not that great as far as prospects go. From a high-end standpoint and the depth standpoint, how much do these three players, who are all in the top eight in the Tigers' system, how much do they pump up that system?
Mayo: It makes a huge difference, both in terms of impact talent and quantity. They needed both. I do the Tigers' list. I have the last few years. We all know Dave Dombrowski's reputation for using Minor Leaguers to help the big league team. Listen, they've been competitive. They've won. They've played in the postseason. So it's understandable. But it didn't leave them with much. And now it gives them the possibility of several good players: three guys who could end up being big league regulars.
I think the key, in some ways, may end up being Daz Cameron. As Jim pointed out, it looked like this year he started to figure things out. We'll see what happens as he moves up the ladder. He has the kind of upside to be a Top 100 kind of prospect, if he continues on the path it looked like he started down this year. They could have added another guy of that caliber, and they already added Jeimer Candelario earlier. They now have five top 100 players, and Cameron would be a sixth if he can move in that direction.
Christin Stewart was a draftee. He's moving in that direction. He has a ton of power. Jake Rodgers, and behind him you have Kyle Funkhouser and Isaac Paredes, who they also got in a trade. There is a lot more depth here. I can already tell you, I am looking forward to digging into this list if I do them again in 2018.