Top 10 fantasy prospects for late stretch run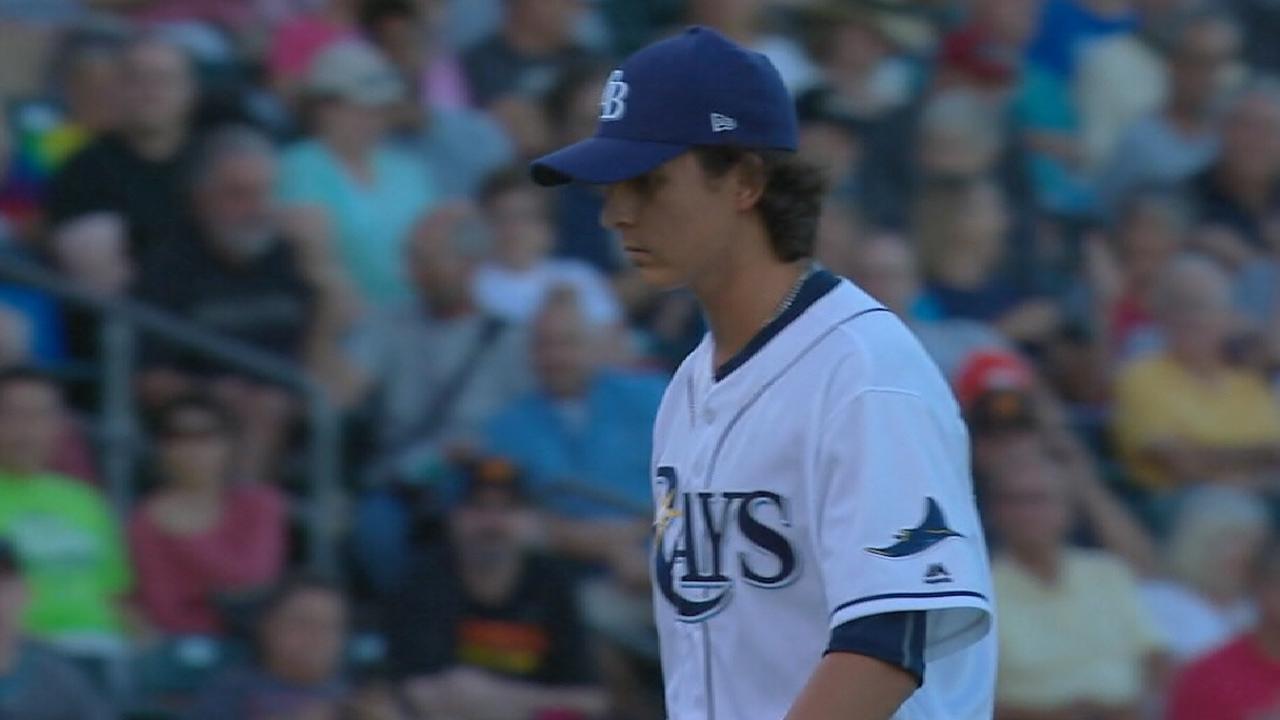 The expansion of Major League rosters on Sept. 1 opened the door for many top prospects, including three that appeared on MLBPipeline.com's previous installment of the Top 10 fantasy list.
Dodgers top prospect Walker Buehler headlined that group before his promotion, and the right-hander showcased his late-season fantasy value on Thursday night by tossing two scoreless innings out of the bullpen in his big league debut. Infielders Franklin Barreto and Jeimer Candelario also got the call in the past week, though only the latter has received consistent playing time so far.
Yet, it's the unexpected promotions of top prospects Victor Robles (No. 4 overall) and Austin Hays (Orioles' No. 2) this past week that has the baseball world abuzz, and offers fantasy owners hope that more young, impactful talent could soon be on the way.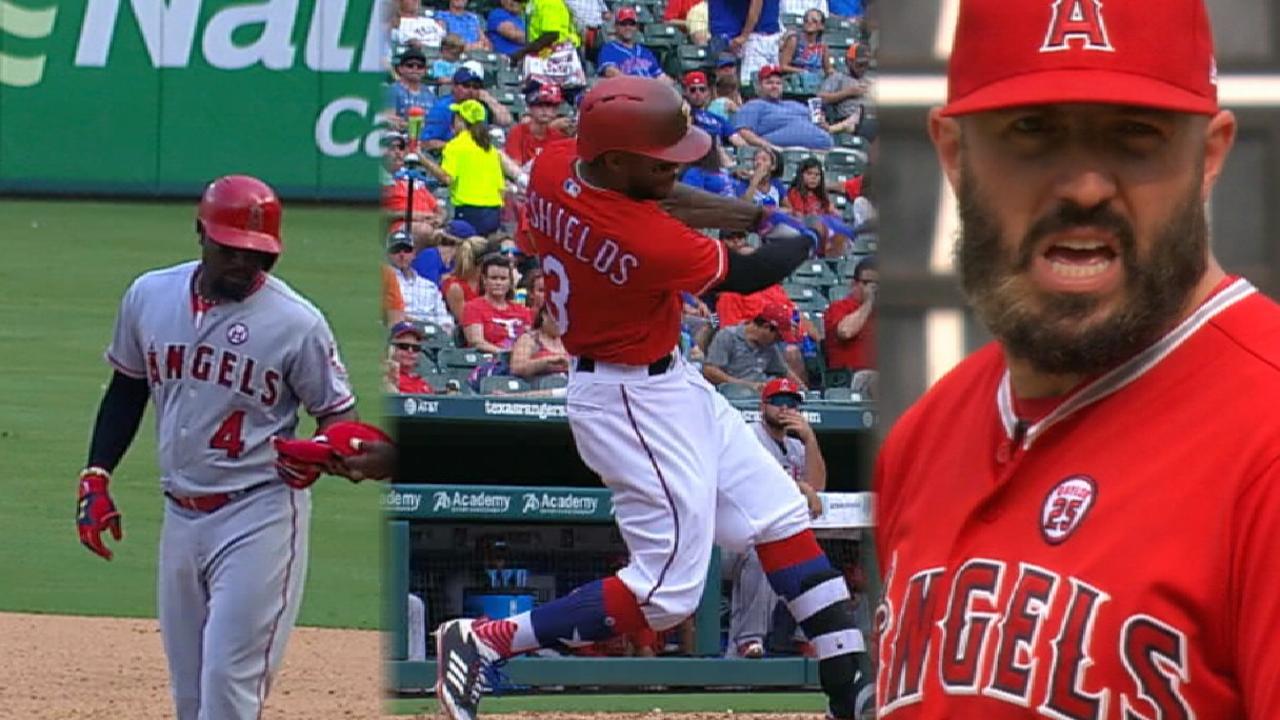 Below are MLBPipeline.com's updated rankings of the top 10 fantasy prospects presently in the Minors. As always, we're considering only expected 2017 fantasy production in the Majors, while our Top 100 reflects long-term value in all phases of the game.
1. Brent Honeywell, RHP, Rays' No. 1/MLB No. 13 (Previous rank: 2)
Triple-A Durham's success in the International League playoffs continues to cloud Honeywell's chances of a potential callup, though that's not to say it's entirely out of the question. Should the 22-year-old righty get the call later this month, even if only for a start or two, he'll be worth deploying in your fantasy lineup, as his combination of stuff and command gives him a chance to contribute in multiple categories.
2. Clint Frazier, OF, Yankees' No. 2/MLB No. 26 (Previous rank: unranked)
Noting Frazier as a potential September callup is a bit of a freebie considering he appeared in 28 games with the Yankees before landing on the disabled list with an oblique strain in early August. Currently on a rehab assignment with Double-A Trenton, the 23-year-old outfielder should soon be back in the big leagues, where he had a slash line of .243/.274/.477 with 15 extra-base hits before getting hurt.
3. Scott Kingery, 2B, Phillies' No. 3/MLB No. 55 (Previous rank: 6)
The Phillies have already promoted a slew of prospects -- most notably J.P. Crawford, Jorge Alfaro and Rhys Hoskins -- and Kingery should be the next to get the call following the completion of Triple-A Lehigh Valley's season. The only Minor Leaguer to record at least 25 homers and 25 steals in 2017, he has the potential to offer a late-season fantasy boost in all five offensive categories.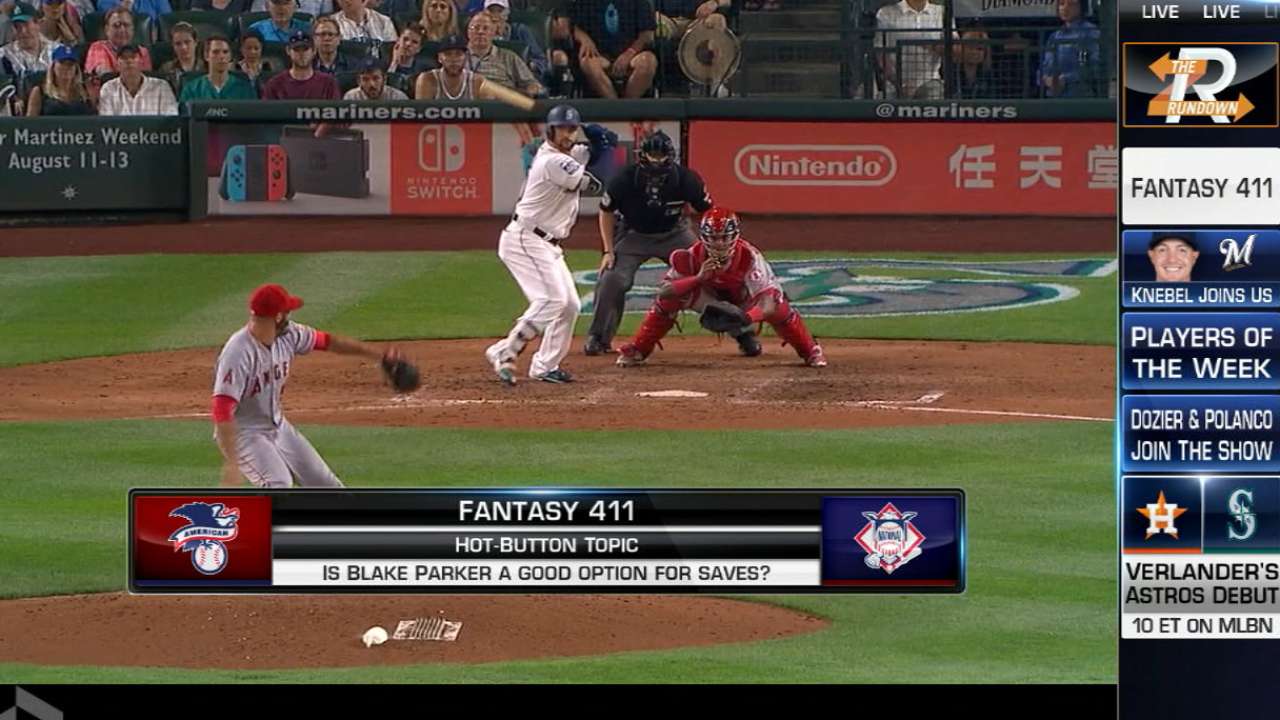 4. Anthony Alford, OF, Blue Jays' No. 3/MLB No. 48 (Previous rank: 7)
Alford has yet to receive a promotion despite Triple-A Buffalo's season being over. He got a brief taste of the big leagues earlier this season, and with his Minor League campaign having already ended, there's zero reason for the Blue Jays not give him an extended look down the stretch. If that happens, and he receives a healthy number of at-bats, Alford could net his fantasy owners a nice mixture of stolen bases and runs, and possibly even some power.
5. Chance Adams, RHP, Yankees' No. 3/MLB No. 59 (Previous rank: 8)
The Yankees improved their rotation at the non-waiver Trade Deadline with their acquisitions of Sonny Gray and Jaime Garcia, but it's safe to assume the club will need even more starting depth down the stretch. Few doubt that Adams could help the club in that regard, as he's been nothing but consistent during his career -- especially this season, posting a 2.45 ERA, a .193 BAA and a 8.1 K/9 ratio.
6. Willy Adames, SS, Rays' No. 2/MLB No. 17 (Previous rank: 9)
Like Honeywell, Adames' possible callup is being delayed by Durham's success in the International League playoffs. The 22-year-old is a better real-life shortstop than Adeiny Hechavarria, and a far superior fantasy option, with a combination of hitting ability and power that produced a .277/.360/.415 line with 45 extra-base hits during the regular season.
7. Tyler O'Neill, OF, Cardinals' No. 4/MLB No. 95 (Previous rank: 10)
Acquired by the Cardinals from the Mariners at the non-waiver Trade Deadline, O'Neill hit 12 home runs and slugged .548 in 37 games with Triple-A Memphis to finish the season with 31 home runs -- one shy of his career-high total. The Cards are giving many of their young players a look this month, and the 22-year-old slugger could be in the mix after Memphis completes its postseason run.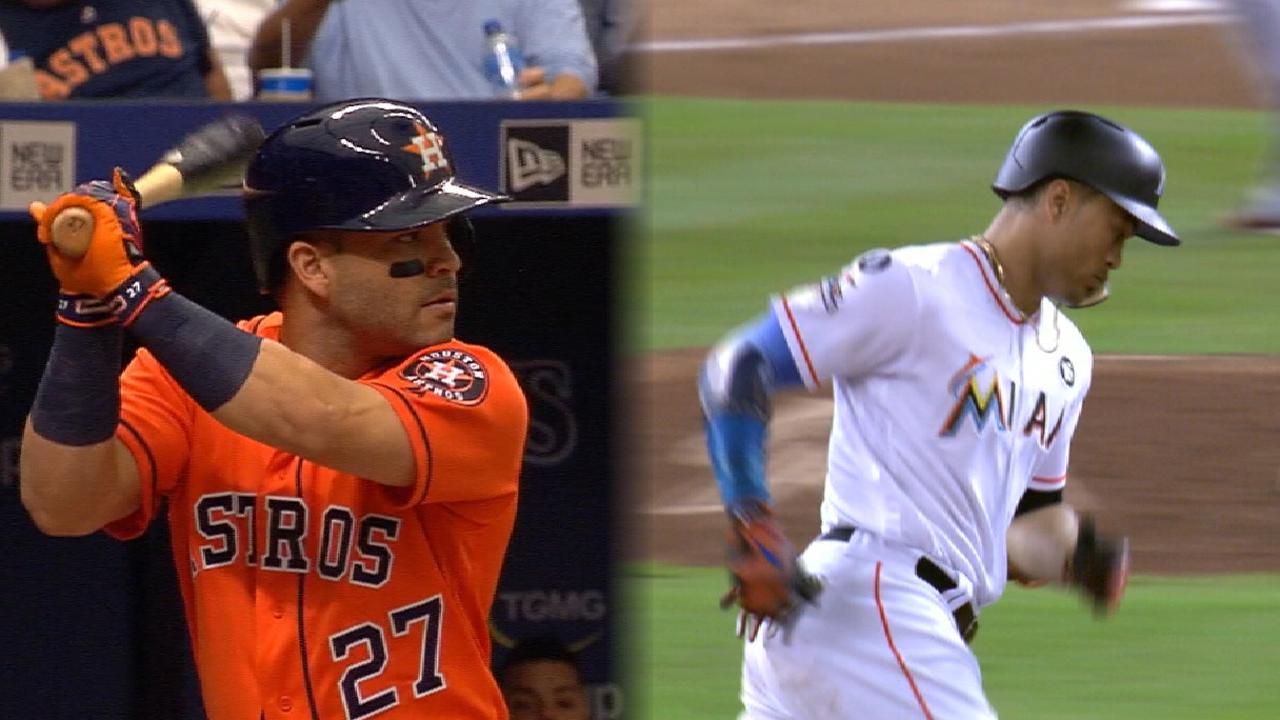 8. Miguel Andujar, Yankees' No. 6/MLB No. 100 (Previous rank: unranked)
Andujar, 22, offered a taste of his potential during his big league debut in June by going 3-for-4 with a double and four RBIs. He set career highs in most offensive categories this season between Double- and Triple-A, and he's a relatively safe pick to rejoin the parent club at the end Scranton/Wilkes-Barre's stay in the postseason.
9. Jake Bauers, OF, Rays' No. 5/MLB No. 80 (Previous rank: unranked)
Add Bauers to the list of Triple-A Durham players who could get the call later this month. The 21-year-old left-handed hitter has been red hot in the postseason thus far after a strong regular season in which he posted a .779 OPS with 45 extra-base hits and a career-high 20 stolen bases over 132 games in the International League.
10. Nick Gordon, SS/2B, Twins' No. 2/MLB No. 33 (Previous rank: unranked)
Gordon hasn't played above the Double-A level in his career, but he possesses the necessary tools, skills and makeup needed to make the jump straight to big leagues. That being said, it's difficult to predict how much playing time the 21-year-old middle infielder might receive over Jorge Polanco and Brian Dozier.
Mike Rosenbaum is a reporter for MLB.com. Follow him on Twitter at @GoldenSombrero. This story was not subject to the approval of Major League Baseball or its clubs.