Inbox: What is Lynn's future with Cardinals?
Beat reporter Jenifer Langosch answers fans' questions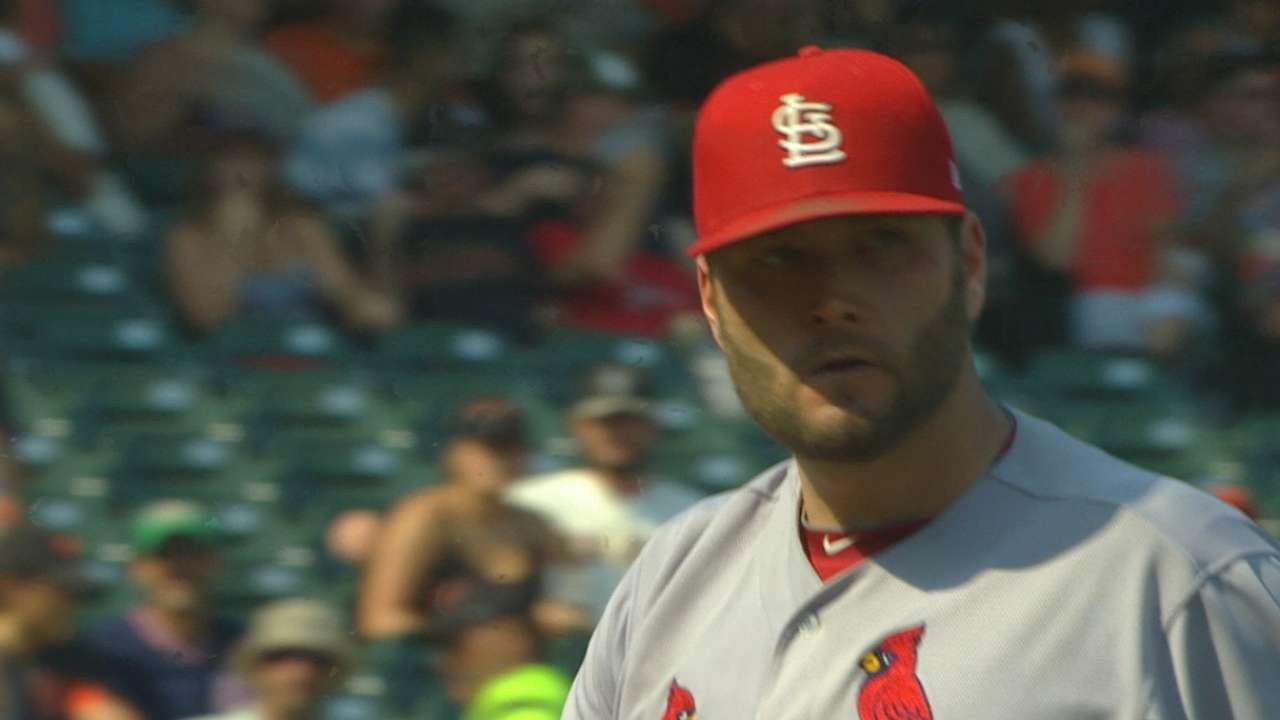 With St. Louis returning home on the heels of a 7-3 road trip, let's dig into another batch of reader question to see what's on your mind as the club makes its final push toward a potential postseason berth.
Since the Cards did not trade Lance Lynn, surely they will make a strong effort to re-sign him. Starting pitching has some huge gaps, not to mention the bullpen. Will they actively go after Lynn?
-- Jack T., Baton Rouge, La.
It certainly doesn't sound like it. St. Louis has been consistent in its message about turning the rotation over to its young starters next season. That means that while Carlos Martinez, Adam Wainwright and Michael Wacha are poised to return, the other two rotation spots are likely to be filled by some combination of Luke Weaver, Alex Reyes and Jack Flaherty. Dakota Hudson, Austin Gomber and/or Sandy Alcantara could make a push for rotation consideration, too.
• Submit a question to the Cardinals Inbox
In my opinion, there are legitimate arguments to be made on both ends of this debate. One is that the Cardinals could utilize a workhorse like Lynn, someone who has been durable and reliable throughout his big league career. On the other hand, signing him would be a multiyear commitment and would block the ascension of some of the young pitching St. Louis is eager to see.
What updates can you give about Reyes? Will he go back into the rotation when he returns? Or would he fill a spot in the bullpen?
-- Jason S., Muscatine, Iowa
Reyes, who underwent Tommy John surgery in February, has had a routine rehab and recovery thus far. That's good news. If he continues without any setbacks, Reyes should be ready to pitch by Opening Day 2018.
What role Reyes will have upon returning, though, is less defined. He won't be ready to carry a full season's worth of innings as a starter, so he'll likely spend some time in the 'pen to manage that workload. It may make sense for the Cardinals to utilize Reyes as a reliever early and then ease him back into the rotation when needed later in the year.
Does the trade of Mike Leake open up the doors for St. Louis to make a run at Giancarlo Stanton from the Marlins?
-- Brandon T., Hutley, Ill.
Leake was traded because the Cards wanted to create space in the rotation for another one of their pitching prospects. Yes, the deal also saved the club money (a little more than $30 million), but that sum alone wasn't going to dictate whether the team did or did not pursue Stanton. As I've written in previous Inboxes, a pursuit of Stanton is extremely complex given the value and length of his contract.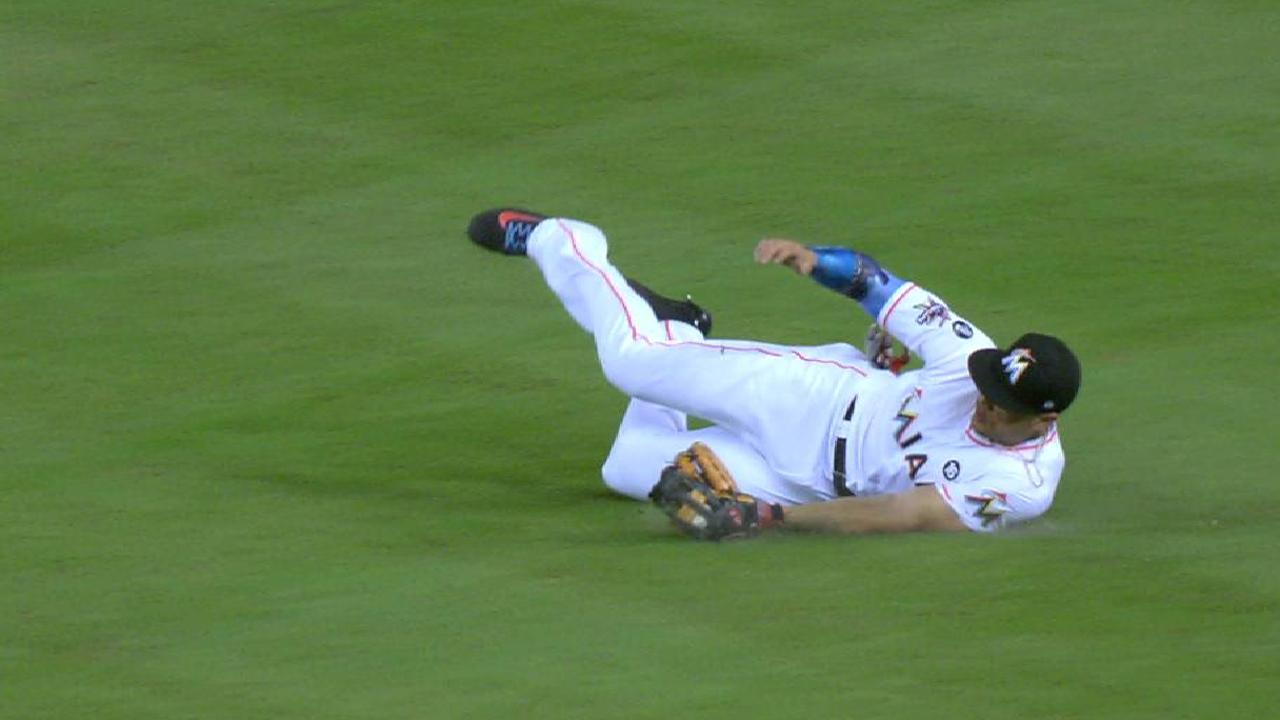 What will be the priority for the Cardinals rebuilding the club for next year?
-- Jan W., Greenwood, Miss.
The club needs to add a big bat, someone who can be the sort of middle-of-the-order hitter that the Cardinals lacked this season. They're also going to need to figure out the back end of the bullpen. St. Louis has a gaping hole without a closer, and it could be argued the team will need to go find more than one additional bullpen arm this offseason.
Then there's the task of clearing up the outfield situation. With so many outfielders either at the Major League level or knocking on the door, the Cards are going to have to sift through their options and move on from some of them. There's the chance, too, that St. Louis seeks to acquire an elite defensive shortstop. That move would then allow the club to move Paul DeJong to another infield spot.
As a huge Jedd Gyorko fan, are there any discussions about re-signing him? And if they are not going to re-sign him, where does he go?
-- Trey M., Freeport, Ill.
Lucky for you, Trey, Gyorko is already signed through 2019, and his contract includes an option for '20. The years of control the Cardinals have on Gyorko was one of the reasons he was an appealing trade target two years ago.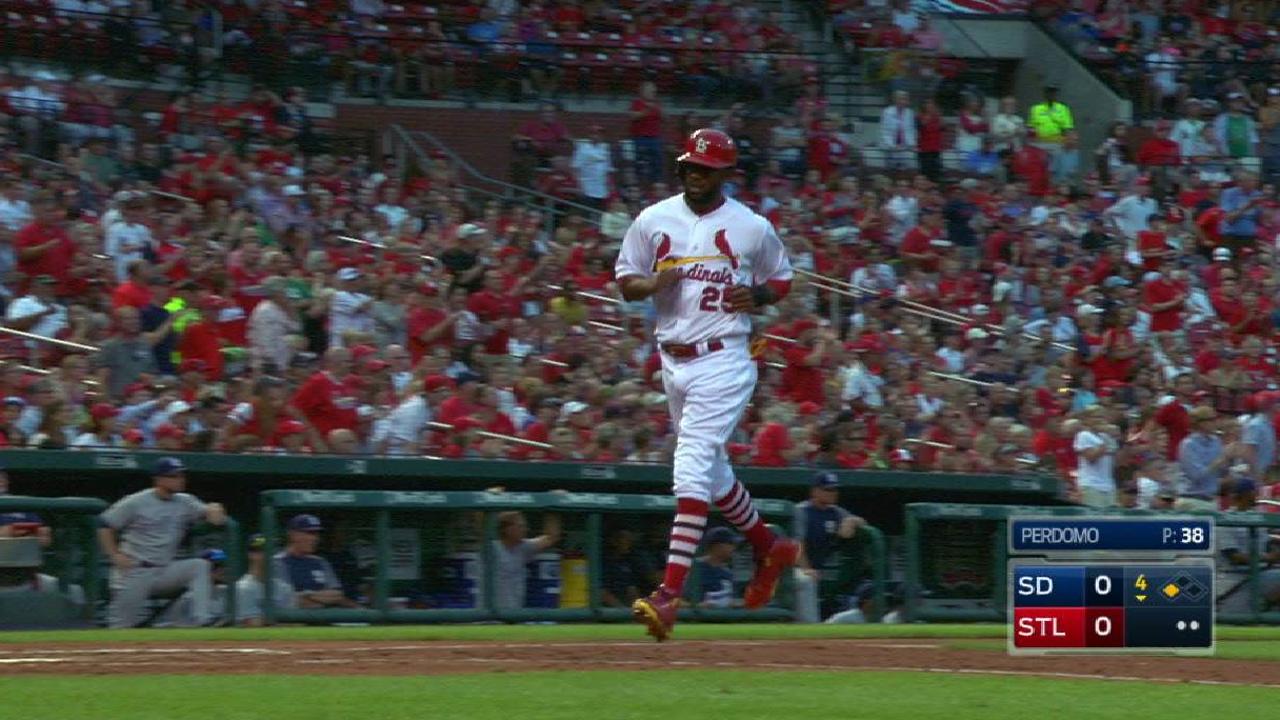 Jenifer Langosch has covered the Cardinals for MLB.com since 2012, and previously covered the Pirates from 2007-11. Follow her on Twitter and Facebook. This story was not subject to the approval of Major League Baseball or its clubs.