Dodgers can't end funk, even with Kershaw
Lefty allows four runs before exiting in the fourth inning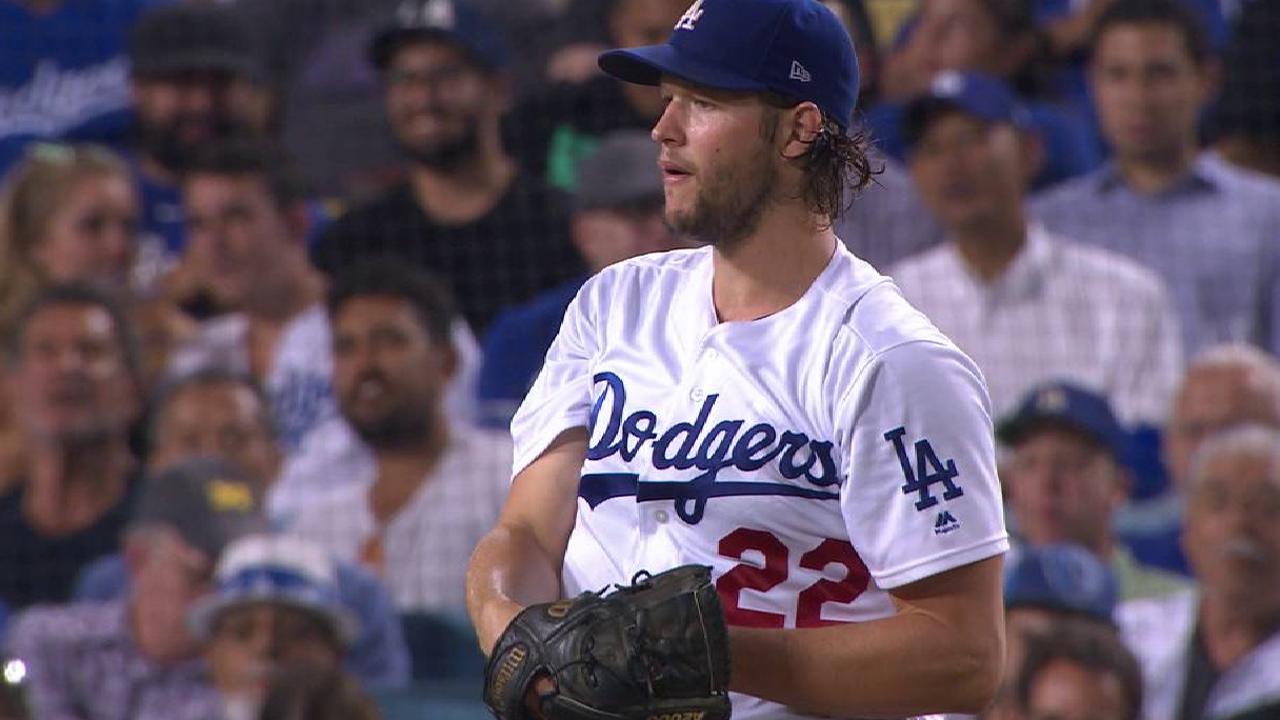 LOS ANGELES -- Sixteen. That's the number of consecutive starts the Dodgers had won with their ace Clayton Kershaw on the hill.
In the midst of a six-game losing streak, including losing 11 of their last 12 games, the Dodgers felt confident Kershaw would put them back in the win column. The three-time Cy Young Award winner was already called on to do so last Friday and he pitched a six inning gem, pacing the Dodgers to a win vs. the Padres that halted a four-game skid.
But instead, the Dodgers are now staring at a seven-game losing streak after losing 9-1 to the Rockies on Thursday night, with Kershaw pitching his second-shortest outing of the season, lasting only 3 2/3 innings in his second game back from the disabled list.
All is not lost for the Dodgers; they still hold a double-digit lead in the National League West, but their cushion has shrunk from 21 games to 10. And the club still owns the best record in baseball at 92-48, 5 1/2 games better than the Astros.
"It's a tough one tonight," Dodgers manager Dave Roberts said. "Not a whole lot of positive, the offense still has to get on track. They're grinding. They care. It's not from lack of effort … I know that when he [Kershaw] took the mound today we expected him to win."
But it wasn't a normal start for Kershaw. The lefty gave up four straight hits to start the game for the first time in his career and allowed up a three-run homer to Nolan Arenado in a 28-pitch first inning. Kershaw, who got his first loss since May 1, didn't mince words about his outing.
"Bad nights are going to happen pitching-wise," Kershaw said. "I picked a really bad time to have a bad night."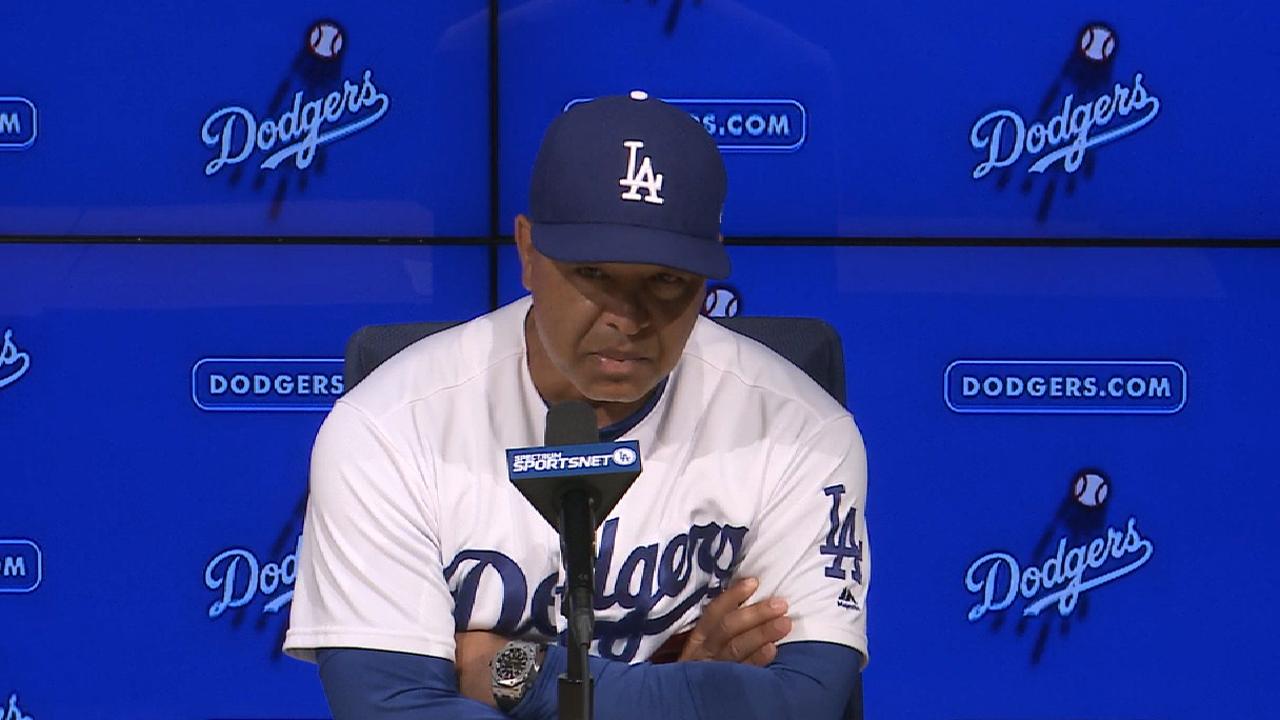 Kershaw said he had no problems with his back that landed him on the disabled list for six weeks and trailing 4-0, Roberts said he didn't want Kershaw to pitch any further.
"I think this is his second start back," Roberts said, "For me, to start that fourth inning with 71 pitches, I felt good that he could have potentially had a quick inning and feel good about that outing. As we got up to 85, something like that, 86, and I just didn't want to push him any further."
To call the last two weeks for the Dodgers demoralizing is a bit much, Roberts said, but he's realized how tough of a stretch his club has gone through. From going 53-10 through 63 games to losing 12 of 13 games, times have been challenging.
"It's bad right now," Kershaw said. "There's no getting around that. When you compare it to the first half, however many games we played it's pretty stark opposite. If anything, it doesn't make this easier, I guess thankfully we did win so many games early so we did have a lead right now."
Joshua Thornton is a reporter for MLB.com based in Los Angeles. This story was not subject to the approval of Major League Baseball or its clubs.