Inbox: Do A's have long-term plan at shortstop?
Beat reporter Jane Lee fields A's fans questions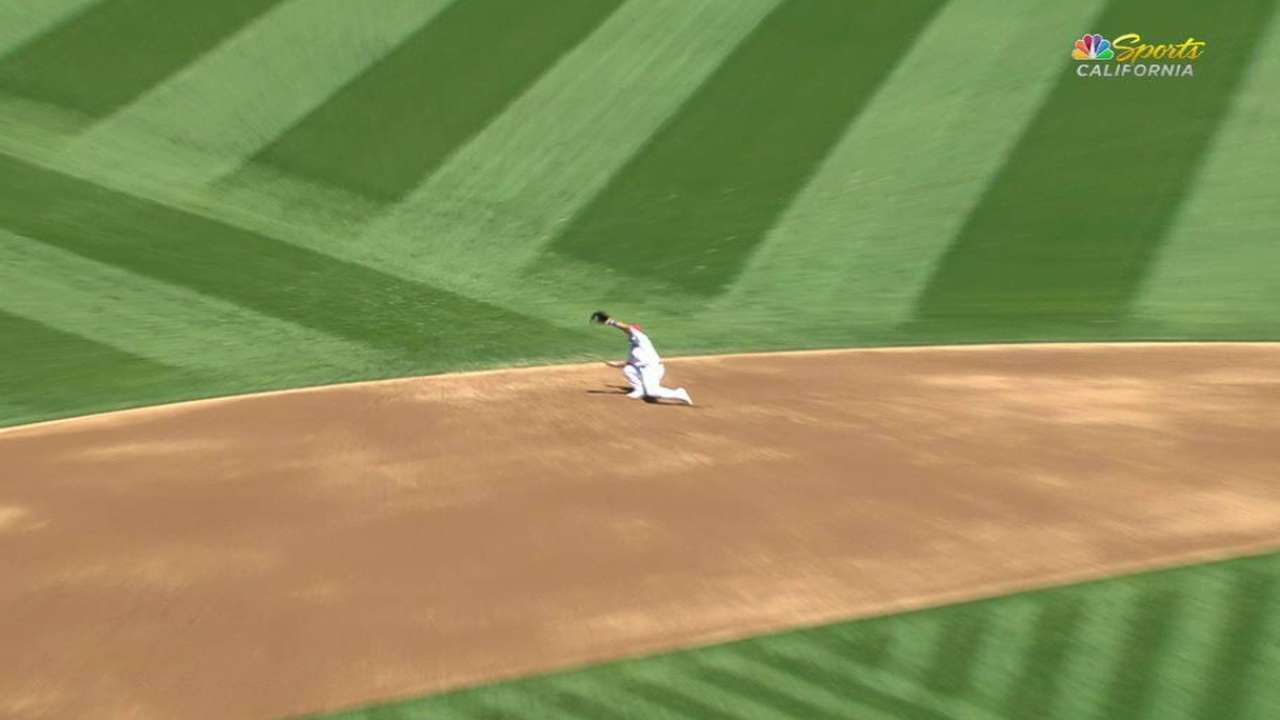 What's the long-term plan at shortstop? Marcus Semien has put in a lot of work at shortstop and looks much improved, but are there any other players coming up who could threaten to take his job?
-- Stephen N., Milpitas, Calif.
Semien has improved dramatically since he took over the job in 2015, but a wrist injury in April derailed what many thought would be a breakout season. The A's offered him a long-term contract last offseason, but the two sides couldn't agree to a deal. While still under team control through 2020, Semien could be dealt or move positions. Top prospect Franklin Barreto is the likeliest threat, along with hard-hitting utility man Chad Pinder, although neither are seen as plus defenders there. Down on the farm, Yairo Munoz and Jorge Mateo -- the latter of whom was part of the A's haul for Sonny Gray -- are two names to watch down the line.
Where will we see Boog Powell as part of the organization in future years?
-- Maddux R., Kansas City, Mo.
Powell has definitely played his way into the outfield conversation going into next year, likely as a fourth option to pair with a yet-to-be-determined trio that, as of now, will likely include corner outfielders Khris Davis and Matt Joyce. Dustin Fowler, also acquired in the Gray trade, is viewed as the frontrunner to take on everyday center-field duties. Mark Canha could seemingly step in as a complement to Fowler's left-handed bat, particularly since he can also play the corners, but Powell and Jaycob Brugman, who both hit left-handed, will certainly be in competition for an Opening Day roster spot.
• Submit a question to the A's Inbox
Why the lack of love for Brugman? He seemed to be one of the few callups with consistent offensive production.
-- Jason C., Portland, Ore.
Brugman would have certainly been a September callup candidate but unfortunately suffered a late-season calf injury in Triple-A Nashville which landed him on the Minor League disabled list. While he did put up respectable offensive numbers in his first extended big league action, the question remains whether he can play a quality center field at the big league level. The addition of Powell pushed him down the A's depth chart in the short term, but that could provide an exciting position battle as we look ahead to the 2018 spring season.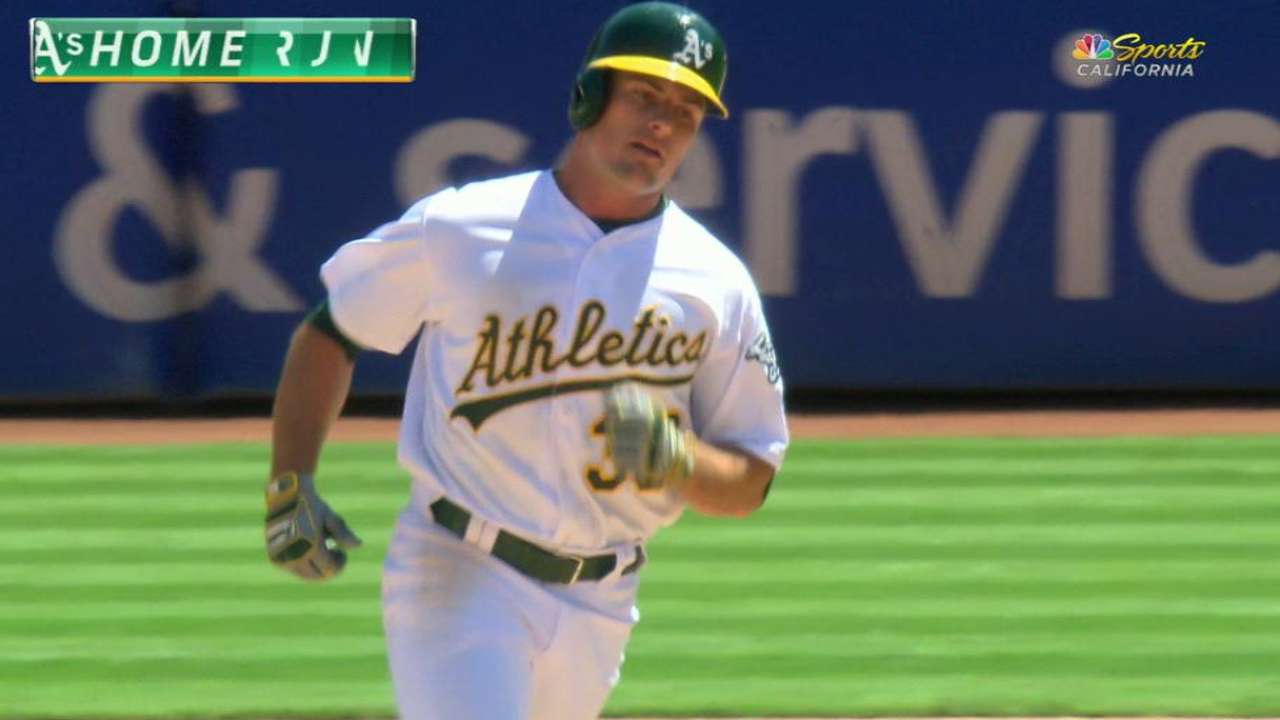 When do you think we will see A.J. Puk in an Oakland uniform?
-- Scott M., Amsterdam, N.Y.
The lack of starting pitching depth at the top of the A's system is certainly alarming, but this does not mean the A's will rush the big left-hander. The club's No. 2 prospect has put up outstanding strikeout numbers during his first look in Double-A, fanning 86 in just 64 innings, but probably needs a bit more seasoning in Triple-A before making his debut. Look for the A's to sign a veteran starting pitcher this offseason to round out their staff, but watch for Puk to crack the rotation near the end of 2018 if injuries or trades create a hole in the roster.
When will the 2018 schedule be released? Any insight into any intriguing series?
-- Paul W., Castro Valley, Calif.
It sounds like the new schedule should be released within a week or two, revealing Interleague Play with the National League West.
Jane Lee has covered the A's for MLB.com since 2010. This story was not subject to the approval of Major League Baseball or its clubs.