Herrera extends Majors' best hit streak to 21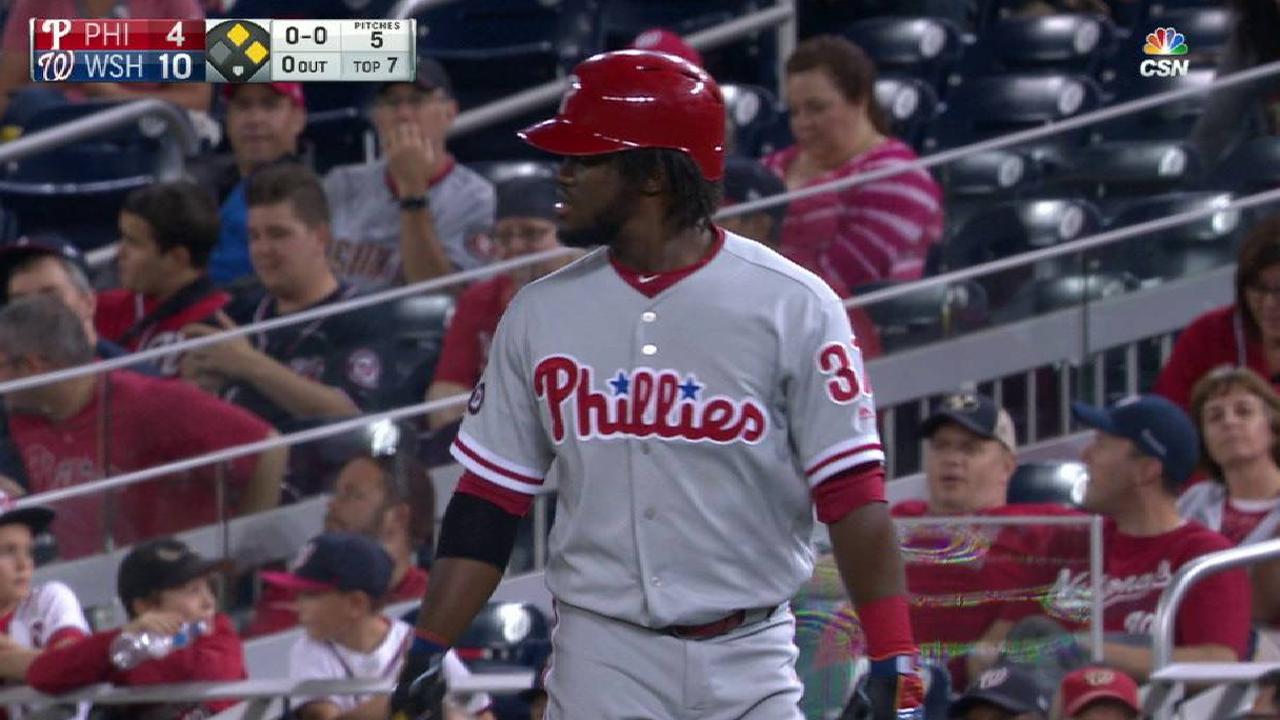 WASHINGTON -- Odubel Herrera had a night he mostly wanted to forget Friday at Nationals Park.
He extended his hitting streak to 21 games with an infield single in the seventh inning of an 11-10 loss to the Nationals, but the rest of his night could be erased from his memory forever.
Herrera allowed an inside-the-park grand slam in the third inning when he badly misplayed Michael A. Taylor's line drive to center field, he struck out in the fifth inning when he thought he had called for a timeout against Nationals ace Max Scherzer and a ball popped out of his glove at the left-center-field wall in the seventh, resulting in Daniel Murphy's double.
"I didn't read the line drive well," Herrera said about the grand slam. "I thought it was going to sink. It didn't. It picked up."
Herrera did not sprint after the ball, but Phillies manager Pete Mackanin said in the end a good throw home by J.P. Crawford would have had Taylor by several feet.
And the strikeout in the fifth?
"It caught me by surprise," Herrera said. "I thought it wasn't even legal what he did."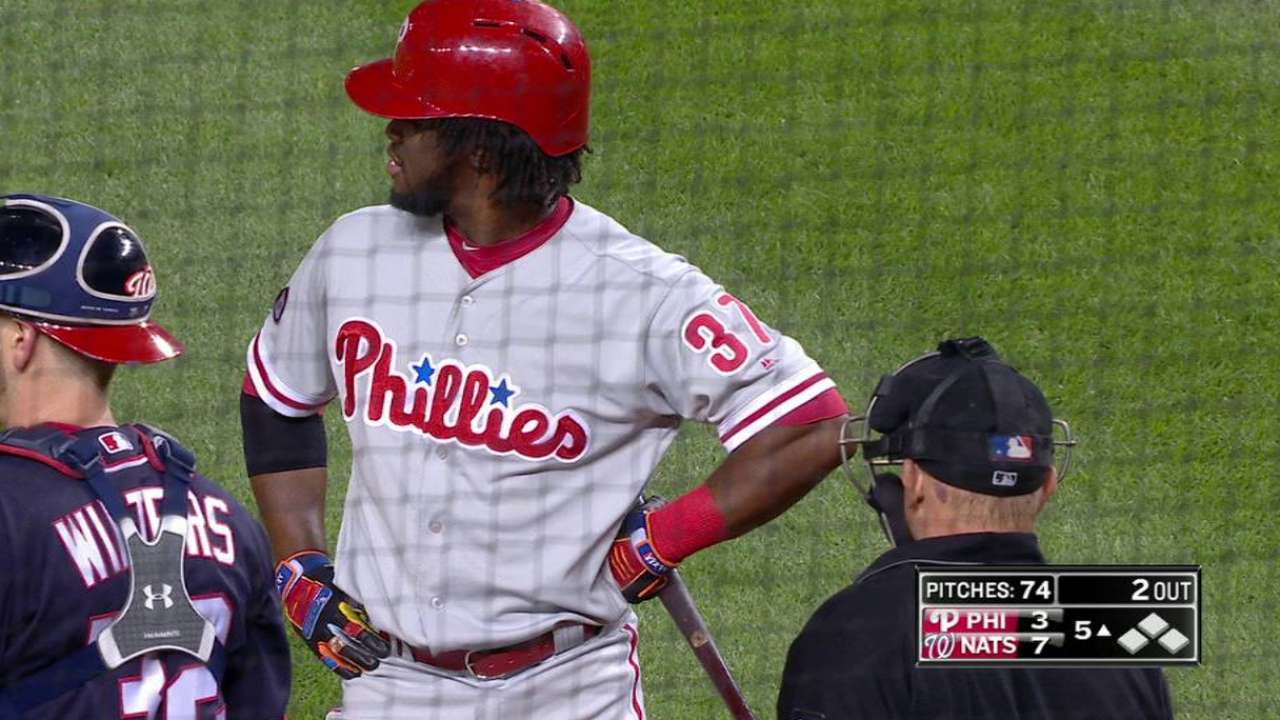 "He has a tendency to get caught up in his own little routine," Mackanin said. "He's got to make sure that he doesn't get caught putting his head down and waiting to get ready. We've seen quick pitches before, but that wasn't even a quick pitch. He wound up and caught everybody -- he caught the catcher by surprise."
Herrera's hitting streak is the longest in baseball this season, and the longest by a Phillies hitter since Chase Utley's 35-game hitting streak in 2006. The ball deflected off Nats left-hander Oliver Perez, making a few wonder if it might be ruled an error. It wasn't.
"I'll take 50 more like that," Herrera said.
Todd Zolecki has covered the Phillies since 2003, and for MLB.com since 2009. Follow him on Twitter and Facebook and listen to his podcast. This story was not subject to the approval of Major League Baseball or its clubs.