Rondon starting to provide lockdown relief
Contreras begins rehab assignment by going 0-for-2 at Class A Advanced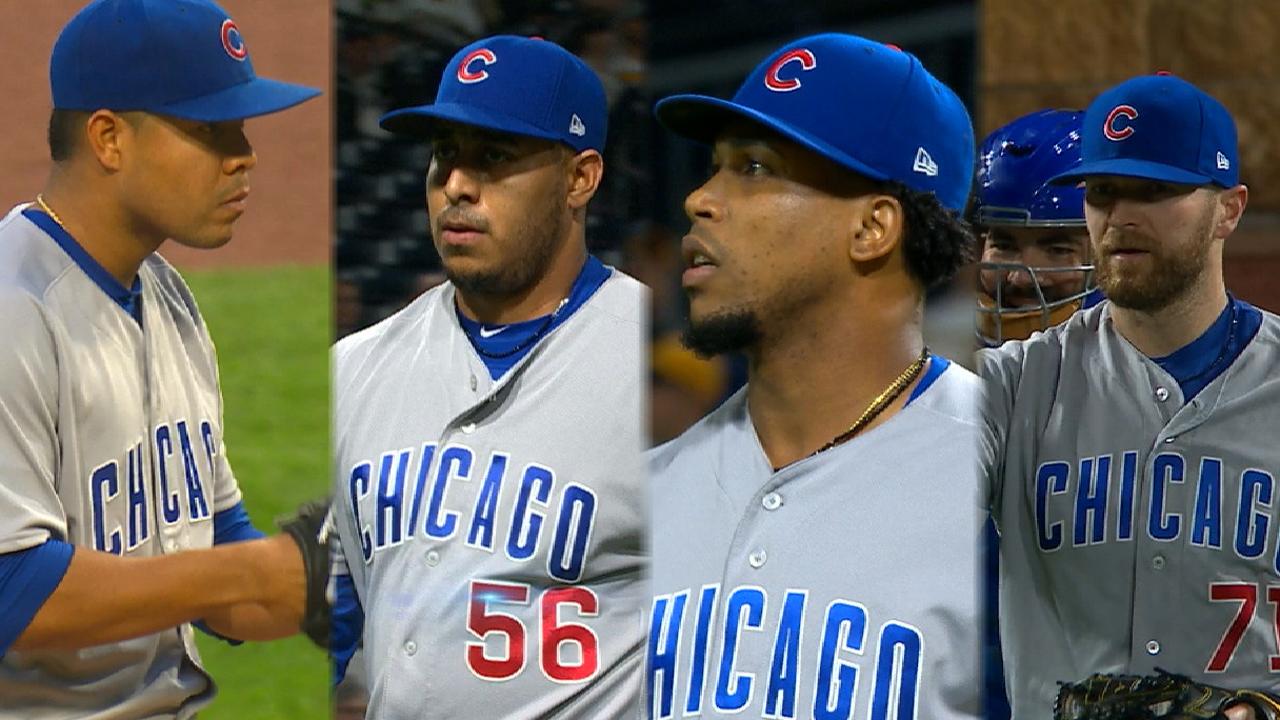 PITTSBURGH -- Maybe right-handed reliever Hector Rondon is starting to figure it out. He helped preserve the Cubs' 1-0 win with a perfect seventh inning Wednesday, his fifth straight outing in which he did not give up a run.
On the other hand, his ERA is 4.58 for the season.
"His stuff has been great, it's just the consistency of the results," Cubs manager Joe Maddon said. "Physically, he can't throw the ball any better than he is. I think the biggest things are consistency with his slider and location with his fastball.
"But his stuff's been great. From here, the ball's jumping out of his hand. When they hit him, I don't even know how they do it. But if you look at the video, he's missing spots, missing location."
Contreras opens rehab assignment
Willson Contreras went 0-for-2 with a hit-by-pitch and a strikeout to open his rehab assignment with Class A Advanced Myrtle Beach on Thursday. He played four innings at catcher before being removed.
Contreras is scheduled to play one more game on Friday for Myrtle Beach before joining the Cubs. The Pelicans are playing Rangers affiliate Down East in the Carolina League Southern Division Championship Series.
Infield shuffling
Maddon is more than pleased with Javier Baez's move from second base to shortstop in place of the injured Addison Russell.
The versatile Ben Zobrist has received most of the time at second, with Tommy La Stella and Mike Freeman primarily serving as defensive replacements.
Apparently, they're still auditioning.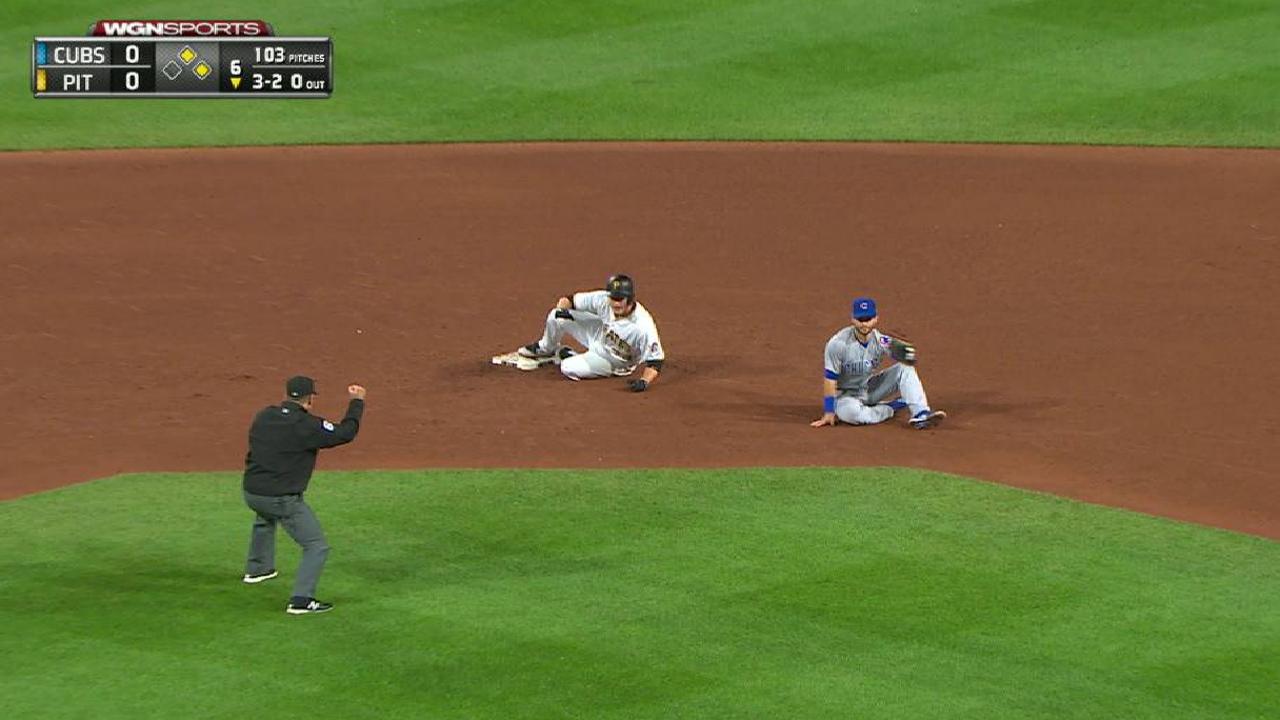 "If, in fact, Addie can't make it back, I think it's gonna be important to figure out who is the best defensive second baseman to run with in the latter part of the game," Maddon said.
Russell went on the 10-day disabled list Aug. 4 with a right foot strain and aggravated the injury during a couple of rehab games in the Minors at the end of August. The Cubs at the time announced his recovery would take another three weeks.
Bob Cohn is a contributor to MLB.com based in Pittsburgh. This story was not subject to the approval of Major League Baseball or its clubs.